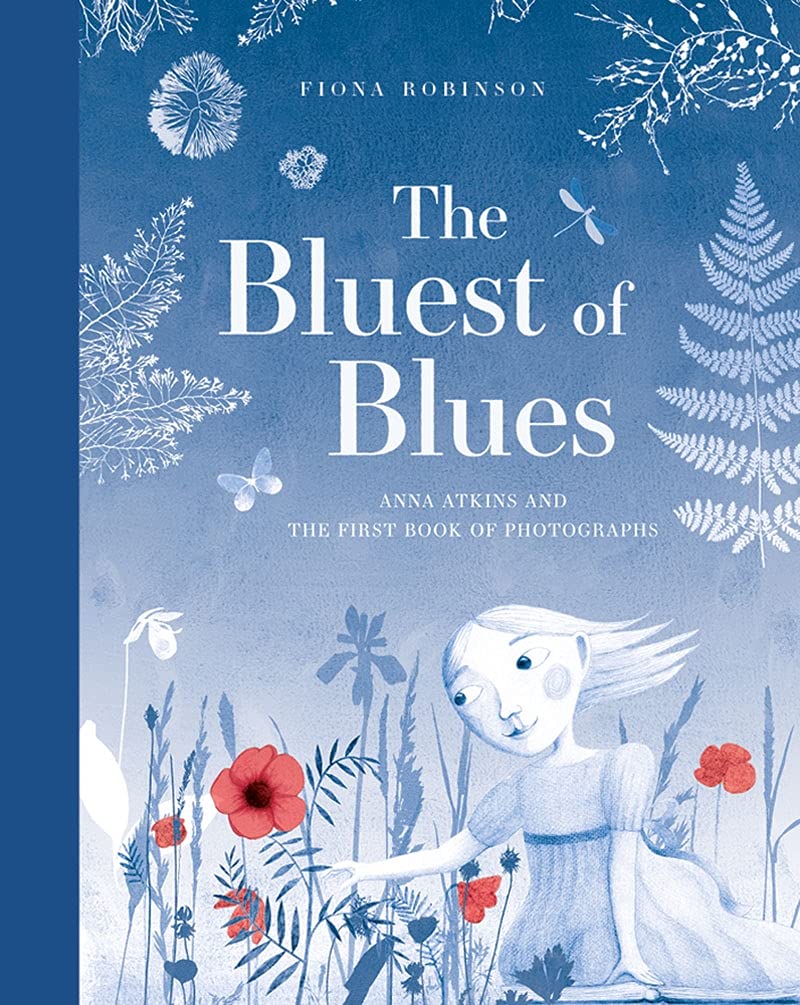 THE BLUEST OF BLUES, Anna Atkins and the First Book of Photographs, written and breathtakingly illustrated by Fiona Robinson.
Having a father who was a scientist, Anna Atkins was inspired by nature and education from a very early age. She studied shells, plants, insects, and illustrated their minute details. Her father helped her label and catalog her drawings.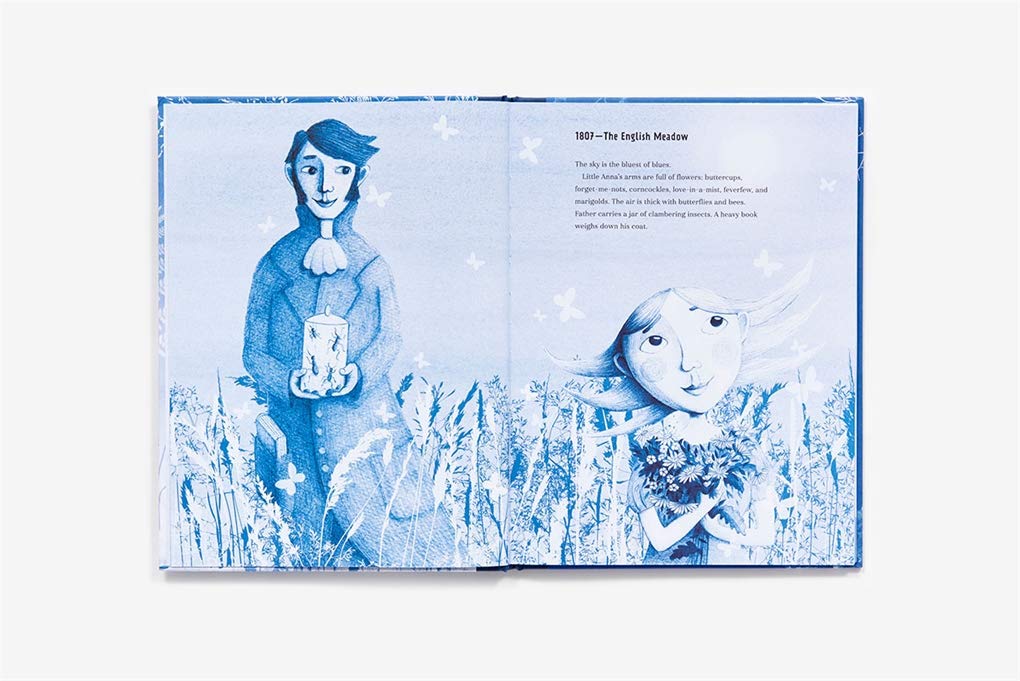 The story describes Anna's life and her passion for collecting, cataloging, and studying specimens. Later, she becomes enthralled with a new invention— photography. Anna sees this medium as a much faster way to document her studies and be able to share them with more people. Although Anna's early photographs have faded over time and no longer exist, she is accredited as one of the first women in the world to take a photograph!
Then Anna is introduced to the cyanotype print. A process using chemically treated paper, water, and strong sunlight— these pictures will not fade. They are also more commonly called "sun prints". Because of the chemicals that are used on the paper, the images produced are always blue. Anna found these prints to be more technically accurate than any illustrations that she could create and went on to produce books containing these beautiful blue images.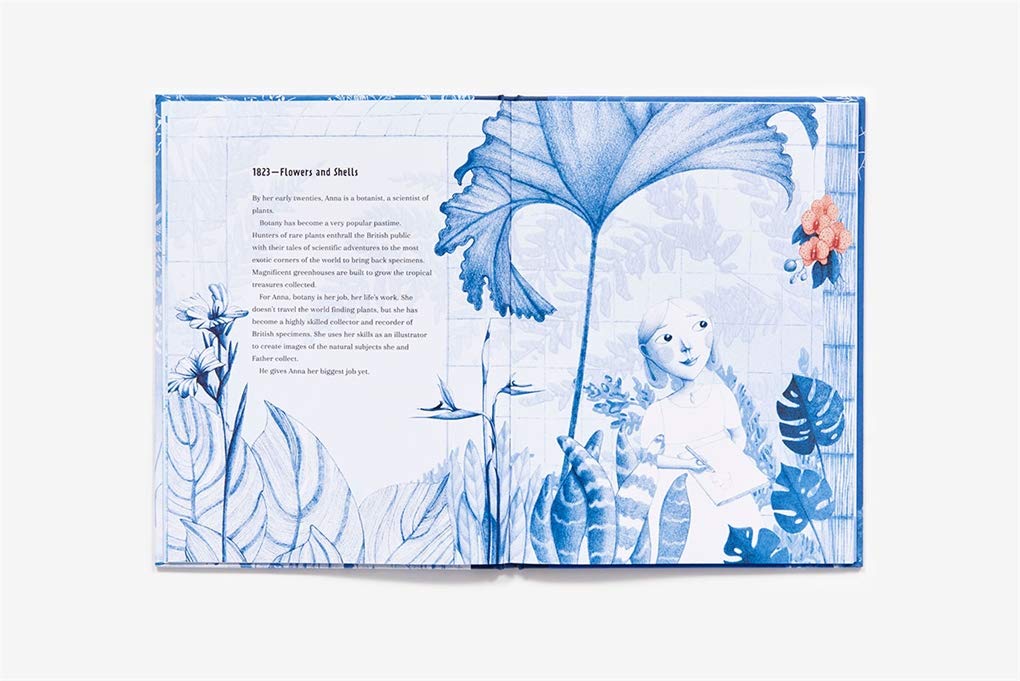 Fiona Robinson's artwork has a dreamlike quality and in illustrating this book in a blue palette it adds to that ethereal quality. She provides pops of color here and there almost like punctuation to keep the layouts interesting and enhance the pacing of the narrative.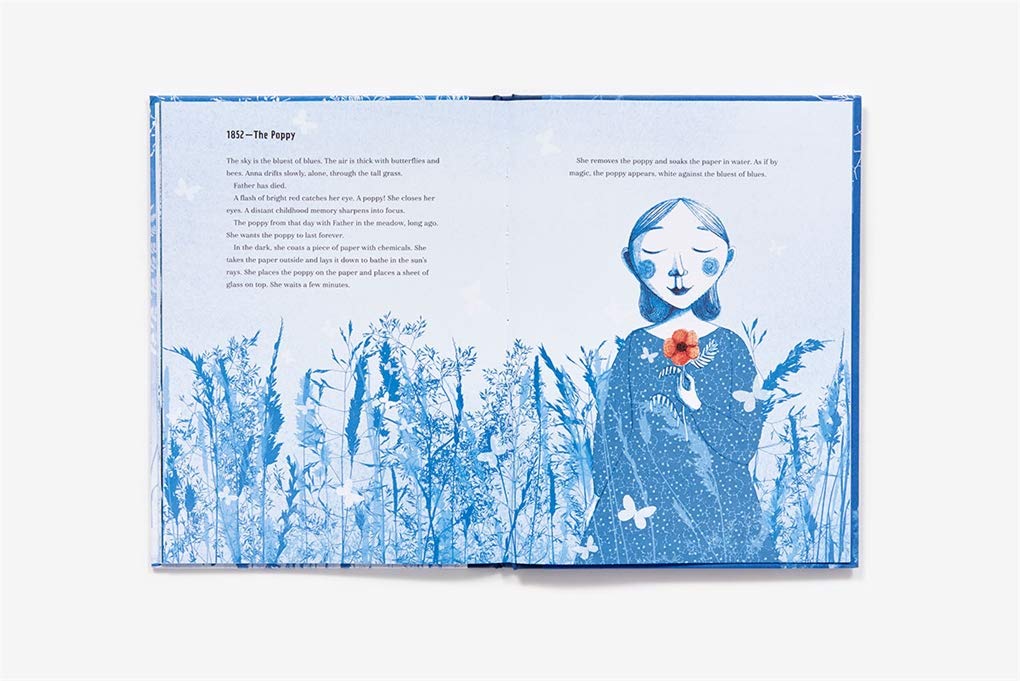 This book seems like the perfect way to introduce kids to nature and to create their own sun prints as an activity. A detailed afterward in the book gives the reader basic instructions describing how to create your own cyanotypes.
I am going to try this!
We at Picture Book Builders are now posting on Instagram and Facebook. I hope that you will use the links here on our blog to follow us on Social Media. If my prints turn out I'll try to post some on Instagram for you to see!