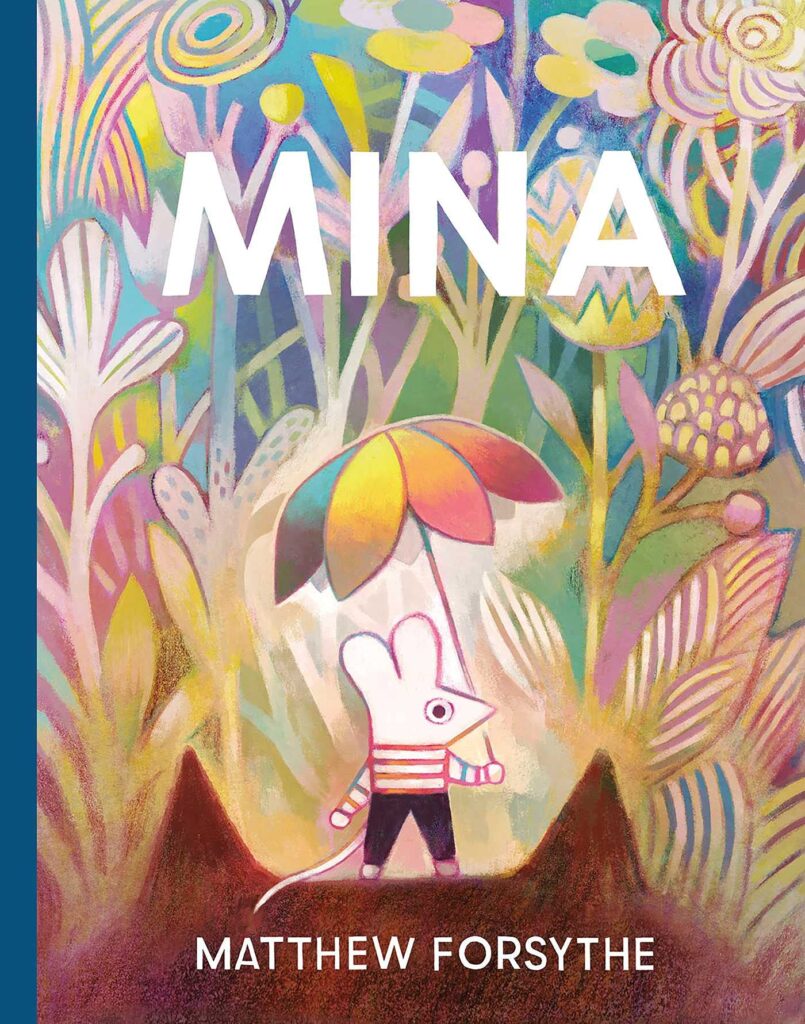 From the author/illustrator of Pokko and the Drum is Matthew Forsythe's latest book, Mina. I read it and was smitten with the beautiful, subtle color palette. And when I went to pull photos for my post, I was amused to bump into a few reviews from individuals who didn't adore the story as much as I did.
What is funny about the critical opinions I read is that what they didn't care for about the story is precisely what I liked about it ☺️(Hence proving the subjectivity of review opinions).
Mina's father is notorious for bringing home unusual surprises. So many quirky curiosities in fact, that Mina has become impervious to them. Until one day he brings home a cat— Which he believes is a squirrel. More cats appear and in the end they chase and try to eat the mice. There are some subtle silli-nesses to the story that made me chuckle out loud and a darling little character who saves the day. I don't want to spoil the surprise.
'All in life is not always sunny and perfect' is the message which I found endearing. Harkening back to old fashioned fairy tales that are a little bit dark and scary (I know, and some that are terribly horrifying!) feels refreshing and unexpected. It's a story where adults are not always right just because they're adults, and they don't always save the day.
I enjoyed that Dad made a mistake. After all, parents are far from perfect.
And our world is full of danger and (unfortunately) there are cats that try to eat us.
Mina is a wonderful book to open up conversations with children about fear and trust. The illustrations are stunning and the book feels weighty, beautiful, and substantial.
And it made me giggle.
I hope you enjoy it.