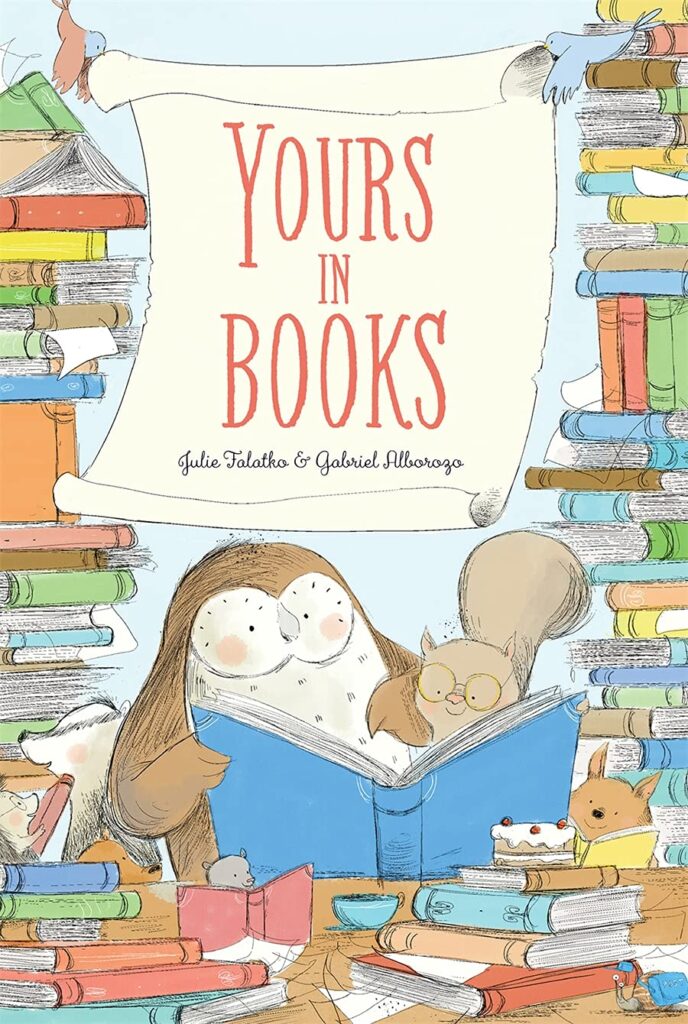 Owl T. Fencepost just wants quiet. So he writes a letter to B. Squirrel at the bookshop asking for various (funny) 'how to' books to make his world a more peaceful place. But the bookshop is out of each of Owl's requests and so B. Squirrel begins to send him books she feels he might be enjoy.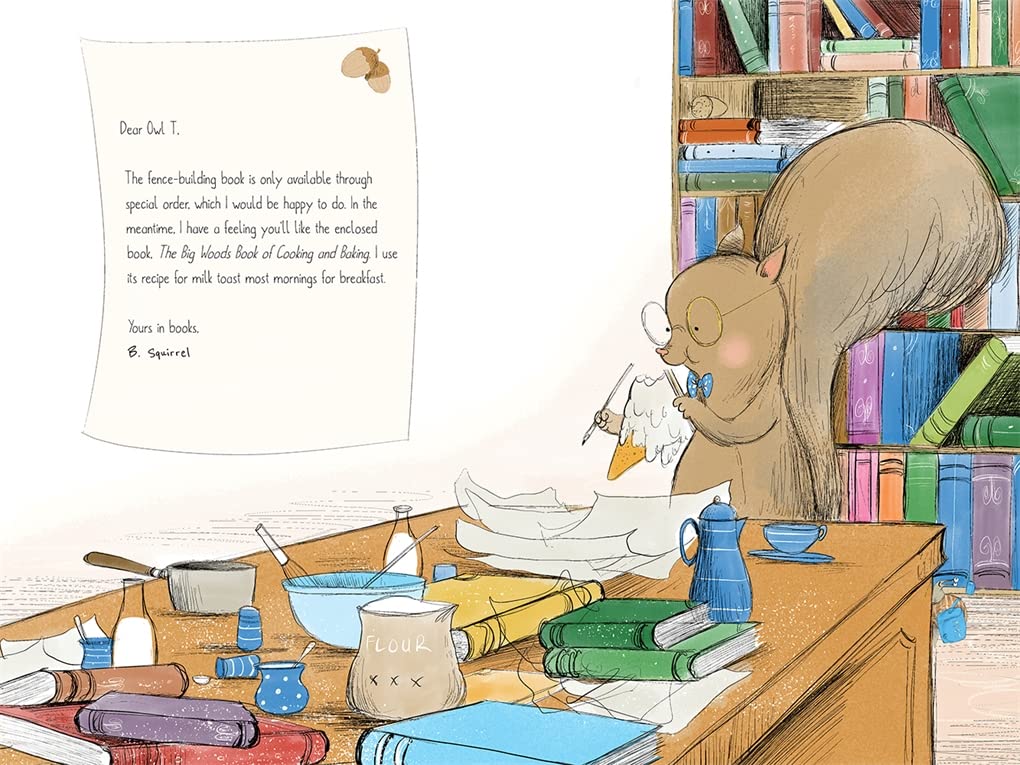 Solely through their letter-writing, the reader notices their friendship blossoming. Owl's formal full-name signature becomes, just "Owl". And B. Squirrel morphs into a much friendlier, "Bessie". Owl writes to Bessie complaining about the loud children wanting him to read to him. So, Bessie sends, "Crafts Children Can Do While You Nap on the Couch". The friendship flourishes, the book suggestions invite community interaction, and before you know it— they are all having a fabulous tea party and Owl even dances!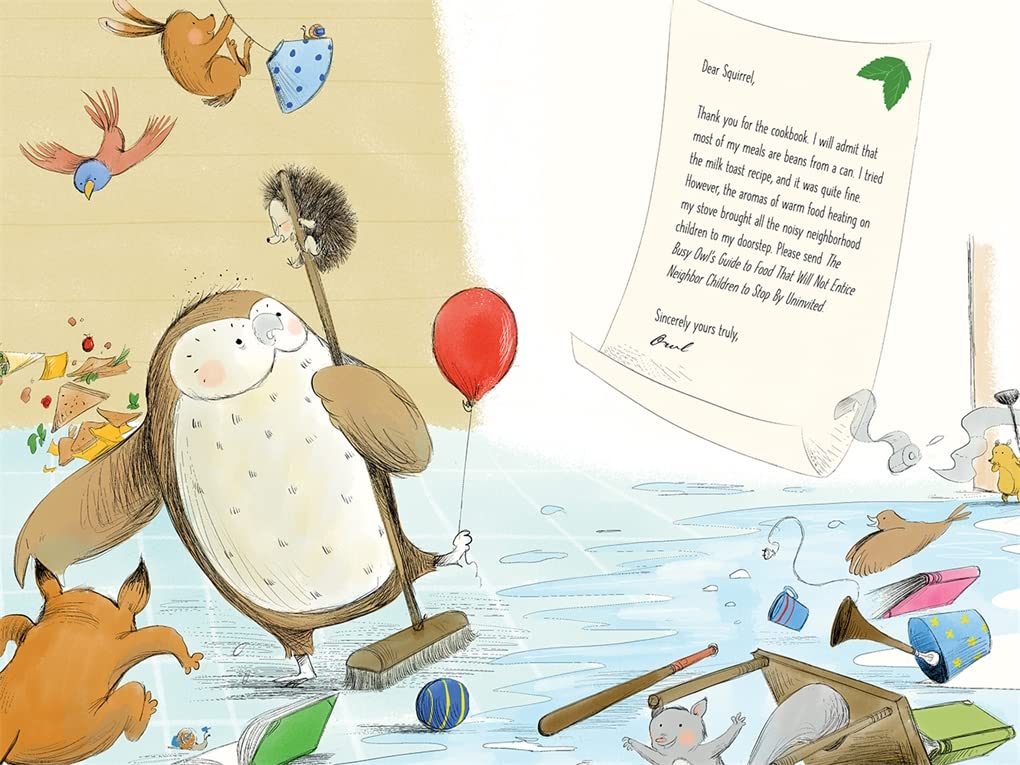 The letters are so clever and witty. Perfect kid-humor. Bessie gently nudges Owl out of his shell by showing friendship and kindness. It all feels seamless, subtle, organic and kids will love going along for the journey.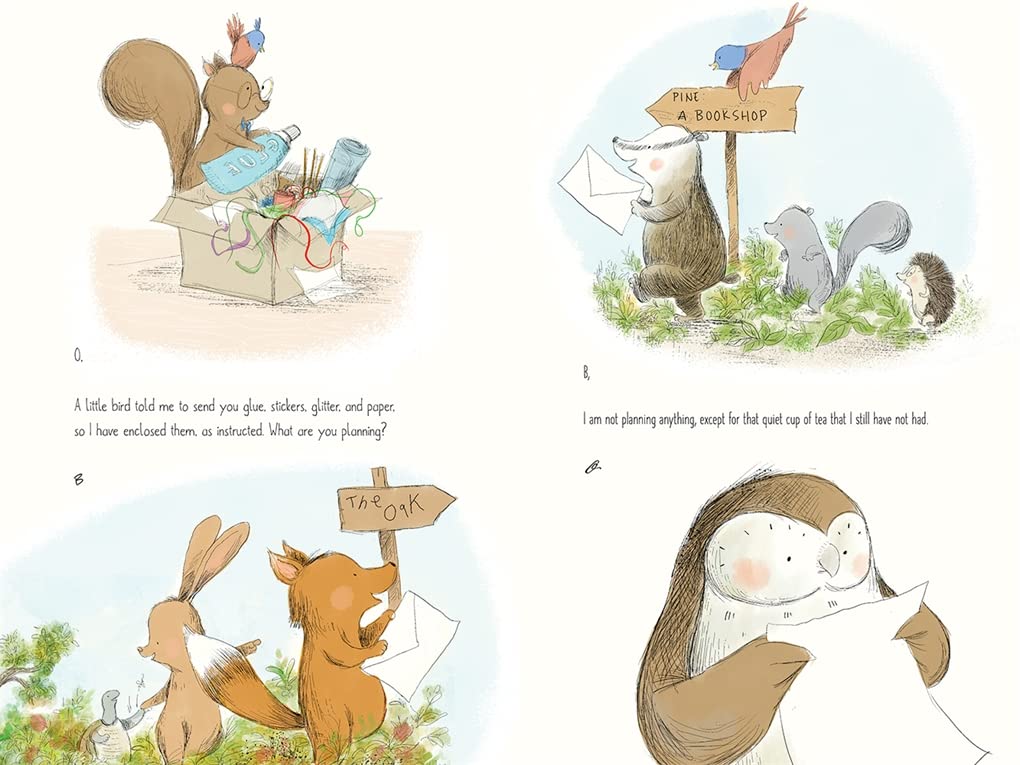 The book is very tall and skinny with a gorgeous, heavy matte jacket (make sure you undress this one!). The illustrations are as captivating as the text. Lots of sweet details and darling critters. A map on the front end pages of the forest, a little Winnie-the-Pooh-esque nod? The back ends show everyone noisily playing underneath Owl's tree. An arrow with "Town and Bookshop" points back inside the book.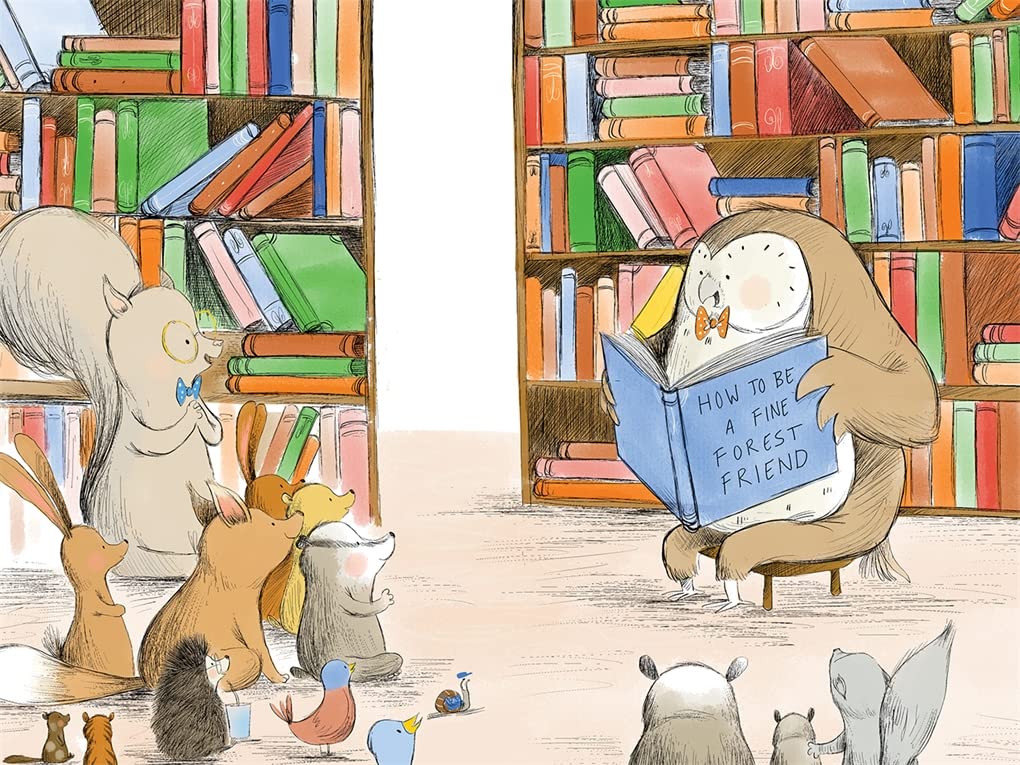 This is just darling on every single level. Beautiful to look at, fun and fuzzy to read, and the gift of a sweet and memorable take-away at the end.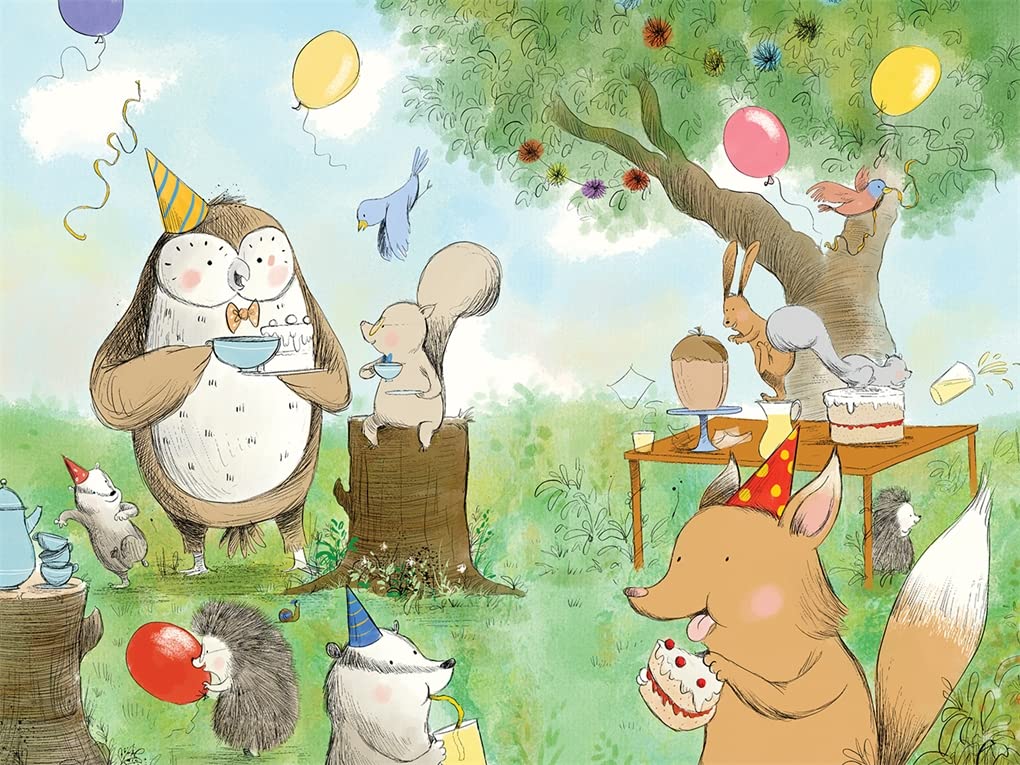 I hope that you read and enjoy this lovely tale.
Yours in Books,