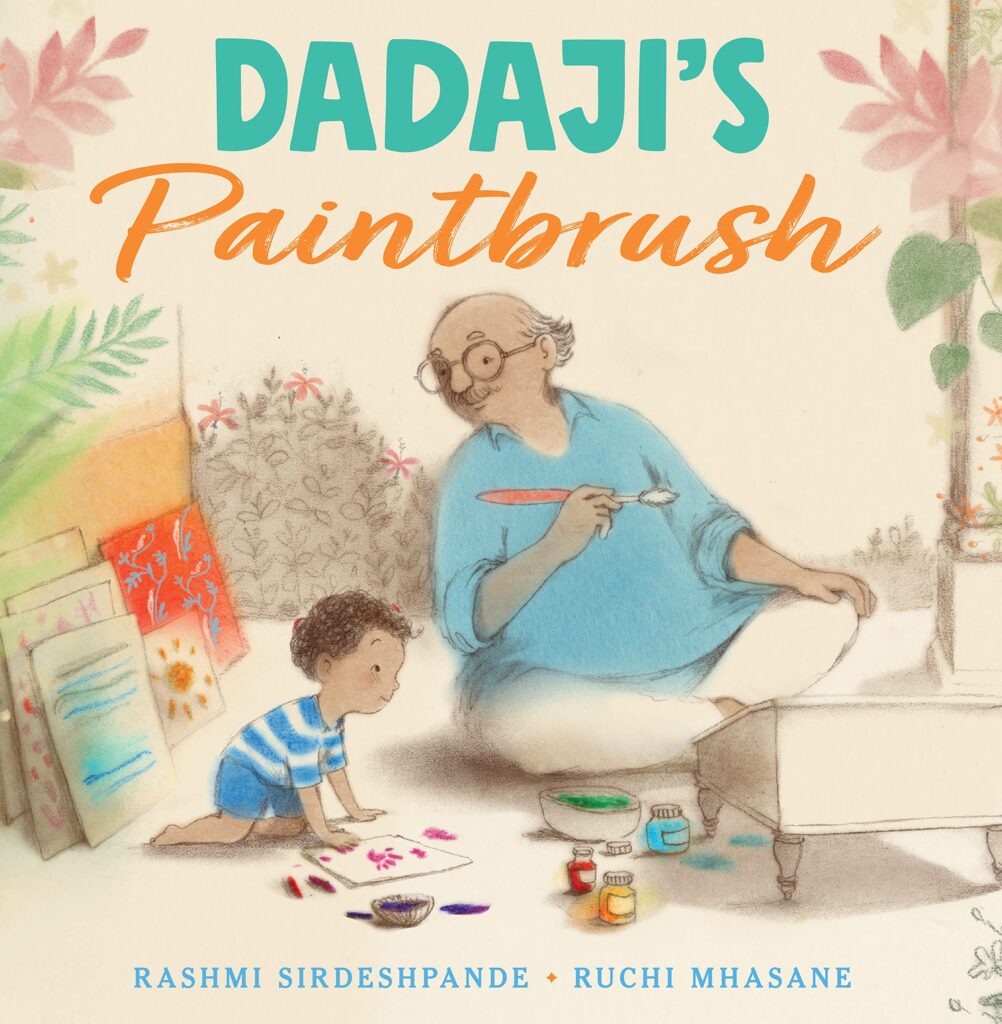 Maybe it's the holidays? Waxing nostalgic? But this well-written, beautifully illustrated picture book brought me to tears. Dadaji's Paintbrush written by Rashmi Sirdeshpande and illustrated by Ruchi Mhasane is a heart-touching, heartwarming, heart-felt, tug-at-my-heartstrings, picture book.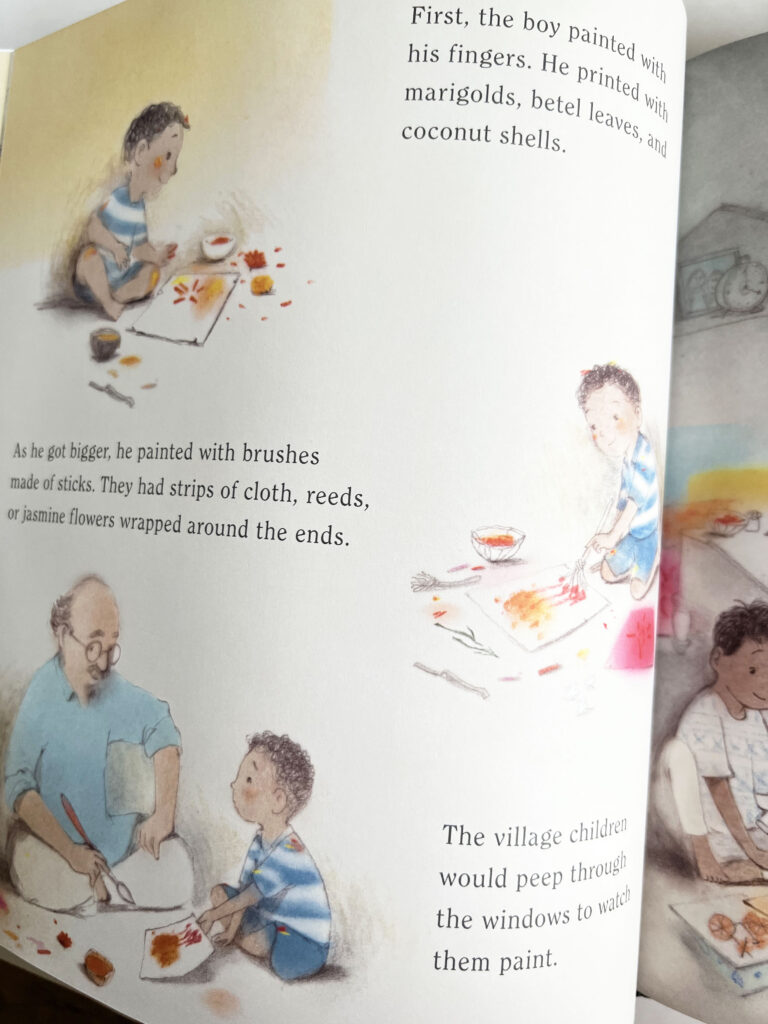 Dadaji's grandfather teaches him to paint. They use their fingers and flowers to create masterpieces together. And their creativity inspires the village children as well. I really enjoyed this message of the contagiousness of creativity.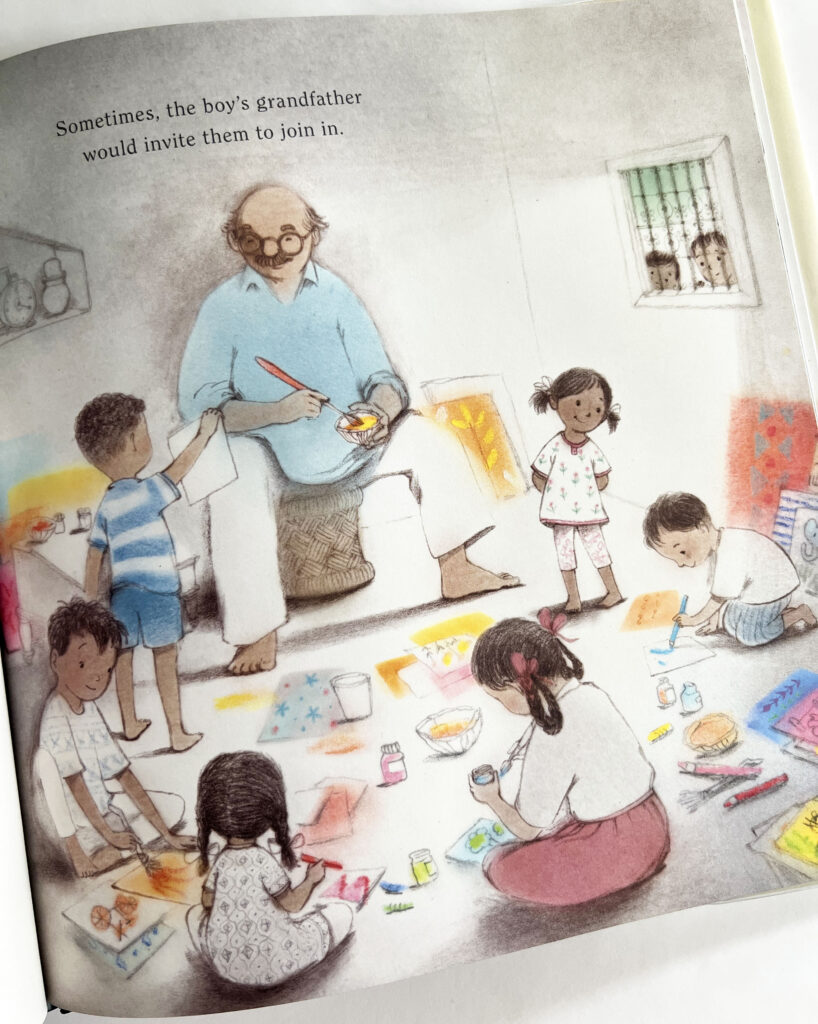 When Dadaji's grandfather passes away, Dadaji can no longer bear to look at their paintings, let alone open the little box containing his grandfather's best brush that he left for him. It's not until a little girl asks him to teach her to paint that Dadaji is able to come to terms with his grief and create art again. The story ends with Dadaji teaching and inspiring the village children just as his grandfather had done. Affirming that his grandfather will always be with him. There is also a moving afterward by Rashmi about why she wrote the book.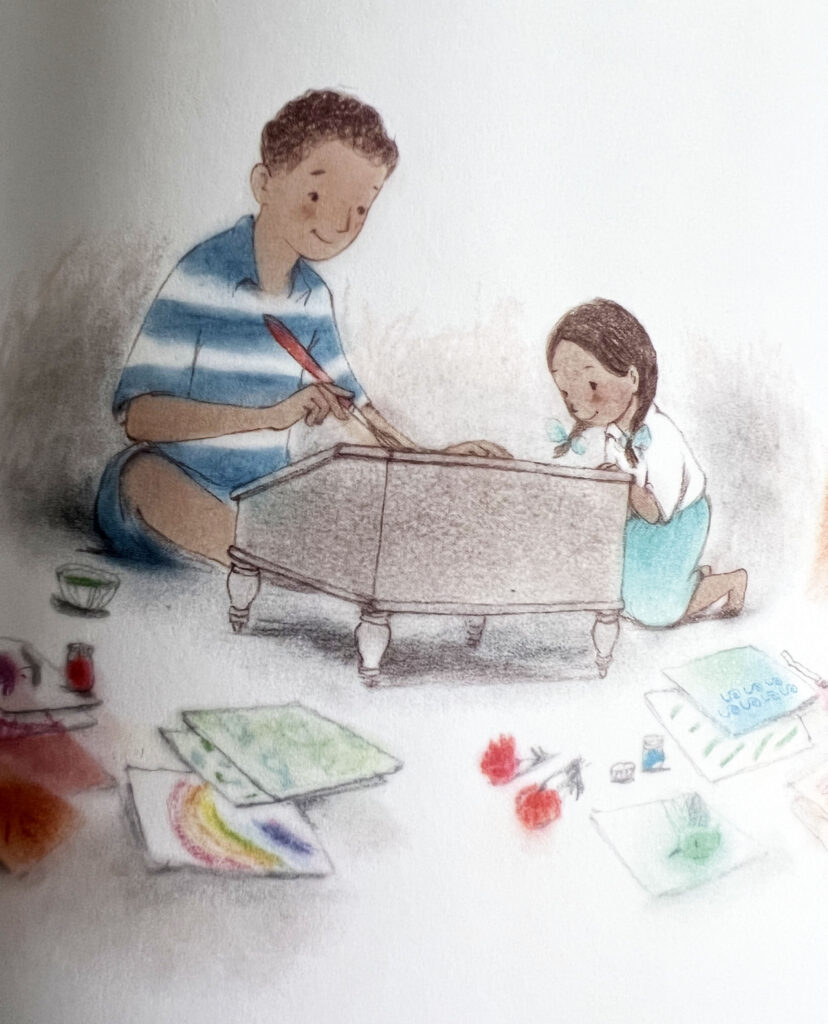 I come from a long line of artists, and I appreciated, and related to, the story's message about the power of creating. And that sharing your talent and viewpoints with others can inspire a community. I was very moved by the ending which proved that our loved ones never really leave us.
So cry? Yes, I misted a bit. In a warm, wonderful, nostalgic way. Dadaji's Paintbrush felt like a present. It's beautiful, touching story, married with soft, inviting illustrations, reminding me of what is really important. All that in 32 pages bound between two pieces of cardboard.
—That, is the power of a well-crafted picture book.
Happy holidays everyone! Please continue to read, write, draw, and share. ❤️