What can you do to solve that problem? It's what I say when kids tell me their pencil has no point, or that the LEGO brick they need most in the whole wide world is in someone else's sticky fist. I say it when kids are squished too close together on the rug, when cartwheels are hard to draw, and when there are three penguins swimming and two penguins waddling and we don't know how many penguins there are all together. Kids like solving problems—most of the time. They like stories about characters who solve problems, too. And they don't even mind if a character doesn't solve their problem, especially if it's funny.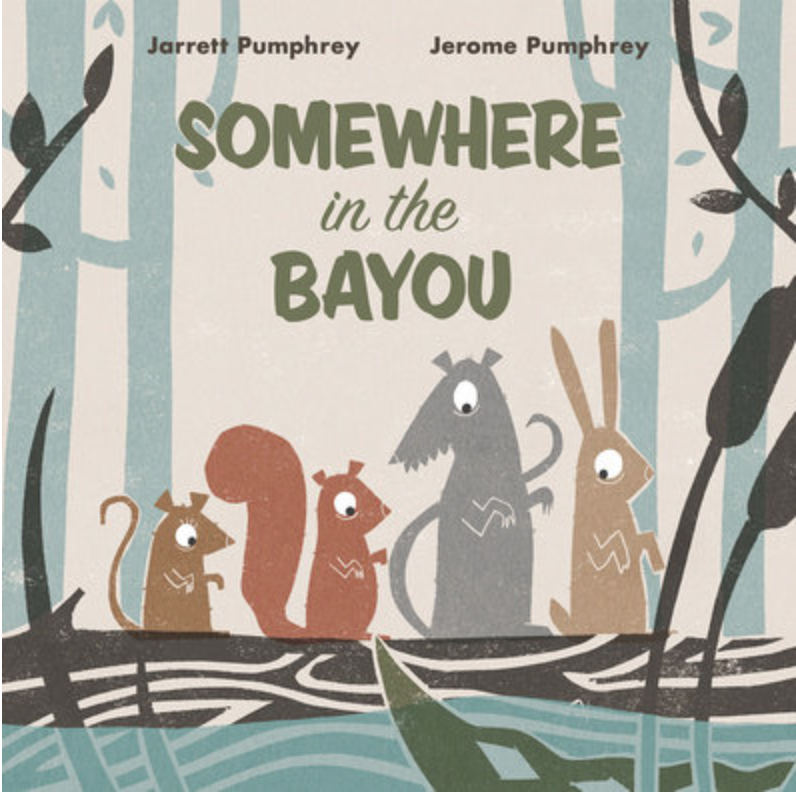 In Somewhere in the Bayou by Jarrett Pumphrey and Jerome Pumphrey, a mouse, a squirrel, a possum, and a rabbit have a problem. They want to cross the bayou but a tail that looks an awful lot like it belongs to an alligator is in the way.
What can you do to solve that problem? The rabbit deems the tail sneaky. Scary. Mean. The possum tries to sneak past it. The squirrel tries to squeak past it. And the rabbit gives that tail a poke. But SMACK! SPLASH! The tail sends each critter straight into the water.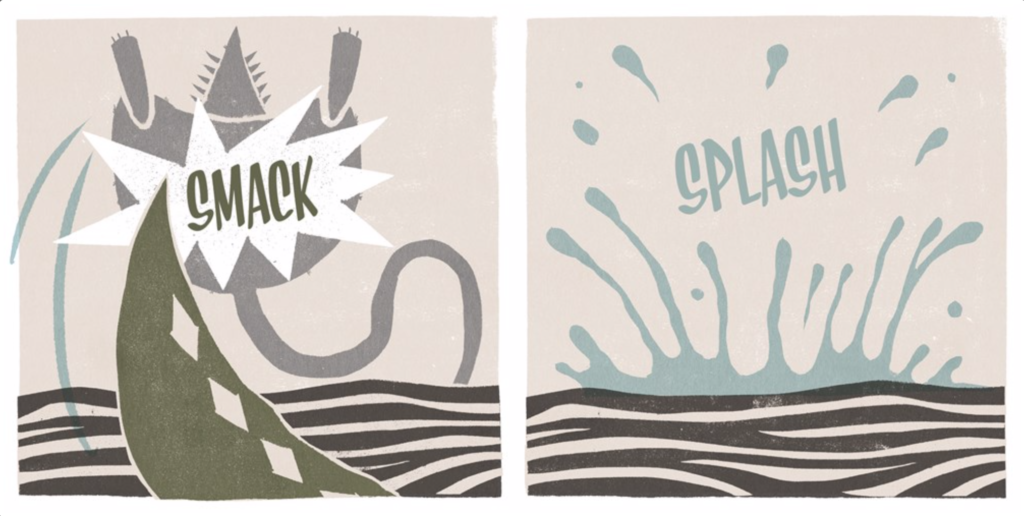 What can you do to solve that problem? The mouse tries being polite and helpful instead. Freeing the tail from the log it's tied to earns the mouse an alligator ride across the bayou. And even though alligators eat mice, they don't eat mice who are friends. Besides, the alligator isn't hungry…anymore.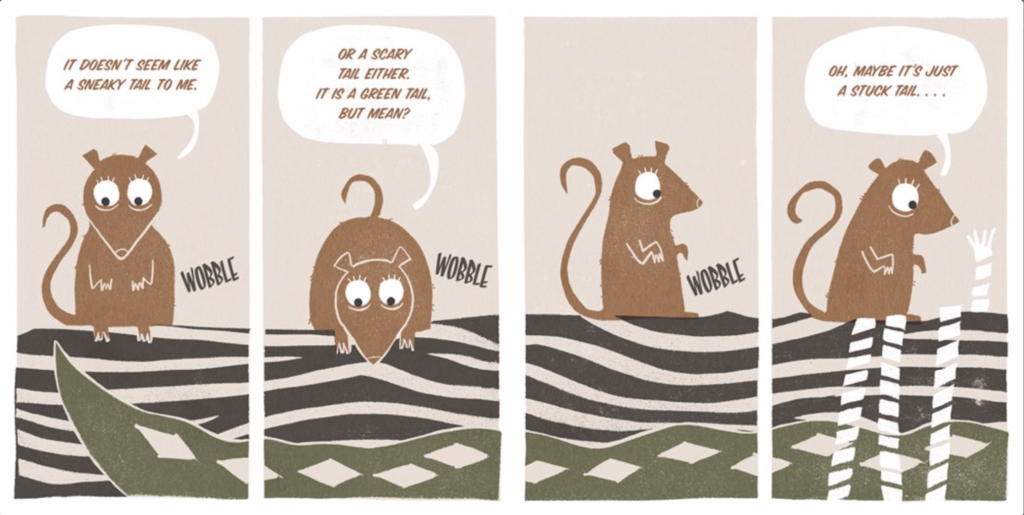 Somewhere in the Bayou reads like a fable crossed with a comic book, plus a dash of who-will-get-eaten suspense. And the text comprised of dialogue and onomatopoeia makes it just right for readers theater. The woodcut style illustrations in muted earth tones showcase the hilarious facial expressions of a worried mouse and three judgmental companions with an alligator-sized problem to solve.