As 2022 came to a close, I had the incredible honor of being asked to write a review for The New York Times. The two picture books I reviewed were My Strange Shrinking Parents, written and illustrated by Zeno Sworder, and The Boy Who Tried to Shrink His Name, written by Sandhya Parappukkaran and illustrated by Michelle Pereira. You can read the NYT review here.
In a comment to my post on social media about the review, one of the authors thanked me for pairing their book with the other author's. To be honest, it was not my doing–the NYT editor I worked with chose the books and assigned them to me. But the comment stuck with me, and I thought I'd start an occasional blog series about picture books that pair well together, for various reasons, starting with the two I reviewed for the NYT.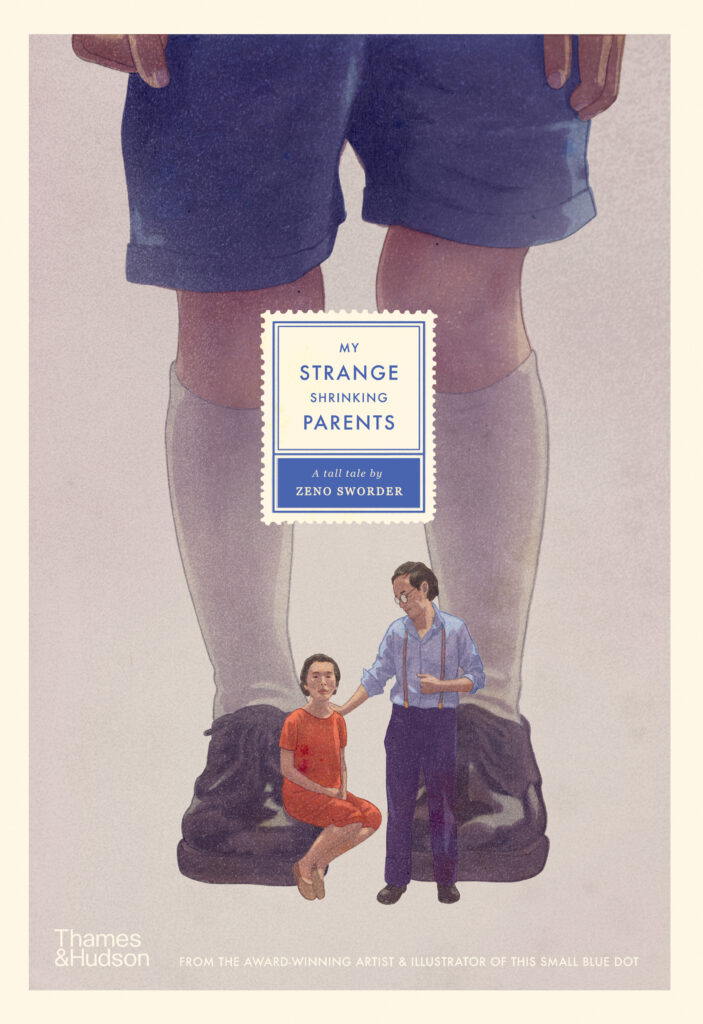 Sworder and Parappukkaran's books are both about shrinking, at least on the surface. Diving deeper, they also share common themes of immigration, belonging, and assimilation.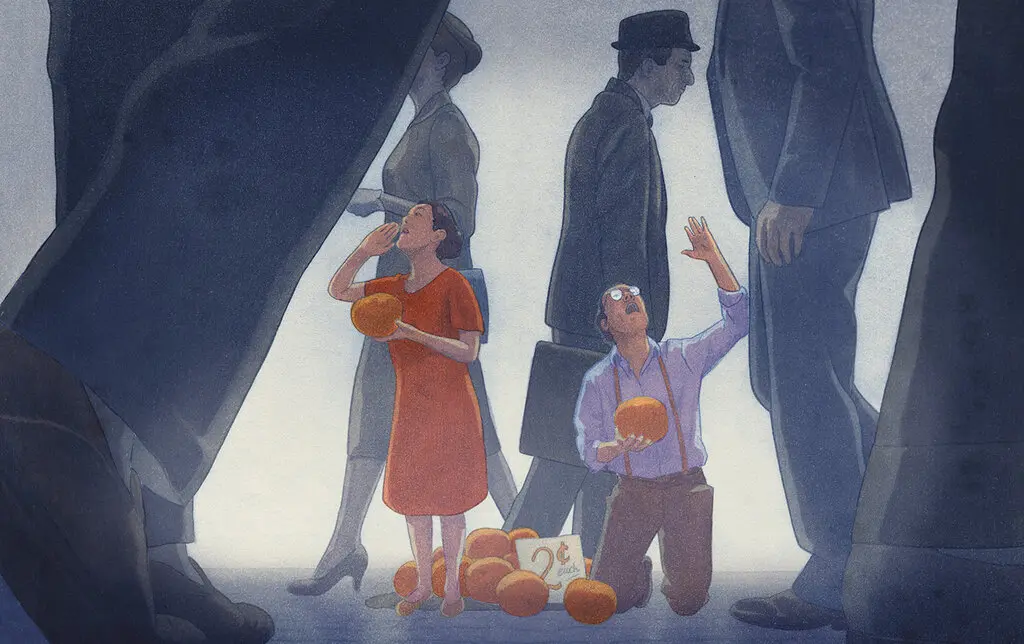 But the approach each author takes on these themes is very different. Sworder takes the theme of shrinking and applies it literally, creating a world where it's acceptable to take a person's height in lieu of money. In the above spread from My Strange Shrinking Parents, the reader sees the protagonist's parents, who have shrunk to waist-height of the people around them. They don't necessarily want to shrink (I mean, who does?), but they choose to sacrifice themselves so their son will have what the other kids have. He will belong. I found this illustration particularly heartwrenching–the mother could just as easily be calling for help, and the father is literally on his knees, begging for someone to buy the fruit…or for mercy. Meanwhile, the normal-height folks are going about their dull gray lives, studiously avoiding the parents.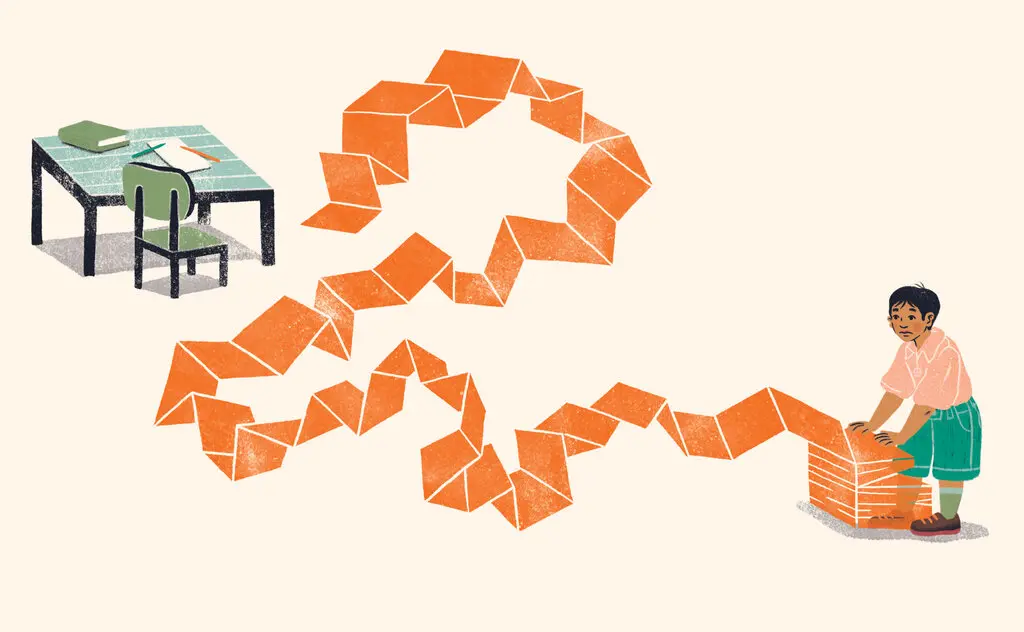 In Parappukkaran's book, the protagonist, Zimdalamashkermishkada, actually wants to shrink…his name, that is. By reducing his name to Zim, he believes that he will be more like the other kids. He will belong. But he has less luck shrinking than the parents in Sworder's book. His name springs back to its original size whenever he tries to compress it. In the above spread, Zimdalamashkermishkada looks a little worried and frustrated, but his name is having fun. The illustrations convey a sense of lighthearted mischief–in another spread, his name balloons into an orange pufferfish. And in the end, Zimdalamashkermishkada decides not to sacrifice his full name for the sake of assimilation, instead teaching his new friend how to say it correctly.
Read together, the different tones of these two books–one poignant and the other joyful–gives a fuller picture of the varying emotions immigrants experience. And for us writers, it shows how there are multiple ways to write a story about the same theme. Comparing and contrasting two books with a common theme can help us figure out what voice, tone, and approach resonates most with us and decide how we want to tell our own stories.