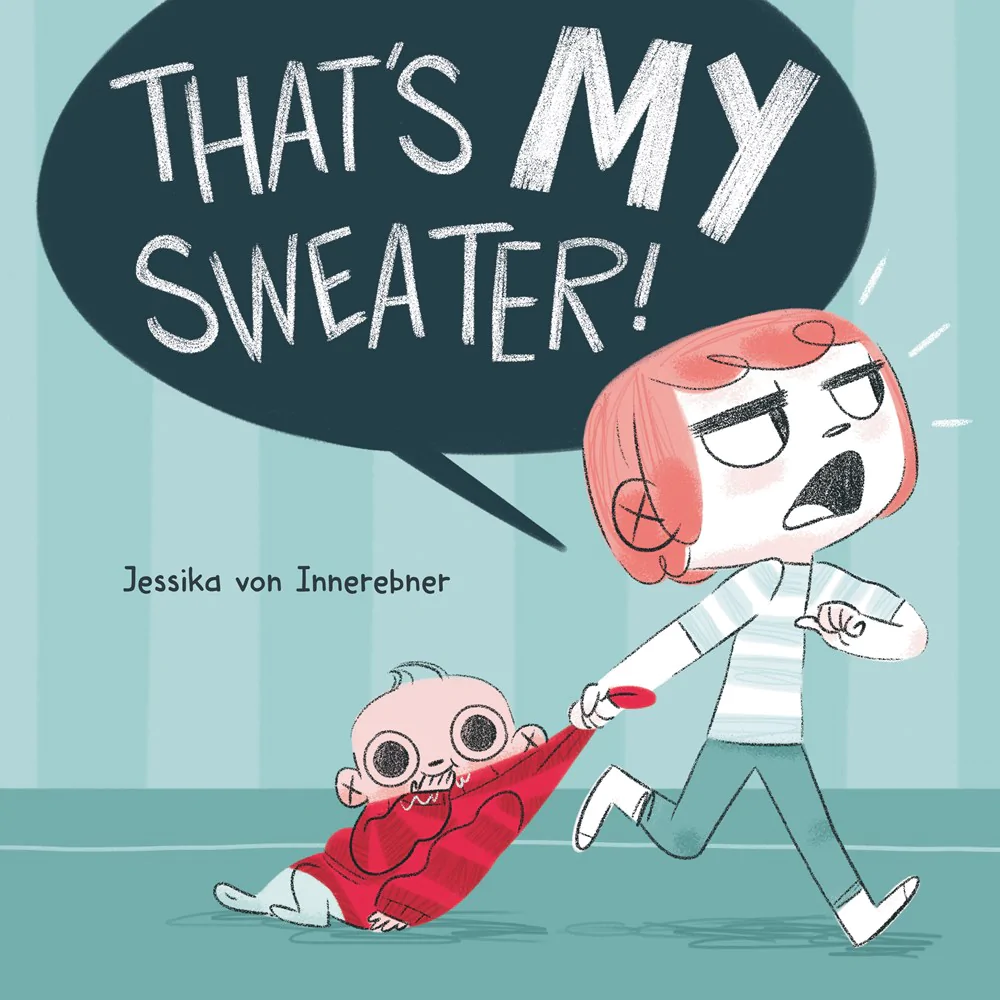 Oh, people. There is not much more that I love than a good sweater.
Sweaters have even made an appearance in two of my books. In I Love Cake!, illustrated by Angie Rozelaar, Moose is always in a sweater, and, when he finally owns up to eating all of Rabbit's birthday cake, sweaters even make their way into his apology.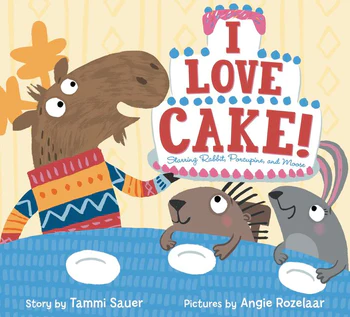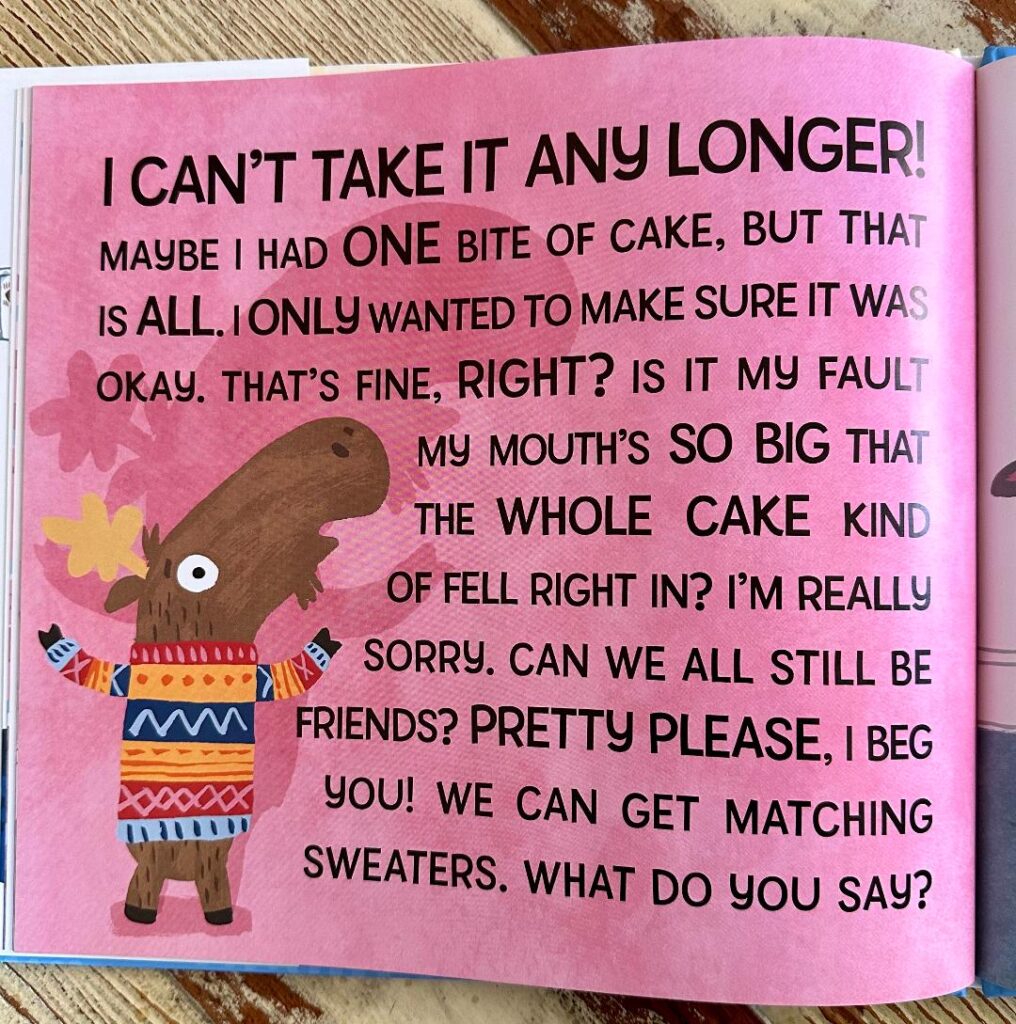 In Making a Friend, illustrated by Alison Friend, it turns out Beaver is good at making all kinds of things–even sweaters.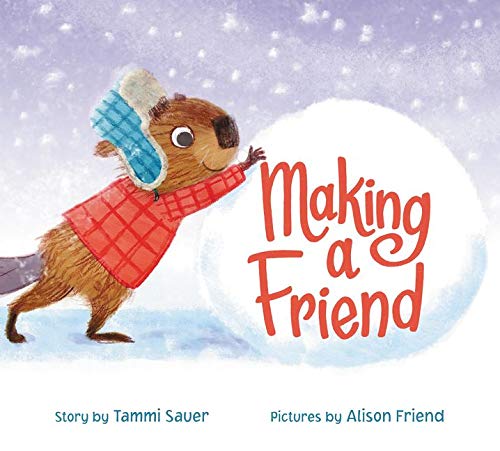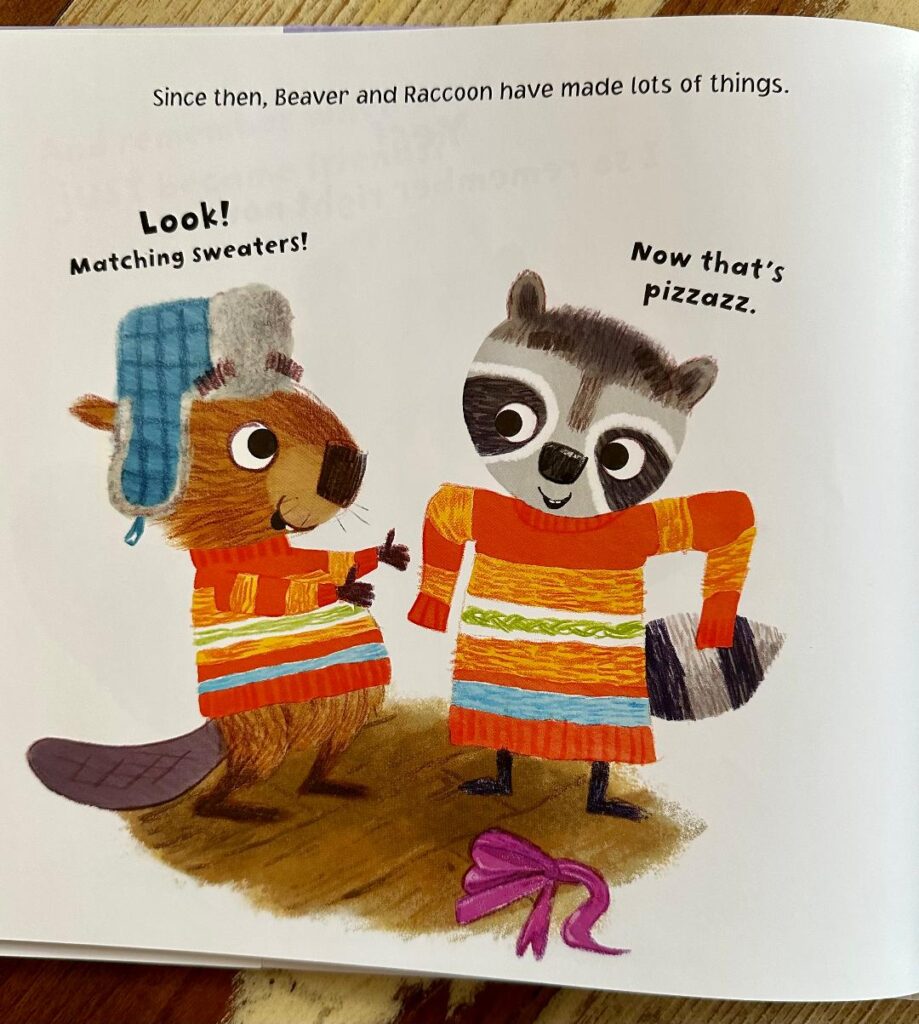 Because of my deep love of and appreciation for sweaters, I knew I HAD to have my very own copy of Jessika von Innerebner's That's MY Sweater!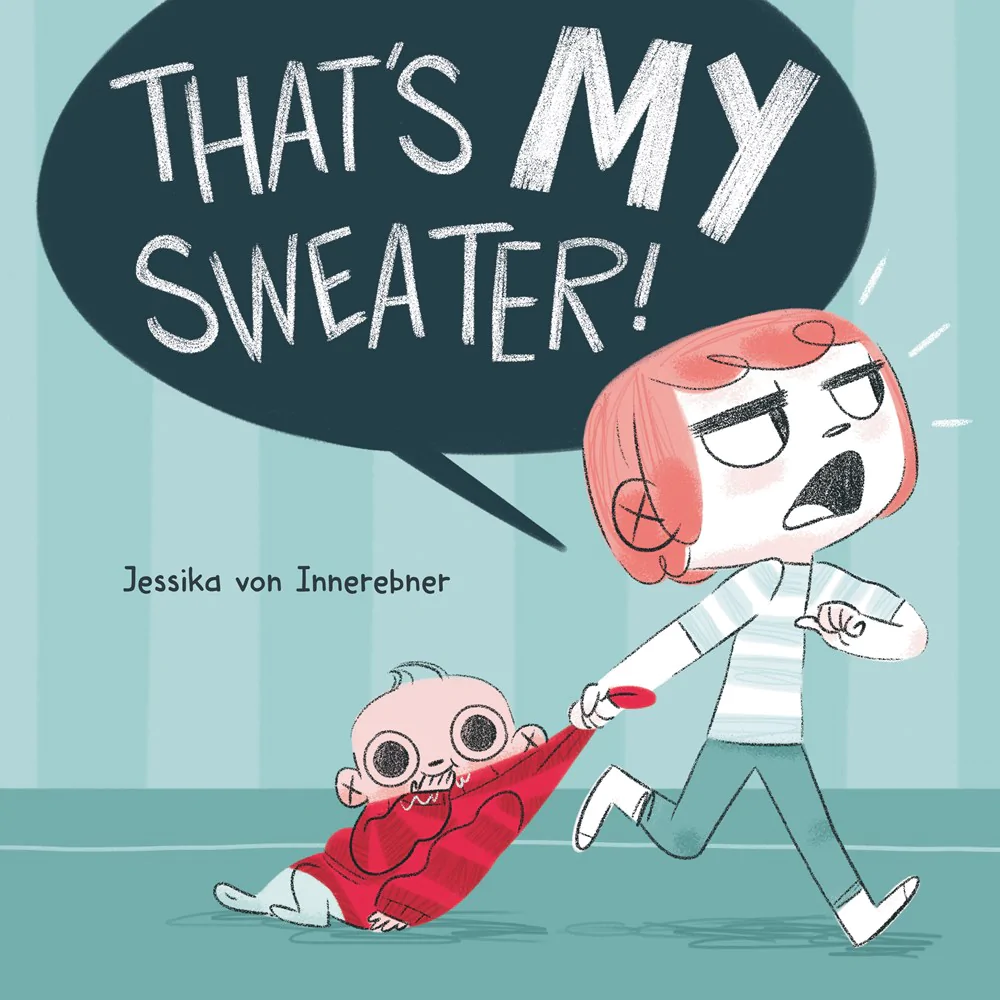 From the cover alone, we know that the star of this book is upset. She sees her baby brother in HER sweater.
Ooh. The drama! I'm on board already.
The book opens with an image of Olivia. The next spread shows Olivia gleefully wearing a pink and red sweater. Along with this image is the notification that "this is her FAVORITE sweater in the…ENTIRE UNIVERSE!"
Oh, Olivia! I get it! I get it!
Next, we get to see the sweet relationship Olivia shares with her sweater.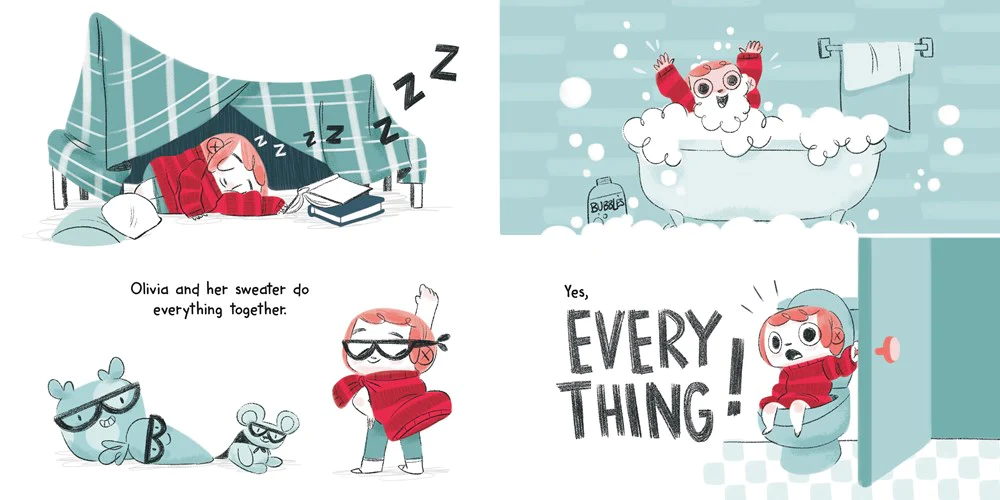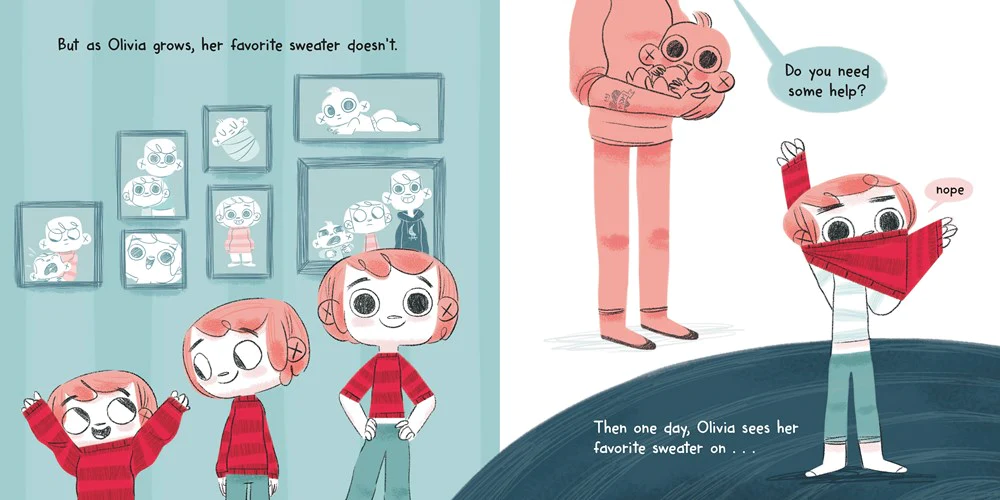 Then this happens…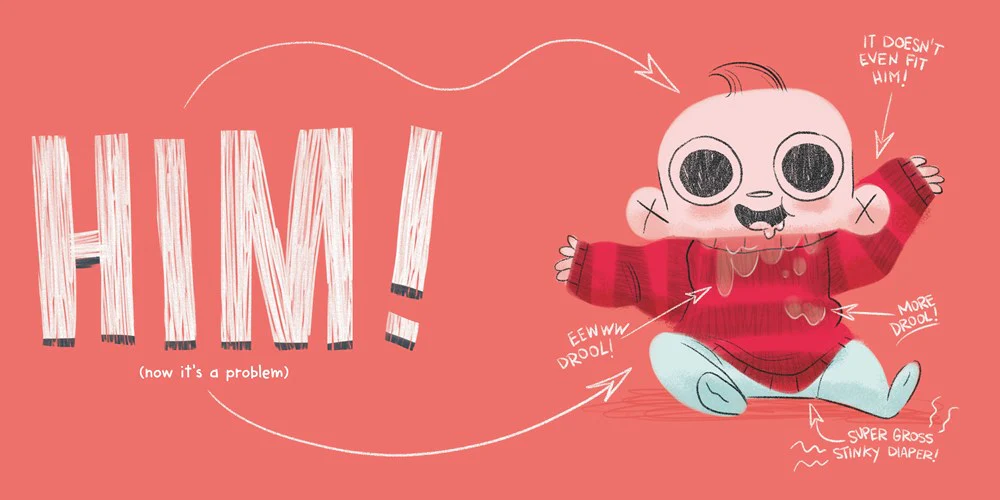 Oh, no.
How does Olivia deal with this travesty? Does she manage to get reunited with her beloved sweater? Does she–gulp!–manage to let it go? Does she discover that maybe she wasn't the first to love this very same sweater? (Psst. Check out the framed photos on the wall.)
While I am passionate about sweaters, there's so much more about this book that I love. It showcases an actual growing pain that so many of us can relate to. It showcases sibling relationships. It showcases big feelings. And it does all of this with the two things I love most in a picture book–heart and humor.