The new picture book by Dan Richards and illustrated by Shanda McCloskey, Nubby, takes a new look at a familiar old chestnut or two.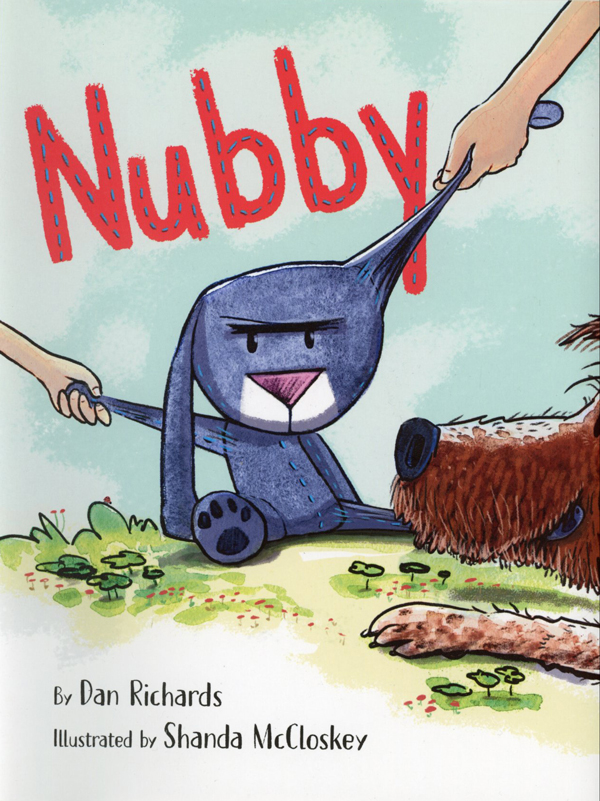 It is the story of a stuffy that is loved so much and so hard that their mere existence—and survival—is a wonder. The wear and tear he's endured would be more than any ordinary stuffy could stand.
And peripherally, it is a story of a stuffy lost and recovered.
But where Nubby breaks the mold on these familiar formats is in his intention and desire to move on from his current living situation. Because Nubby has been buried, dropped, torn, worn, chewed on, sat on, and used as a nose wipe. And Nubby, it seems, is done. It is time for him to venture out in the great wide world. Somewhere he would be appreciated.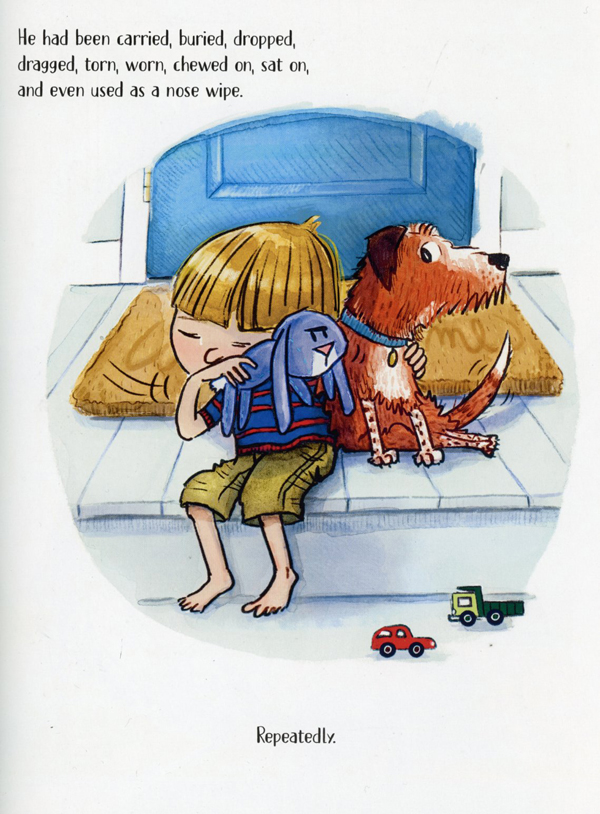 Nubby, though a sentient being, is still a stuffy and is incapable of movement. So, his venture out into the great wide world is not really of his own volition. Even if he thinks he is in control. It is dependent on others to move him along. On the first leg of Nubby's journey he is snagged by a dog after he is dropped by his person. The dog gets interested in something else and drops Nubby somewhere else. Fortunately, it is among some potential friends. He is picked up again and again and left in new places on his venture out into the great wide world by someone else.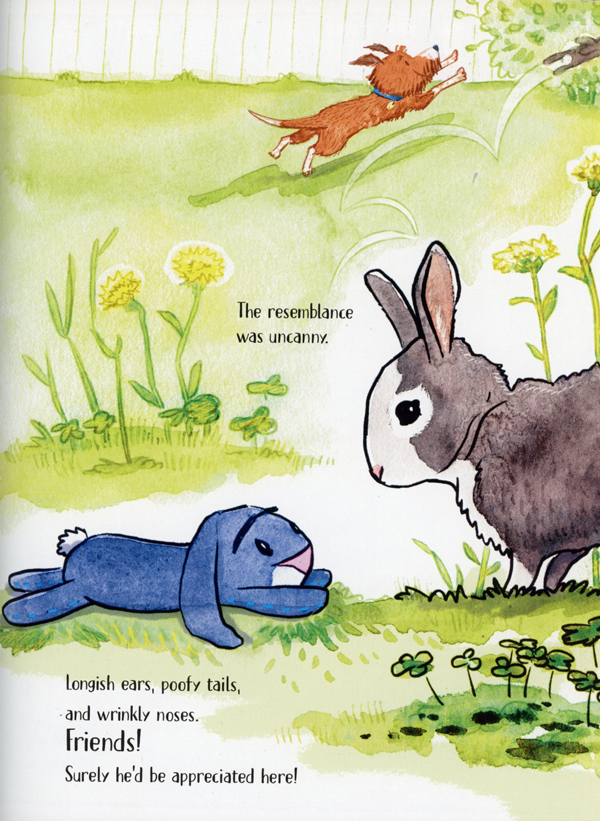 Nubby has some misconceptions about what it is he is looking for. Was it new, adoring friends? Was it becoming famous? Perhaps it was becoming rich—that would show people how amazing he was.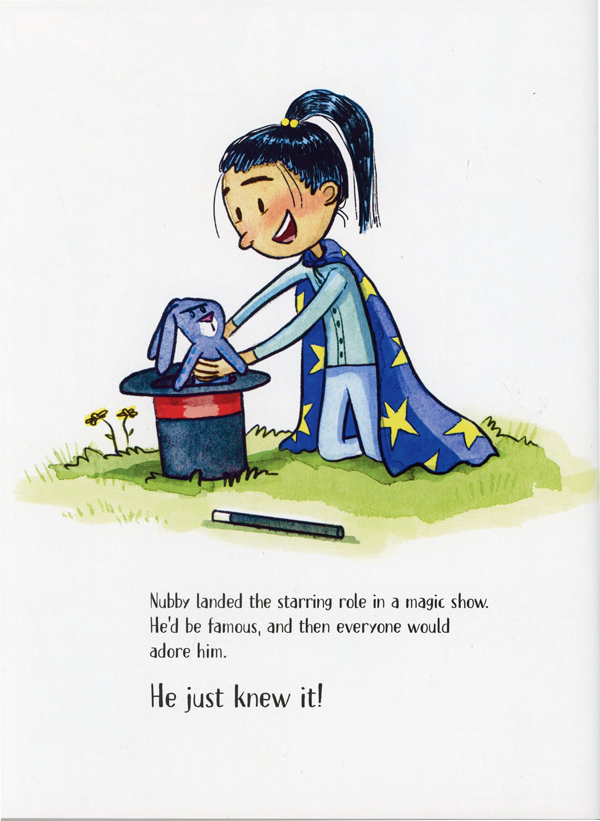 None of these things are what Nubby really wants or needs he eventually realizes. In retrospect being torn and chewed on and even used as a nose wipe wasn't all that bad when he realized what went along with those things.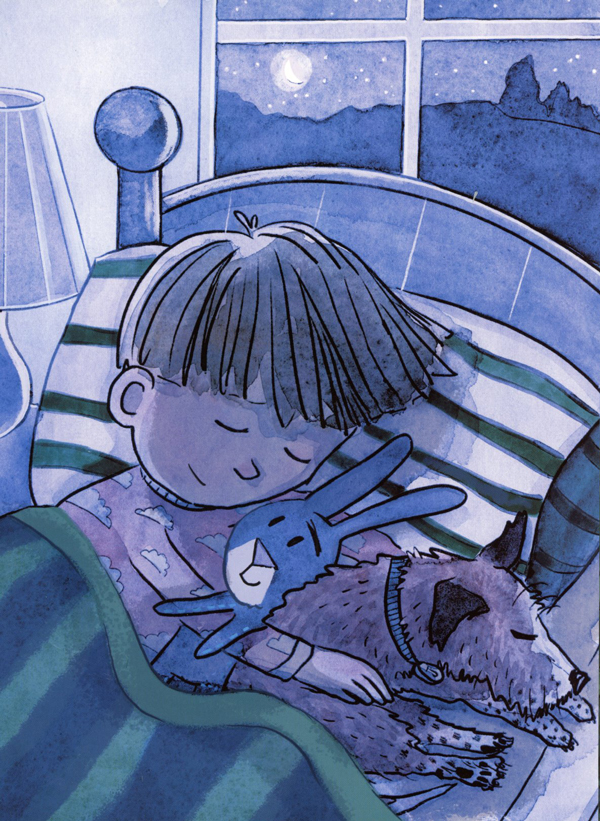 McCloskey, working in pencil, watercolor, and digitally, gives Nubby's character great expression. She brings out Nubby's sweetness both in his frustration and his joy. And all the peripheral characters and Nubby's world are sweetly rendered, too. Her illustrations also give us a peripheral story, not told in the text, that shows us the story of a sibling, both nemesis and hero, and the return of the homesick stuffy. The illustrations throughout the book are engaging and capture the feelings of every person or animal in the moment. The end pages are aerials of his neighborhood and of just where Nubby went on his adventure in the "great wide world." And, of course, any book with a map….
This is a sweet, funny story of discontent and full contentment. An exploration of what you think you want and what you truly want. Worthy of multiple reads and discoveries.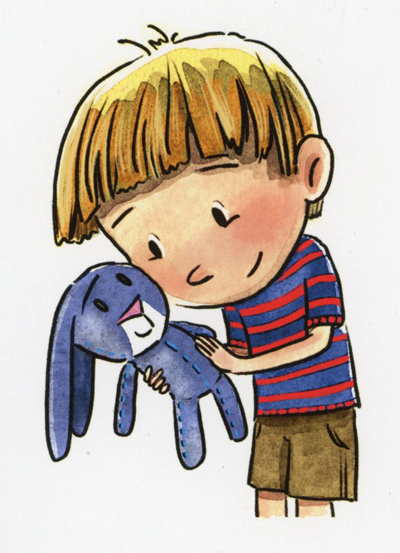 ~kevan atteberry