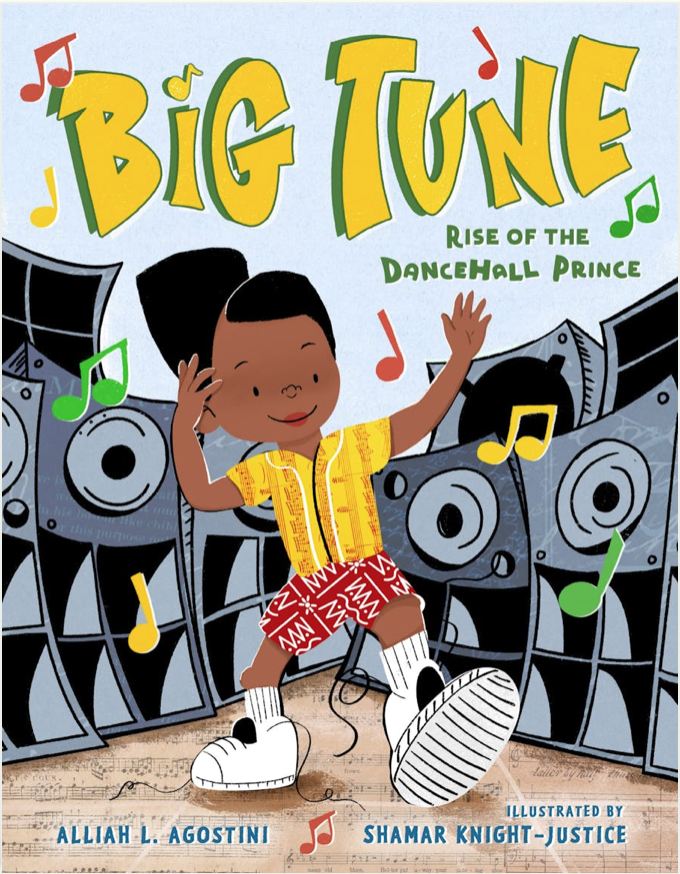 Is anyone else, after four whole days of spring, already dreaming about the balmier months ahead? Well…"It's the weekend, first in June; / speaker's blasting out big tune!" So begins Big Tune: Rise of the Dance Hall Prince, out on March 28. Written by Alliah L. Agostini and illustrated by Shamar Knight-Justice, this is a joyful story of music, dancing, togetherness, and ingenuity set in a Jamaican community in 1990s Brooklyn, NY.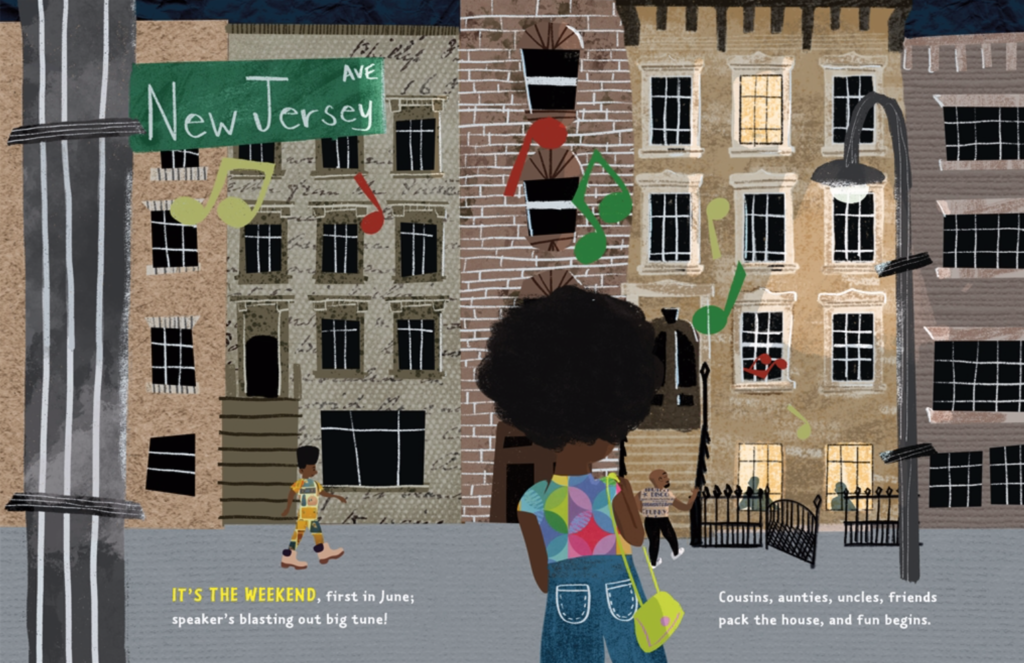 While friends and family gather for jerk pork, Ting, and dancing, Shane collects empty cans and bottles left behind by the partygoers and throughout his neighborhood. He's too shy to dance with the others and he's saving up to buy a pair of high tops. His brothers make fun of him for not joining the party, but Shane prefers to dance and sing when he's alone.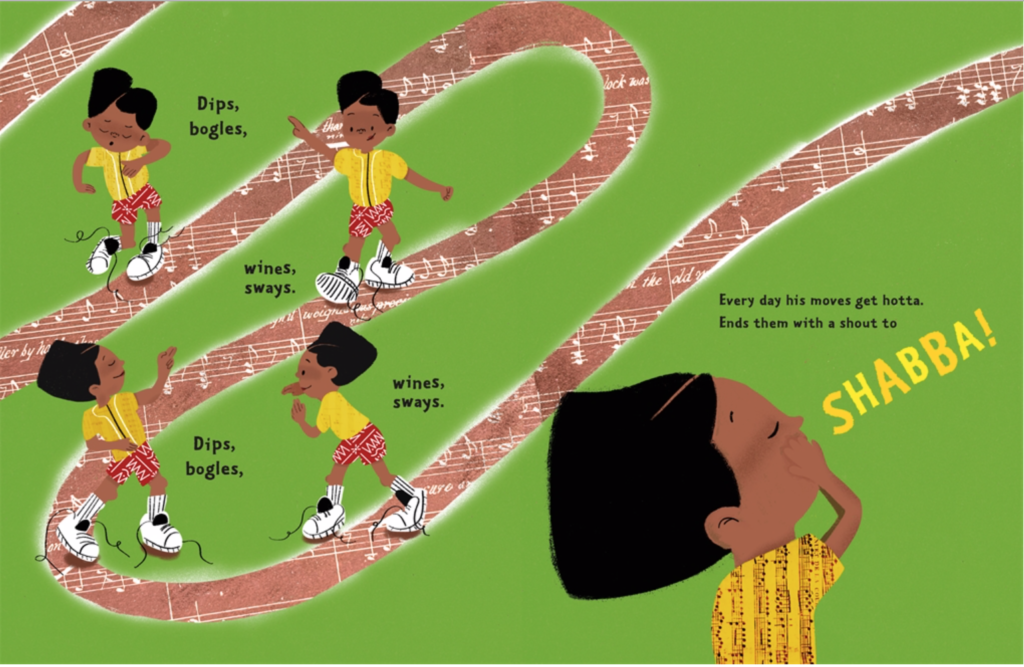 When Shane learns that the upcoming bashment will be cancelled due to a broken speaker, he has a plan to save the day—and the party. When everyone comes together, Shane is so proud and the community is so appreciative that he "grabs the mic to sing and dance / princely with his dancehall stance."
The illustrations are as bold and spirited as the text. There are endless details to discover in the collage-style patterns and vibrant party scenes. The rhyming text and thumping rhythm are perfect for a story centered on dancing and music, and the repetition of, "Brown skin shines in black light's glow," sets the exuberant tone.
An author's note elaborates on the significance of these gatherings in some immigrant communities and gives more information about dancehall music, important artists, and popular dance moves. Pronunciation notes are also provided.