The pairing of Alison James' writing and Jennifer K. Mann's illustration is brilliant. Or exquisite. Or both. I am enamored with their beautiful new collaboration, Maple & Rosemary.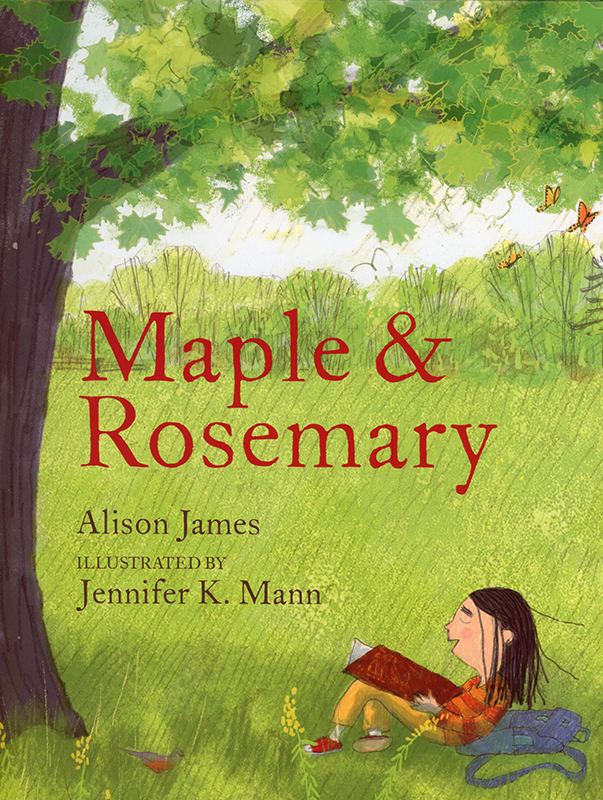 Rosemary is a young girl and Maple is…uh, well…a tree. And where better for a friendship to grow? Let's get this out of the way—There is inevitably going to be comparisons to Shel Silverstein's, The Giving Tree. Maple & Rosemary is not The Giving Tree. The  only real similarity between the two is that in both books, the protagonists begin with a young child and a tree. Boom. That's it.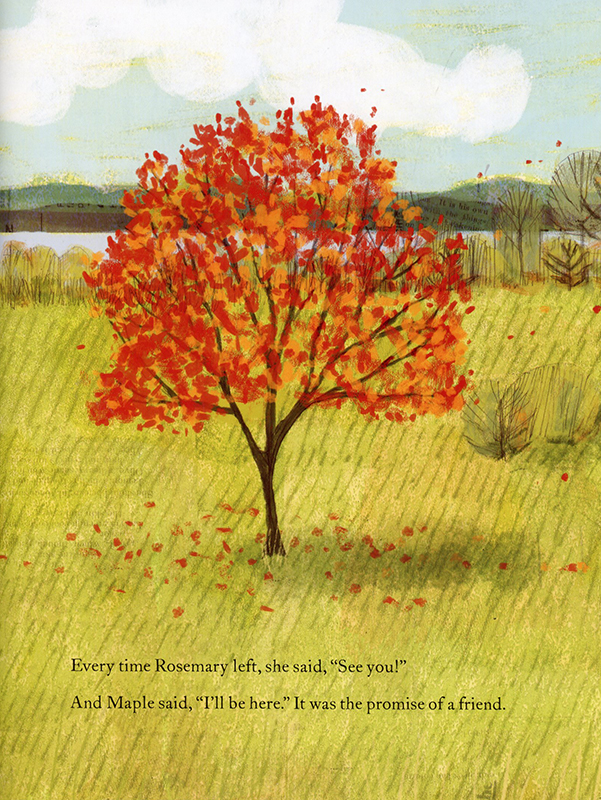 James introduces us to Rosemary, a small girl, through the eyes of Maple, a lonely, young sugar maple tree. Maple realizes that the girl is "raining from her eyes."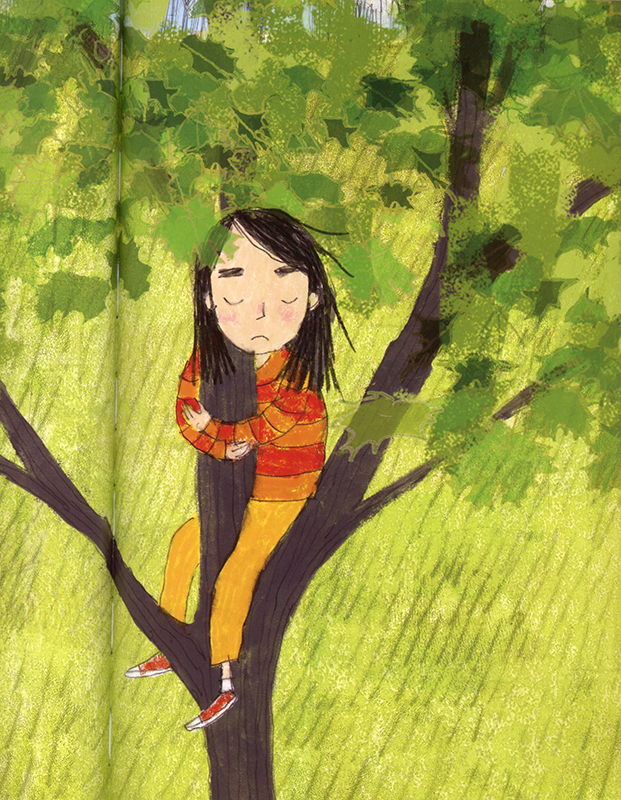 After Rosemary climbs into the branches of the young tree, they both realize they have found the one friend they each need. And Rosemary would visit Maple most every day after school. She could share her troubles at school and Maple would always listen. Maple would tell Rosemary about butterflies and Rosemary would teach Maple the alphabet and numbers. And every time Rosemary had to leave, she would say, "See you." And Maple would say,
"I'll be here."
And so it was until that one day Rosemary did not return. Maple ached with loneliness.
Seasons came and seasons went year after year. Maple grew bigger, her branches fuller.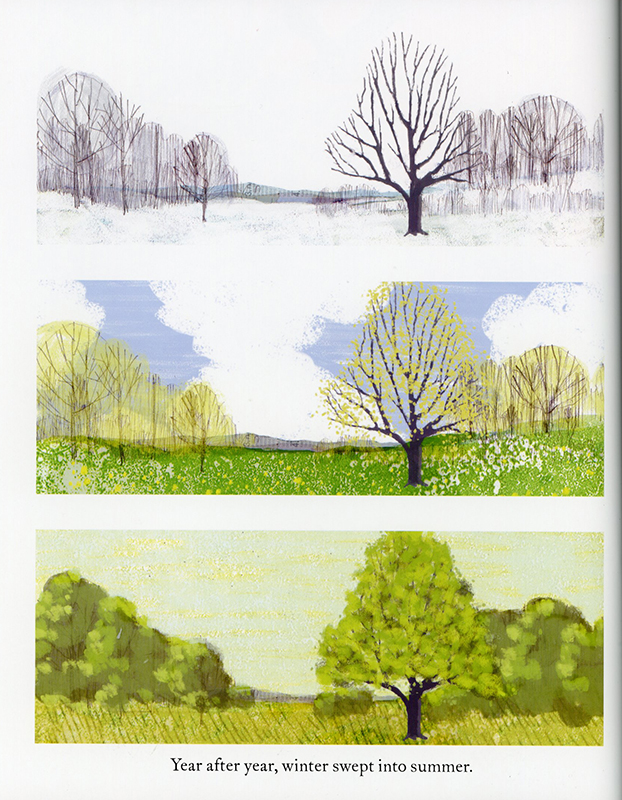 One day Rosemary returns, fully grown, a teacher at the school that she attended as a child. Maple still recognizes her and the reunion is sweet and touching. Their friendship resumes where it left off. But we are gently reminded that people and trees age differently. As the tree grows bigger, Rosemary becomes smaller.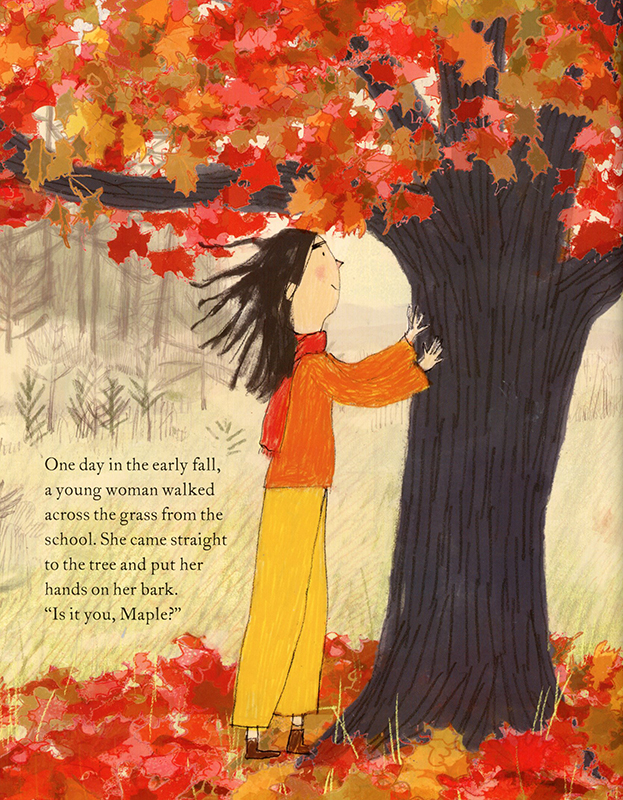 Jennifer Mann has an extraordinary, engaging style and I've been a fan for years. The illustrations in this book are built with pencil and monotype and collage and digital paint, all assembled in Photoshop.
Her characters are endearing in their simplicity. The dots for eyes, the rosy cheeks, the spare line for a mouth all work well to express who the character is and what they are feeling. Children and adults, static or active are all believable in the world Mann has created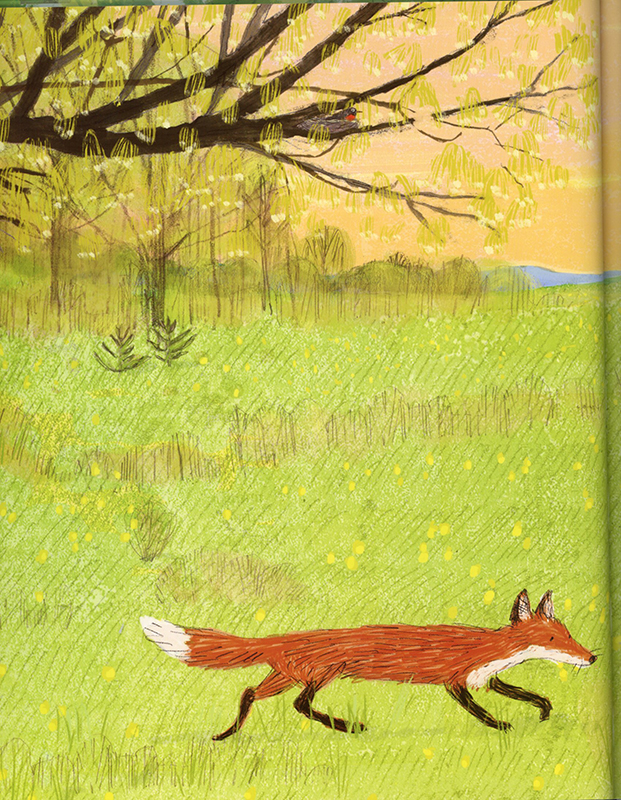 The subtleness of the backgrounds belie the rich and layered techniques that you know she must have employed to get there, a series of complex tasks to reach that subtleness in every illustration. As an illustrator, I find myself studying and guessing how she created each piece.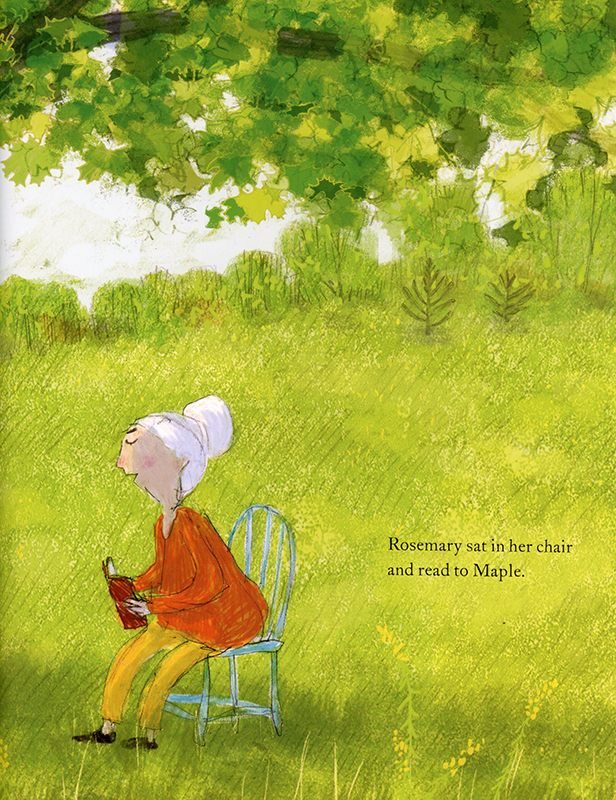 James' gives us a wonderfully told story about the comfort of finding that 'one friend.' About lifelong friendships. A study of dependability and love and an exploration of growing yet never changing.
And Mann's illustrations are divine.