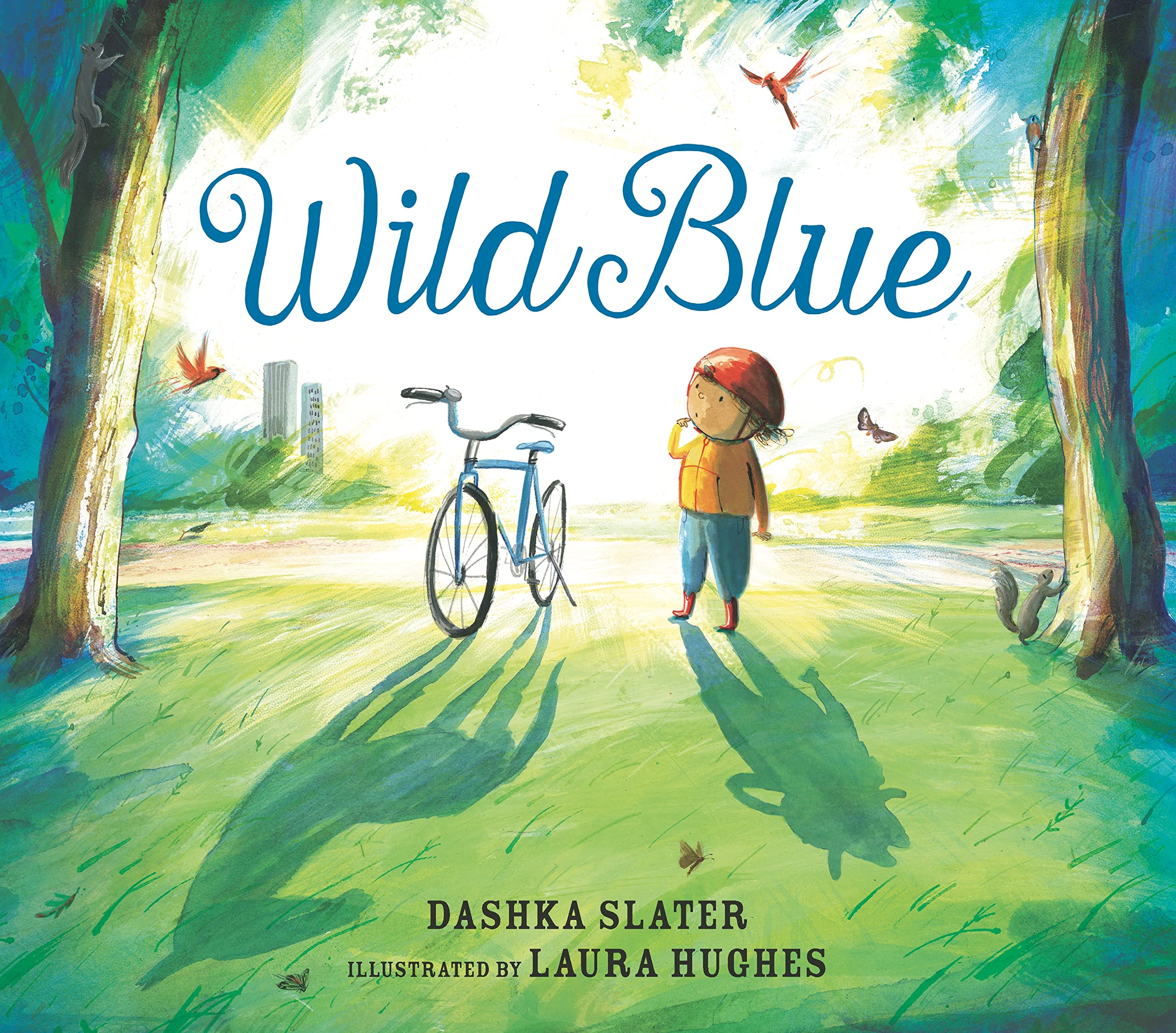 Wild Blue, written by Dashka Slater and brilliantly illustrated by Laura Hughes. Just look at this jacket— The shadows? The bike's shadow is a horse! The little girl's shadow is wearing a cowgirl hat! How clever! How true! How nostalgic! And zappo— I was whipped back to my childhood. Chester, my brown bike was not a bike. He was a horse. He was a fast, speedy, wild, untamed chestnut thoroughbred that rode like the wind. And, of course, I was the only one who could tame him and ride him.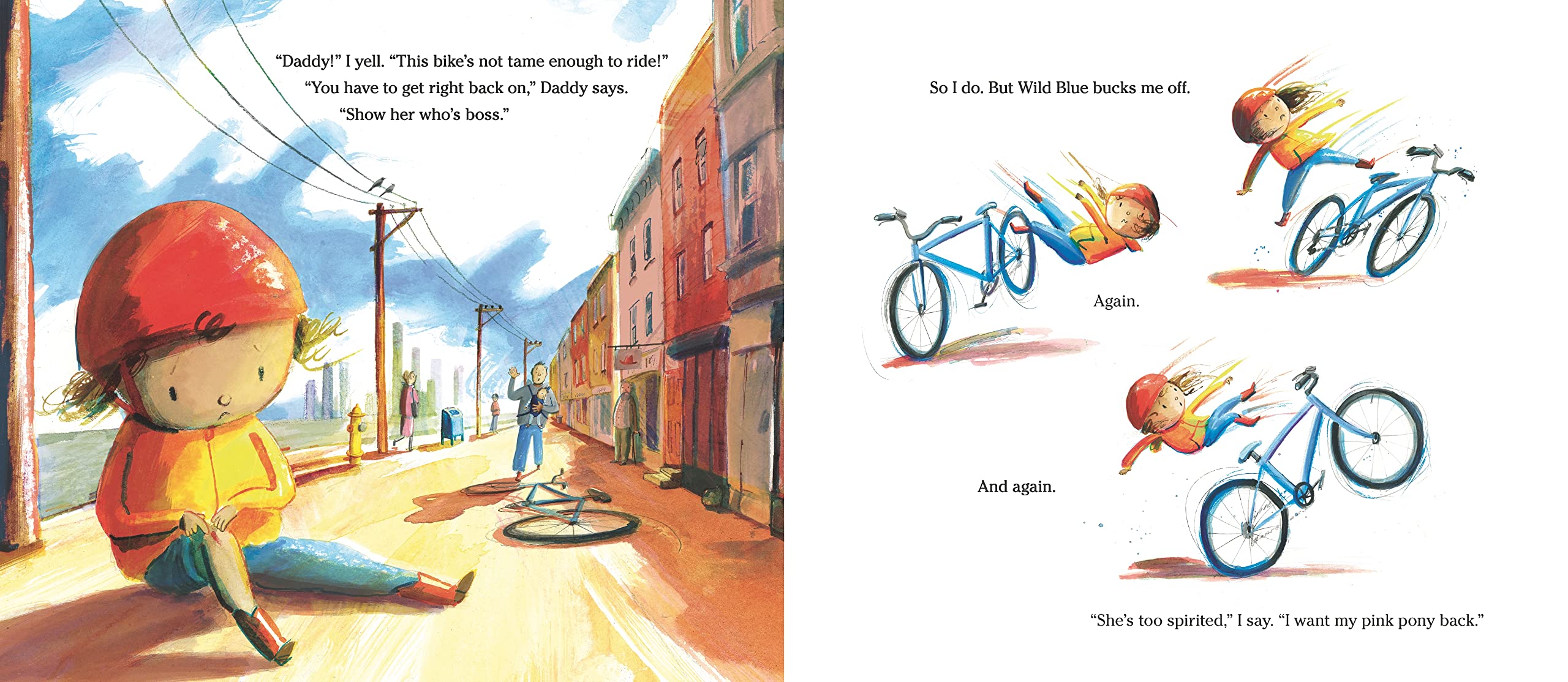 In Wild Blue, Kayla outgrows her beloved little kid bike and must try to tame a big kid bike. She's scared, and falls off (is bucked off) the new blue steed several times. Dashka Slater's writing is so spot on and sensitive. She uses horse lingo seamlessly, ex. Dad puts her pink pony out to pasture. And combined with Laura Hughes' super smart and subtle illustrations, ex. notice that Kayla's reflection shows a western hat as she puts on her bike helmet on the title page, create a very clever and cohesive tale both telling and showing Kayla overcoming her fear and learning how to tame/ride her new bike, Wild Blue.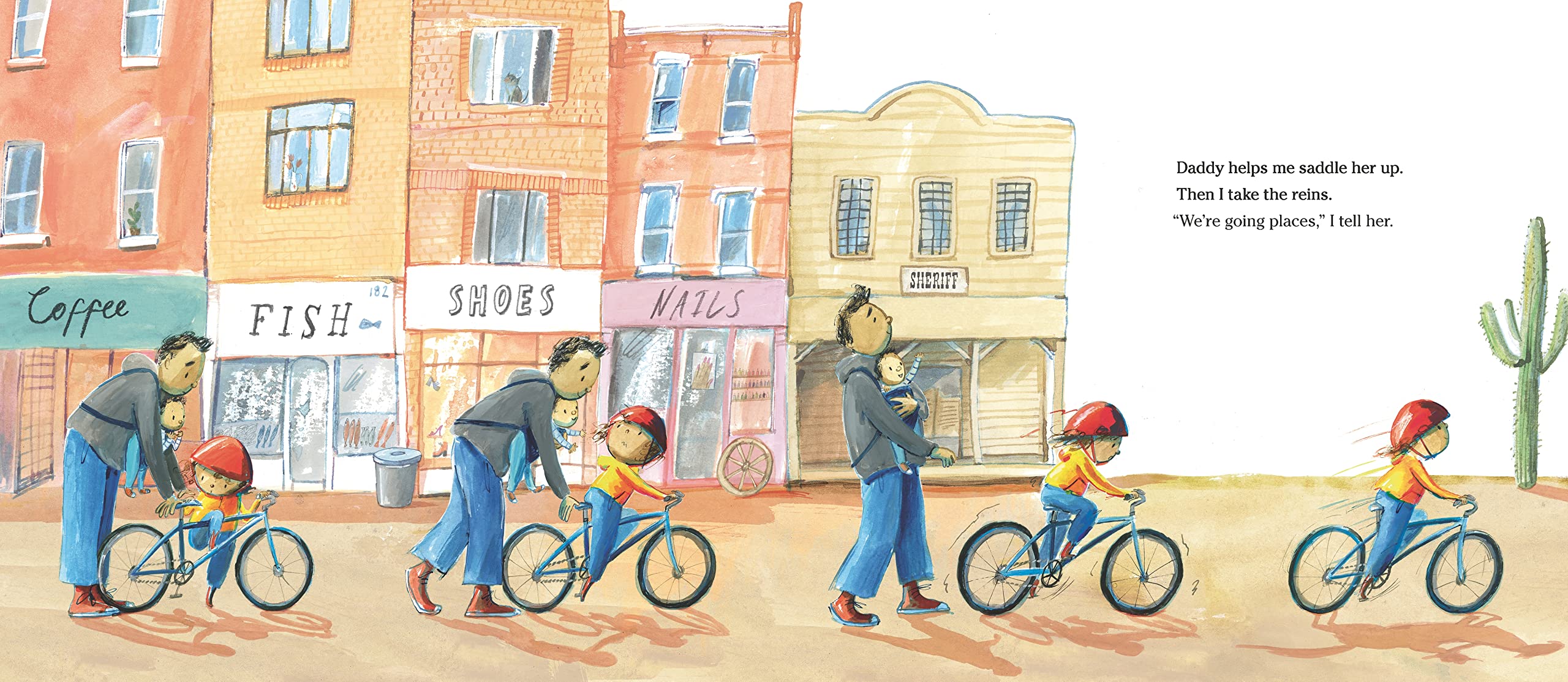 I really enjoyed the layout and design of this book as well. The multiple title pages make it feel like such a sort of "get ready", "get set", "go", introduction. There is a subtitle on the second title page which I liked and thought was an unusual detail. The subtitle is not on the jacket, nor on the first title page, but on the second one appears, "Taming a Big-Kid Bike".
What could have been a simple 'bike as a horse' tale is elevated to a story of self empowerment, growth, perseverance, and achievement. Author and Illustrator both combine their artistry to weave a very special story together with verbal and visual cues that readers will love to discover.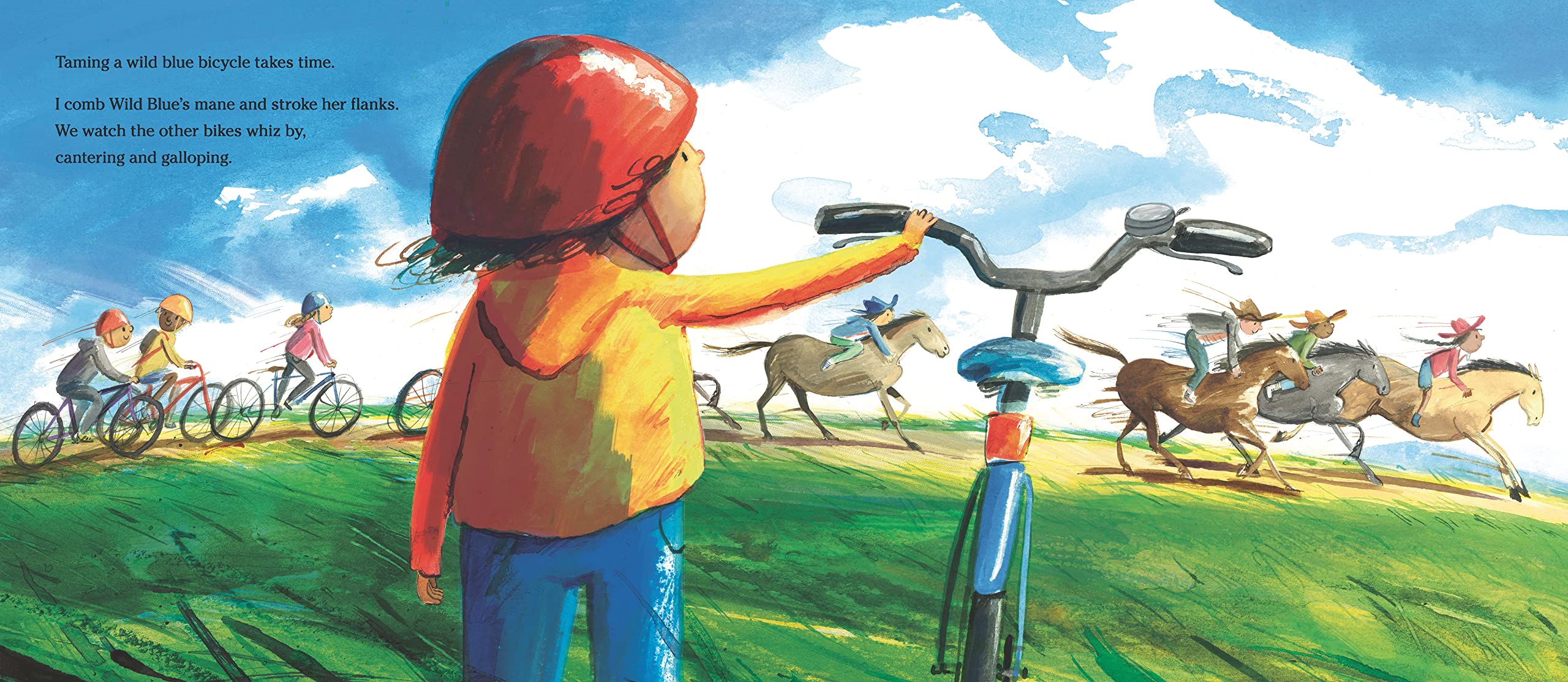 I loved being transported in time, flying through my neighborhood on the back of my swift brown stallion. Thank you, Dashka Slater and Laura Hughes for bringing back such happy memories, and creating a beautiful, poignant, meaningful picture book for younger readers and riders.