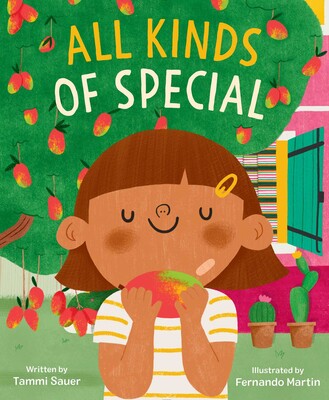 Oh, people. I am happier than a little girl with a mango tree to introduce you to All Kinds of Special AND illustrator Fernando Martin.
The whole idea for this book came from a text conversation with my very first writer friend–Flora Doone. Flora is the owner of an overzealous mango tree. During this particular conversation, Flora shared pictures of her countertops completely COVERED in mangos. She then said, "I have too many mangos!" And I was like OMIGOODNESS that would make a great title for a book.
So I wrote Too Many Mangos (which was later retitled All Kinds of Special), and it sold on exclusive. I celebrated by eating a jar of Flora's homemade mango jam.
Let this be a lesson to writers everywhere to pay attention to every single word Flora Doone says! Oh. And find a friend who makes homemade mango jam!
Book description:
Mia and her mama used to live in an apartment with just a few windows that was part of a big building with lots of other people. Now, they've moved to a house that has eleven windows, a yard, and a mango tree. Mia misses her old home, but the special mango tree captures her curiosity and sets her on a sweet voyage of discovery.

As more and more mangos appear on the tree, bringing the neighborhood together, Mia sees how treasuring and sharing the good that comes into your life can lead to new connections and community.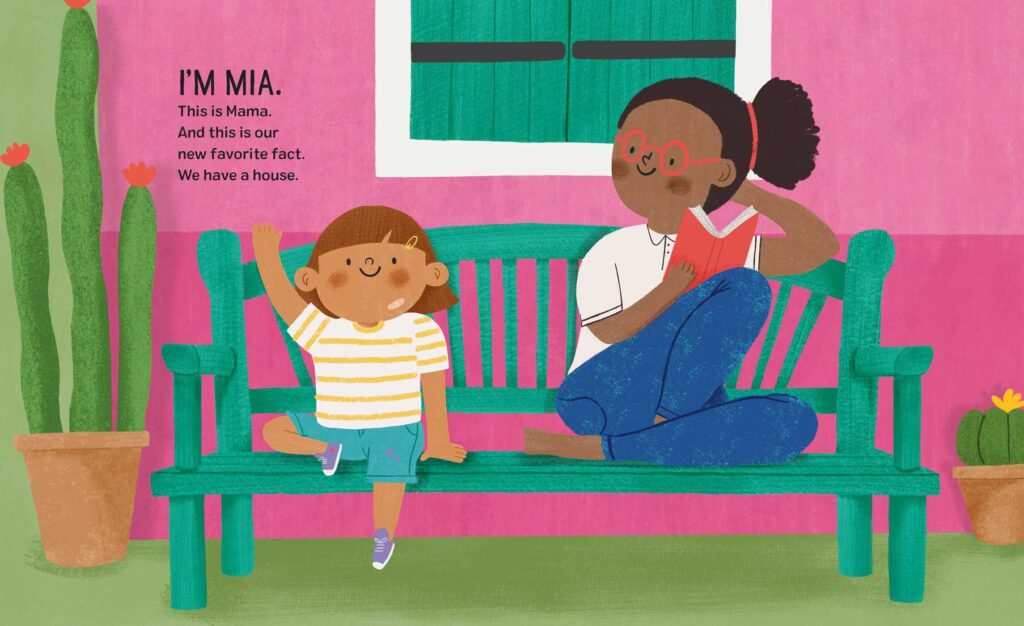 And this is what Kirkus had to say about All Kinds of Special:
"The light and optimistic story and the vibrant artwork complement each other smoothly…. The book will have readers considering what it means to forge new connections. A sweet and refreshing reminder that community is all around us."
Nice, huh?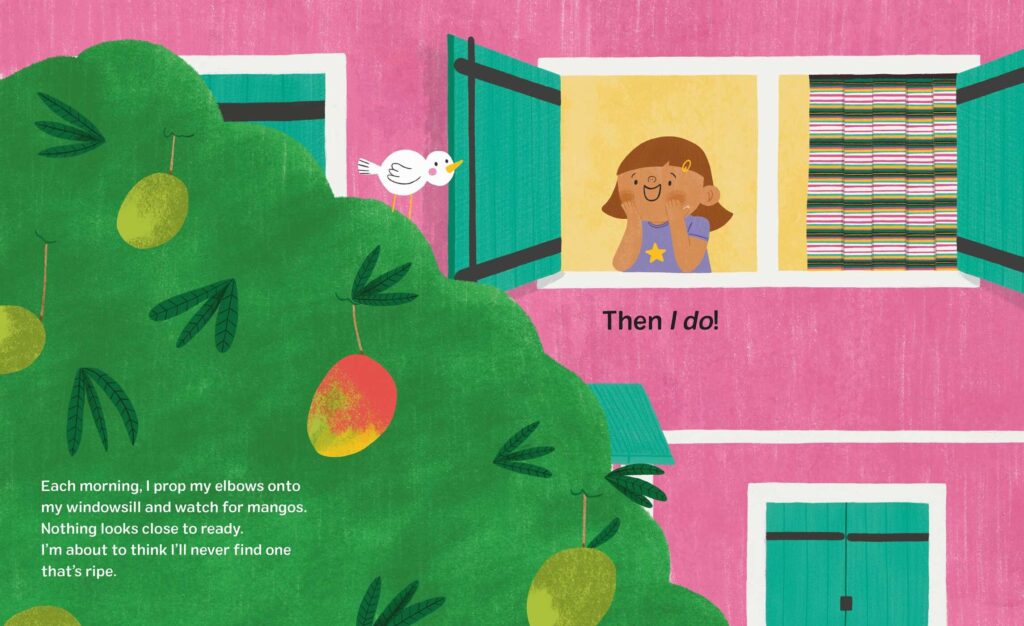 TS: Now let's see what FERNANDO MARTIN has to say about creating the art for this book and bringing the world of Mia and her mama to life. Welcome to Picture Book Builders, Fernando! I am OVERJOYED that you agreed to illustrate All Kinds of Special. What was it about the manuscript that made you say YES?
FM: The first time I read the manuscript I fell in love with it. Mia is adorable. I love the relationship she has with her mother and how she manages something so difficult for a child, like moving to another place and leaving her friends behind. Her joy is contagious. Also, I like the fact that it is a single-parent family. I like that children's books show different types of families with which kids can feel identified. But, above all, I loved the manuscript because of the very positive message it conveys about sharing, community and friendship.
TS: Please share some of the early sketches for this book.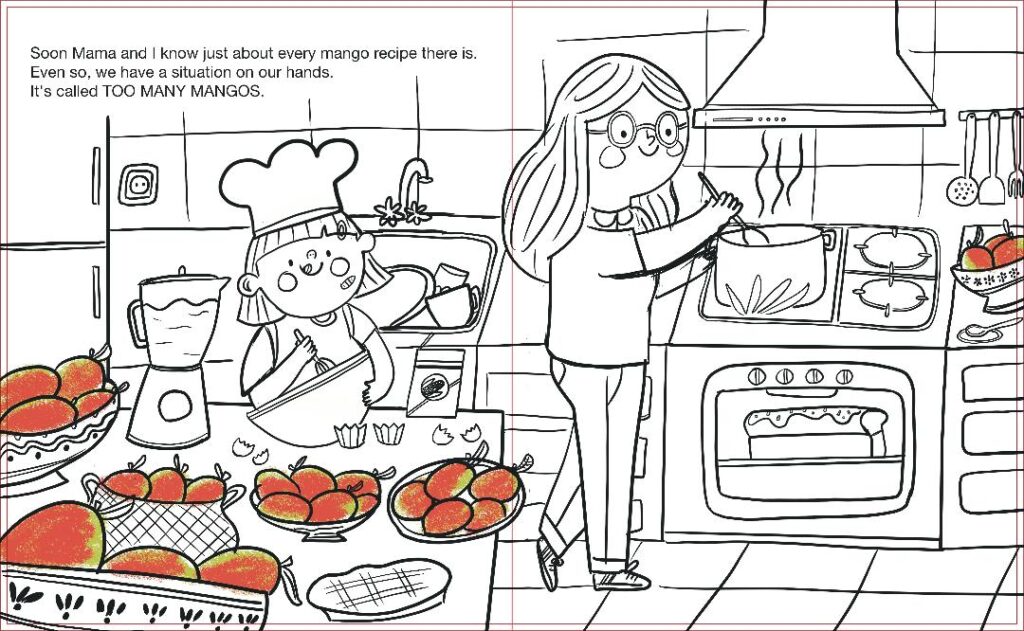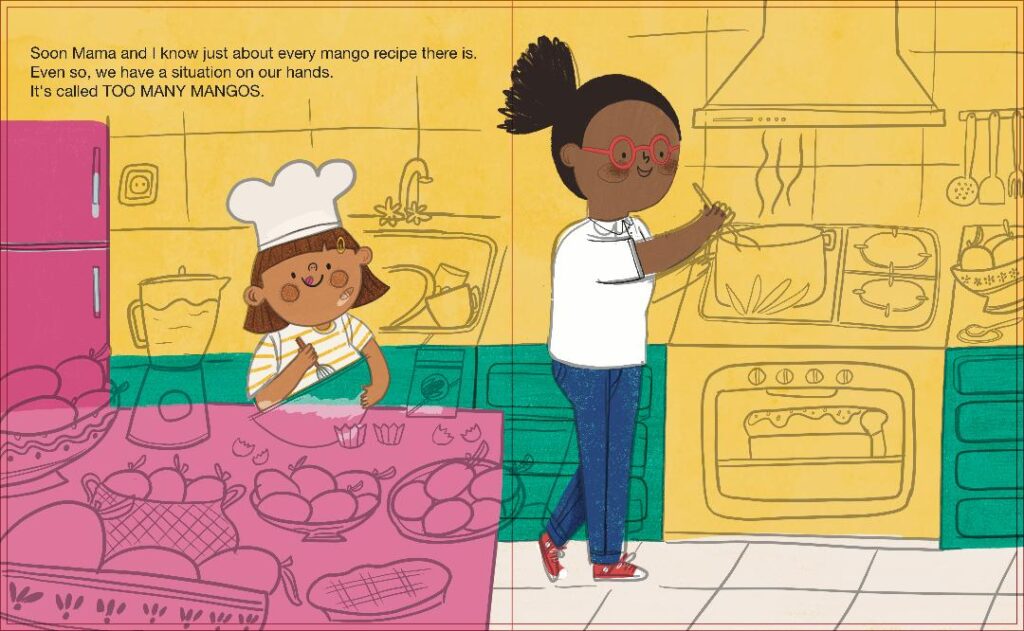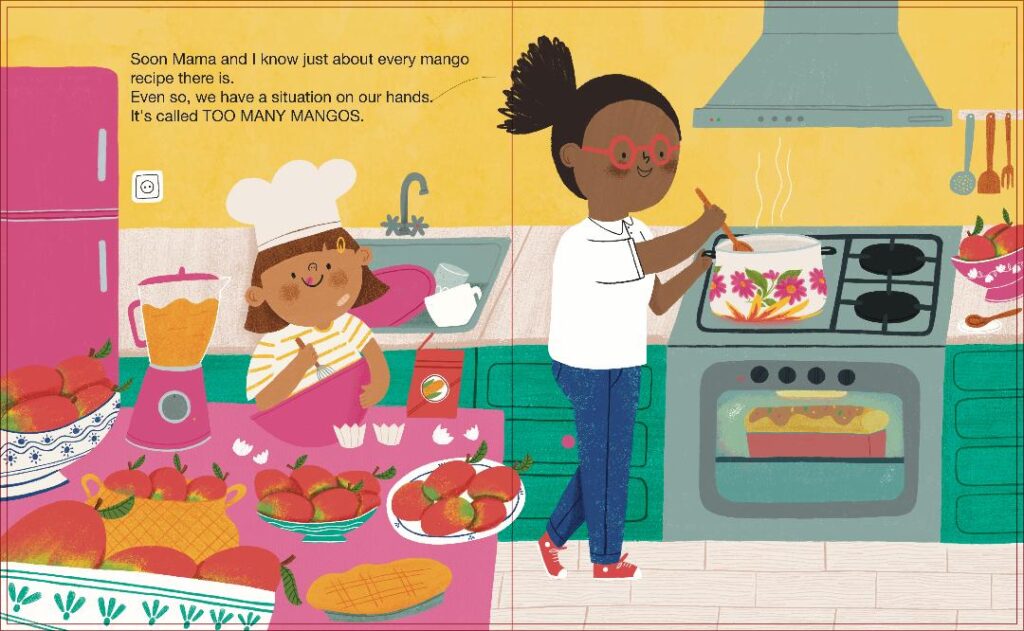 TS: It's so interesting to see how things evolved from first sketch to final art. I am in love with all of the fresh, fun, vibrant art that you created! Can you share a little bit about your process? 
FM: Thank you so much. I'm so glad you like it! 🙂 For me, there is always a first early phase of reading the manuscript where I visualize how I imagine the characters, then I sketch and draw them. Once I have the characters, before starting with the rest of the sketches, there is a research phase (it depends on the prior knowledge I have on the subject). For example, in this case, although I love mangos, I was not very familiar with the tree. I was surprised that the mangos were hanging on a long branch. Then I start with the sketches and their corrections. Once they are approved, it is time to choose a color palette. For this book I chose one with bright colors because that is what Mia and her mother transmitted to me. I think it helps reinforce the positivity and good vibes of the text.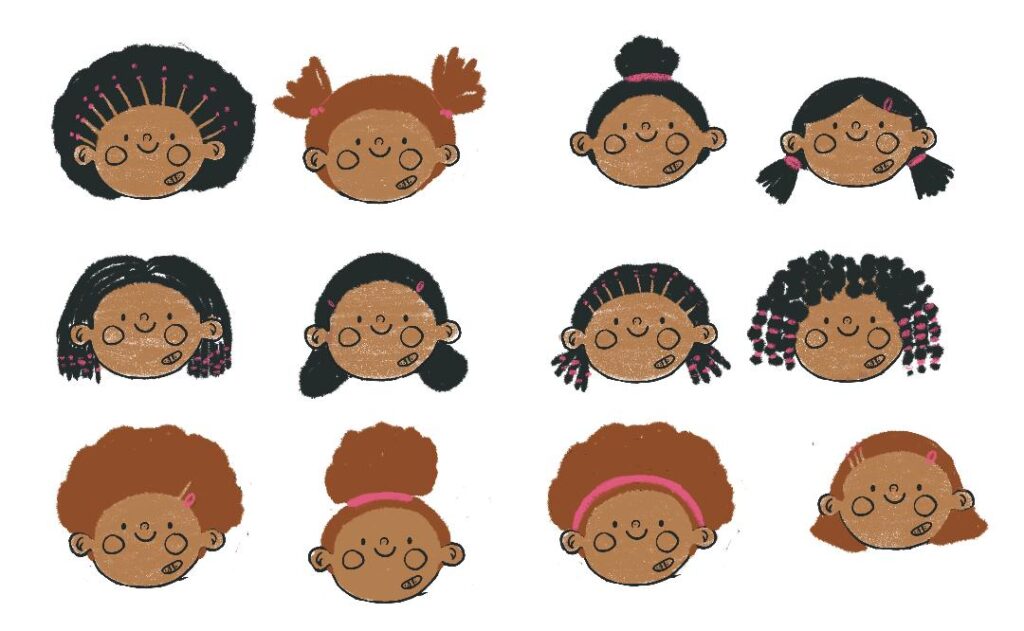 TS: Please give us a peek at your studio.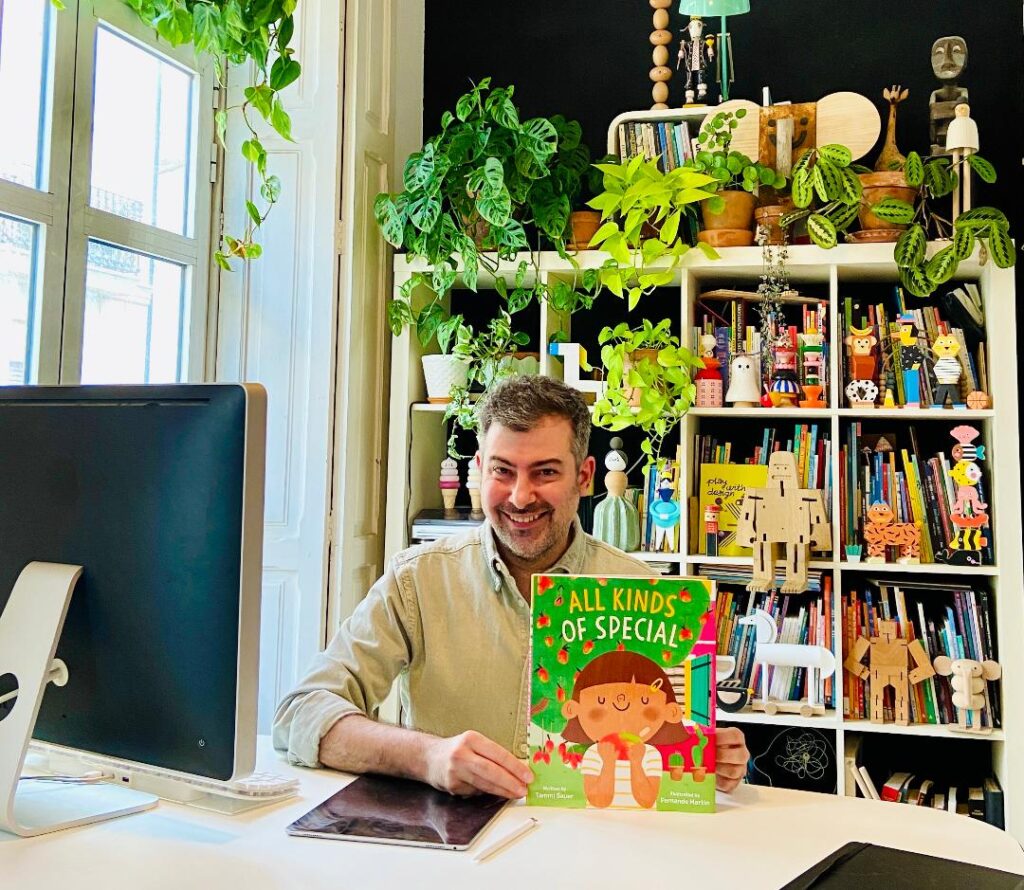 TS: Wow! I love your studio. It is such a bright, happy, and playful space!
Throughout the book, Mia and her mama like to share a new favorite fact. What is one of your favorite facts?
FM: I have to agree with Mia here: there's no such thing as too many mangos! Haha! I already loved them, but, during the process of creating the book, I ate more mangos than ever. The excuse was that I did it to find inspiration.
TS: Ha! Please know I ate plenty of mangos while working on the book, too. Now, every time I see mangos at the grocery store, I think about our sweet book.
If you had a key piece of advice for illustrators, what would it be?
This is a very difficult question. I don't feel very comfortable giving advice, but, based on my experience, it might be "be patient." I think that sometimes illustration is a long-term journey, and, especially in the beginning, it can be frustrating. But remember that drawing makes you happy, so never stop doing it. Even if you have to balance it with other jobs or your life takes you in other directions, be constant, keep drawing, learning, training, expanding your portfolio, accepting advice and constructive criticism… and sharing your work. You never know when your moment will come, but you better be drawing.
TS: Oh, that is excellent advice! I think the same is true for writing.
Scoop time! What's next for you?
Well, there are some projects with Little Tiger that have already been completed but have not yet been published. There are also some exciting new ones that I'm going to start shortly. I can't say much because it's still in an early phase, but it would be a series of 4 children's books about professions among other things.
TS: I cannot wait to see these upcoming projects! Thank you so much for taking the time to visit with us at Picture Book Builders. And I want to extend a HUGE thanks to you for creating such wonderful and engaging art for our book–it truly is all kinds of special. 🙂
BIO: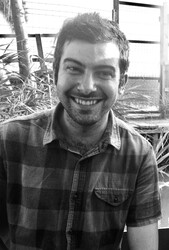 Fernando Martin is an illustrator from Valencia, Spain. He studied media and audio-visual communication, but drawing is what he loves the most. He works mainly digitally and likes using limited but colorful palettes. His illustrations are inspired by childhood memories, traveling experiences, eighties cartoons, and music.
GIVEAWAY: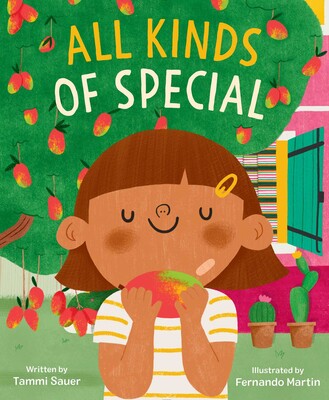 For a chance to win a signed-by-me copy of All Kinds of Special, please leave a comment here and/or share the Picture Book Builder's Instagram post about this book (tag Tammi at @TammiSauer) and/or Tweet about it (tag Tammi at @SauerTammi). The more you do, the more chances you have to win. Winner will be chosen May 19.