We are absolutely thrilled to have Rajani LaRocca on Picture Book Builders today to talk about her newest picture book, Summer Is for Cousins!! If you didn't already know, Rajani is the Newbery Honor-winning author of Red, White, and Whole, a middle grade novel in verse. She also writes fiction and nonfiction picture books on a wide variety of topics, so please go check out her impressive body of work! Take it away, Rajani! ~ Andrea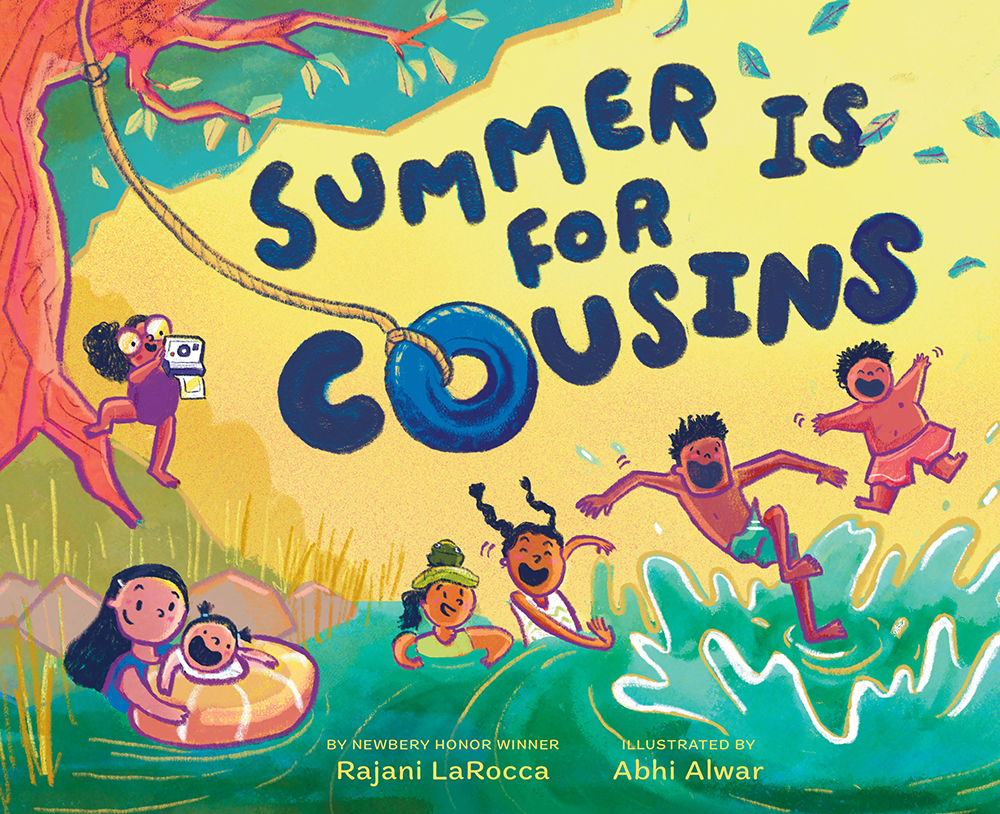 I'm so excited to share Summer Is for Cousins, my latest picture book, beautifully illustrated by Abhi Alwar, which released from Abrams Kids on May 16!
In July 2020, my agent and friend, Brent Taylor, asked me to write a picture book about summer, and I thought this was a lovely idea. I thought back to my favorite summer memories, and almost all of them involved time spent with cousins—my own cousins, when I visited them in India,
and my children hanging out with their cousins in India and on Cape Cod.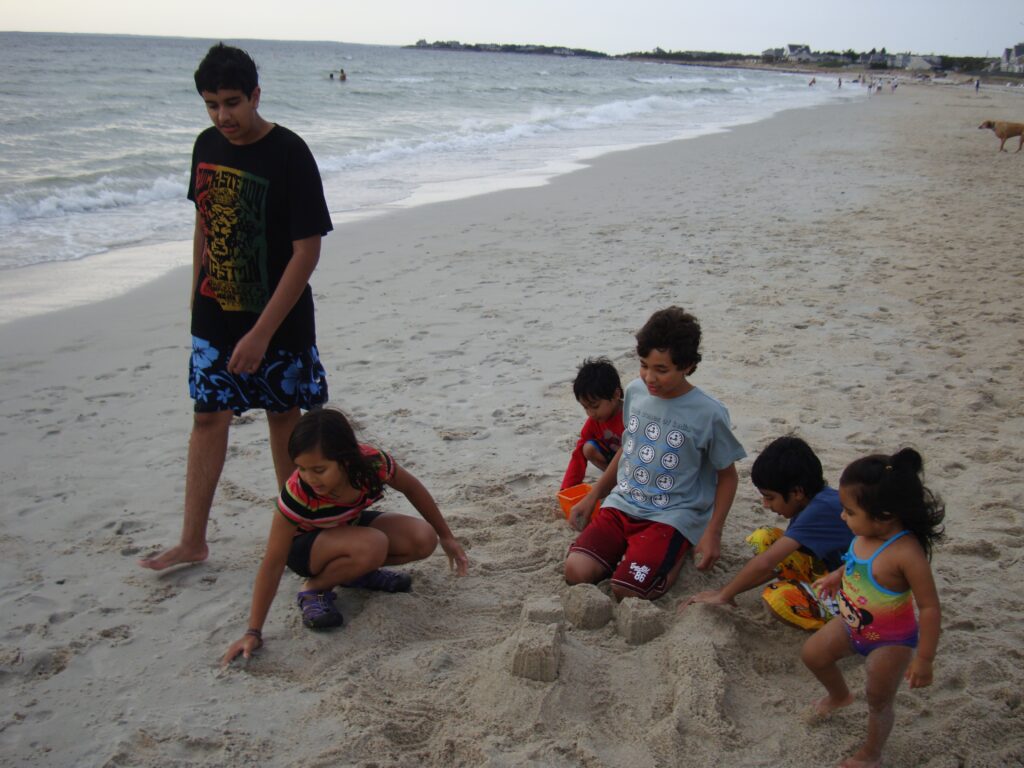 I poured all those summer reminiscences of time spent at the beach, memorable meals, mini golf, bike rides, book discussions, and puzzles into this book. 
The original version of the story was narrated by a girl whose family was on vacation with their cousins and who wondered about her little brother's favorite flavor of ice cream, one that was never available at the ice cream store. When we sent the manuscript to my editor, Courtney Code, she encouraged me to revise with more of a focus on the cousin relationship.
This really resonated with me, so I thought more deeply about my feelings about my cousins. When I was a kid and hadn't seen my cousins in a few years, I really looked forward to reuniting with them, but I also wondered whether they had changed so much that they no longer remembered the things we used to share. In Summer Is for Cousins, the main character Ravi wonders the same thing about his oldest cousin, Dhruv. Luckily for me and Ravi both, cousins grow and change, but the affection between them never fades.
I was absolutely thrilled when Abhi Alwar signed on to illustrate this book. She brings the large extended family alive with such sweetness and energy, and her luminous colors make summer come alive on the pages.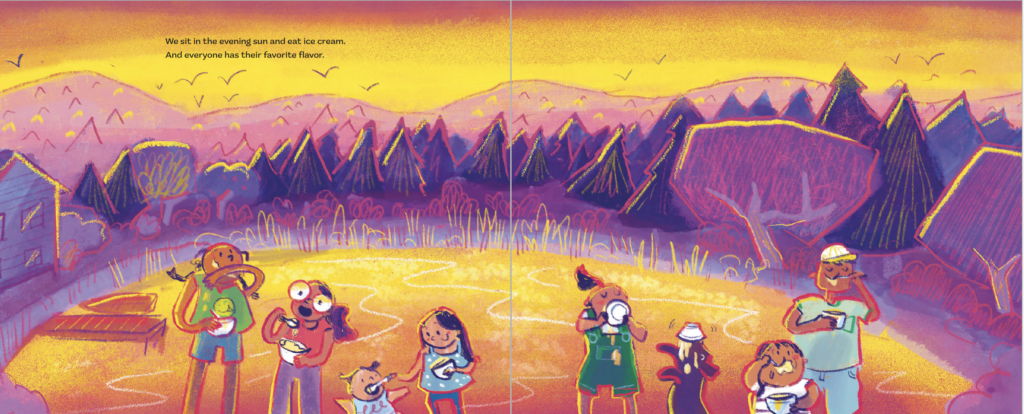 In May, after years apart, I was able to have a "cousin reunion" with several of my cousins! Some of us traveled from the U.S., some traveled from India, and we all met in Berlin. It was like we'd never been apart.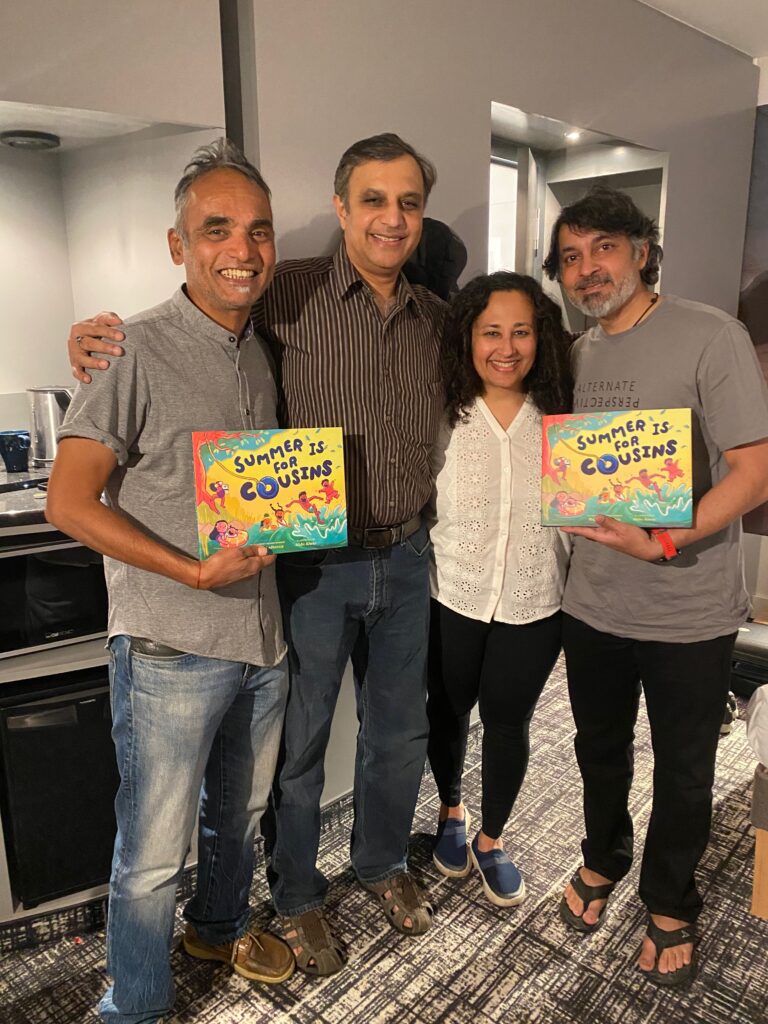 I feel like the story of this book has come full circle!
Thanks for having me on the blog to share the story of this book. I hope it inspires people to make even more summer memories . . . especially with cousins.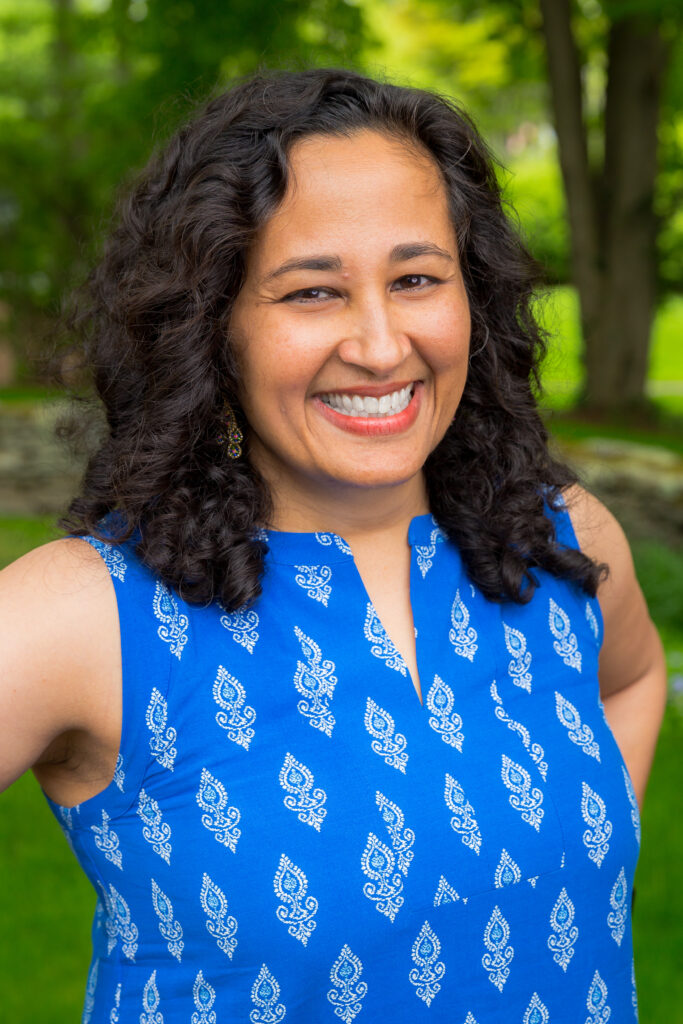 Rajani LaRocca was born in India, raised in Kentucky, and now lives in the Boston area, where she practices medicine and writes award-winning books for young readers, including the Newbery Honor winning middle grade novel in verse, Red, White, and Whole. She's always been an omnivorous reader, and now she is an omnivorous writer of fiction and nonfiction, novels and picture books, prose and poetry. She finds inspiration in her family, her childhood, the natural world, math, science, and just about everywhere she looks. Learn more about Rajani and her books at www.RajaniLaRocca.com. She also co-hosts the STEM Women in KidLit Podcast.
Thanks so much for being a guest on the blog, Rajani! Readers, you can check out a trailer for Summer Is for Cousins on Rajani's website here. May this be a memorable summer for you!