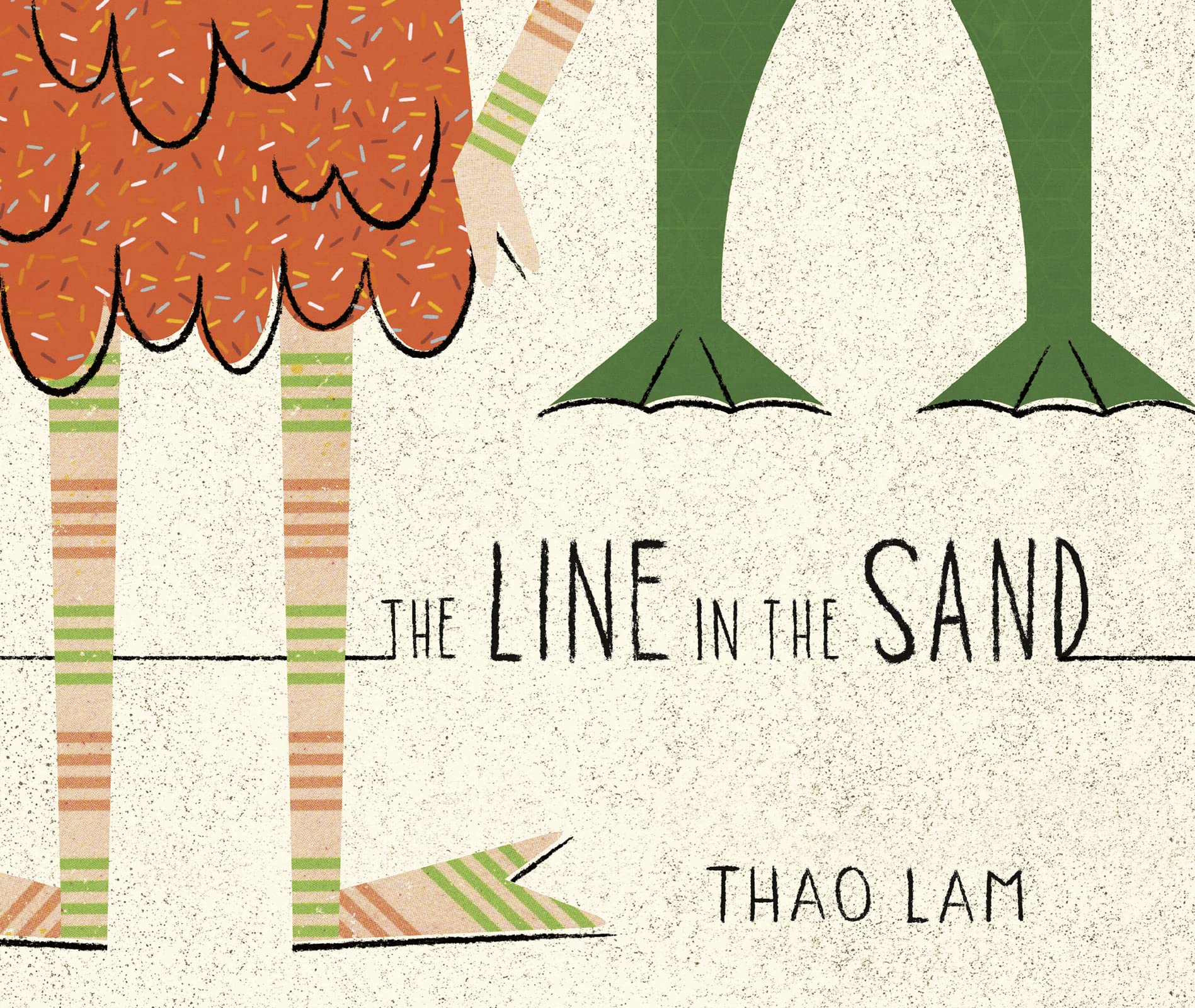 A really successful, wordless, picture book is so incredibly difficult to create. I don't think it's hard to make one that is entertaining to read— once. But to make a wordless book that leaves enough room for the viewer/reader to return to it again and again is extremely tough. And… to build a book that does that and delivers a complicated, profound message, is rare and inspired.
THE LINE IN THE SAND by Thao Lam accomplishes all this. The entirely visual and wordless illustrations begin with a monster dragging a stick as he casually walks along the beach, inadvertently drawing a line in the sand as he goes.
The illustrations of monsters frolicking about and playing beachy games are full of fun, whimsy, and funny details. But two monsters look down at the line between them and wonder what it means. They try to figure out the reason for the division, which creates growing skirmishes between them. Tensions mount and escalate until a bee zigzags into the frame. Trying to get rid of the bee causes sand-kicking-chaos and entirely erases the line. The two monsters realize the silliness of their separation and the insignificant power of the "line" and resume their friendship and play with the other monsters.
Thao Lam tells this story so subtly. Full of entertaining humor that kids will enjoy. The young reader will giggle at the monsters with their multiple eyes and appendages and wonder why the two main characters would allow a mere line to keep them from participating in all this fun with their friends. What a wonderful opportunity for discussions about community, prejudice, communication, and the lines that are drawn for us, and the lines we draw ourselves.