I put a copy of We Are Branches on hold at the library assuming it would be about trees. And while trees make an appearance right in the opening, there is much more to this poetic, nonfiction title. Created by Joyce Sidman and Beth Krommes, the same duo behind Swirl by Swirl: Spirals in Nature, this is a new and lovely ode to another pattern found all around us. In trees, yes, but also feathers, rivers, lightning, and even in our own bodies.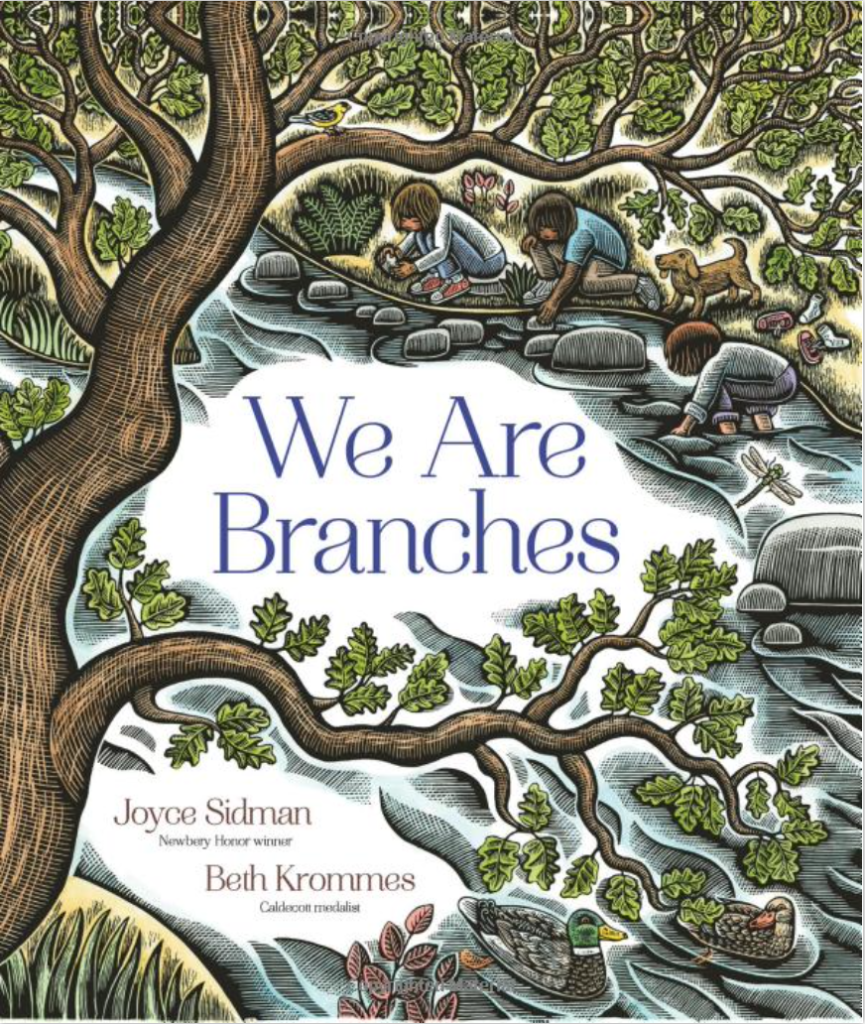 This seems like such a niche concept, one that no young reader would search for a book about. Yet there is kid appeal on every page. We Are Branches invites children to look beneath the surface, observe closely, wonder deeply, and discover something that is ever present yet rarely considered.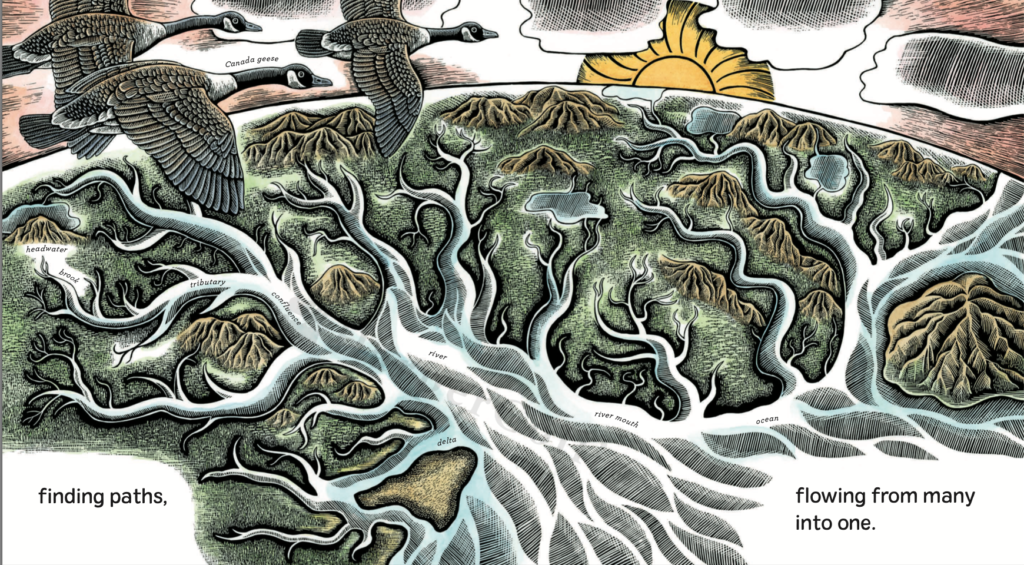 The main text is lyrical and brief. The illustrations, made in part by scratchboard panels and watercolor, are heavy on fine details and light on white space, encouraging readers to peer at every spread. There are subtle and helpful labels on each page and the back matter explains how branching is a way for nature to spread something efficiently.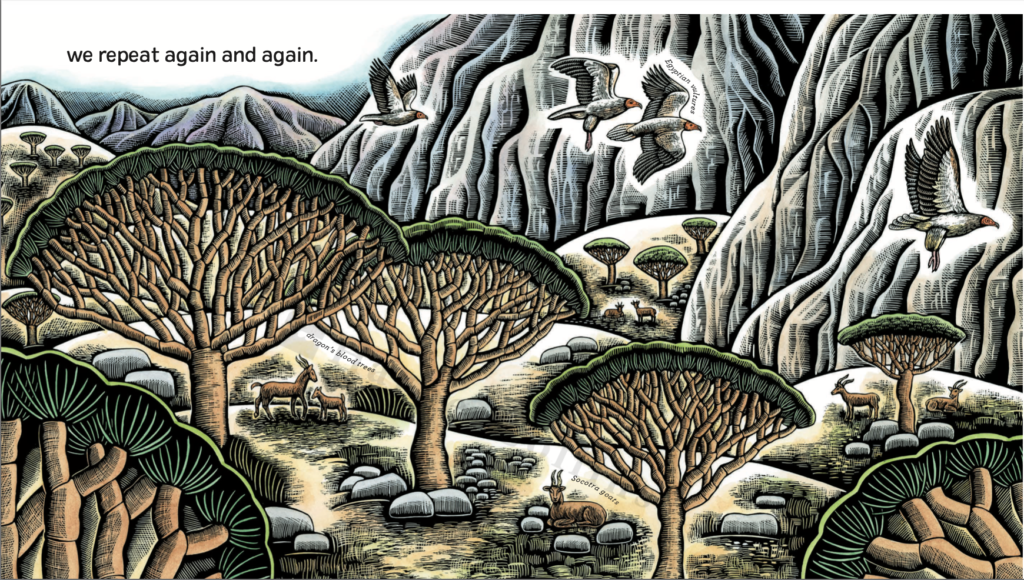 I'm now pondering all of the classroom applications of this book, whether using it to expand on a science concept, deepen understanding of patterns in a math unit, as a mentor text for poetry month, or a rare read aloud that is equal parts soothing and fascinating.