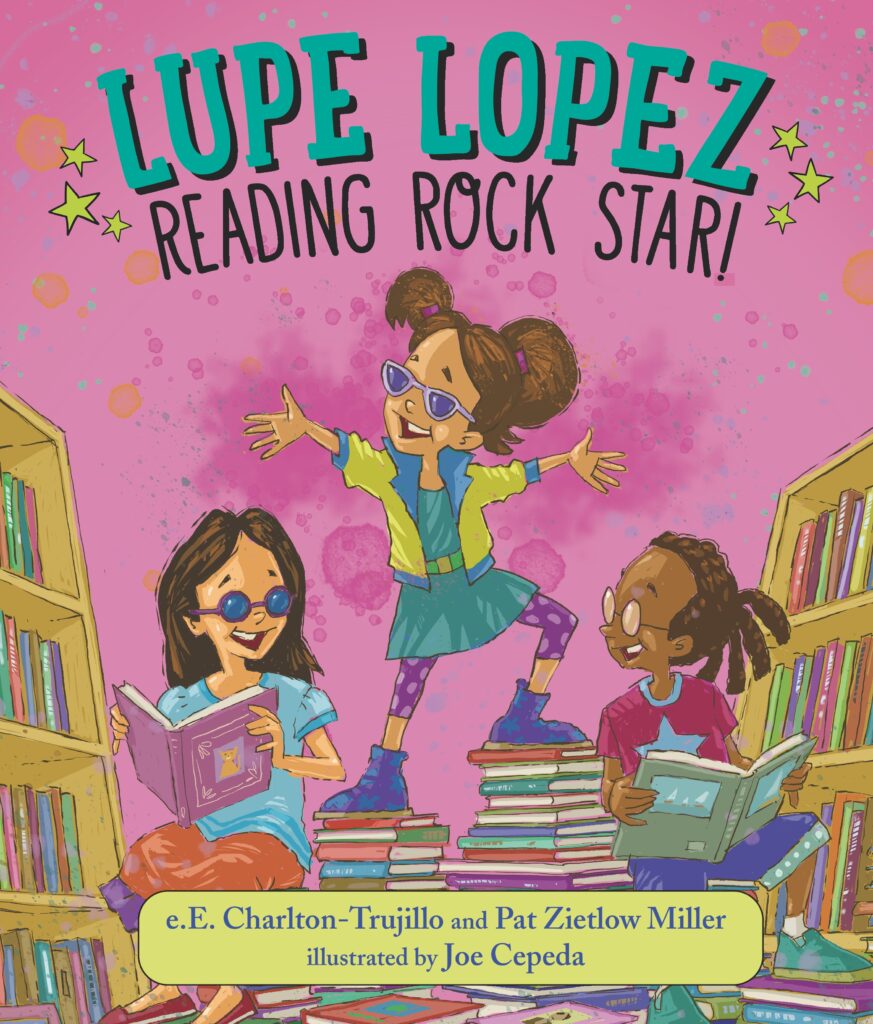 When we last left kindergartener Lupe Lopez at Hector P. Garcia Elementary School, she was living her best life. In LUPE LOPEZ: ROCK STAR RULES (Candlewick, 2022), Lupe had mastered the rules of kindergarten and kept her rock star persona intact, all while starting a band with her friends Ana and Ruby.
Which was kind of a big deal.
But Lupe's personality is too bright and too bold to stop at just one story. So, today, Lupe is back, with a new challenge to face in LUPE LOPEZ: READING ROCK STAR (Candlewick, 2023).
Lupe is still at Hector P. Garcia Elementary (and if you aren't familiar with the man the school is named after, you should check him out.) Now, Lupe is entering first grade where she's determined to become a good enough reader to earn a star on the Reading Rock Star Wall of Fame.
Lupe is fairly sure earning her star will be easy. After all, if she can start a band in kindergarten, she can do ANYTHNG. But, Lupe soon discovers that, for her, reading music is easier than reading words and — gasp — sentences.
If struggling to read weren't hard enough, one of Lupe's classmates, Victor Valdez, seems determined to call attention to Lupe's issues. And, after an embarrassing moment in reading group, Lupe decides she's done with reading. After all, rock stars don't really need to read, right?
But, deep down, Lupe knows real rock stars don't give up. And, soon, she realizes that the beat she feels when she taps her pencil drumsticks isn't so different from the rhythm of words and sentences.
The book, written by e.E. Charlton-Trujillo and me and illustrated by Joe Cepeda, features simple text laced with Spanish words, dynamic illustrations, and a reassuring theme that encourages fledgling readers to keep trying, even if they miss a beat or two. If you want a quick summary, here are some themes the book covers: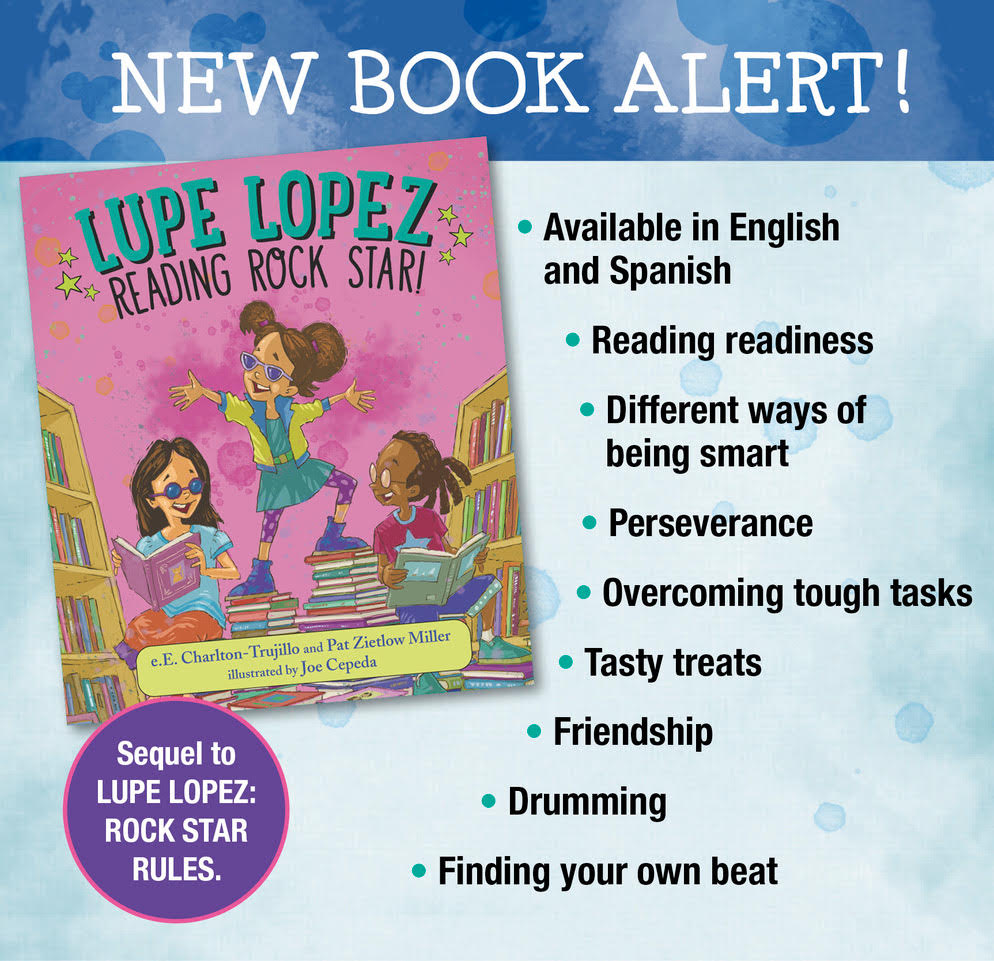 If you'd like to order a copy or support the book, you can find it at SO MANY PLACES:
Local, independent bookstores. Find one near you using IndieBound. Or, order from some of my favorites and have the book shipped to you — Mystery to Me, A Room of One's Own, Kismet Books, Lake City Books, BookPeople or Twig Book Shop. (If you order from Mystery to Me, you can get copies signed by me. Just add a note in the comments section saying whom you'd like the book dedicated to.)
Your local library. You can check out the book or request that your library order a copy. This doesn't cost you anything, and most libraries have online and/or paper forms you can fill out to ask that the book be added to the library collection. It's easy.
Social media (and the giveaway). If you leave a comment below or share a link to this blog post on Twitter, Facebook or LinkedIn, I'll enter you for the chance to win a free copy of the book signed by e.E. and me. You'll get one entry for the comment and one additional entry for wherever you post the link. Just tell me where you've shared the link in your comment.
And, if you missed Lupe's first adventure that started it all, pick up this book too: