I like it when authors talk to me.
In their books, I mean (although it's nice when they do it in person, too). And when they do, I feel compelled to respond.
So when Hervé Tullet tells me to Press Here, I press. Right there.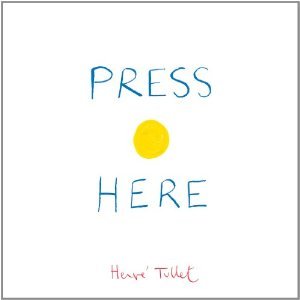 When Jan Thomas asks Can You Make a Scary Face?, I scowl ferociously.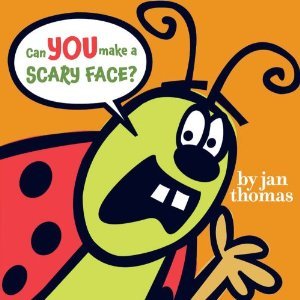 And when Mac Barnett says Count the Monkeys, I count the monkeys.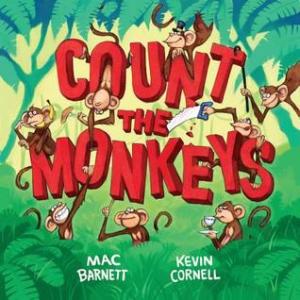 But, wait . . . Where are the monkeys?
Turns out the monkeys have been scared off by a king cobra. Who is chased away by two mongooses. Who are frightened off by three crocodiles. Who skedaddle when four grizzly bears show up.
See where this is going?  Yep, it's still a counting book—all the way up to ten polka-dotted rhinoceroses.
But what about the monkeys?
Never mind about the monkeys. Because what I want to call your attention to is our tour guide on this adventure—the author himself—who questions, commands, and advises us throughout.
So, for example, when we meet the cobra, he says:
Turn the page very slowly, very carefully
so he doesn't notice us.
Later, when we encounter the grizzlies, he says:
Okay. Put your arms above your head!
Make a loud roar! Bang together some
pots and pans, if you have them. 
BUT MOST IMPORTANTLY, TURN THAT PAGE!
This technique—known as direct address—is an excellent way to engage your readers. It grabs them by the arm (so to speak) and pulls them smack dab into the center of your story. Very often—and certainly in this case—it makes for a great read-aloud.
Okay, okay, now about those monkeys . . .
Just when you've despaired of finding a single one, you make that final important page turn and—HA!—there they are. Illustrator Kevin Cornell presents more tangled-up monkeys than you'd ever want to count.
Except, of course, you do want to count them. At least I did. There are forty. Maybe. (I'd appreciate some confirmation on that.)
What other picture books have you read in which the author talks directly to you? In addition to the ones I mention above, I'm also a fan of David LaRochelle's It's a Tiger!, illustrated by Jeremy Tankard.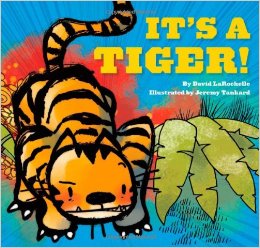 And then there's Mo Willems and that charming pigeon we all know and love.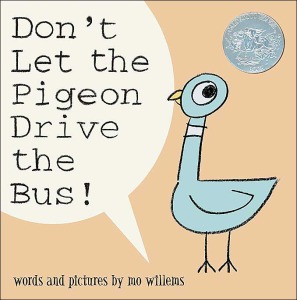 Can you think of others? And have you tried addressing readers directly in your own work?
See that? I'm talking' to you. So let me know below.
—Linda