Early in September, I stopped in at my local Barnes & Noble to peruse the New Picture Books shelves. Blocking my way was a special display holding dozens of copies of Keith Richards' Gus & Me, The Story of My Granddad and My First Guitar.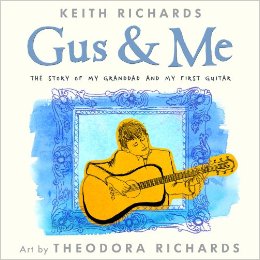 My first thought? Ugh, another celebrity picture book.
But then I opened one. A few pages into the story, and his granddad had somehow become my grandpa. His yearning for the old man's guitar soon became mine. By the time I was finished, I had a fist-sized lump in my throat and new respect for Mr. Richards.
How'd he do that? How did he transport a 50-something adult back to her vulnerable, 12-year-old self? He opened his heart. Oh, and he also used fabulous verbs and surprising (and delightful) turns of phrase. Rather than tell us how much he loved spending time with his granddad, for example, Richards says:
The closer to his house I'd get,
the bigger my smile would grow.
By the time I landed on his doorstep,
I was all teeth.
The story that follows is absolutely endearing, and you're right there with Richards and his granddad as they regularly walk the "skinny streets and smoky alleys" of London and its outskirts, Granddad humming symphonies or marching songs as Richards tries to keep up.
Eventually Richards falls in love with the guitar sitting atop his granddad's piano and is told, "When you're tall enough, you can have a go."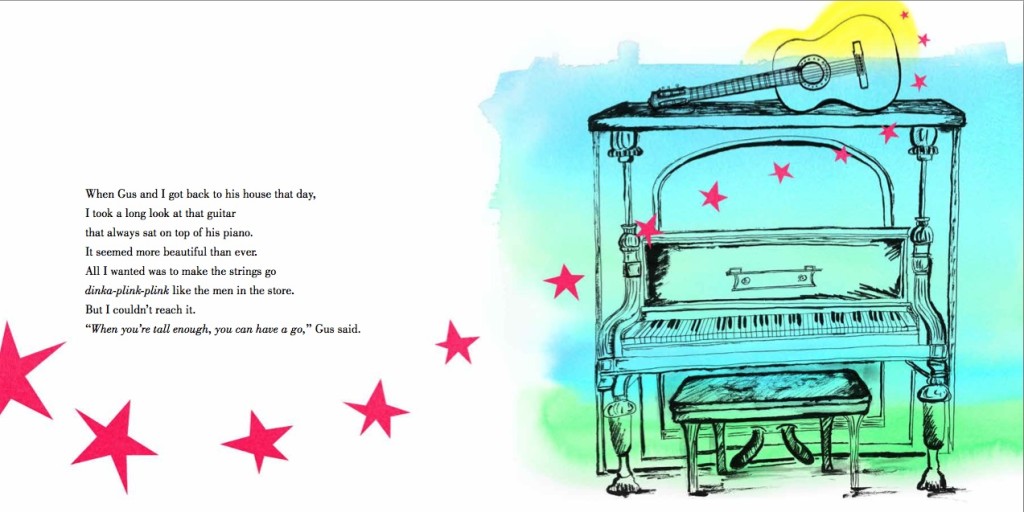 We can feel his yearning as he reaches for the guitar at every visit, but it takes what must have been years before his granddad finally hands it to him. By that time, we're invested. We want this kid to play the strings off that guitar. But to show how much WORK is involved in learning to play, the illustrator, Theodora Richards (Keith's daughter, named after this very granddad) fills a page with dinka-plinks.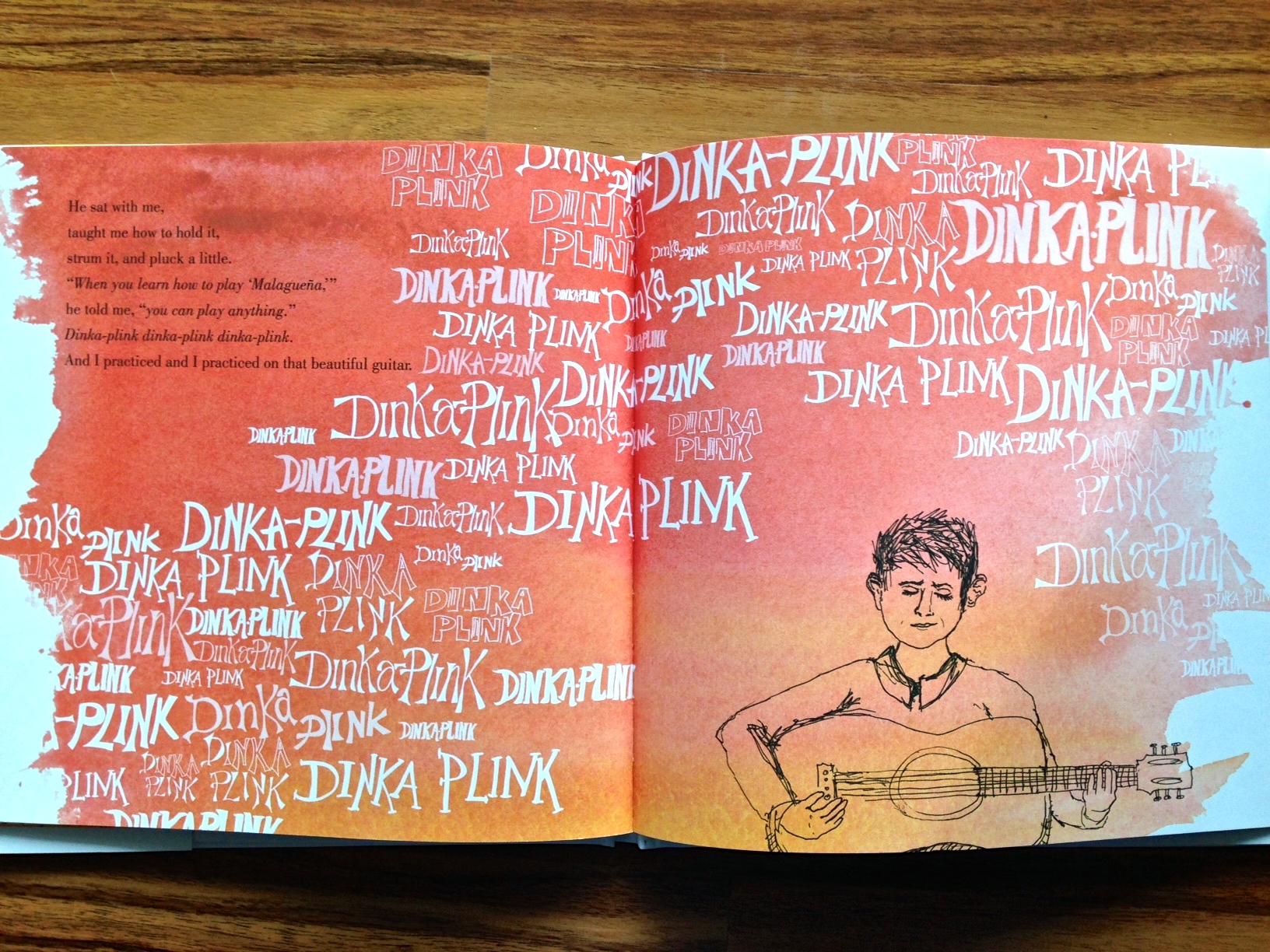 Finally, Richards plays the challenging Malagueña for his granddad…who nods and
gives him what we know is high praise:  "I think you're getting the hang of it."
The book's last paragraph is the one that got me all choked up. But you'll have to read it for yourself. Please. If you haven't seen this warm-hearted story yet, find it. You'll be glad you did.
NOVEMBER is Picture Book Month! I'll be posting on that website November 18th. It's also Picture Book Idea Month, and on that site you'll find inspiration from Pat Zietlow Miller on Nov. 5th and Tammi Sauer on the 11th. Woot!