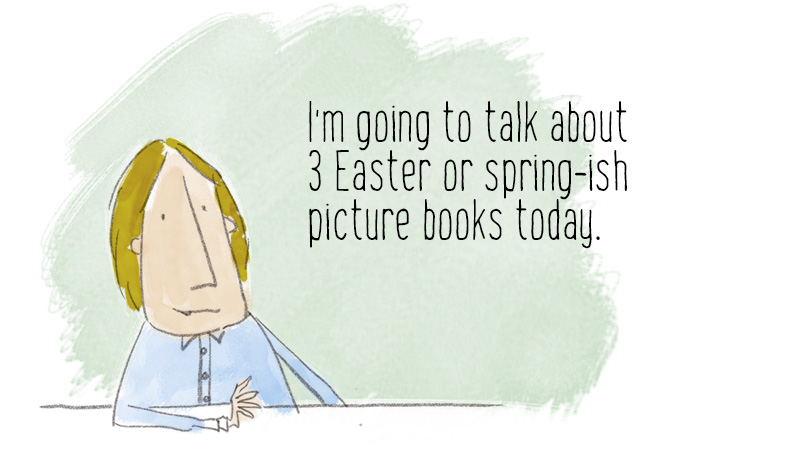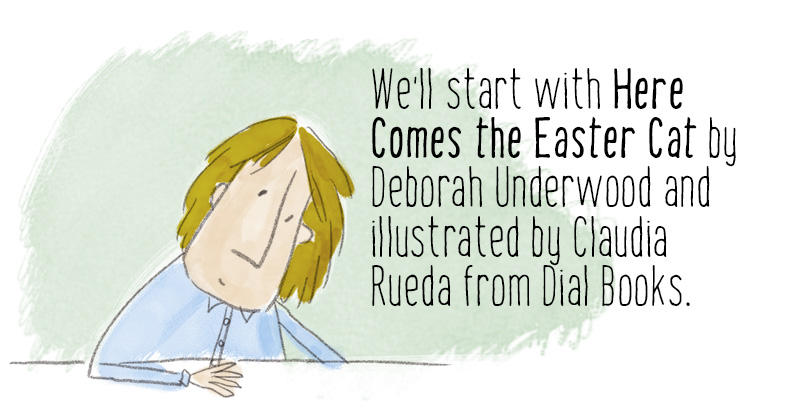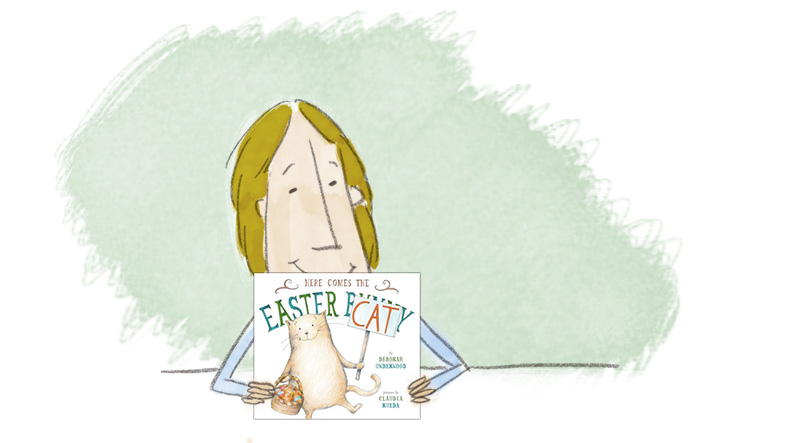 Cat just wants to be loved.  And he is kind of a…um…control freak. When he realizes how loved the Easter Bunny is he is a little put off or jealous. With his snappish back and forth with the reader (using signs, because, really, cats don't talk) he takes us up on the offered suggestion to be the Easter CAT. He has no idea how much work is involved but inspired by the Easter Bunny himself, he finds a unique and generous way to go about helping. This is a fun and funny read-aloud with a range of emotions. The illustrations are properly sparse with an endearing protagonist, allowing the interaction between the reader and Cat to take center stage.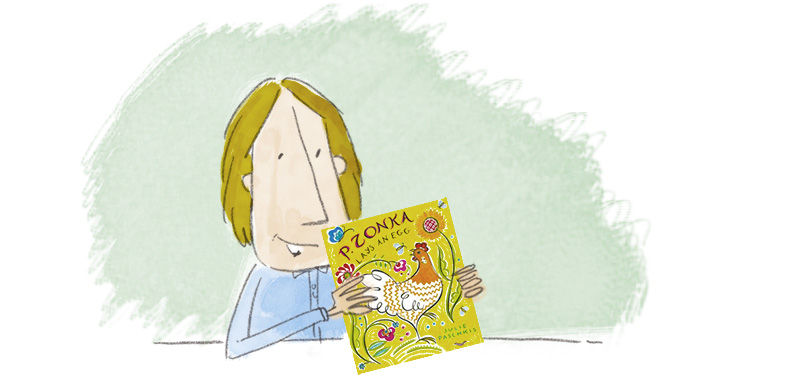 This a is a gloriously illustrated story about a chicken who doesn't lay eggs so much as spend her time observing the beauty around her. She lives among other chickens and a rooster that encourage (goad?) her into trying to lay an egg. When she tries and does, the brood are amazed. Her egg has all the colors that make up her world. A note at  the end of the book tells us a pysanka is a Ukrainian painted egg with colors and patterns made from beeswax and dye. Paschkis' illustrations consist of the flowing and decorative brush strokes we have loved in her work. The colors are bright and sing of spring. The bugs and the worms and the plants all are discoverable on rereads. Or as I like to do, just leaf through the pages randomly, marveling at the beautiful art. This is a fun story and a beautiful book.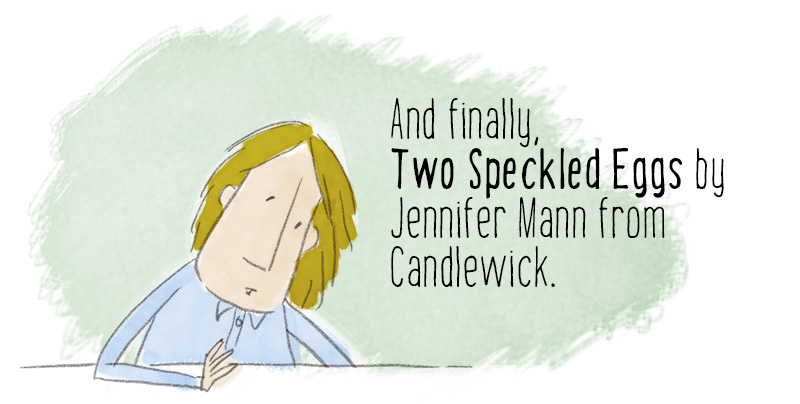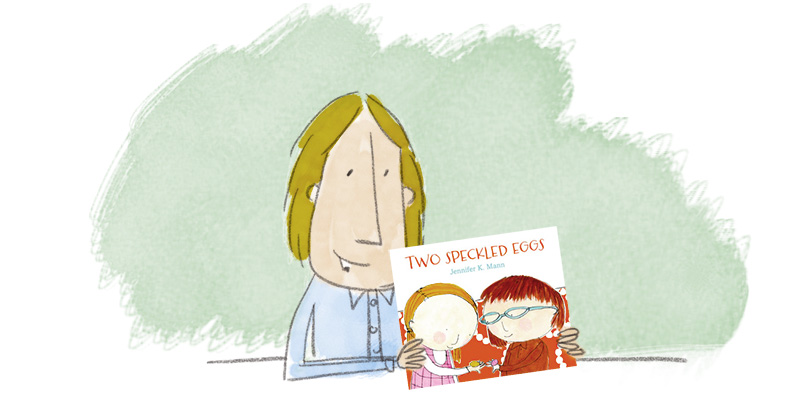 This book doesn't actually come out till April 22nd but it This book is available NOW! and is a must read, must purchase book. It is a sweet story of unexpected friendship. When Ginger has to invite EVERY one to her birthday party, this also includes Lyla, who is different than the other girls. What Ginger expects from the others at her party and what actually happens are not quite the same thing. With the lightest touch it deals with a type of bullying that is not always apparent; the bullying of exclusion. Though not necessarily intentional, it happens, and especially in social situations. What Ginger discovers in Lyla's modest birthday gift will touch you and make you smile. The illustrations are a lovely textured line and watercolor and digitally stripped in textures. Mann's characters are engaging and endearing and full of personality. There is much to look at in each spread, despite the seemingly simple illustrations. This is a gorgeous book and a story that makes you feel good in a number of ways.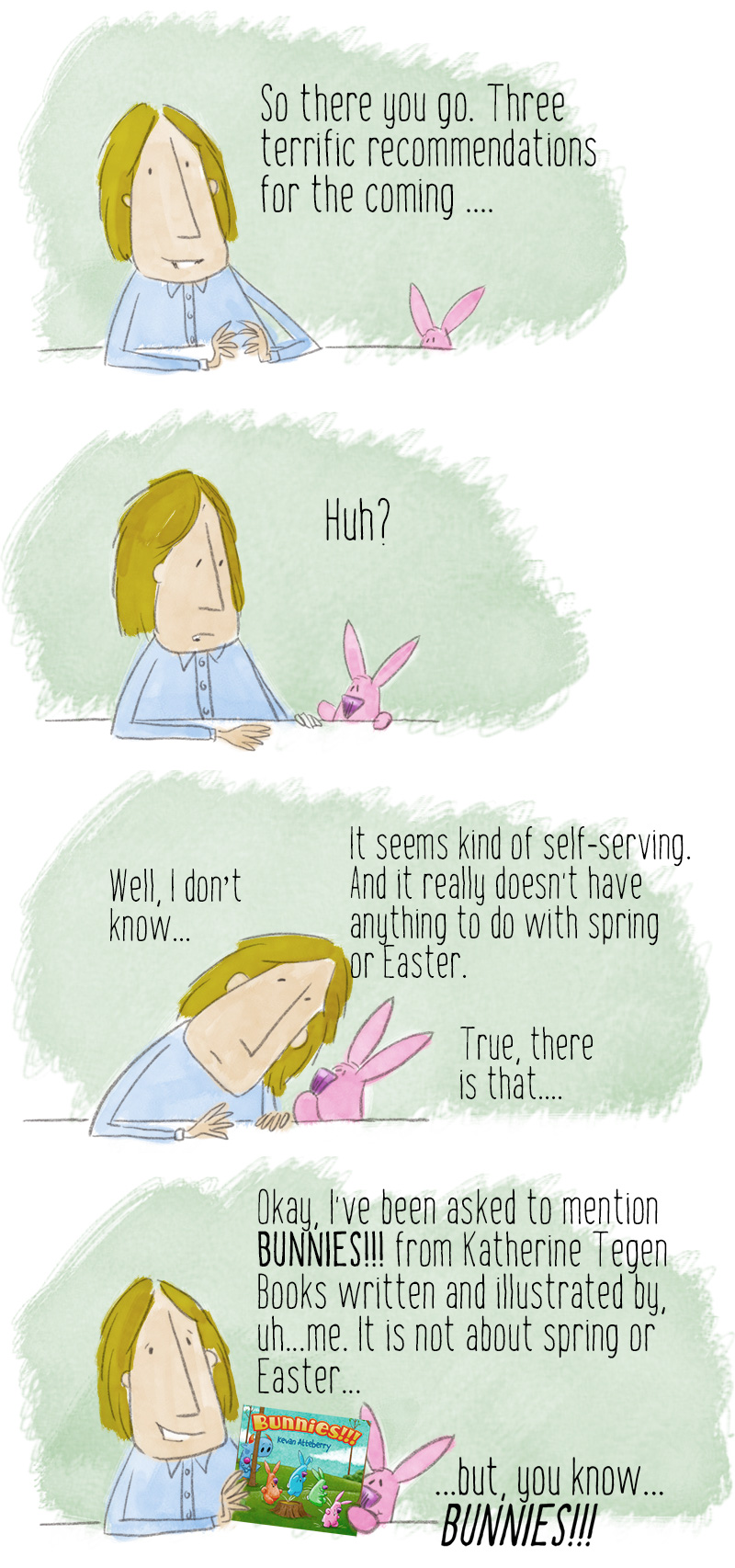 kevan atteberry