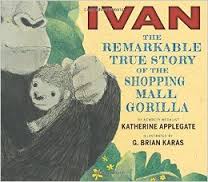 I've been reading and thinking about non fiction picture books a lot lately. One reason is that there seems to be quite an abundance of them. Which, I think is a good thing.
But, getting a non-fiction story to work has added hurdles. Its subject matter is usually known to the reader. The author doesn't have the luxury of creating a surprise ending, or an unexpected plot twist. The illustrator is challenged to draw their own interpretation of a 'real' person, thing, or event. And there will be experts on any nf subject that you write or illustrate that will be watching you, watching you.
I've been so excited to see the way pb teams are injecting creativity and interest to solve these challenges. One book that really wowed me is IVAN, THE REMARKABLE TRUE STORY OF THE SHOPPING MALL GORILLA. Written by Katherine Applegate, beautifully illustrated by G. Brian Karas and published by Clarion.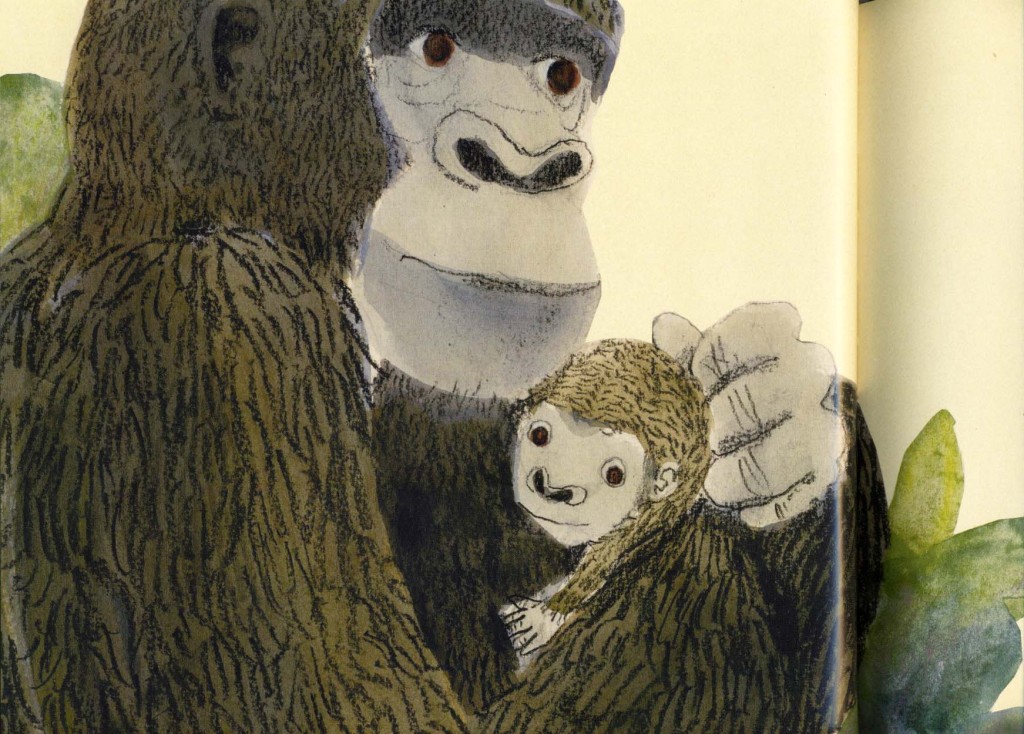 The grabber— the first spread, a closeup of a gorilla holding a baby. The parent gorilla looks to the right. The darling baby looks straight at the reader. I'm engaged. And the copy on the right hand side,
"In leafy calm,
in gentle arms,
a gorilla's life began."
We immediately have the sense that these descriptive words are foreboding. A few pages later 'calm' is replaced by 'loud', 'gentle arms'  to 'cruel hands'  and we are given the verb, 'stole'.
"Poachers with loud guns
and cruel hands
stole the little gorilla and another baby."
Things will never be the same. And so Ivan's journey begins. He is taken to live among people and is treated like a human baby. Truly, the illustration that accompanies Ivan's companion baby gorilla, Burma, passing away, drew a tear.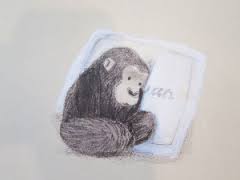 What I thought Katherine Applegate accomplished so successfully in this book was finding the voice to tell a captivating story without preaching pity. Instead, I felt I came to a real feeling of empathy and compassion just by her telling me the facts of Ivan's life.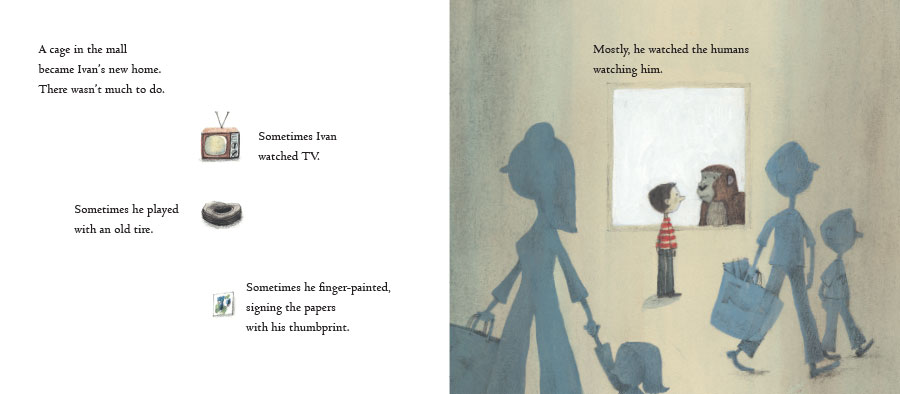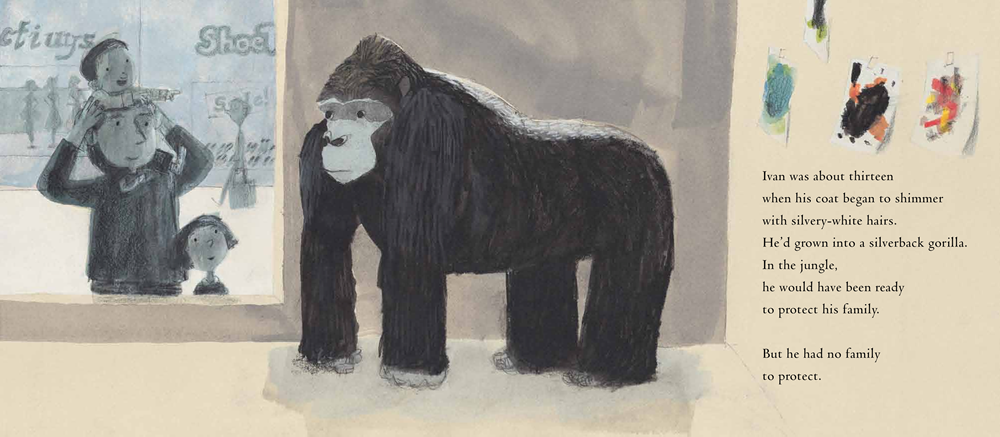 The back matter fills in all the holes with pictures and many more details of Ivan's life. There is even a very touching note from Ivan's main keeper at the end.
I found this book so successful because it is first and foremost, a beautifully told story about a gorilla who lived a very unusual life and is accompanied by expressive, but simple illustrations that show me how Ivan is feeling. Secondly, it happens to be a true story which makes it even more intriguing. And third, I am treated to answers to any questions that I might have had by reading the afterword of the book.
What a treat!