I wouldn't usually be drawn to a book about a Ballet Cat, because  1) ballet, and 2) cat. Not that there is anything wrong with ballet OR cats, they just don't really gun my scooter. Besides a title that did not reel me in, I was a little iffy on the cover which was yellow and with spot glitter.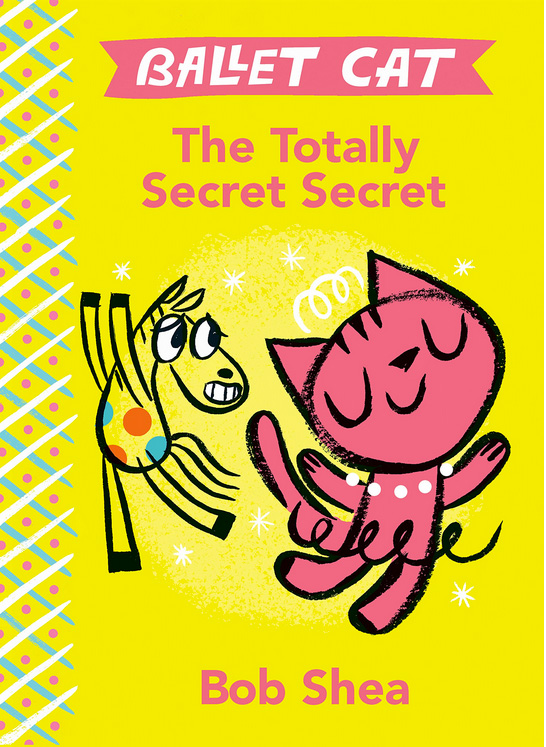 The art on the cover, however, pirouetted in a style that was unmistakably, Bob Shea. (Unmistakably also in that his name was right there on the cover, too.) I am a big fan of Bob Shea's, although a recent fan. When my book BUNNIES!!! was being shopped around a couple years ago there was word that that Bob had a book in the works about a monster and some bunnies, too. I was aghast, but fortunately they are two completely different books.
BALLET CAT, THE TOTALLY SECRET SECRET, like all of Bob's work is fast-paced and hilarious. It is the story of a pearl necklace wearing cat, Ballet Cat, and a pony, Sparkles the Pony. They are best of friends. Like lots of friendships, they can have elements to them that become a little one-sided. Especially if no one speaks up.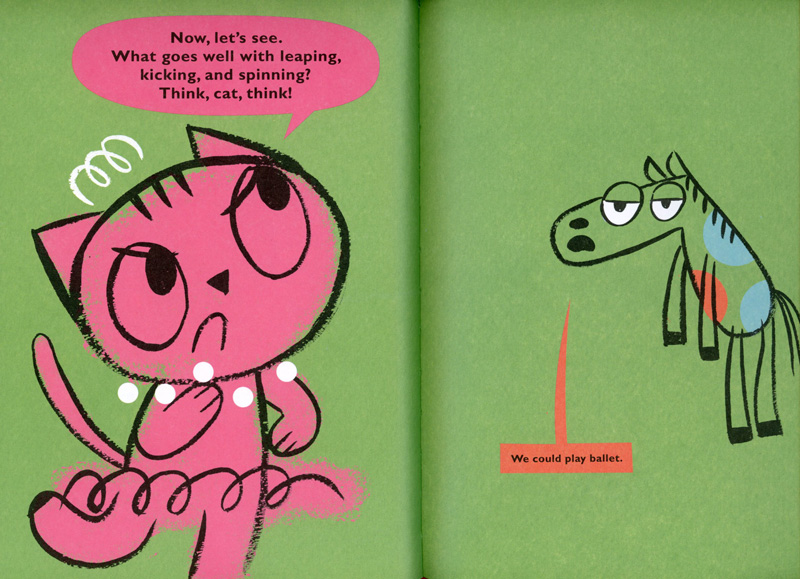 In this particular friendship Ballet Cat seems oblivious to the fact that sometimes, just maybe, Sparkles would like to play something other than ballet. Something like crafts, or checkers, or selling lemonade. But Ballet Cat points out that none of those things can be done while leaping and kicking and spinning. Sparkles concedes yet again to play ballet.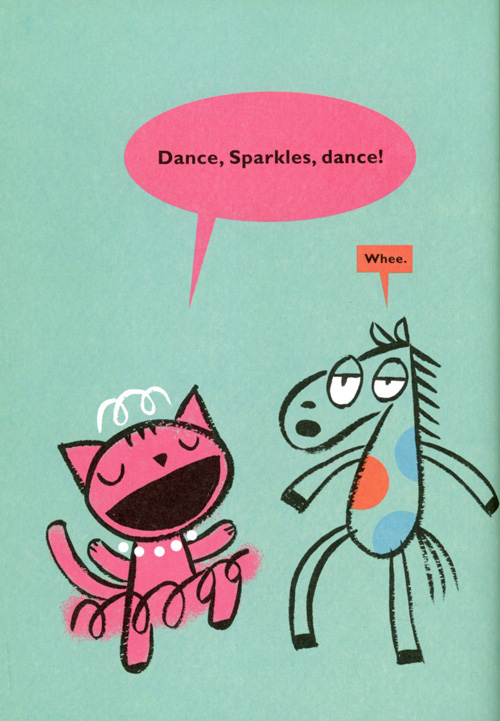 His less than enthusiastic engagement is noticed by Ballet Cat who asks if something is wrong. Sparkles has a 'secret secret' he is worried about. After making a paw-to-hoof promise that the secret will NOT affect their friendship, Sparkles tells Ballet Cat his 'secret secret.' It turns out Ballet Cat has a 'secret secret' too…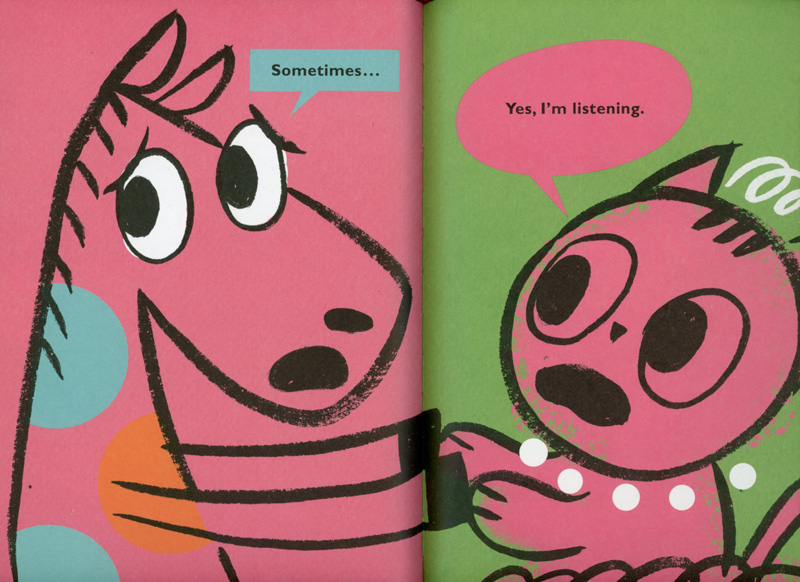 This is a fun story about being honest with friends and sharing. Short, sweet, and funny. And come on—Bob Shea's wonderful, simple (and I use that term loosely because this kind of simple only looks simple) characters and illustrations! Once you get past the mustard yellow cover, the book has a very limited but very appealing palette. I love this book for the writing, the illustrations, the design, and most of all the friendship between Ballet Cat and Sparkles the Pony.
kevan atteberry