Ever worked on a manuscript with a case of the blahs? I have, more times than I care to think about. But the next time I find myself mired in blandness, I have a strategy to try:
Role reversal.
Yep, the old switcheroo. Let's consider a few examples.
Lots of little girls believe unicorns are real, but how about a unicorn who believes little girls are real, as in Amy Krouse Rosenthal's Uni the Unicorn?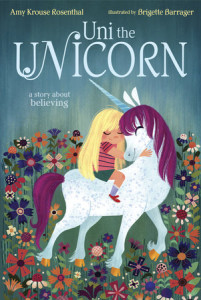 Plenty of boys bring home peculiar pets, but how about a bear who brings home a pet boy, á la Peter Brown's Children Make Terrible Pets?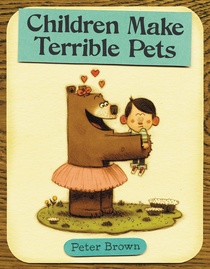 Most parents teach their kids how to dress and eat properly, but how about a child who teaches his dad these things, as in Bob Shea's Oh, Daddy?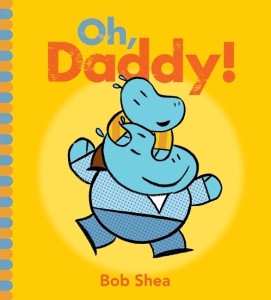 Sometimes we don't realize roles have been reversed until the "Ha!" ending, as in Julie Danneberg's First Day Jitters (when the nervous, foot-dragging protagonist turns out to be a teacher, not a student) or Carol Diggory Shields' Lucky Pennies and Hot Chocolate (when the playful, child-like narrator turns out to be the grandpa, not the grandson).
But sometimes we're in on the joke from the beginning, as with today's featured book.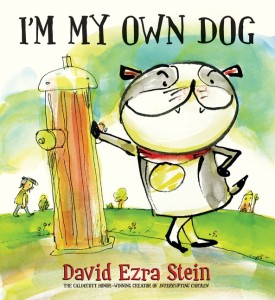 In David Ezra Stein's I'm My Own Dog, we meet a self-sufficient pooch quite capable of meeting his own needs, thank you very much. He fetches his own slippers, tosses himself a stick, and scratches his own back—well, except for that one difficult patch he can't quite reach.
Then, one day, a man scratches that unreachable spot, and the fun begins. When "the little guy" (i.e., the man) follows him home, our canine narrator teaches his new friend how to sit, walk on a leash, and play "the stick game."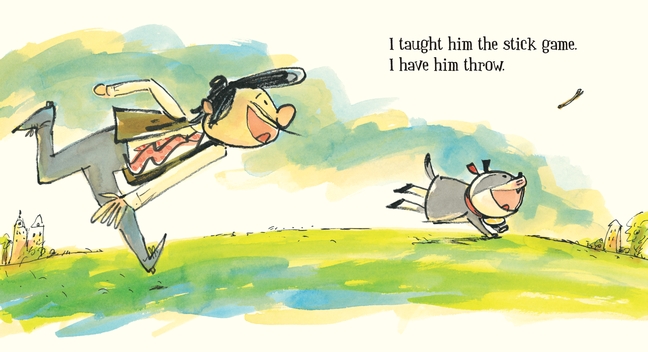 As with any pets, there are downsides. The guy is constantly "yapping," for example. And the poor dog always has to clean up after him (the illustration shows him lapping up a puddle of ice cream from the man's dripping cone).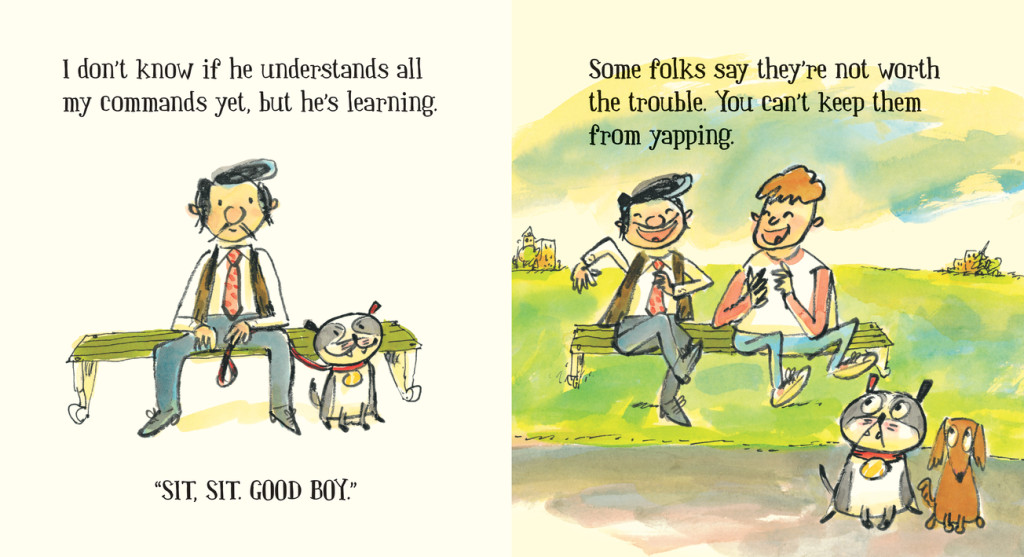 Yet despite the extra trouble, the pooch grows fond of his human, leading to a sweet ending.
It's not too hard to find books featuring human and canine friendship. But reversing the role of pet and master gives the story a fresh twist and lots of humor.
Got a favorite role reversal book of your own?
And, while I have you, let me put in a quick plug for the excellent SCBWI-Carolinas Conference coming up September 25-27 in Charlotte, NC. There's a fabulous line-up of faculty and programs (here's the brochure). I'll be leading the picture book intensive on Friday. Hope to see you there!