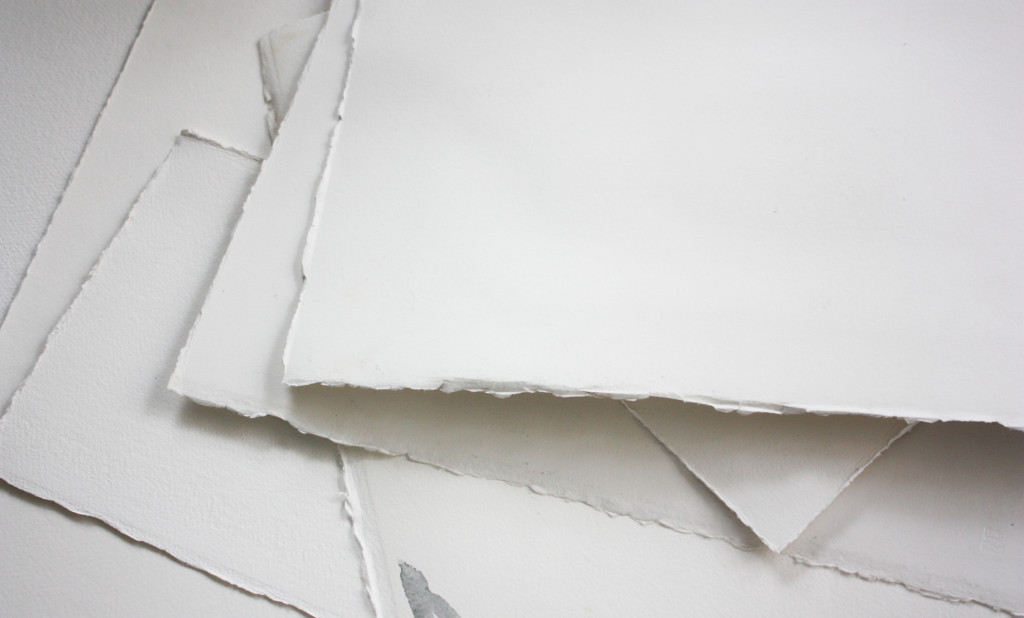 A few weeks ago my family came home to a very grumpy me.
Over the next several days my mood worsened. As I explained the magnitude of my  situation to my compassionate loved ones, I became aware that most people don't know the importance of something which is absolutely critical to an illustrator's vocation— paper.
My work came to a halt. My focus and attention was ultimately diverted. Because I could no longer find, or buy, MY PAPER!
I work primarily in watercolor on watercolor paper. I've been painting with watercolor for about… um… (chokes at this realization) 40+  years?
I am about to go to finished art on a book and went back to revisit some paintings that I had done a year or so ago. I have done my last few books on Arches Hot Press 300 lb watercolor paper. Hot press has a smooth surface and I wanted a little more texture for this picture book. Watercolor paper also comes in cold press which has a 'bumpier' surface (I have never been able to remember which was which until I told myself that I get goose"bumps" when I'm cold!). The surface and texture of the paper is referred to as the 'tooth'. The 300 lb paper is very thick and heavy. Using it allows me to skip a step in the preparation process that one must do if they use a lighter weight paper. For instance, if you are using 140 lb paper (a lighter weight than 300 lb) you will need to 'stretch' your paper in order to keep it from buckling when wet washes are applied. This means wetting the paper (usually a soak in the tub) and then taping or stapling it to a board.
Here is an example of a watercolor wash on hot press watercolor paper…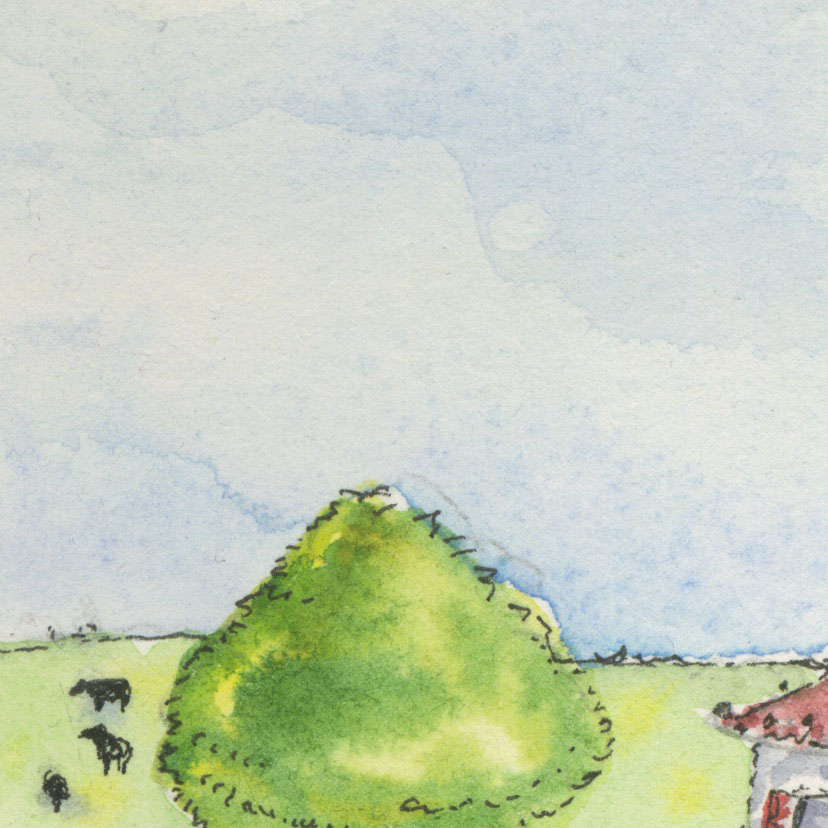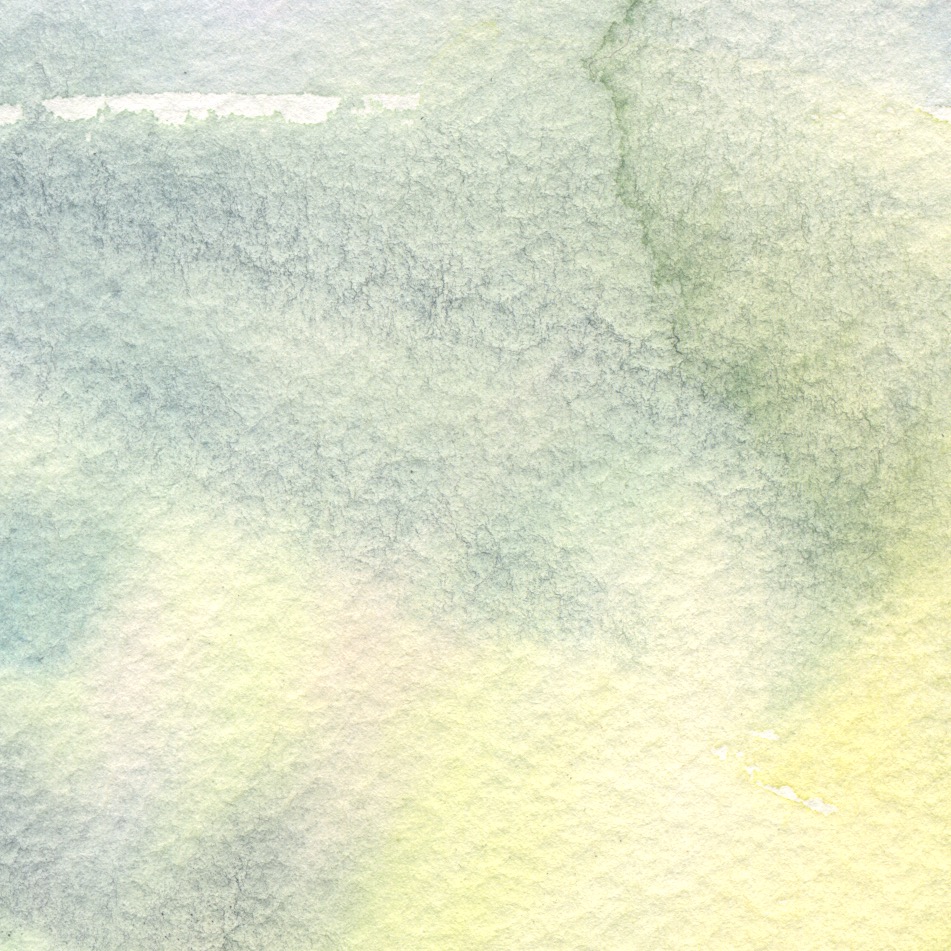 And here above, notice the texture of a cold press wash…
So, when I compared my older paintings on Arches 300 lb paper to the hot press Arches that I had been using, the older paper had a slight bump/tooth to it. I decided that this paper must be the Arches 300 lb cold press paper. So I ordered some (at about $16/ a sheet) and it was waaaayyyy too bumpy!
I gathered up my paper pieces and drove to the art store. The nice manager helped me touch paper for about an hour. And what did we discover? That we don't know why my old Arches paper isn't like the new Arches cold press paper.
And why was this such devastating news? Because all those terms I described above have great impact on the outcome of the painting. Different papers grab the paint differently. And once you pick a paper, it's pretty important to use the same one the whole way through the book. Look closely at the illustrations in a book if they are done with watercolor and you will be able to see the different textures of the 'tooth'. So the loss of my paper has me absolutely frozen at a standstill.
I sought the advice of an expert— fellow Picture Book Builder illustrator, Eliza Wheeler. We emailed back and forth a little and Eliza said that she had just gone through a similar paper search (assumingly a bit perilous as well). She sent me some samples with notes on them for comparison and advice. From the samples Eliza sent I learned that the Arches cold press 140 lb paper was the perfect texture that I was looking for, but it was very different than their 300 lb. cold press.  And I still wanted the heavier paper so I could avoid stretching it.
This will be my fourth outing to the art store. Upon my entrance, I now notice the salespeople hiding behind counters and diving into the store room. I will walk to the back and touch the papers for another hour or so. I'm just that crazy artist lady who is unable to meet her deadline because her beloved paper has been discontinued. I've emailed Arches and I'm certain they'll feel very badly about their oversight and resume production immediately, perhaps even naming it after me?
Eliza and I would love to hear any thoughts, suggestions, or empathetic sagas in the comments below?
Thanks for listening… now off to the store.