Maybe it's because my own kids had glow-in-the-dark space stickers (that, honestly, I think impressed me more than them).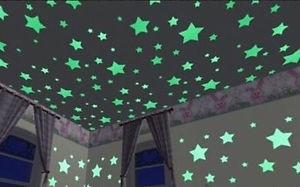 Maybe it's because I like penguins. (Who doesn't?)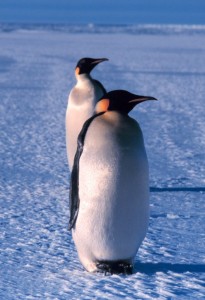 Wait. I think the real reason I'm loving Ella and Penguin Stick Together, by debut author Megan Maynor (with darling illustrations by Rosaline Bonnet), is because it taps into a mostly-universal childhood phobia:  fear of the dark.
From the title page:  Ella and Penguin want to see her new stickers glow in the dark, but neither of them wants to go into a dark place.
Can't say I blame them. I remember, as a kid, being terrified of our basement. It wasn't creepy or old. But one narrow side of it, the unfinished "utilities" side, spooked me big-time. If I had to go down there at night, you wouldn't believe how fast I could fly out of there after pulling the string that plunged the room back into cave mode. Tripping up the steps and skinning a shin? Not a problem! At least nothing had gotten me. (Okay, yes. Looking back, perhaps I watched one too many late-night episodes of Creature Feature. Anyway….)
Maynor had me from the get go. She plops a reader right down into a totally believable friendship dynamic. Ella has stickers to show Penguin. Yay! Penguin's so excited! Until Ella reveals that these aren't just any old stickers. These are glow-in-the-dark stickers! Penguin's initial enthusiasm immediately melts away. "The dark is so … dark."
Ever-supportive Ella suggests they try a few less-dark places to view the stickers. Those are so cute and, again, child-centric and realistic. But I won't give them away here.
Eventually, the friends realize they'll have to conquer their fear of the dark in order to truly enjoy the stickers. They do that in just-right increments. First decision? They'll step into the closet, but they'll only close the door partway. I really didn't get that Ella was also afraid of the dark until Maynor used this line:  Ella baby-stepped into the closet.
Don't you love that? So much emotion revealed in that one little sentence.
Things aren't resolved quickly. What follows is, in my opinion, the perfect number of fits and starts and reassurances – and even a run in with something scary – before, at last, the brave friends are totally in the dark, facing their fear together. Only then can they appreciate the wonder of the stickers – well, if Penguin will open his eyes.
The ending? That's perfection, too. But I'm not giving it away. You'll have to run out and get your hands on this one.
You can read interviews with Megan Maynor here and here.
Happy reading!
Jill
P.S.  My last post introduced my newest book, Teeny Tiny Toady and interviewed its illustrator, Keika Yamaguchi. Winner of a free copy in my giveaway was Kathy Doherty. Yay, Kathy! Thanks to everybody who entered.