Hip, hip, hooray! Beverly Cleary's 100th birthday is today — April 12, 2016!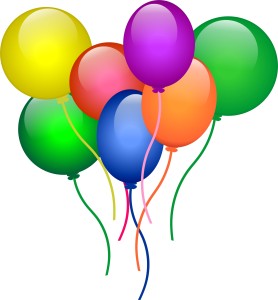 Well-known author of the timeless chapter books about Ramona, Beezus, Henry, and a brave motorcycle-riding mouse named Ralph, Beverly Cleary is also a picture book author. That's right, among her many writing credits she's written six charming picture books (below.)
So today I'd like to celebrate this legendary author!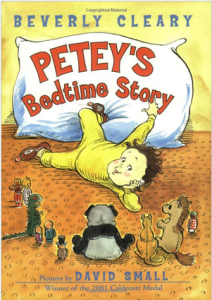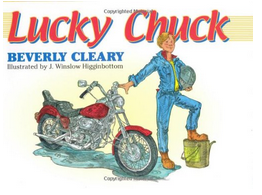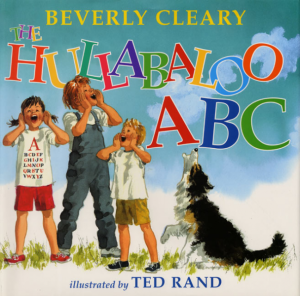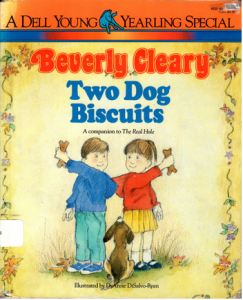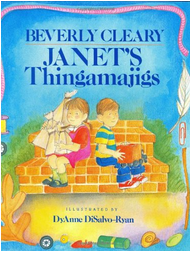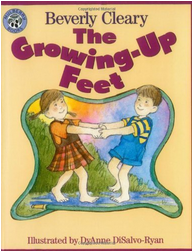 I must confess I've been a Beverly Cleary fan for as long as I can remember. In grade school I adored RAMONA THE PEST, HENRY HUGGINS, and RIBSY, but my favorite books of hers were RUNAWAY RALPH and THE MOUSE AND THE MOTORCYCLE.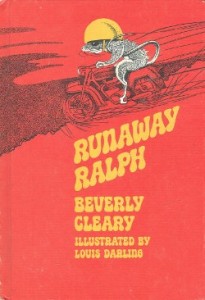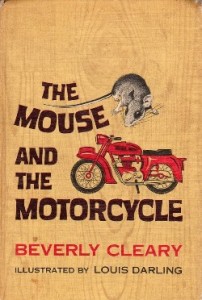 So when my fourth grade teacher, Mrs. Ober, assigned everyone in our class to write a letter to his or her favorite author, I immediately knew who I would write to — Beverly Cleary. And to my amazement, she sent back a letter with a hand-written note and her autograph! She penned her message on a printed letter which contained her biography and a book list with the various awards her books had won. I was thrilled to receive Beverly Cleary's letter, and have treasured it for over 42 years!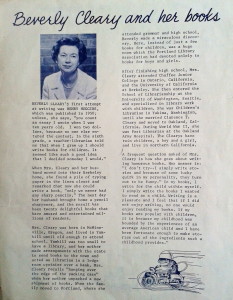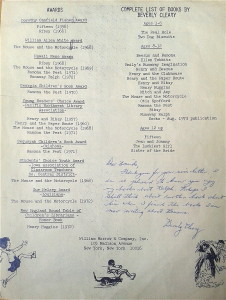 In my letter, I'd asked if Ms. Cleary planned to write any more books about Ralph. It's a bit challenging to read her cursive writing in the photo, so in case you're curious, here's her reply, "Thank you for your nice letter. I am so pleased to know you enjoy my books about Ralph. Perhaps I shall think about another book about him when I finish the book I am now writing about Ramona.  –Beverly Cleary" Now I'm not trying to take credit for the fact that she later wrote a third book about Ralph titled RALPH S. MOUSE, but it is a rather happy coincidence, don't you think?
After receiving this letter, I was so excited I decided to write to Louis Darling, the illustrator who created the whimsical drawings of my favorite mouse, Ralph. I didn't hear back for over a year, but then an envelope finally arrived from Lois Darling, Louis' wife.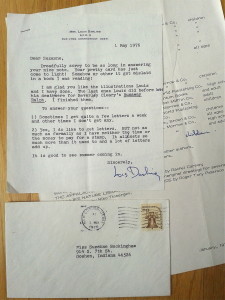 In her note, Lois apologized for the delay and explained that her husband had died while working on RUNAWAY RALPH, so she'd completed the drawings for that book. She also answered my question reagarding if she and her husband liked to get letters from readers. Here's her delightful reply, "Yes, I do like to get letters. BUT not as much as formally as I have neither the time or the money to pay for a stamp. It all costs so much more than it used to and a lot of letters add up." (Note: the stamp on her envelope cost $0.13 in 1976.)
Beverly Clearly's note (& Lois Darling's too) had a big impact on me in grade school. Their kind, thoughtful letters showed me that authors and illustrators are real people–people who care about their readers and about creating books that children want to read.
As the years continued, I developed a passion (some might call it an obsession) for picture books.  After I became a mom, I decided to pursue this interest and see if I could help create children's books. I wonder how many other authors Beverly Cleary has inspired!
So before I sign off, here are a few interesting facts about Beverly Cleary from the letter she sent me 42 years ago:
When Beverly Cleary was very young, she lived in a small town called Yamhill, Oregon. Yamhill didn't have a library, so her mother contacted the State Library and asked them to send a new box of books periodically. Beverly's mother shelved the books upstairs in the "town lodge" so people could go there to borrow books.
Beverly's first writing attempt was an essay she wrote for a contest when she was ten. Her essay won the contest and ten dollars. (No one else entered the contest!)
After graduating from college, Beverly became a Children's Librarian in Washington.
When Mrs. Cleary and her husband were moving into a house in Berkeley, California, she found a pile of typing paper in one of the closets. She told her husband that now she could write a book, if only she had some sharp pencils. The very next day her husband gave her a pencil sharpener!
HAPPY BIRTHDAY, Beverly Cleary!   I wish you a spectacularly, wonderful 100th celebration!