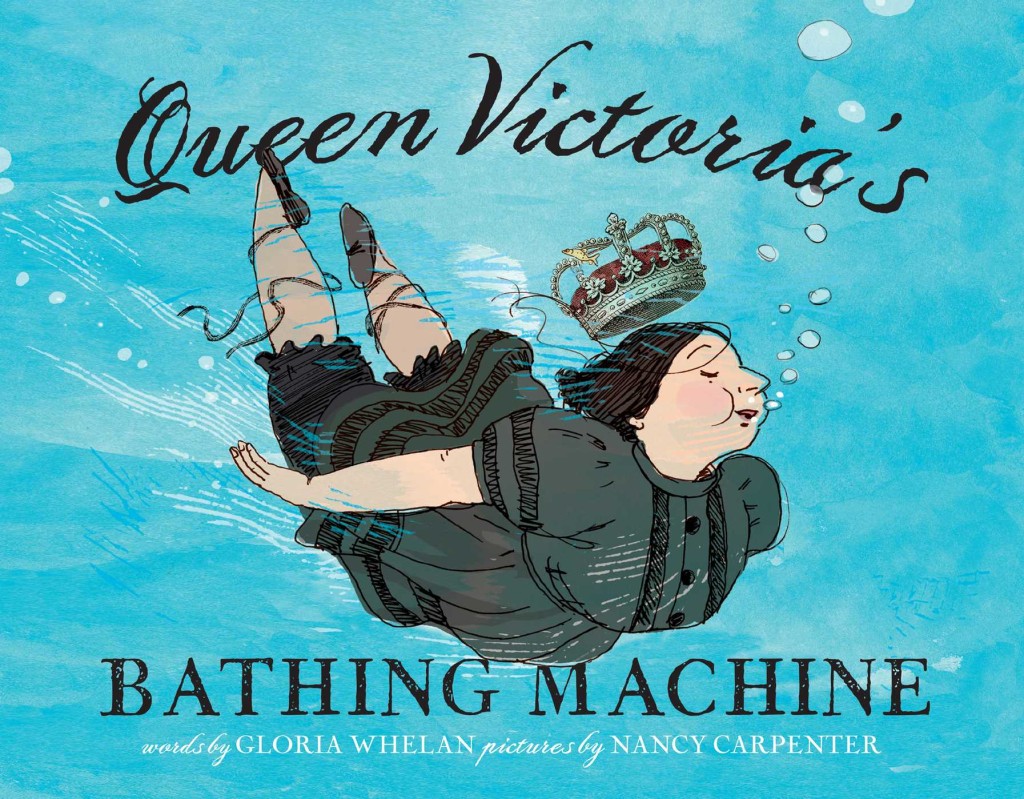 Queen Victoria's Bathing Machine written by Gloria Whelan (in hilarious rhyming text) and illustrated (fantastically) by Nancy Carpenter.
Look at this cover??? Absolutely LOVED it! So much so that I was almost afraid to open it and be disappointed.
And then, the end pages…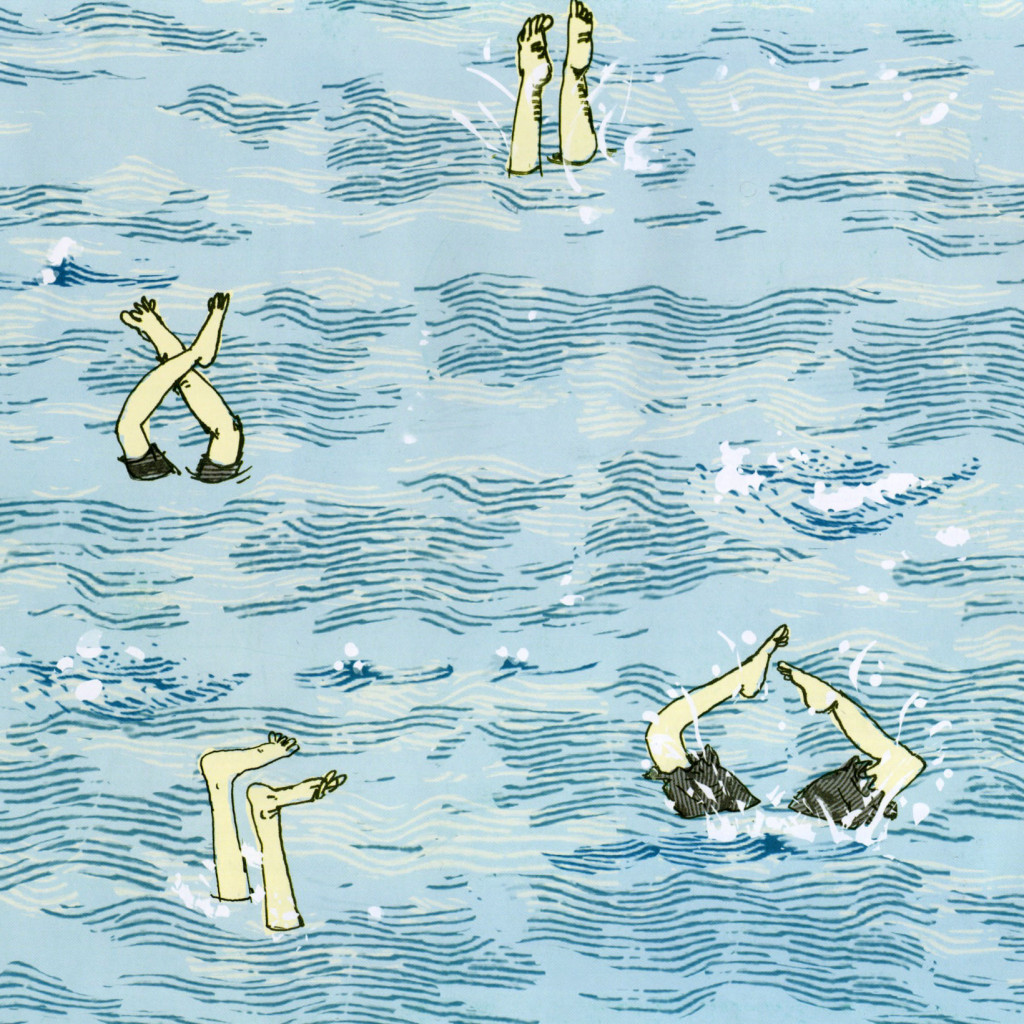 Nancy Carpenter's work in this book is phenomenal. Her style captures such movement, humor, and joyfulness with the perfect nostalgic feel. Throughout the book she injects such funny details that kids will eat up.
The first spread introduces us to Queen Victoria and her very large, very active, very loving family.
"Queen Victoria looked out at the sea.
It was blue, it was cool, it was nice as could be.
The day was so hot; the sun was so bright.
Her petticoats itched and her corset was tight.
She whispered a wish, it was only a whim.
"How grand it would be to go for a swim.""

And because of this beautifully rhyming "wish" her beloved Prince Albert ponders, designs, invents, a fantastic bathing machine that can wheel down the beach right into the water "while keeping the populace from glimpsing your knees" and Victoria can change out of her petticoats and submerge into the water without being viewed. The rhymes are spot on with lol humor and unexpected and fun word choices.
This story not only introduces us to a unique invention, it shows and tells us a great deal about the time period of the mid 1800's, teaches us about English culture, and reveals a beautiful love story.
This spread is hilarious, and the text tells us a lot about another culture;
""But Albert, the English, you know how they shoot
partridge and pheasants, mergansers and coot.
Whatever is up in the air they bring down
and roast it and toast it to a crispy brown,
to have for their breakfast, to have with their tea.
"I'm sure you don't wish that to happen to me.""

Needless to say, I was never let down from the cover through the fascinating Author's note at the back. We are treated to a photograph of the real bathing machine and given a list for further reading. When a non fiction book can teach us so much, while making us laugh, it's a winner in my 'book'!
In researching the book a little further, I found this neat YouTube (short and sweet) BBC piece about the bathing machine:
https://www.youtube.com/watch?v=yQ1KnTJTUts

Also— the winners of my Yaks, Yak, Animal Word Pairs book giveaway are: Claire Noland and Lynne Marie!!
Please go to my website (JBReinhardt.com) and email me your name and address and if/how you would like your book inscribed.