Mother Bruce, by Ryan T. Higgins, is not just another 'are you my mother' books. It is an hilarious story, wonderfully illustrated and with a lovely twist.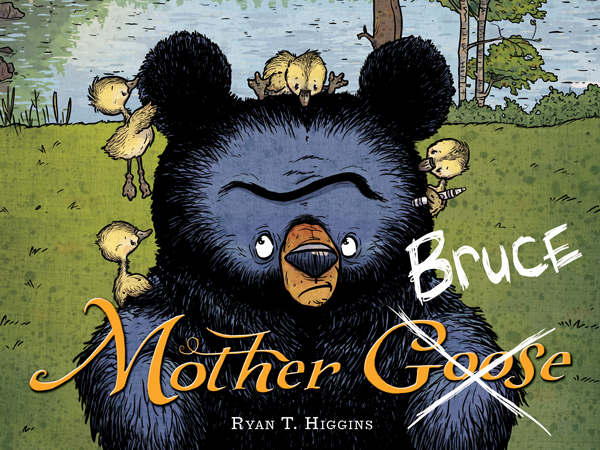 Bruce is a grumpy bear who has a passion and an appetite for eggs. He searches recipes on the internet to find new ways to prepare them.  When he comes across a recipe for hard-boiled goose eggs drizzled with a honey salmon sauce, he goes out to get the ingredients. But before he can cook the eggs (his stove was out of wood) the eggs hatch and immediately imprint on Bruce.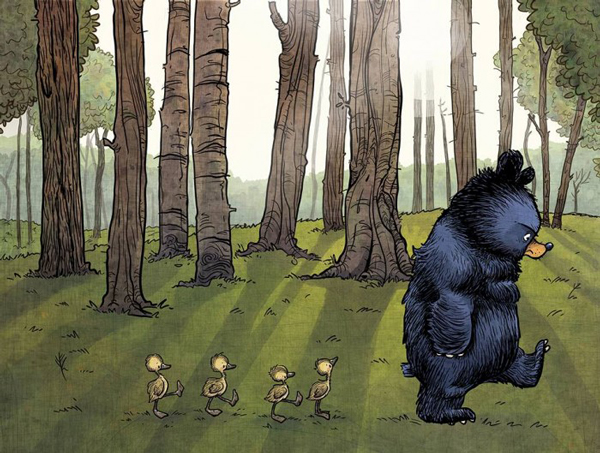 He tries to return the goslings to their mother but she has flown south for the winter. Bruce tries everything to rid himself of the young geese to no avail. In the process we watch Bruce slip unwillingly into his role as "Mama." This doesn't mean he forgoes his grumpiness, it just becomes more focused.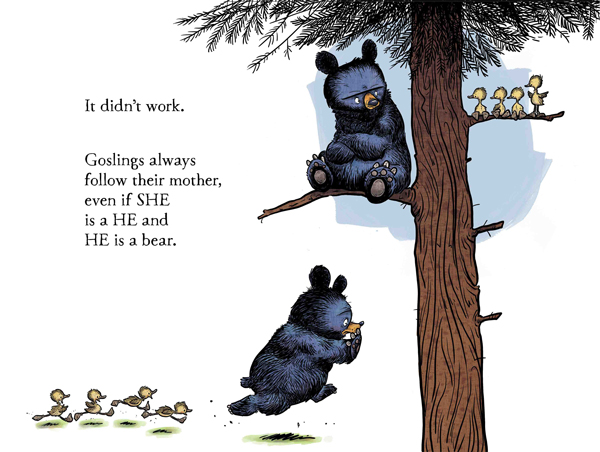 The Gosling grow into geese and the following fall Bruce notices flocks of geese flying south. He tries to teach, convince, assist 'his' geese to migrate with their brethren, again to no avail. The solution Bruce comes up with is brilliant.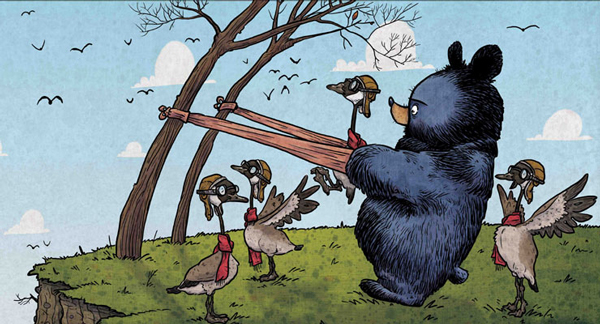 The artwork is beautiful. Ink and wash and digital texturing (I don't know that this is the actual technique, I'm just hazarding a guess) gives it an almost retro feel. Bruce is adequately grumpy and lovable at the same time. And look at those goslings! don't you want two or three running around your studio or study?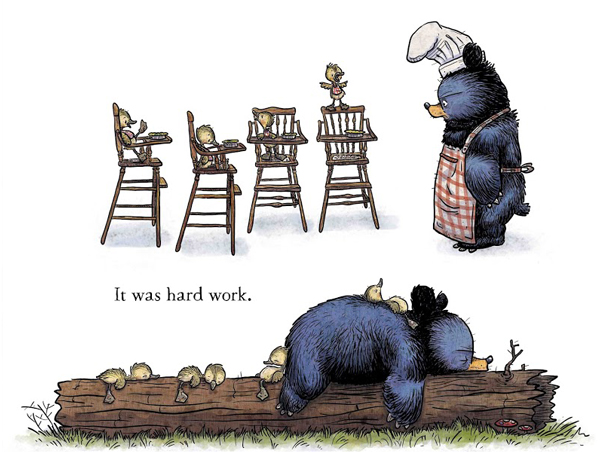 This is a story of reluctant responsibility and succumbing to the cards you have been dealt—in the best of ways. I love Bruce and I hope we have more books about him in the future.