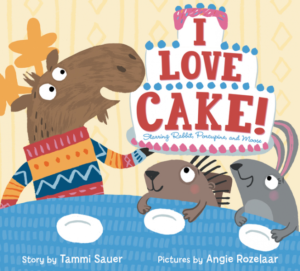 This week has been delicious! Not only did I LOVE CAKE! Starring Rabbit, Porcupine, and Moose, my book with Angie Rozelaar debut, but I got to celebrate the occasion with my editor, Jill Davis, and the other fine people at HarperCollins. Naturally, we had CAKE!
The entrance: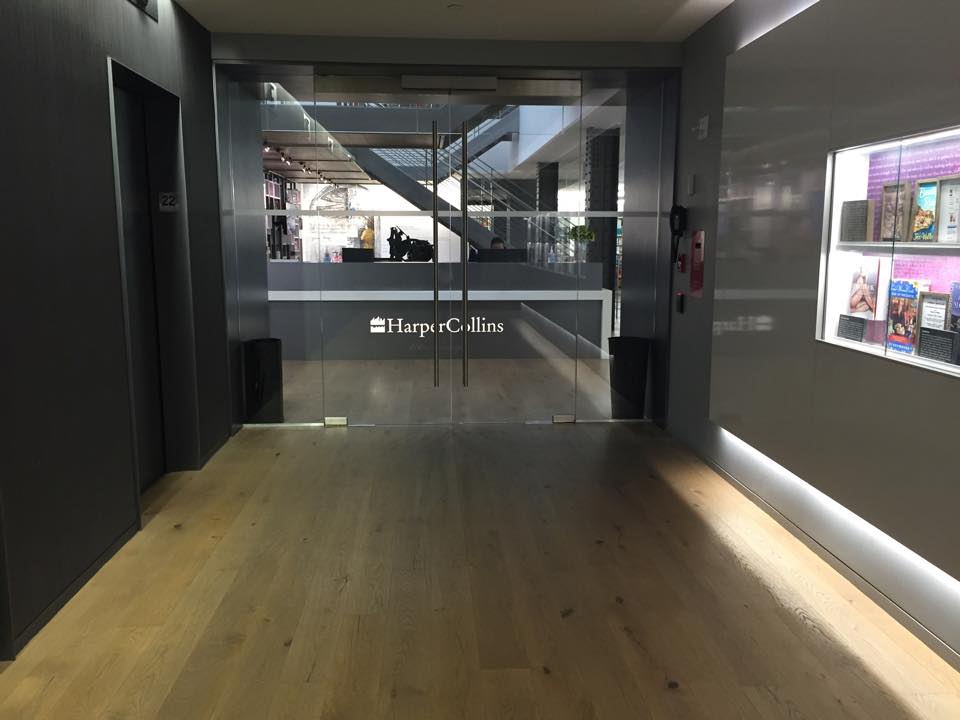 The scene: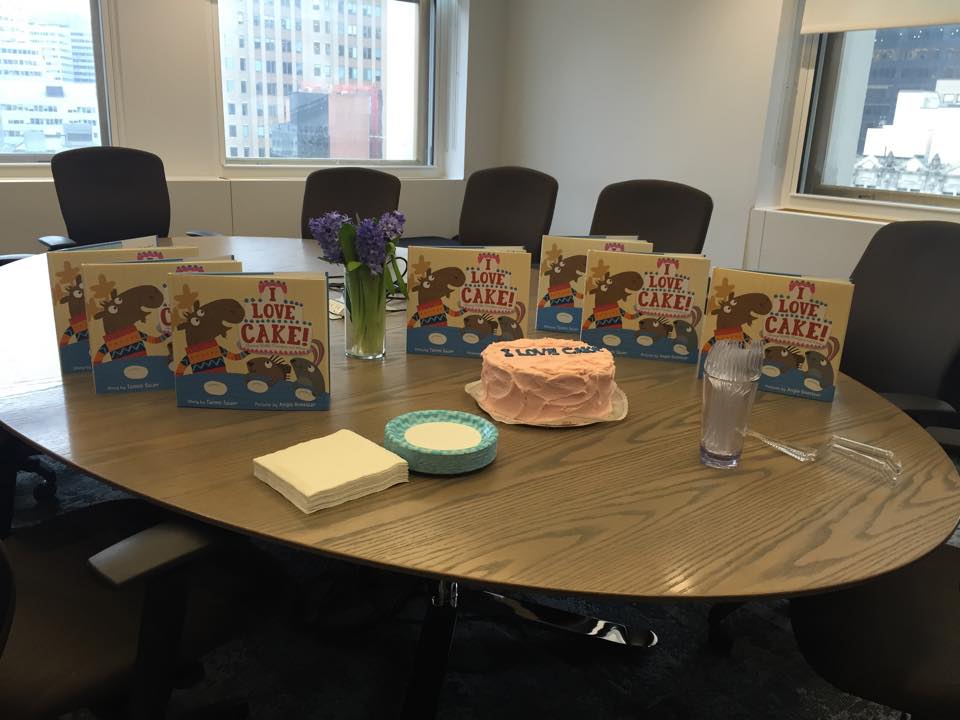 The editor, the author and the book: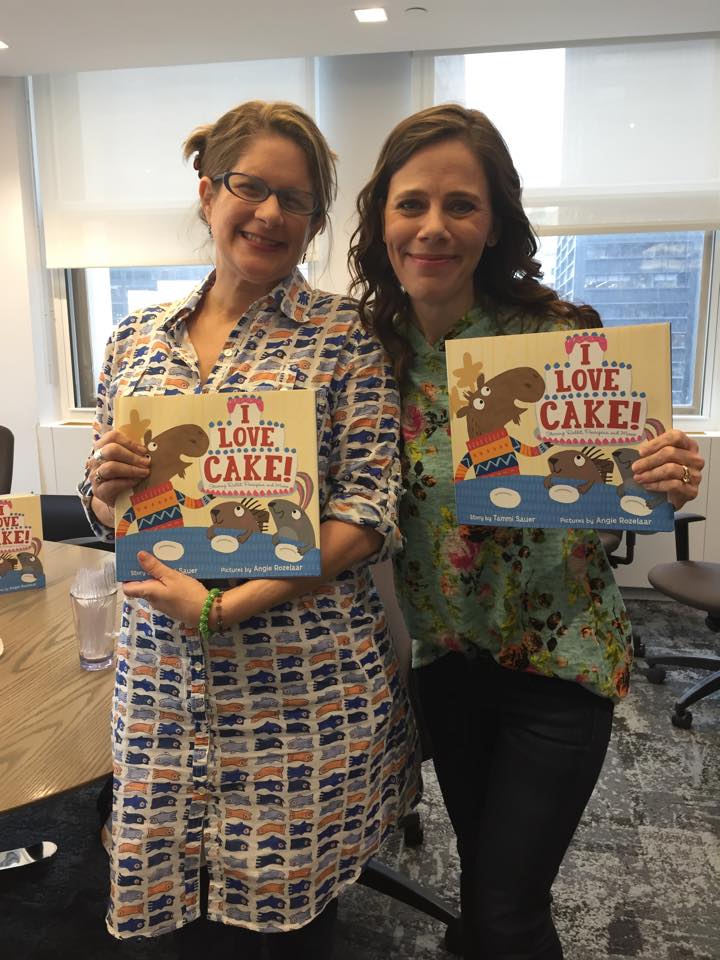 The attack: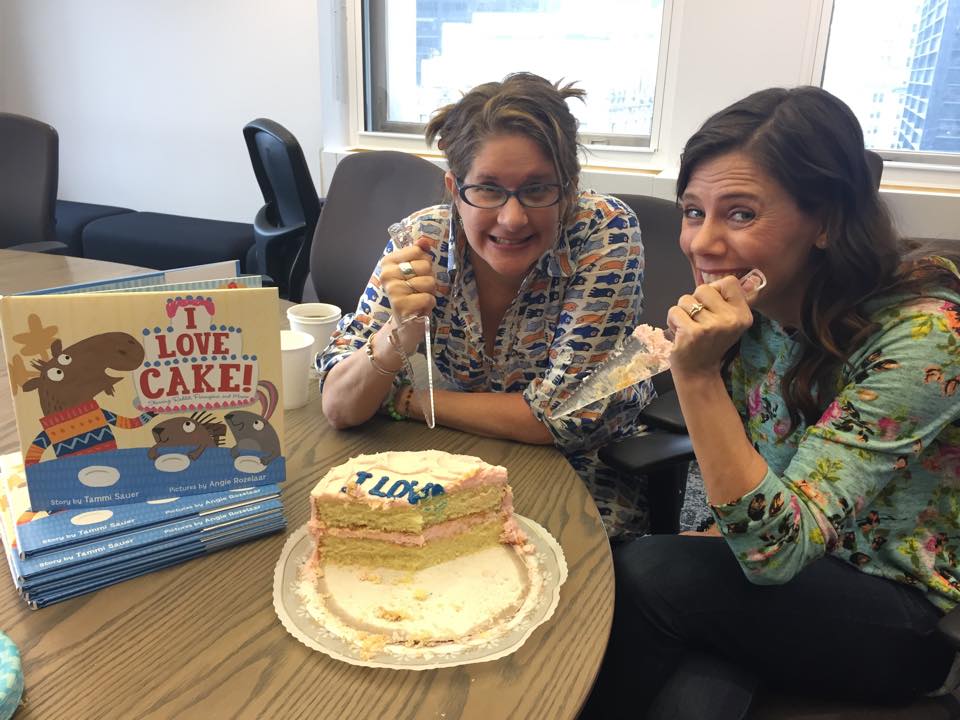 The first signing of the book: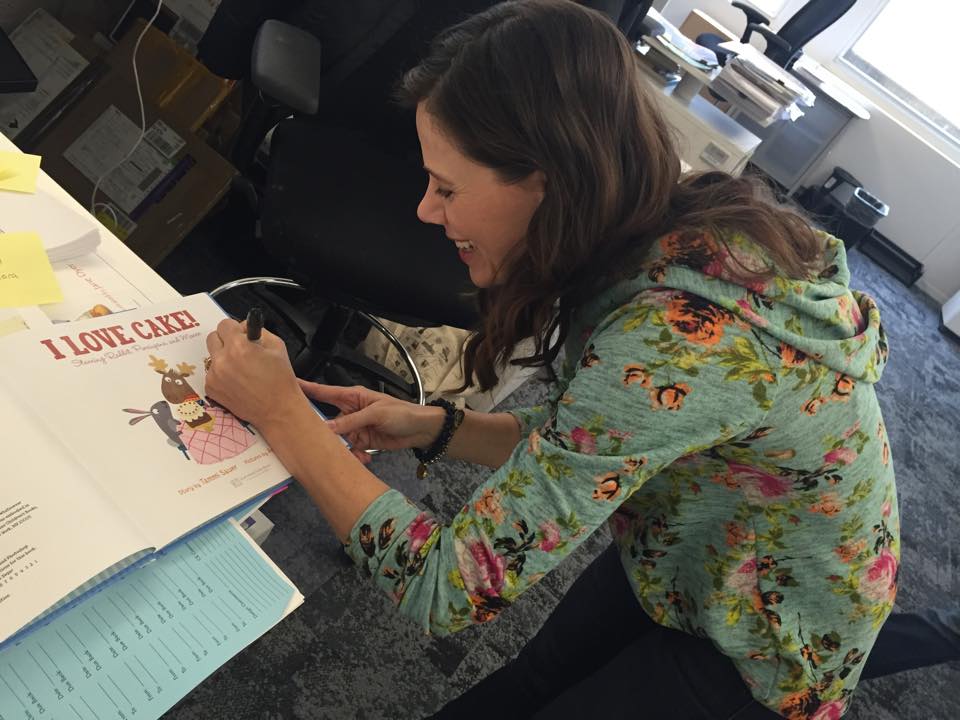 The editor in her element: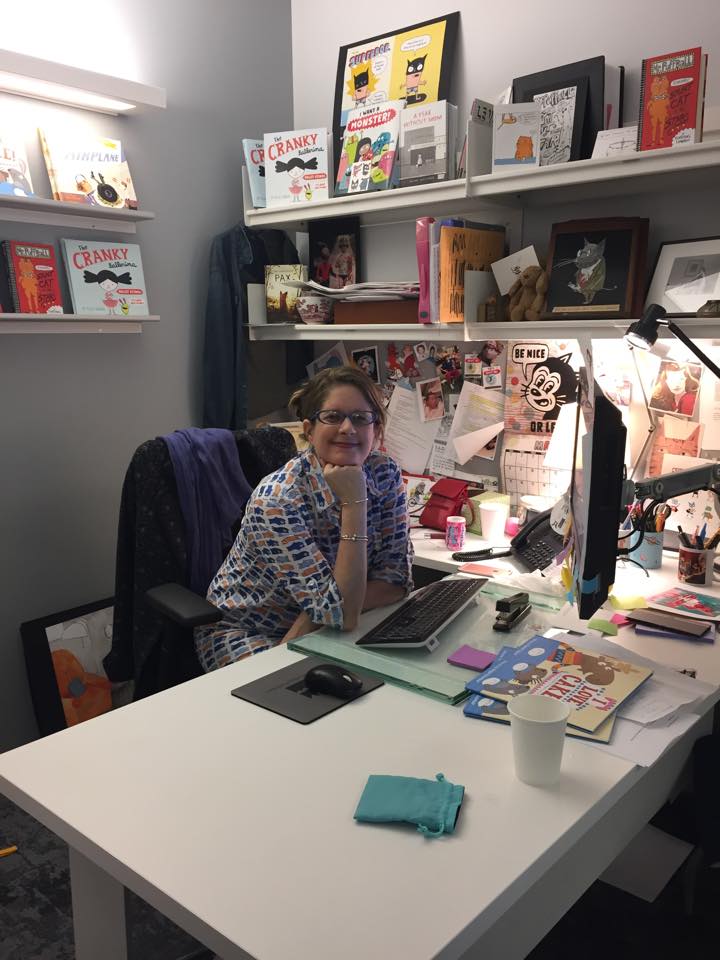 The first sighting on a shelf: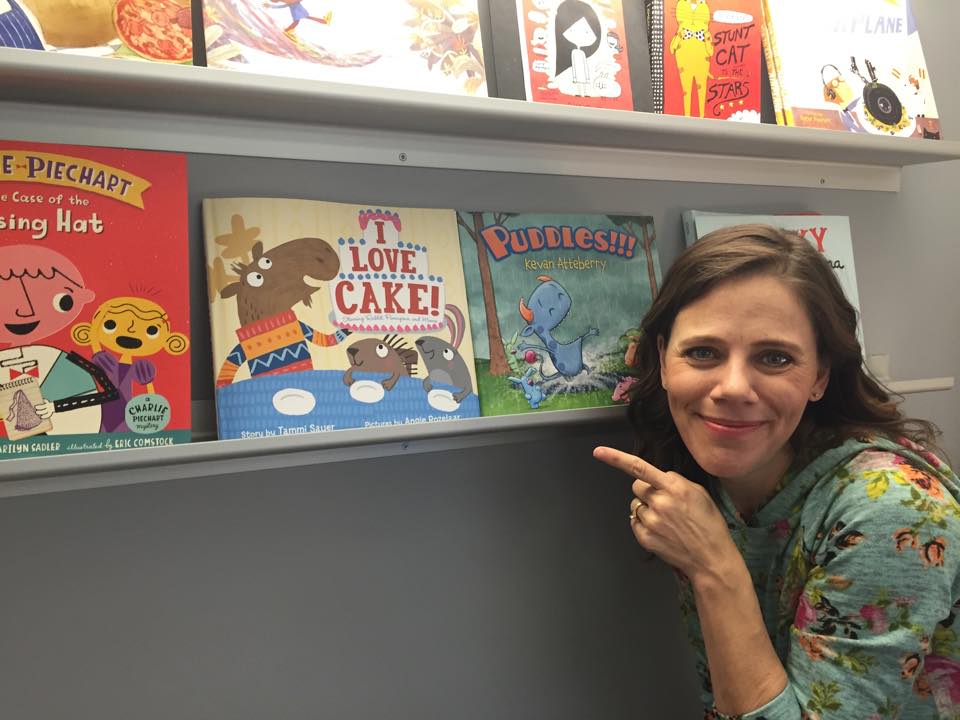 The trailer:
(The oh-so-yummy trailer was created by my friend and hero, Janee Trasler.)
The inspiration:
I LOVE CAKE! Starring Rabbit, Porcupine, and Moose was inspired during a spell of procrastination. On October 22, 2013, instead of plowing through revision #17224 of my latest work-in-progress, I took a quick peek at Facebook. This led to an hour of scrolling through the scenes of people's amazing launch parties, their incredible vacations, their fancy meals, their adorable children, and their equally adorable pets.
Just when I was beginning to feel as if my life was lacking in 32 different departments, I came across a link to Jama Rattigan's most recent blog post at her delicious website Jama's Alphabet Soup.
On this particular day, Jama's post featured  the work of London-based artist/designer James Ward.
Click here to see what got my attention.
Well! When I saw that first image of that big bear in his big red underpants standing in those cake crumbs, my heart started thumping. I had to write that character's story. By the time I submitted the manuscript to my agent, I had turned that bear and his underpants into a moose who had two best friends and an affinity for fabulous sweaters.
So my writing tip for you today? PROCRASTINATE! Really. Don't do it every day or even every other day. But, once in a while, let your mind wander away from your work. Take a little break. You never know where it will lead you.
THE REVIEWS:
"A lesson in sharing that goes down as easily as, well, cake." –Kirkus
"…laugh-out-loud…"—PW
"Readers will ask for seconds of this fun title. Super for storytime or one-on-one sharing."–School Library Journal
THE GIVEAWAY:
To celebrate the release of I Love Cake!: Starring Rabbit, Porcupine, and Moose, I'm giving away a copy of this book to one lucky duck commenter. The winner will be revealed on June 3.
THE WINNER FROM LAST MONTH'S GIVEAWAY:
Laura Zarrin gets a signed copy of There's a Giraffe in My Soup by Ross Burach!