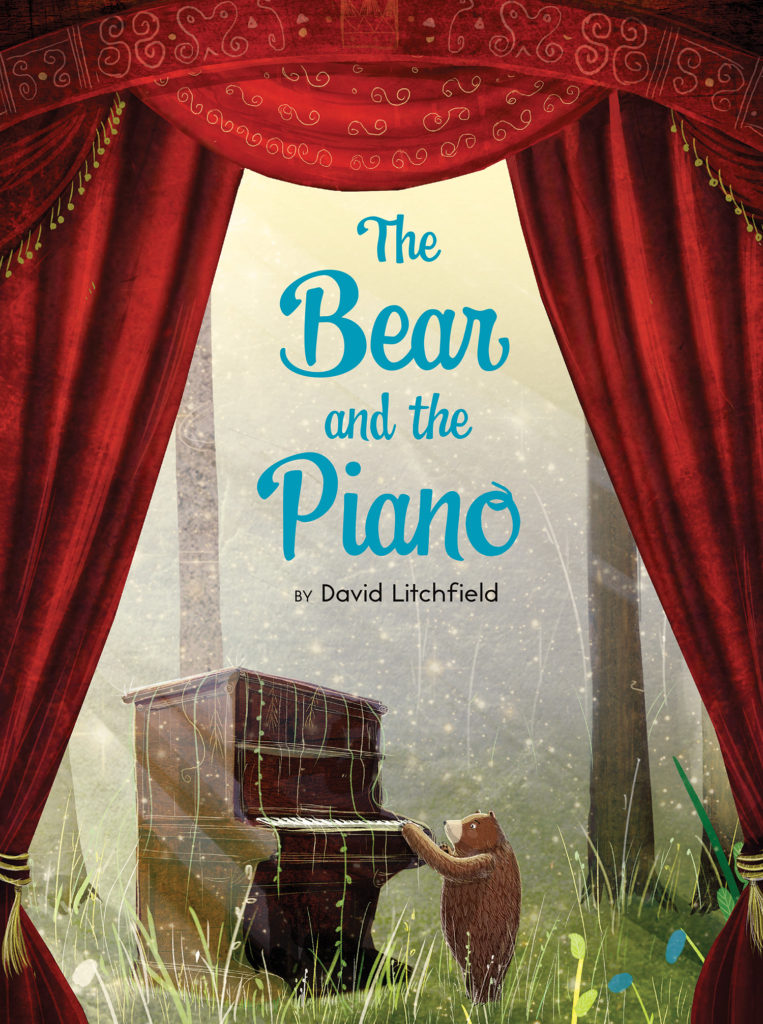 This book just looks magical.
The Bear and the Piano by David Litchfield looks and reads like a classic fairy tale and I find that really refreshing and appealing. I want to dive into David Litchfield's gorgeous, light emitting paintings. This beautiful book reminds me of many of the classic picture books of yore ( way back in the day when I was little).
A bear cub stumbles upon a piano in the forest. I love when a picture book does this! To me, it really appeals to that inner child in me when the author tells me something unbelievable and doesn't explain why. After all, the story is not, 'how the piano got into the woods'.
The bear practices and practices until  the music he plays sounds beautiful. The other bears love hearing him play and he becomes famous among his friends in the woods.
"But he longed to explore the world beyond the woods, to hear more wonderful music, and to play bigger and better than before."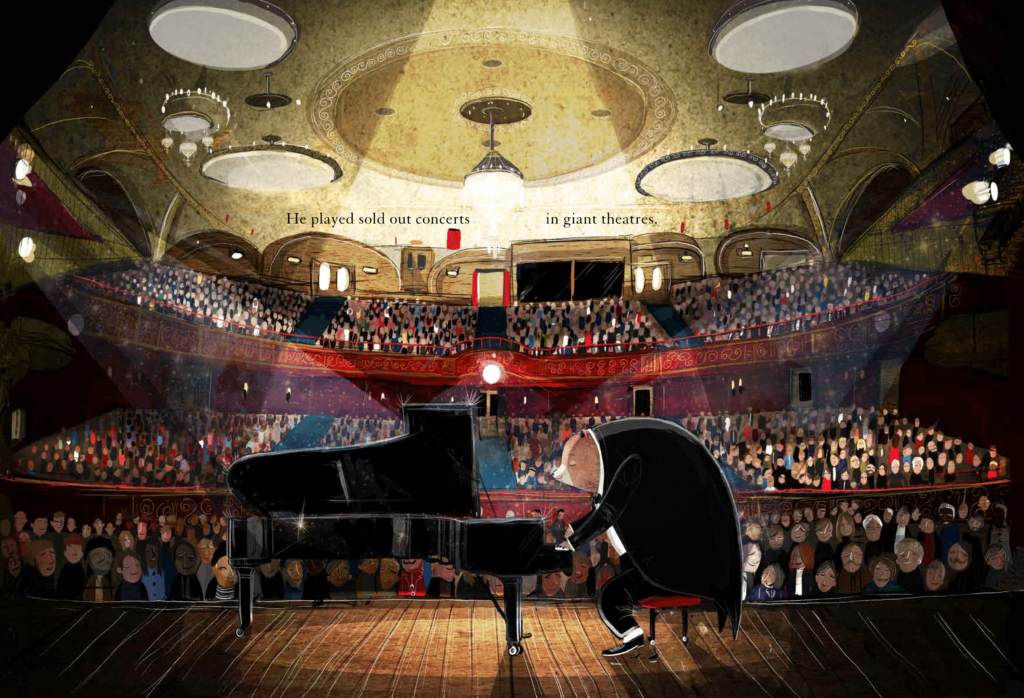 And so the bear goes off to the city and becomes very, very famous. But, again, this is not the story. The story is that despite his public fame and fortune, the bear misses something. He misses his friends. He returns to the forest worried that they will be mad at him for leaving them.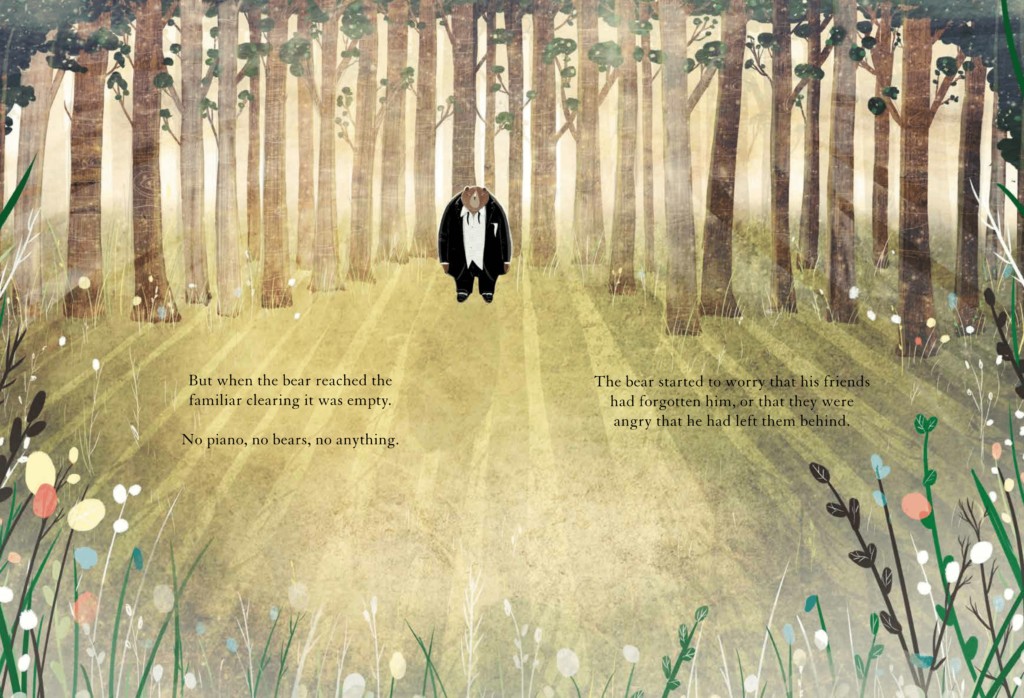 Instead, the bears have kept his piano safe for his return. They have hung all his accolades, playbills and articles from the branches of the trees like a magical shrine.
This is the story. A classic story of friendship, and love, and pride in your friends' accomplishments. And for the bear, knowing this is what really fills his heart with joy. He realizes that his friends are the very best audience of all.
The gorgeous illustrations emit a real radiance and light. David Litchfield's slightly subdued palette reminds me of vintage Golden Books. This is the American printing of the book and I do miss the UK cover. There's something about that big hulking bear in a tux at the piano that is so intriguingly discrepant.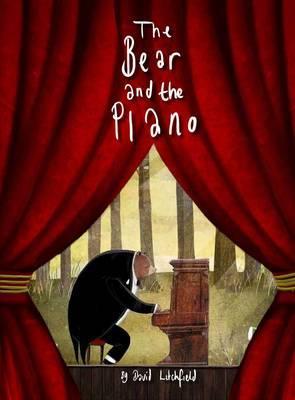 (original UK cover)
As adults who love picture books, I think that sometimes we get caught up in the big "twist", the new design, the 'beginning middle and end', the character resolving conflict, the never before seen medium. And we lose track that when it's all said and done, these are books for kids. And no one has a better imagination and willingness to believe in the unbelievable than they do.
So put a piano in the forest.
Have a bear teach himself to play it and become brilliantly famous…
This is what makes a beloved picture book.
~ Just a little note— I'll be away from my computer when this posts and will look forward to reading your comments and responding as soon as I can!