Our son Jackson graduated from high school on Saturday. Cause for celebration, yes, but it also has me feeling a bit nostalgic. I love, respect and admire this young man who towers over me, and love that we can have adult conversations about all sorts of things—from news headlines to song lyrics to Donald Trump's latest Twitter war.
But I miss my little boy.
And one of the things I miss most was our nightly ritual of reading together, Jackson snuggled up tight between my husband and me.
I was reminded of this ritual a few days ago when I picked up Thank You and Good Night by Patrick McDonnell  (Little Brown, 2015).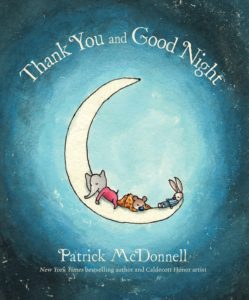 The book pays homage to a bedtime classic—one familiar to all of us here—that we read with Jackson countless times.
Which one? Here's a hint (click on images to enlarge):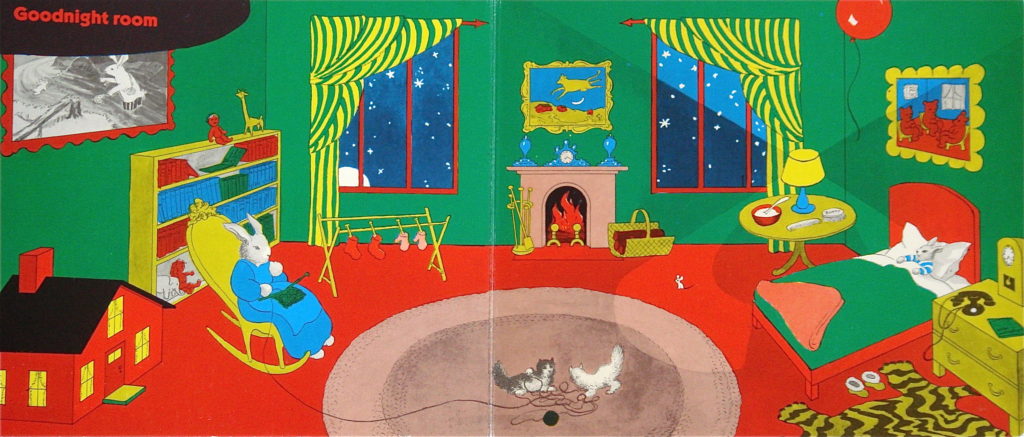 Yep, Goodnight Moon.
What's the connection? First, there are the main characters' names: Maggie (after author Margaret Wise Brown) and Clement (after illustrator Clement Hurd). Clement is a bunny dressed in blue-striped pajamas, much like the one in Goodnight Moon. Then there's the little mouse, the red balloon, the starry night and those distinctive and familiar curtains.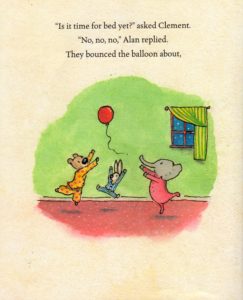 But the book is more than a tribute to a well-loved classic (or two or three—Babar and Winnie the Pooh are also referenced here). It's a warm, gently funny story of friendship that does what the best bedtime books do: It reassures children that they're safe and loved, and speaks to them in a calming cadence that—with any luck—will lull them into a deep and abiding slumber (please!).
It also offers a sweet poem at the end, one I can imagine families reciting together: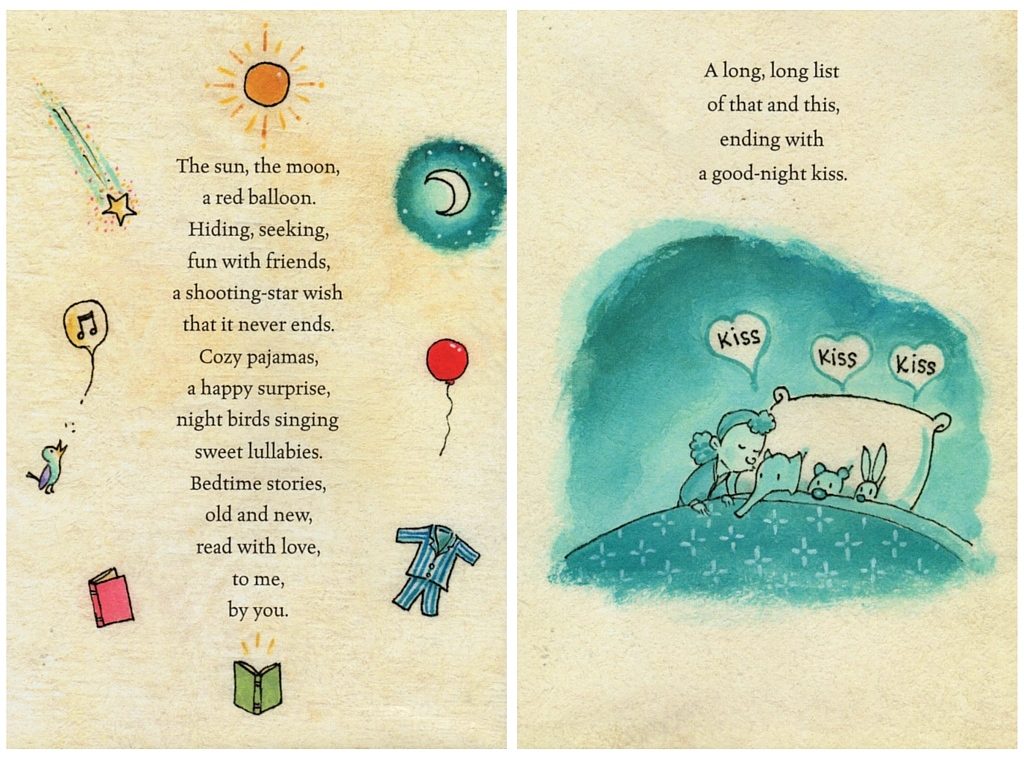 Then it wraps up softly with quiet scenes of love and gratitude.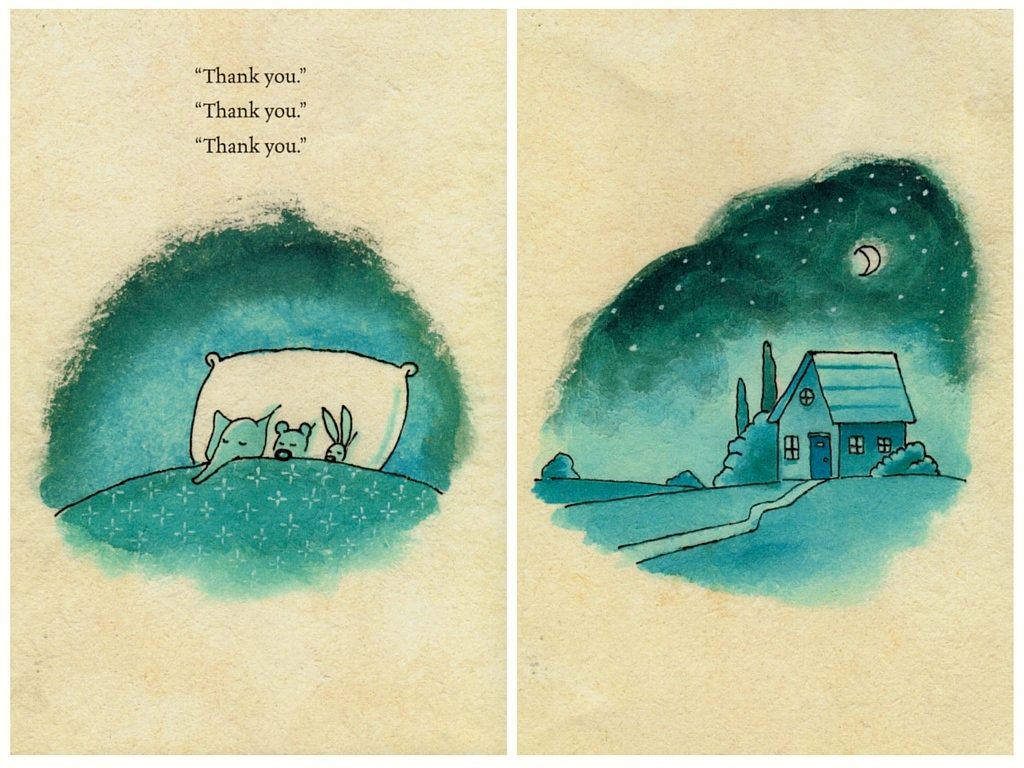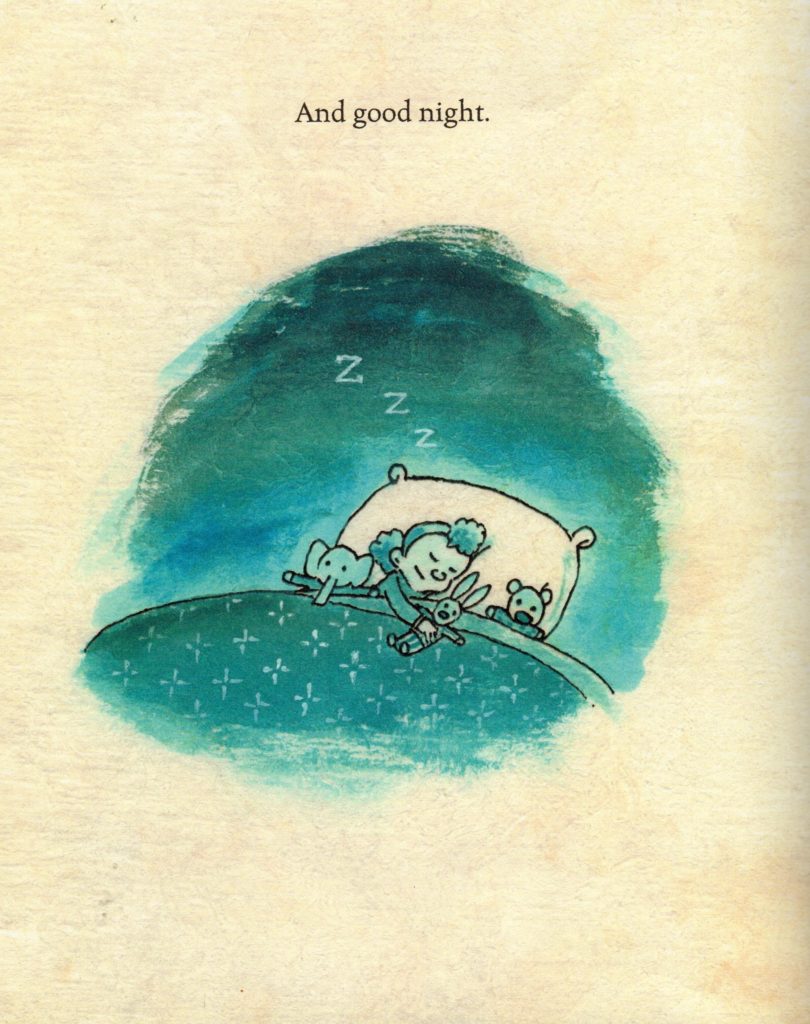 Just perfect for bedtime snuggling. What better way to end the day?