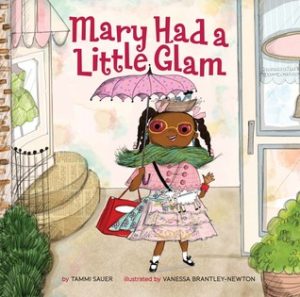 Hey, everyone. I have some big news. I sold a rhymer! It's called Mary Had a Little Glam. The book's official release date is August 2, but Mary has proven to be fashionably EARLY. She's already strutting her stuff in a bookstore near you.
Today on Picture Book Builders, I wanted to tell you how this book came to be. I also want to introduce you to the book's wonderful illustrator, Vanessa Brantley-Newton, who was kind enough to stop by and answer a few questions. There's also a giveaway. Ooh.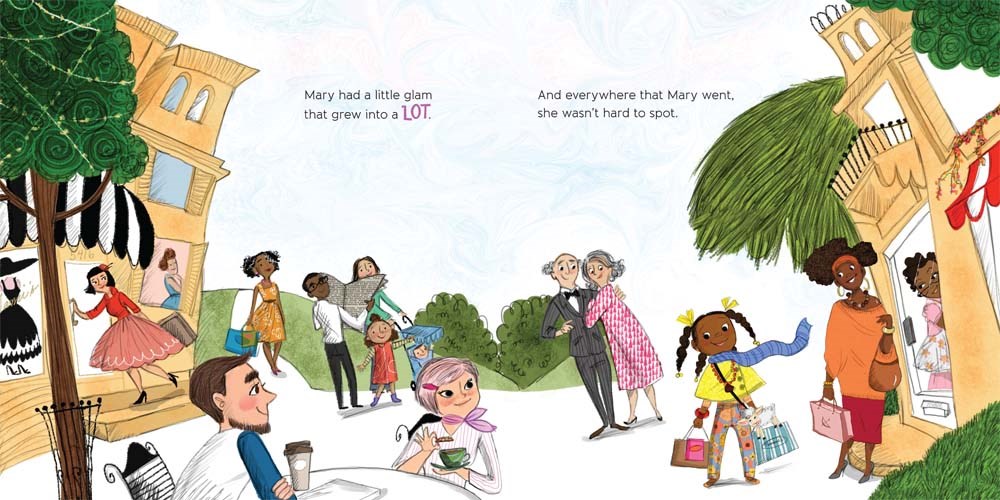 Here's the scoop:
I was inspired to write Mary Had a Little Glam while reading our very own Linda Ashman's The Nuts & Bolts Guide to Writing Picture Books. This resource is an absolute gold mine of information, interviews, and exercises. One of the exercises suggested writing a fresh take on a familiar song or rhyme such as "Twinkle, Twinkle Little Star" or "Mary Had a Little Lamb."
Out of nowhere, the words MARY HAD A LITTLE GLAM popped into my head. I knew I had to write Mary's story. And, of course, since "Mary Had a Little Lamb" is written in rhyme, I knew my manuscript needed to follow suit.
Lucky for me, that particular nursery rhyme follows a very basic pattern.
But, first and foremost, I had to give Mary a story. That's key. The manuscript couldn't just be one cute and bouncy stanza after another. Each stanza needed to serve a purpose in pushing the story forward.
Once I uncovered Mary's story, I did a lot of research on writing rhyme. The best resource I have found for this, by the way, is Lane Fredrickson's site rhymeweaver.com. In addition, I shared the manuscript with my critique group as well as many of my other author friends who write in rhyme. I knew that if I was going to send a rhymer Out There, I wanted every word, phrase, and stanza to be as strong as possible.
Sterling bought the manuscript, the oh-so-fabulous Vanessa Brantley-Newton signed on to illustrate the book, and I am thrilled that Kirkus gave Mary Had a Little Glam a starred review. Ooh. La. La.
Here's a little snippet from the review:
"Pinkalicious + Fancy Nancy + Eloise = Mary .  . . the brown-skinned queen of glam. [I]magination and creativity reign supreme . . . [in] this delightful picture book."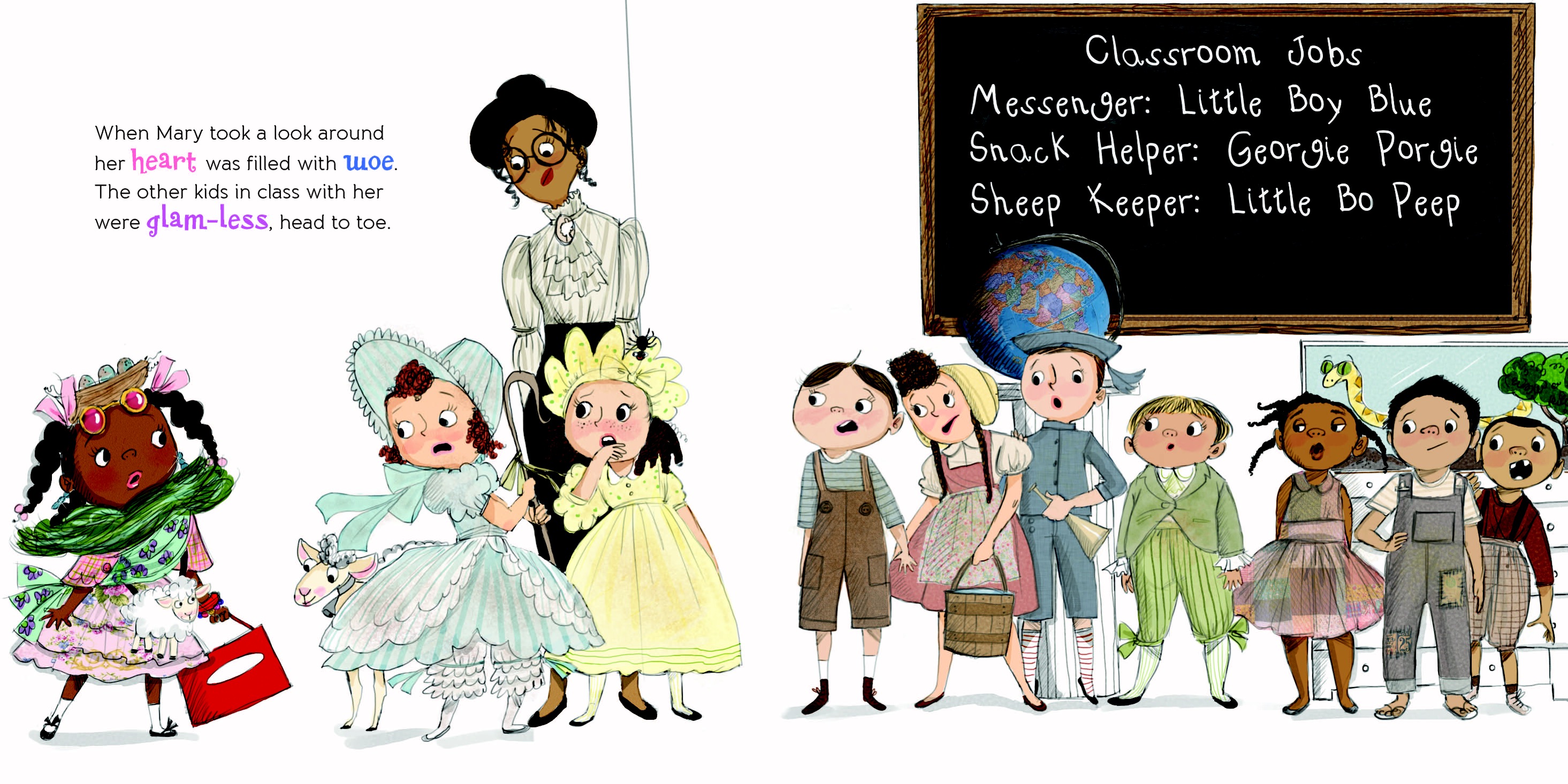 And here's my interview with Vanessa:
Many thanks for joining us at Picture Book Builders, Vanessa! I'm honored to have you here, and I am even more honored to share a book with you.
When I first found out that you were going to illustrate Mary Had a Little Glam, I felt like I had been handed a treasure. I knew that if anyone could capture glam on the page, it would be YOU.
What drew you to Mary?
When I was sent the manuscript from my agent, I somehow instantly knew that I was supposed to do this wonderful book. First of all, everyone can't rhyme, and I do understand why some publishers really shy away from books that do so. Everyone thinks that they can rhyme, but it's not just about the rhyme, but the pose, story, and, as we say in HipHop, the flow! You beautifully put it all together in a way that if I had to sing it I could. LOL!!
I thought this is going to be awesome! I loved the character from the first time I read the script through! I love fashion, and it finds a beautiful stylish way into all of my illustration. It's something about a well-dressed character that brings that character to life. Mary had a personality on paper that I wanted to bring to life for children to see and even for African American girls and boys, who don't always see themselves in books like these, to see a child dressed well sends a message to them that they and other brown or yellow children can be beautiful and the star or hero, or, in this case, a Fashionista and fixer of a book.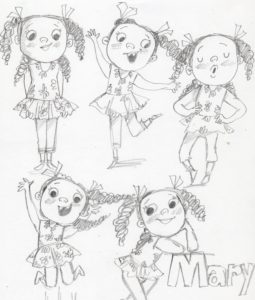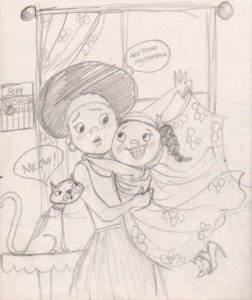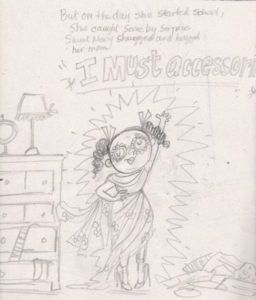 Mary has flair for what to wear. How did you decide on the fabulous outfit that she wears throughout most of the book? 
I have always loved children's wear and I get these magazines from London, Paris, Italy, Germany and other places that have the most awesome children's wear ever!!! The colors and the design simply beg to be seen and or illustrated. They are my inspiration!
Did you base any of it on something you had seen in real life or was all of it straight from your imagination? 
While I am inspired by what I find and see in the magazine and on the web, I still like to add Vanessa in the mix and my creative flair as well. What would I like to dress my little girl, who isn't a little girl anymore, in? My mom took great pleasure in dressing my sister Coy and me for everything she could think of and this inspires me, too. I love to see children in children's clothing that's fun and colorfully and beautifully designed.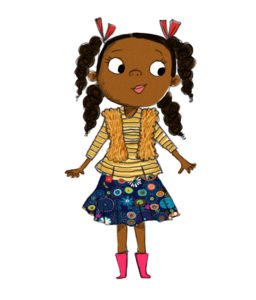 If you had one key piece of advice for illustrators, what would it be? 
Remember there is no competition. Nobody can do what you can do. Yes, you may have to fake it before you make it and develop your style. Copying is the highest form of flattery, but at some point you begin to develop a style that is yours and you keep working on it until you master it. THAT IS YOUR MARK NOW! We as illustrators do what only 1 precent of the population gets to do. We spend our creative time measuring our art by people that we admire and long to be like, and that is not a bad thing to do, but when you are no longer inspired and frustration starts to play, or you begin questioning what you bring to the art table, then it becomes a problem. Nobody can do what you do because nobody has your DNA, or exact experiences and upbringing, vision, or heart. You bring all that deliciousness with you when you tell your story through illustration. When you wrap your beautiful fingers around a brush or pencil and make it dance across the page or screen, it becomes a part of you and nobody is exactly like you! Only you can do that.
Thanks again for stopping by, Vanessa! Thanks, too, for putting your love and positive energy into your work and the world in general.
Here's the GIVEAWAY:
For a chance to win your very own fancy-shmancy copy of Mary Had a Little Glam, please leave a comment. The winner will be notified in my next post.
*********************
Congratulations to Rosie Pova! She won a signed copy of My Friend Maggie, written and illustrated by Hannah E. Harrison.