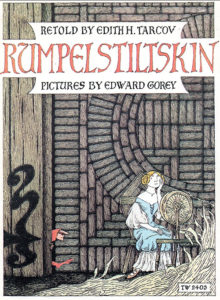 When I was little, my grandparents had a version of RUMPELSTILTSKIN that I adored. The story was strange, scary, and had these awesome ink drawings. At the time, I didn't understand the concept that books were made by individual artists, so I never paid attention to who might have made them. They just existed — for us kids!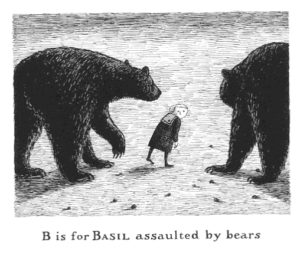 Flash forward 20 (or so) years—after moving to Los Angeles, I had the idea to try to get into children's illustration. I began collecting favorite illustrators to be inspired by, among whom was Edward Gorey, who is probably best known for his cheerful ABC picture book, THE GASHLYCRUMB TINIES, which details the deaths of children (named from A-Z).  During that time, while poring over picture books at the L.A. public library, I came across that old favorite version of RUMPELSTILTSKIN from my childhood, which was retold by  Edith H. Tarcov, and I was overjoyed to learn that Edward Gorey had been the illustrator! I fell in love with it again as an adult. I remembered all the details – the miller's daughter's hair braids, the gold straw, the creepy little man dancing around his campfire. The drawings are simply two colors (black and gold) and perfect.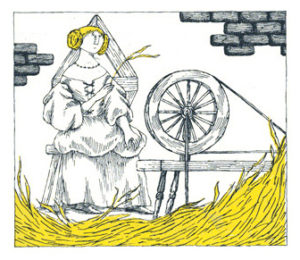 I've been inspired by this book to try my own re-telling of Rumpelstiltskin. Approaching fairy-tale re-tellings can be wonderful; they're well-known and loved, you get to draw adults (for a change) in period garb, and the settings are wide open for the magical and weird. But they can also be tricky; they've been done–and done well–SO MANY TIMES that they can seem exhausted. A new approach usually involve some kind of a storytelling twist, an art approach that is unique and new or just so dang beautiful it can't be resisted. I hope I can do that.
During my childhood, some books were so vivid for the imagination that they became woven into my creative fabric. This was one of those for me. Can you remember any that were like that for you?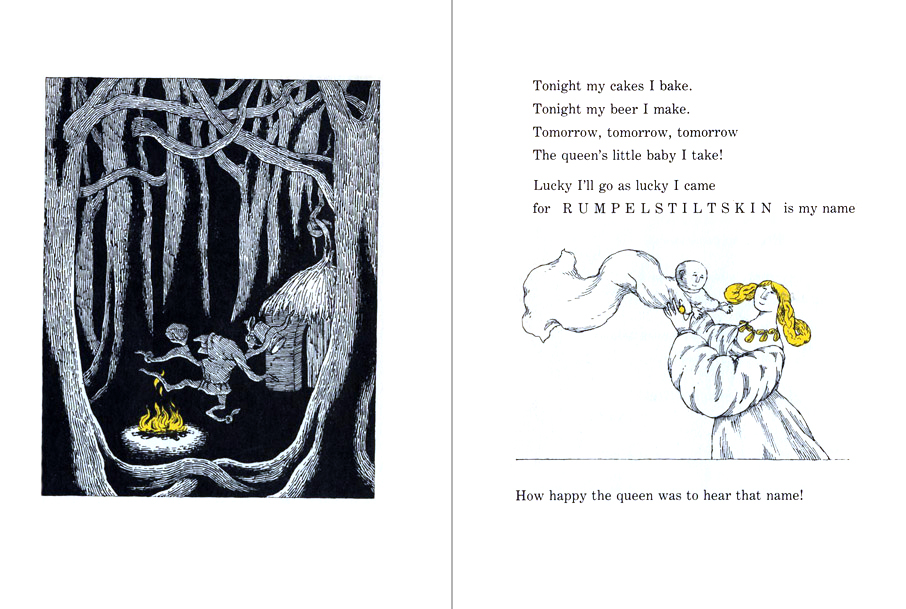 ~~~~~~~~~~~~~~~~~~~~~~~~~~~~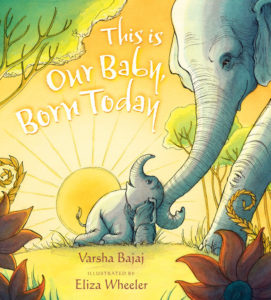 Congratulations to commenter Katrina Moore, who won my giveaway copy of THIS IS OUR BABY, BORN TODAY!