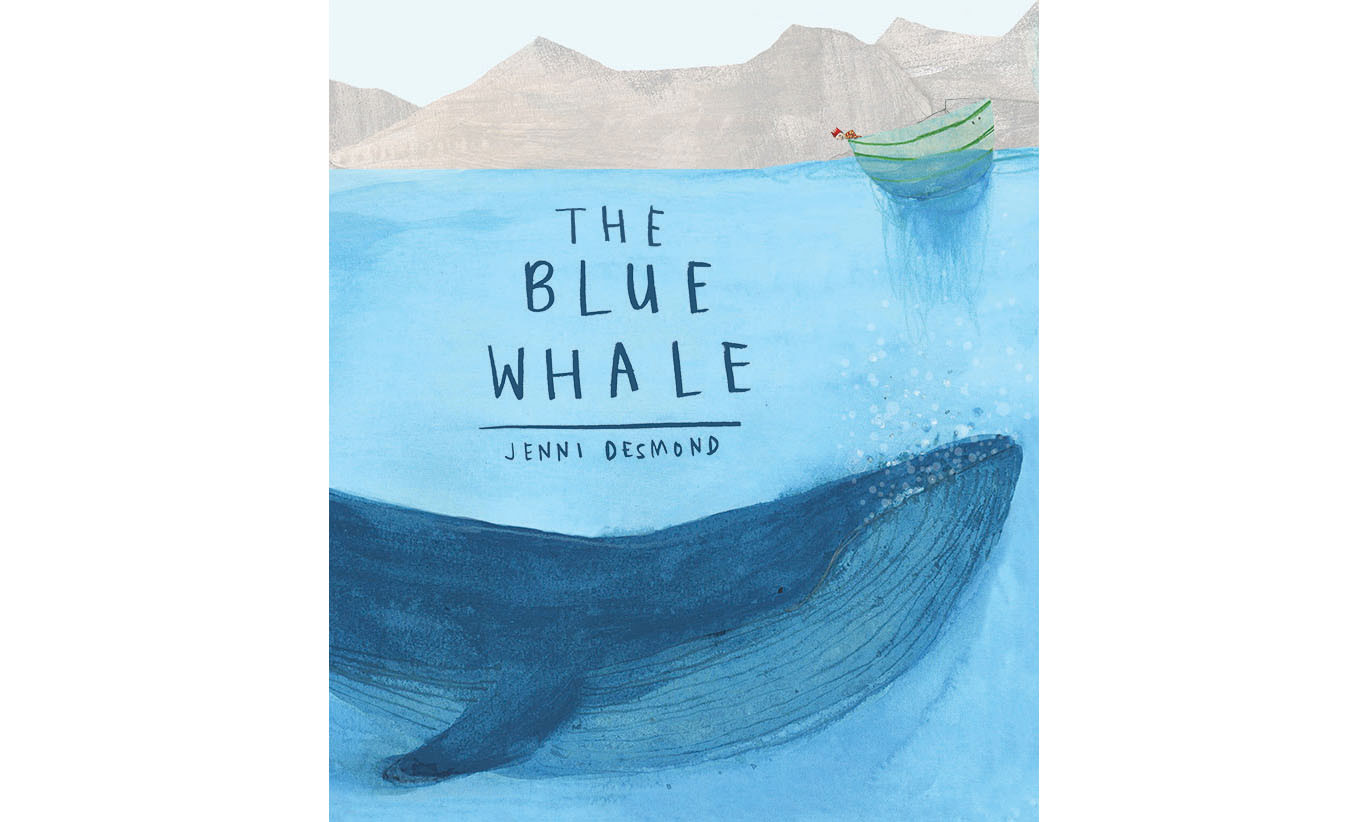 I picked up "The Blue Whale" by Jenni Desmond because I was curious to read the story behind this beautiful and intriguing cover. And the book does begin as a story with "Once upon a time, a child took a book from a shelf and started to read."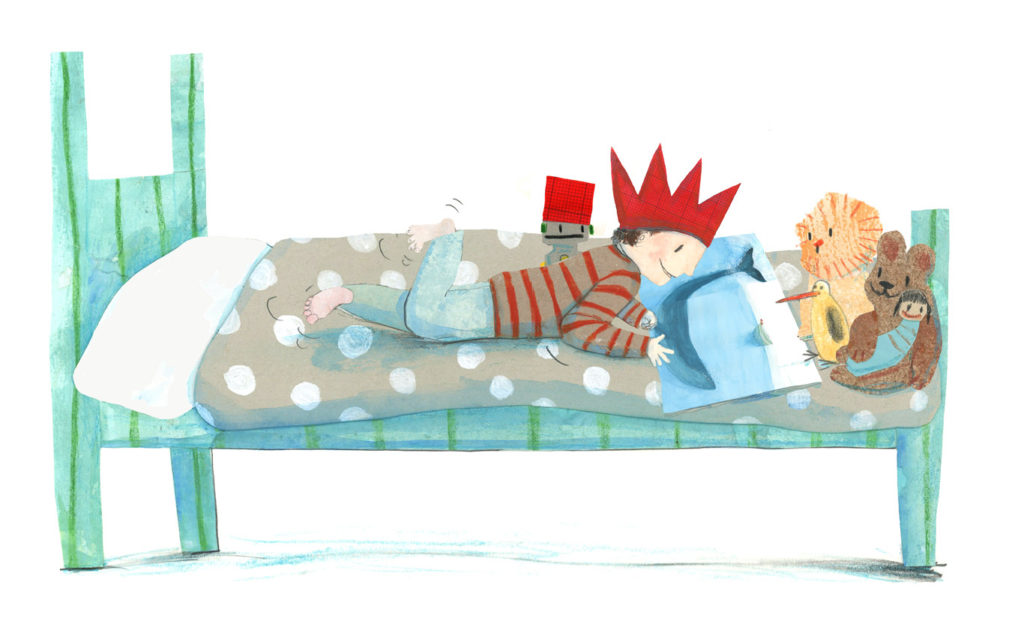 This is followed on the next page along with a breathtaking spread of the little boy in a tiny boat bobbing above an extraordinarly enormous blue whale.

The text reads, "He read that the blue whale is a mammal of gigantic size and strength. It is the largest living creature on our planet." We, as the reader and viewer, are immediately filled with the awe and the majesty of the whale and we want to know more.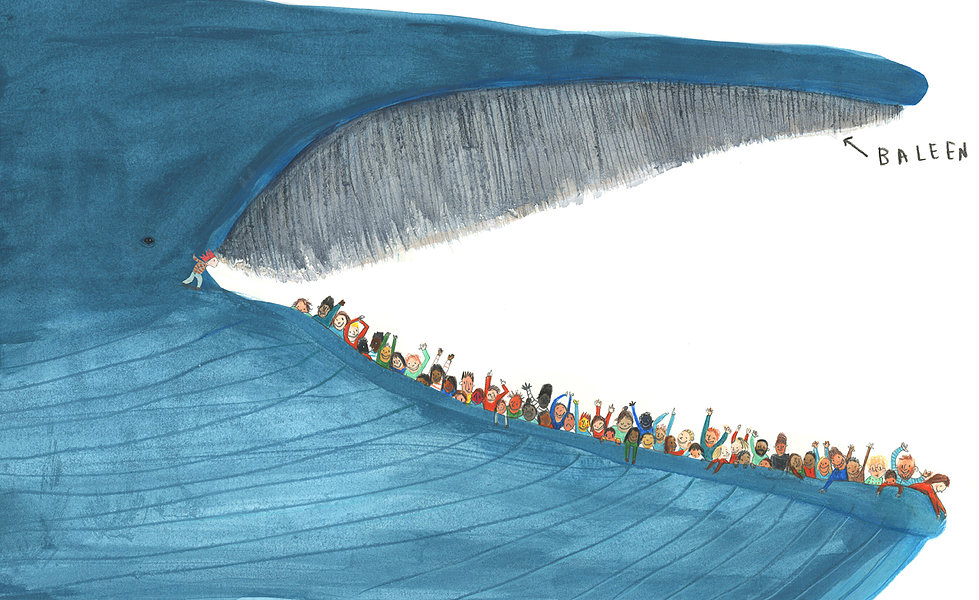 Page by page disseminates fascinating whale facts. Size, eating, weight,  eye size, wonderful, beautiful, extraordinary details. More, I want to know more, because I can't believe I didn't know these things!
Whenever Jenni Desmond can she uses very kid-friendly examples to relate and explain. For instance, "…blue whales exhale through two nostril-like blowholes, blowing air as high as 32 feet (the height of nine seven-year-old boys)." This text is accompanied by a fantastic spread showing a tiny boat with 7 kids standing on each others' shoulders and, of course, the gigantic whale swimming underneath and rising to the top of the waves to exhale.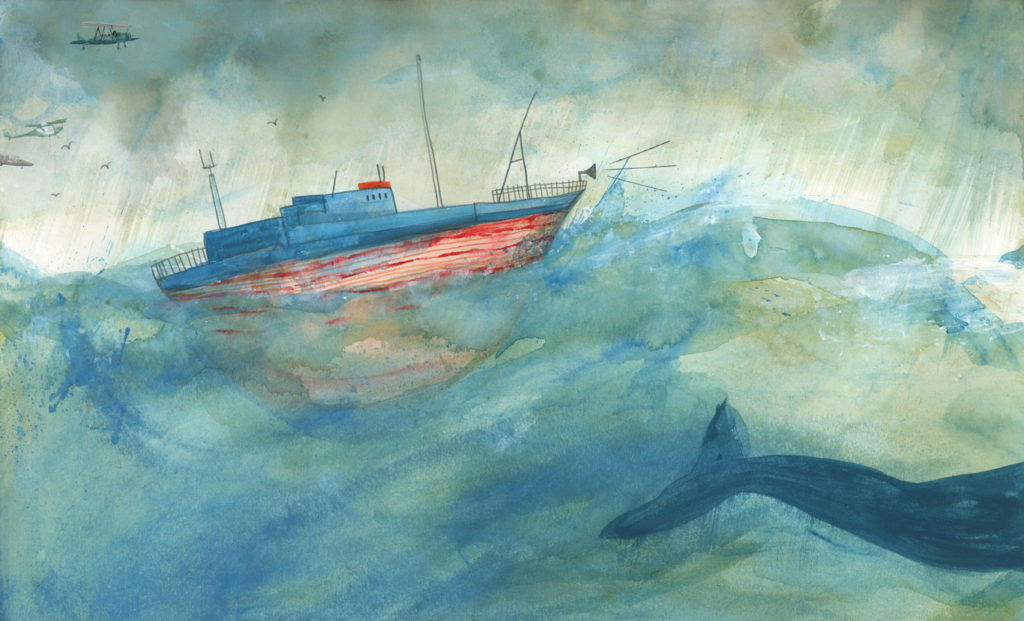 No page disappointed. Each was filled with interesting information that I really didn't know. And the same can be said for the artwork. Handled like gorgeous fine art watercolors found in the most lyrical picture books, here it followed a factual and informative narrative. Absolutely stunning compositions and intriguing use of color and technique make you want to turn to the page to see what's next.
I was so happily surprised by this book that I really wanted to share it with you. Jenni Desmond has found a way to intrique us with interesting facts and combine them with such beautiful illustrations that it does, indeed, read as a picture book and not a non fiction reference book.
Lovely, lovely, and kids of all ages will enjoy and learn from it. I certainly did!