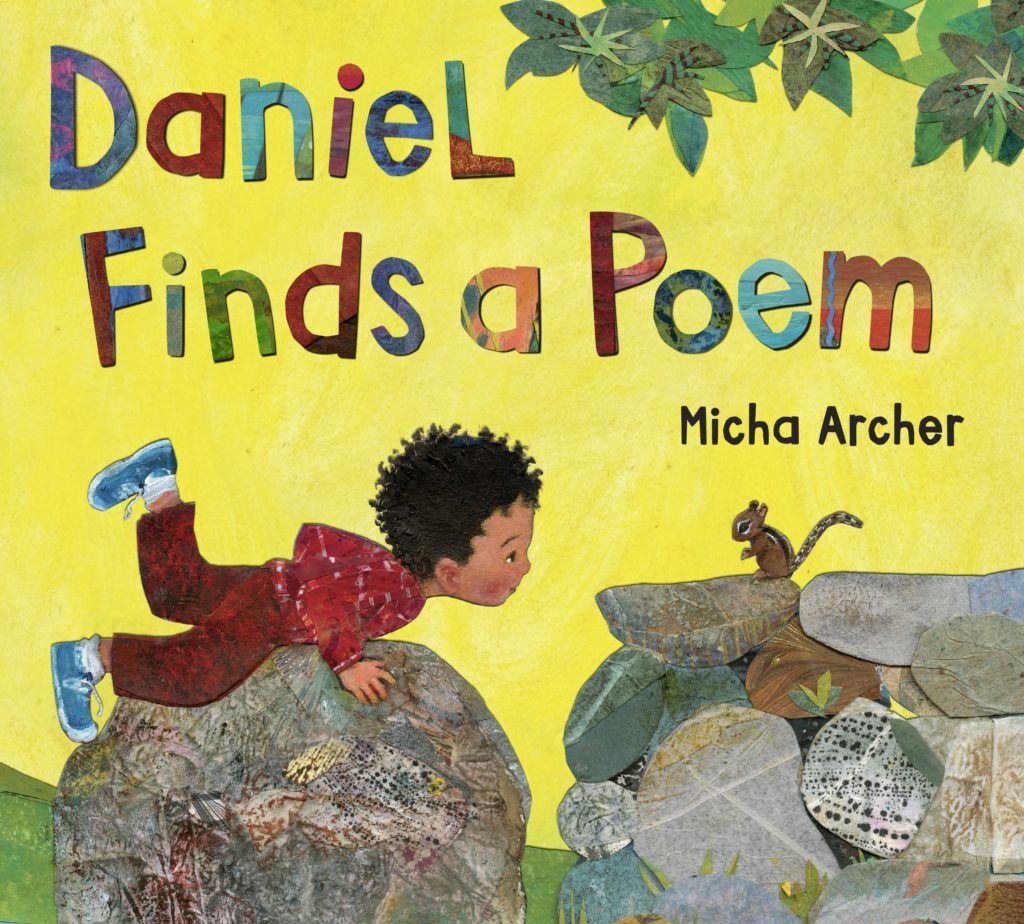 Daniel Finds a Poem by Micha Archer is breathtakingly beautiful and deceptively simple.
"Daniel knows all the rocks, trees, and animals in the park." So when he sees a poster advertising "Poetry in the Park" he sets out to ask his park friends, 'what is poetry'?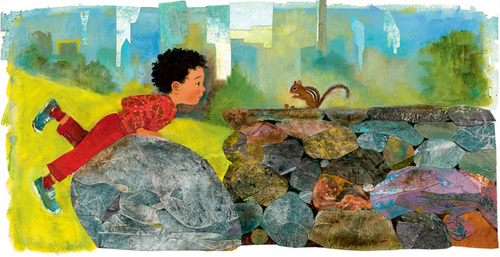 He soon learns that poetry is different for each animal.
For the squirrel, "Poetry is when crisp leaves crunch."
For the chipmunk, "Poetry is a home with many windows in an old stone wall."
For the turtle it "…is sun-warmed sand."
For the cricket, "Singing at twilight when the day is done."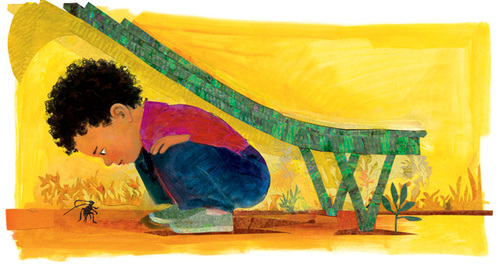 Daniel collects such snippets from the animals and creatures surrounding him until in the end he has created his own poem.
What a beautiful notion that we all have poetry inside us. And that for each of us it is something different.
The collage illustrations are breathtaking in their intricacy, color, and composition. Micha Archer takes us down low and crouched over for a real kid's-eye perspective.
Wouldn't this be a terrific classroom tool to spark children's ideas about what poetry is to them? And writing and illustrating their own poems? Perhaps even using collage to do so?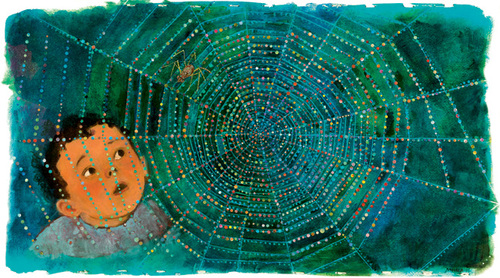 This is a stunning book and I thoroughly enjoyed considering what would poetry be to me?
What would it be to you?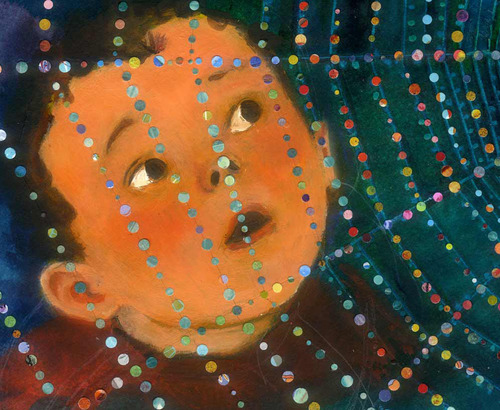 And thanks to children's librarian extraordinaire Sara Glenn for this wonderful recomendation!