Every year over the holidays my Mom-in-Law picks picture books to gift from a wishlist, and I love that feeling of starting a new year with a new stack of books. Among them this year are:
Shakespeare's ROMEO & JULIET, retold by Anthea Bell and illustrated by Lisbeth Zwerger.
The annual work of Lisbeth Zwerger is a staple for my bookshelf, and her art never fails to inspire me. Shakespeare feels like a natural, yet new direction for her illustrations, and Anthea Bell has done a nice job of re-working the text as an introduction to a young audience, and deals with the tragic ending in a creative and direct way.
(To hear more gushing about Zwerger's work, visit my earlier post).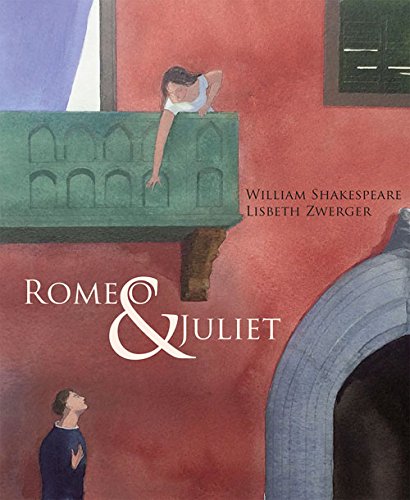 ~~~~~~~~~~
Some Writer! The Story of E.B. White, written and illustrated by Melissa Sweet.
Melissa Sweet is the champion of illustrating for non-fiction and picture book biography, so how amazing is it to see her illustrate and write (!) a long-form, 176-page story book bio of E.B. White? I can only imagine what a huge undertaking this was for her, and it's as luscious and layered as her work for previous books. Melissa Sweet is some storyteller! I hope we get to see more and more highly illustrated books in longer formats, such as this one.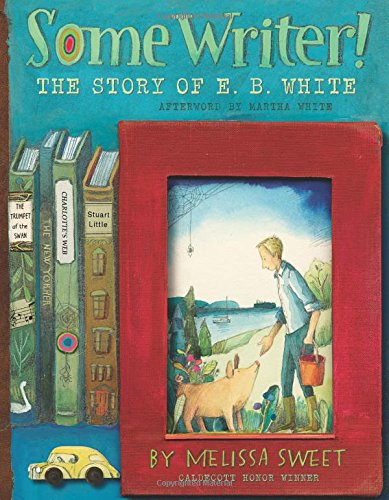 ~~~~~~~~~~
The Music in George's Head: George Gershwin Creates Rhapsody in Blue, written by Suzanne Slade with art by Stacy Innerst.
You might think this is a bit biased because Suzanne Slade is one of our bloggers here at Picture Book Builders, and yes, it was already introduced in this previous post . . . but I can't say enough good things about this book! Not only are Stacy Innerst's paintings a perfect match to Suzanne's text, but both are also a perfect match to Gershwin. Who knew that a picture book could embody music in such a way? The whole package–writing, type design, and compositions–moves to the beat of Rhapsody in Blue.
A total winner.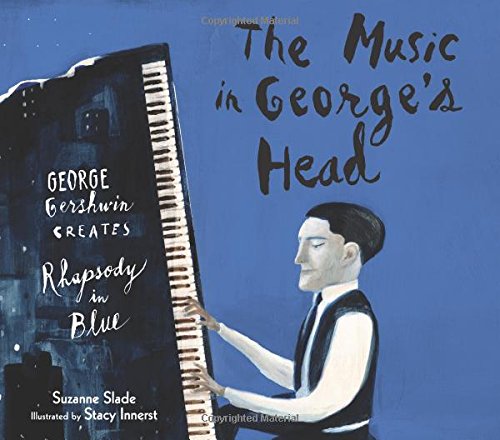 ~~~~~~~~~
Thanks to my Mom-in-Law for these sweet and inspiring gifts, and hurrah to more picture book making and reading in 2017!