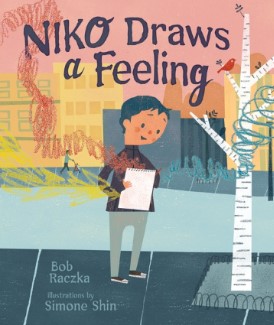 Niko Draws a Feeling, written by Bob Raczka and beautifully illustrated by Simone Shin.
How much of why I love this book is because I'm an artist?
Because as an artist I have felt dear Niko's frustration watching blank faces staring at my masterpieces?
Well… perhaps a lot of it. But Niko Draws a Feeling is also an absolutely gorgeously illustrated and beautifully written story about personal artistic expression.
Niko is a little boy who loves, loves, LOVES to draw. He takes his box of colored pencils and sketch pad with him everywhere he goes to draw the things that inspire him. The mama robin in her nest, the warm sun. Niko finds beauty and subject matter everywhere and it makes him very happy.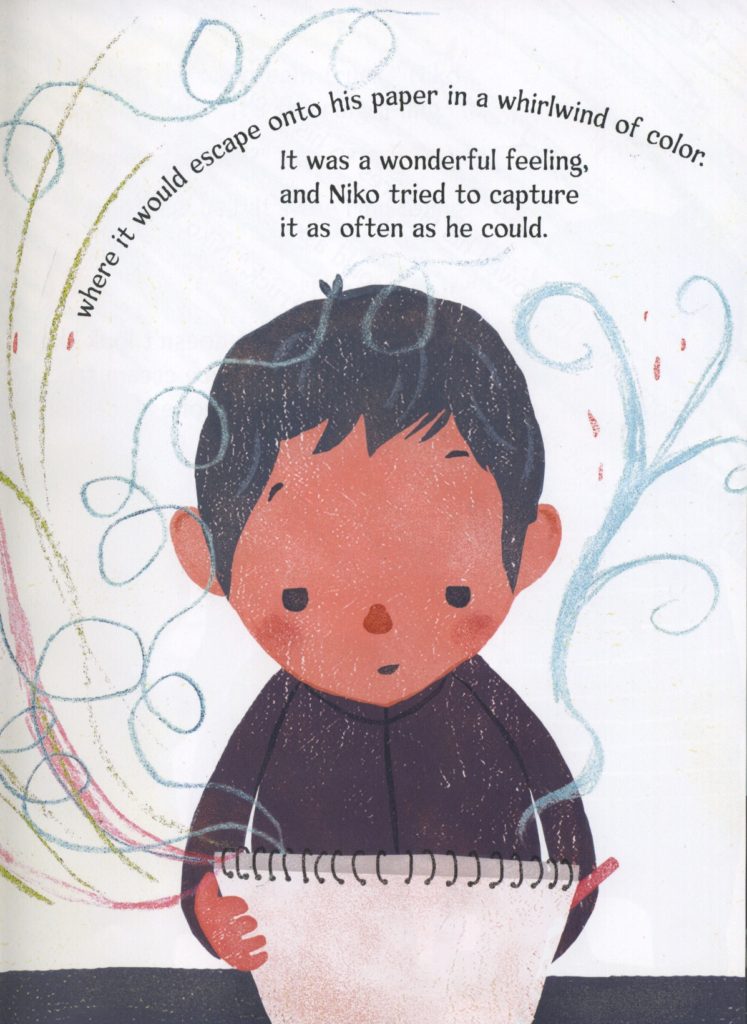 However, when Niko shares his artwork with others he is left deflated. Niko doesn't draw literally what he 'sees'. He draws what he feels, or hears, or experiences. He draws his interpretations rather than recognizable imagery and this leaves his audience confused and less than encouraging.
"What is it?" his mom would ask.
"It's the warm of the sun on my face," Niko would answer.
"It's not the sun. It's the warm."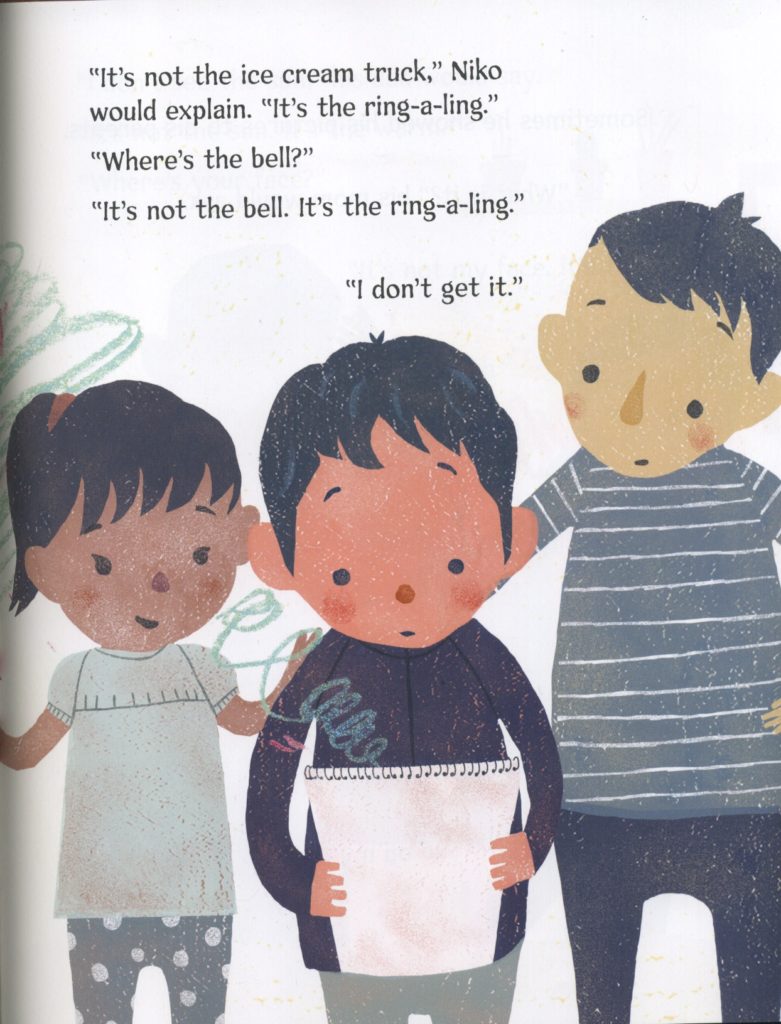 Niko shows his drawings of the "ring-a-ling" of the ice cream truck to his friends, who "don't get it".
The "robin's hard work" building her nest, but the teacher doesn't see a nest.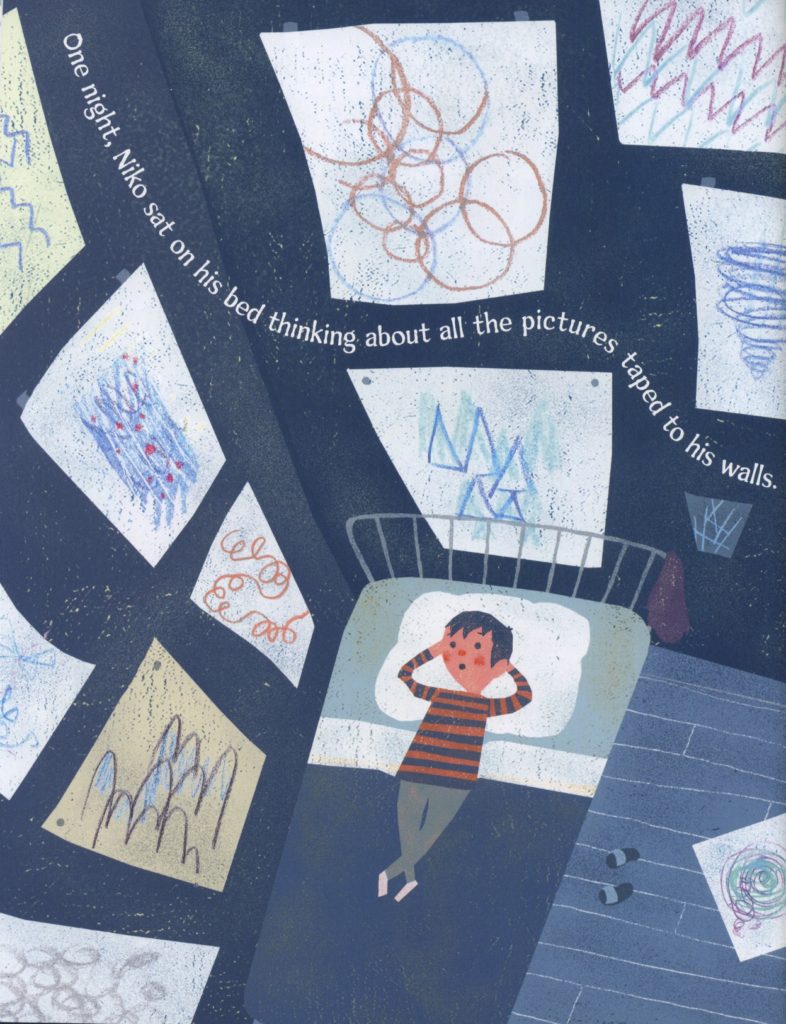 Niko feels sad and lost until he meets a friend who sees the world as Niko does. She immediately responds to Niko's drawings of feelings and creativity.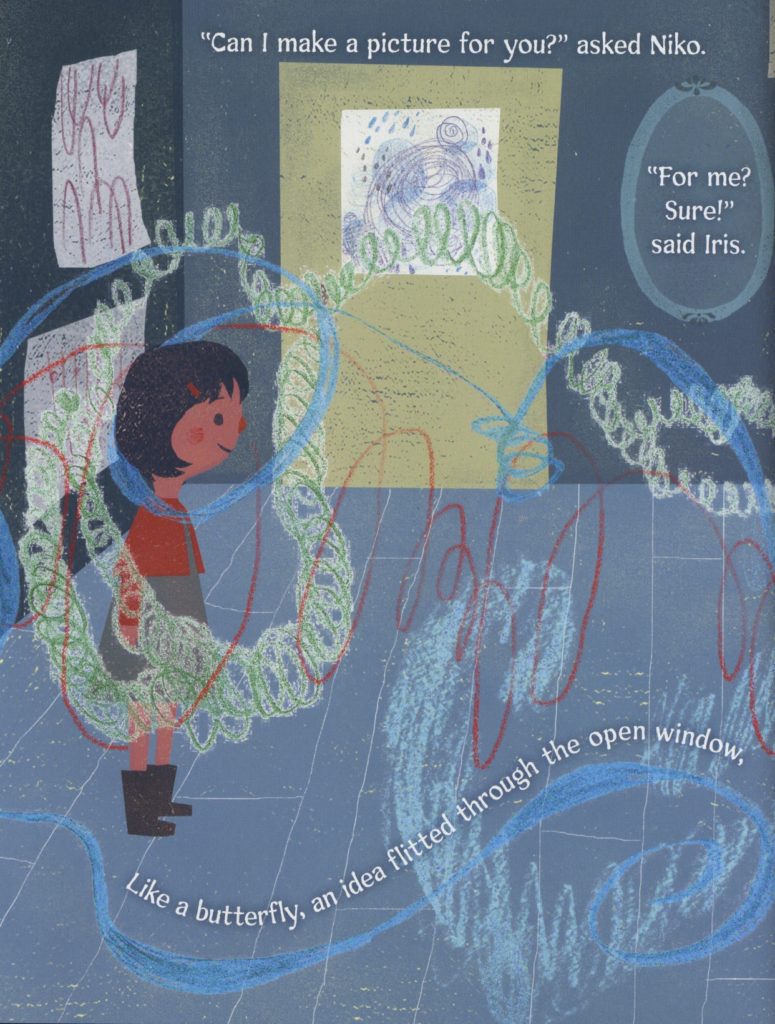 This is a beautiful and inspirational story about being a creative. Finding your own interpretation and inspiration and having the courage to express and share that as a creation. Art is not simply rendering an object. Art is communicating a message in the unique way that only you can. This story will be encouraging to children who feel that they might not fit in, or see things like everyone else does. I hope so, anyway. And I hope it gives fragile young egos the confidence to be persistent, and to continue to share their art like Niko does.