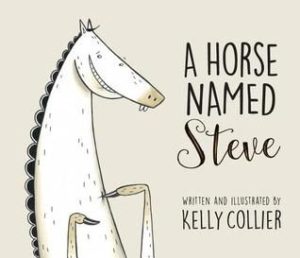 Description from publisher, Kids Can Press:
"Steve is a fine horse. But he thinks he could be finer. He wants to be EXCEPTIONAL."
When Steve finds a gold horn in the forest and attaches it to his head, ta-da! Exceptional! His friends are so impressed, they, too, attach objects to their own heads, in an effort to be as exceptional as Steve. So when Steve suddenly realizes his horn has gone missing, he's devastated! He won't be exceptional without his horn! Or will he?
—————————————————-
Top Three Reasons Why I Love Author/Illustrator Kelly Collier's Debut Picture Book:
1. Steve is my favorite kind of picture book character. He's active, relatable, and flawed. I even love his name. It sounds funny and likeable and a little bit goofy. (My apologies to the Steves who are reading this.) Plus, look at him. When you see this first page, don't you want to know this guy's story?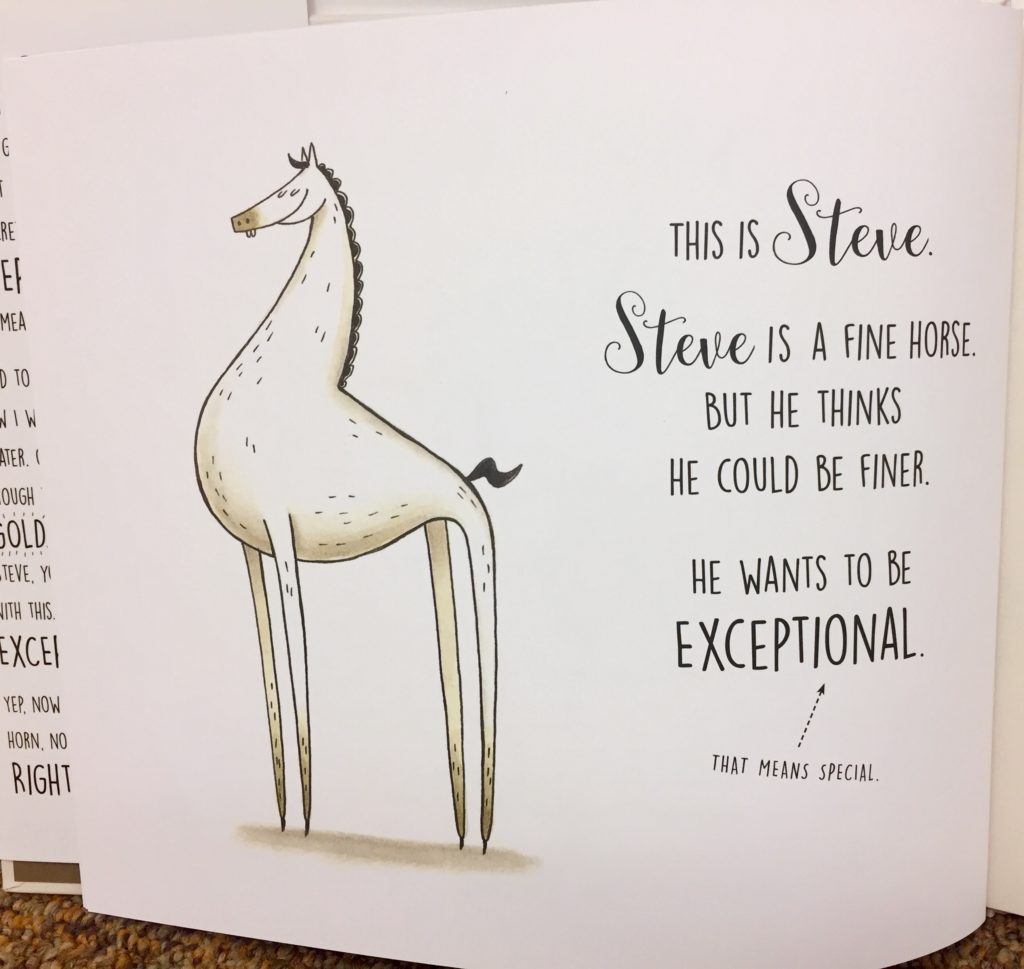 2. The little reader or listener knows more than the main character. When Steve "loses" his gold horn, readers can clearly see that the horn is not lost at all. Being "in the know" makes little readers and listeners feel like a Very Big Deal.
3. It's filled with clever, humorous asides. Various details are pointed out and big words are defined. So funny! This was the reason I had to OWN this book.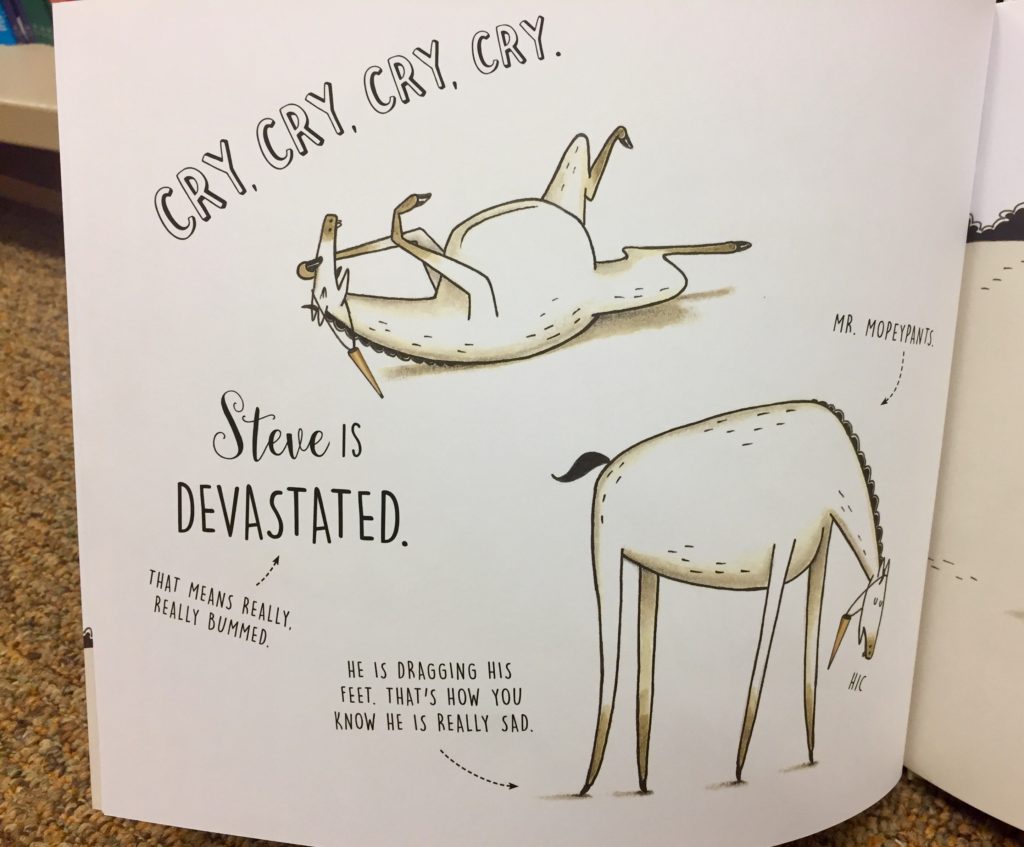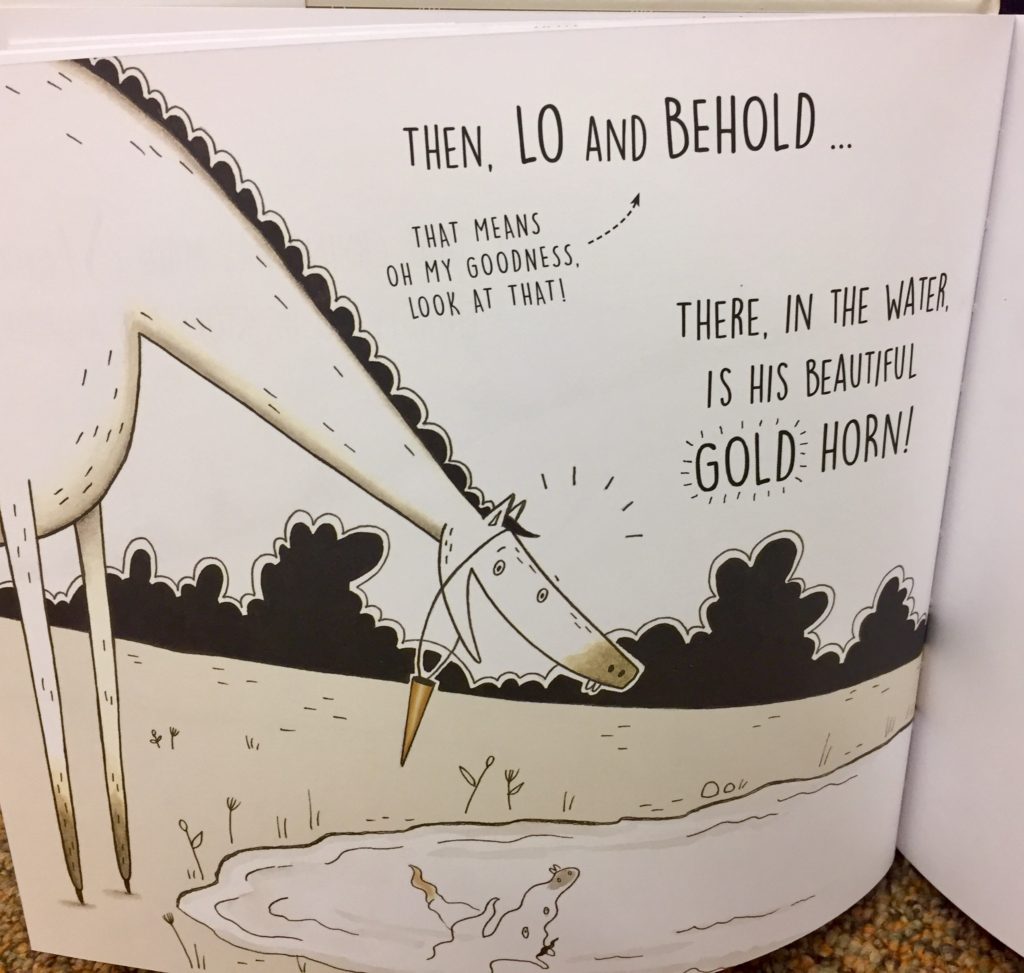 So go find Steve. Make his acquaintance. <———That means get to know him. You'll be glad you did.
---
Congratulations, Claire Noland! YOU won some SHORTY & CLEM swag. 🙂