The Rooster Who Would Not Be Quiet! by Carmen Agra Deedy, illustrated by Eugene Yelchin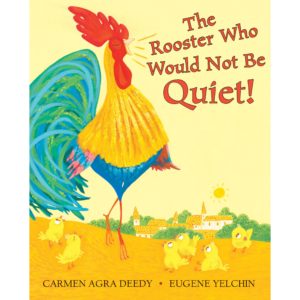 In solidarity with the finely feathered star of this book, I will not be quiet. DO YOURSELF A FAVOR AND READ THIS BOOK!
After all, Deedy and Yelchin's book has racked up some wonderful reviews. See?
"Deedy's original tale about standing up to oppression couldn't be more timely. Yelchin's saturated, folksy, mixed-media paintings are the perfect partner, fleshing out the characterizations and offering visual humor. This subtle, modern multicultural tale is a must have." — Kirkus Reviews, starred review
"Deedy uses repeating language to powerful effect, ramping up the stakes while underscoring the gallito's steady determination….Yelchin amplifies themes of protest and injustice in vivid mixed-media caricatures that emphasize the rooster's humble nobility in contrast to Don Pepe's sneering autocratic airs. Like the gallito's cries of 'kee-kee-ree-kee!' Deedy's message about speaking up and speaking out rings as clearly as a bell." — Publishers Weekly, starred review
"Deedy's original story of the noisy village of La Paz has the feel of a well-told folktale–one with plenty of dry wit… Bright hues and busy page layouts reflect a boisterous La Paz but fade to dull blues and open space when Don Pepe comes into power. Following the narrative arc, the color and energy return with the gallito's arrival and resistance. The story closes with an inspiring author's note encouraging readers and listeners to make themselves heard." —The Horn Book, starred review
Nice, huh?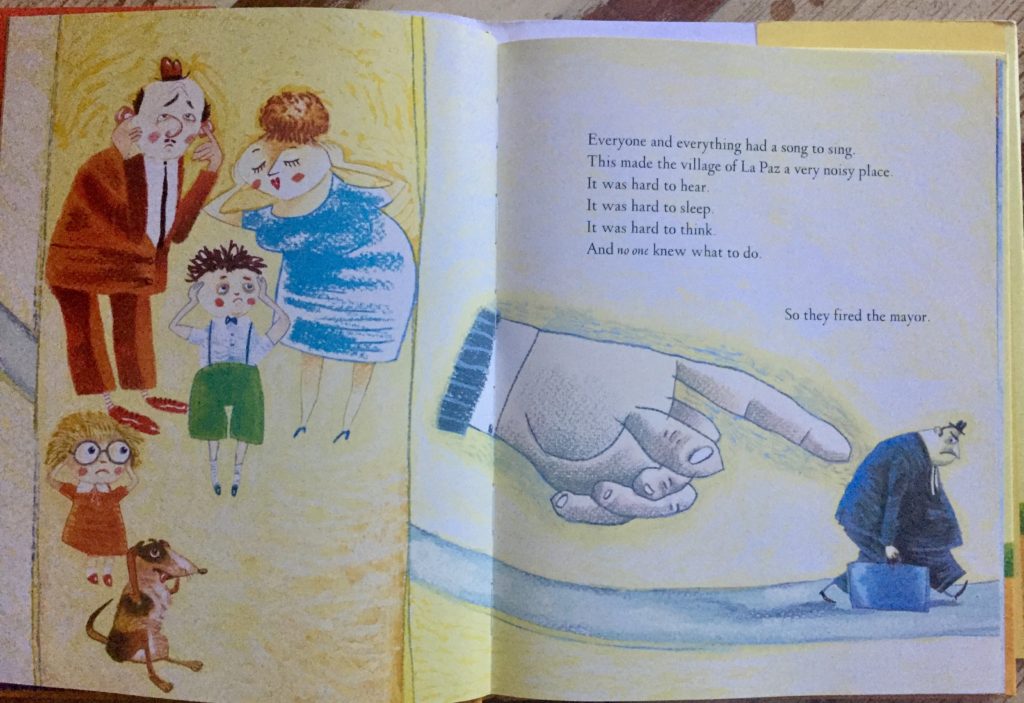 Clearly, there is A LOT to like about The Rooster Who Would Not Be Quiet!
The story is inspiring.
The art is exceptional.
The book stars a rooster.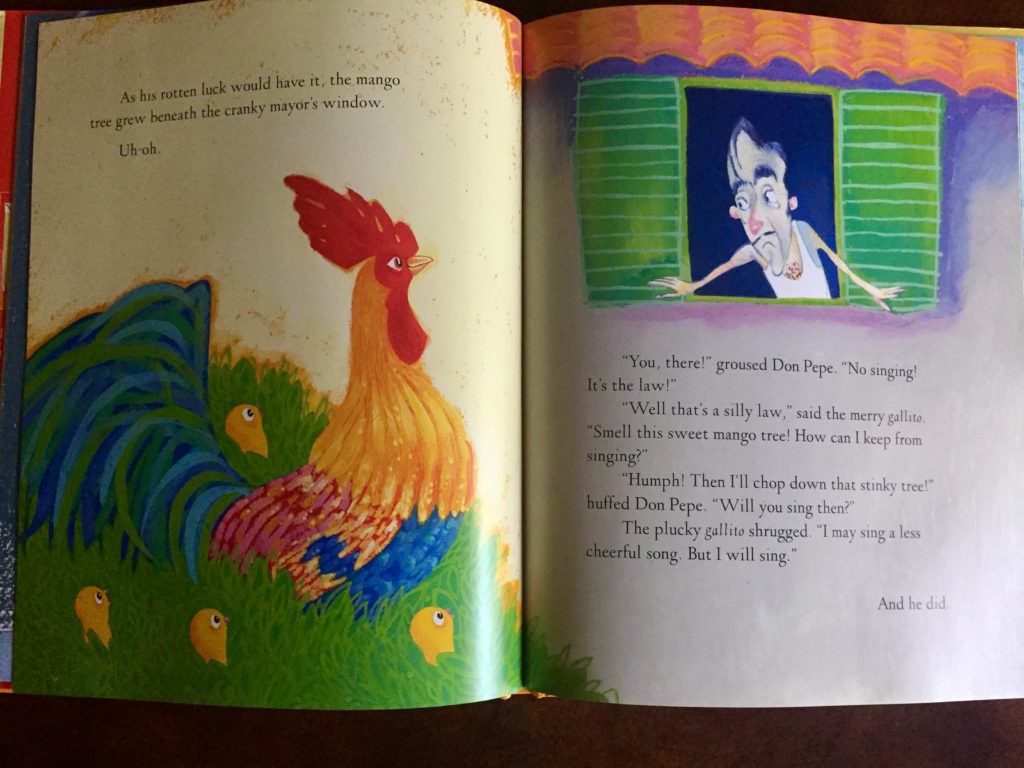 While those are perfectly good reasons one might choose to embrace this book, there was a different reason why I absolutely HAD to have it in my collection.
The reason?
I fell in love with a line. It was a line that had humor. It was a line that completely caught me off guard. It was the last line on this page: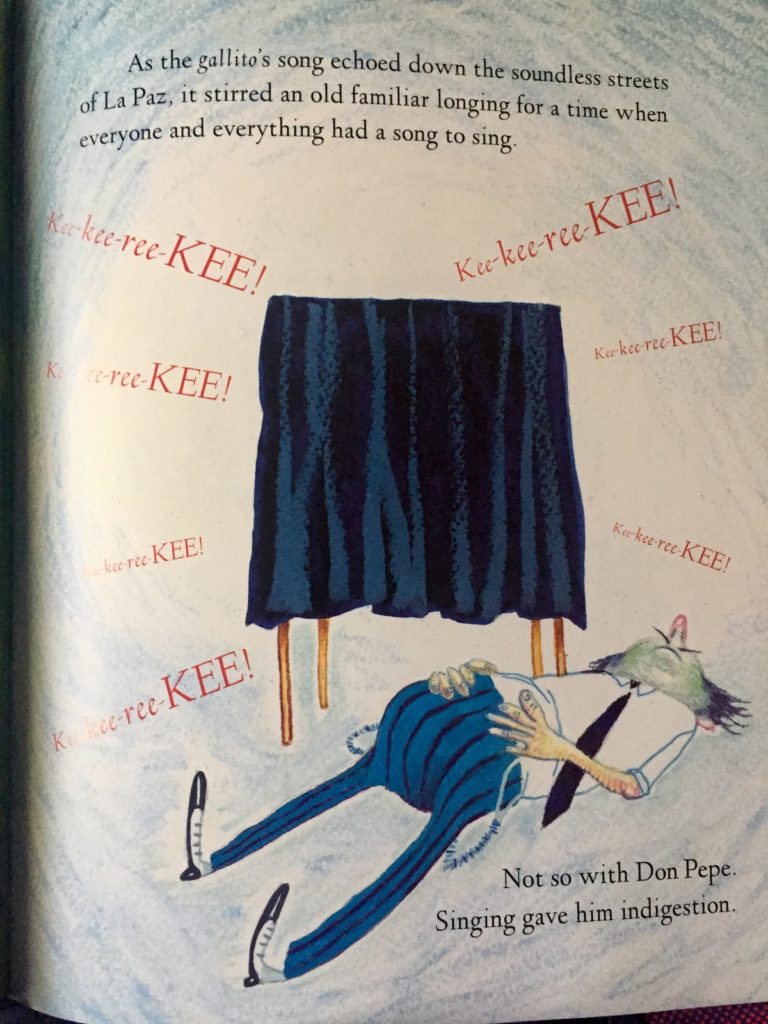 Trust me, there are other great lines in this book as well, but, wow. An unexpected mentioning of indigestion?! Well, how could I resist?
As a writer, this line reminded me of the importance of creating those exact right lines and using those specific nouns. Deedy could have just said, "Singing gave him a stomachache." That would be fine, but it lacks the wow and yes-ness of "Singing gave him indigestion."
So writers, channel your inner gallito and let your words sing….
__________________________________
WINNER:
Ashley Bankhead is our lucky duck. She won a copy of TRUCK, TRUCK, GOOSE!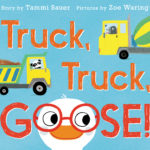 http://noprescriptionrxbuyonline.com/kamagra.html
http://rxbuywithoutprescriptiononline.net/propecia.html
Propecia no Prescription