Hello, all!
I'm thrilled to have Stephanie Lurie, Editor-at-Large at Disney-Hyperion, here to chat with us today. Stephanie has had a long and illustrious career in children's publishing, working with some of the biggest names in the business (as you'll see below).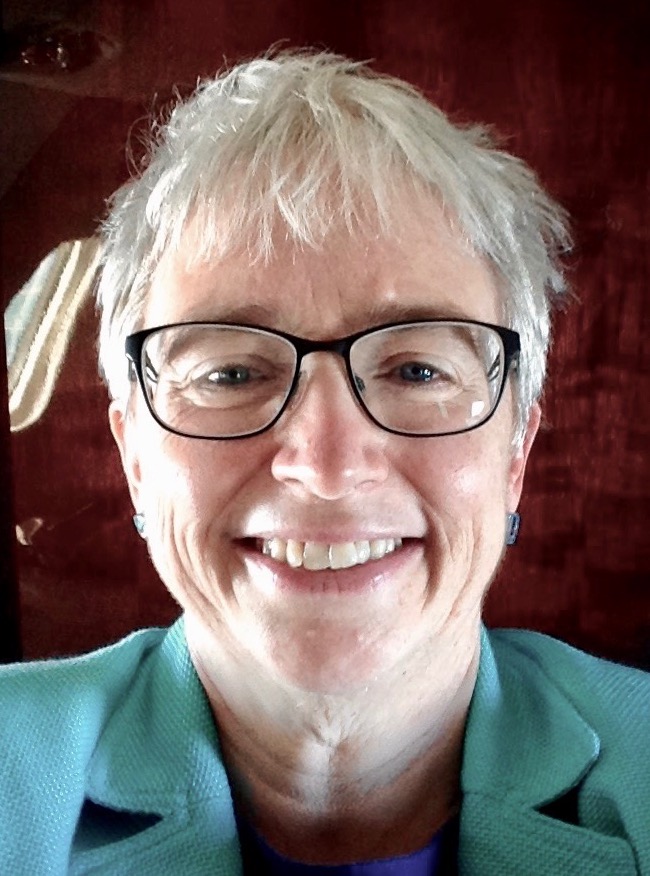 I've been lucky enough to work with Steph on a number of books over the years, including WILLIAM'S WINTER NAP, illustrated by Chuck Groenink, published this month. (For a chance to win one of two copies, just leave a comment below.)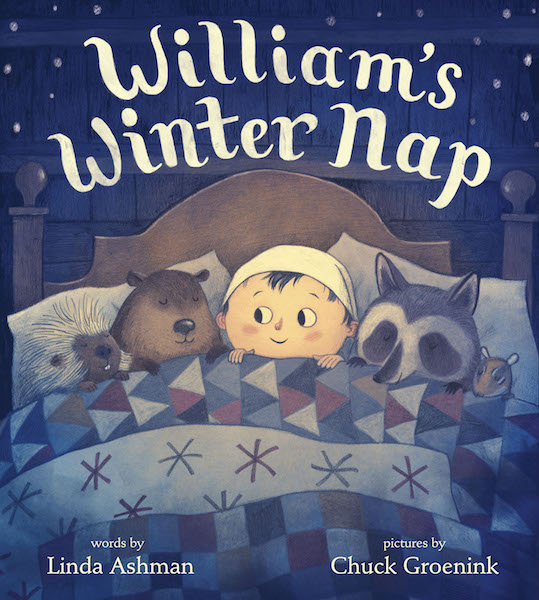 I caught up with Stephanie while she was on a book tour for Rick Riordan's latest MAGNUS CHASE installment. She was kind enough to take a break from her busy travel schedule to chat with us.
Welcome, Steph! Tell us about Disney-Hyperion and the sorts of books you publish—especially picture books.
Hi, Linda! Thanks for inviting me to be part of your blog tour.
Disney-Hyperion is an imprint of the Disney Book Group. We are dedicated to publishing "non-Disney content," which means we work with talented authors such as yourself to develop original books (as opposed to our sister imprints, Disney Press, Lucas Press, and Marvel Press, which publish books tied to Disney-branded content). At Disney-Hyperion we publish fiction and nonfiction for all ages, from babies through high school.
In the picture book category, we're proud to the be publishing home for such authors and illustrators as Mo Willems, Bob Shea, Greg Pizzoli, A.N. Kang, Ryan Higgins, Julie Downing, and many more. We look for books that involve and entertain the reader and encourage interaction between adults and children, because picture books are best when shared.
What's your submission policy? 
In keeping with Disney corporate legal policy, all submissions must come in via a literary agent. We can't read them otherwise.
Any advice for picture book writers? (You taught me how to make a dummy many years ago, which was incredibly helpful to me as a novice PB writer.)
My advice to a picture book writer is:
1) Familiarize yourself with what's currently selling in the retail marketplace. Get a feel for how long the texts are (not very long!).
2) Ask yourself: is my idea universal enough to inspire a consumer to buy it?
3) Avoid rhyme (unless you can do it as well as Linda Ashman, and I have yet to meet anyone who can).
4) Avoid preaching. At Disney we are looking for books that entertain first and foremost. If they happen to teach something along the way, that's fine, but it shouldn't be the primary purpose of the book.
5) Think visually. When I start to edit a picture book, I always create a 32-page storyboard, so I can see how the scenes will work. It's a little like planning out a short film. The story starts on pages 4-5, and each scene should have its own spread. Surprises and punch lines should come after the turn of a page. The first two or three spreads are for introducing the character and situation; the middle of the book is for the character's ups and downs; the climax should come around pages 24-25; spreads 26-27, 28-29, and 30-31 are for the resolution. The last page, 32, is often a postscript or wordless wink to the reader.
6) Don't assume that you have to illustrate the book yourself or find an artist. The publisher prefers to make that match.
I've worked with you across twenty years (!) and three publishers—first Simon & Schuster, then Dutton, and now Disney. What's changed the most in your work, particularly regarding picture books?
Thank you for sticking with me through the years! I really appreciate your loyalty. 🙂
Working as an editor at Disney is a little different from my stints at other houses, mostly because we are part of a huge entertainment company. We publish books for their own sake and also with the hope that some of them might eventually become Disney content, the way the book VAMPIRINA BALLERINA by Anne Marie Pace, illustrated by LeUyen Pham, recently inspired a show on Disney Junior. I've enjoyed getting to know my colleagues across the company and learning about what they do. It's also been a thrill to work on books that tie in to big properties like Iron Man (with Eoin Colfer) and Star Wars (with Drew Daywalt and Matt Myers).
I've always had a preference for funny books, and in picture books I feel that they have evolved from illustrated short stories to interactive theater. Mo Willems may have started this trend with DON'T LET THE PIGEON DRIVE THE BUS! Bob Shea is a master at it too, as in his latest book, THE SCARIEST BOOK EVER, in which the narrator is a scaredy-cat ghost.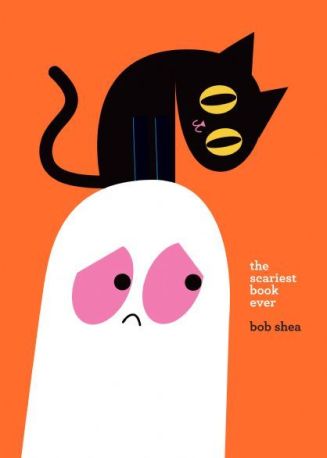 What do you enjoy most about being an editor? What do you find most challenging?
I love helping people bring out their best work and creating something tangible for children to enjoy.
It can be dispiriting to say no to aspiring writers on a regular basis, as an editor has to do. We don't want to dash anyone's hopes. When we have to pass on a manuscript, it's usually because the project isn't a good fit for our publishing program. We hope the author will continue to persevere and market the story elsewhere.
Yes, hearing "no" can be dispiriting for writers too. 🙂 Which is why I was so delighted when you sent me an email saying you were craving a winter hibernation picture book text almost four years ago. That email led to WILLIAM and a spring follow-up. Do you remember what prompted that email?
I think it was during a particularly cold winter and I was finding it difficult to get out of bed before dawn each morning to walk my Great Pyrenees. I had the seed of an idea when I came across an illustrator's sample showing a variety of adorable animals snoozing the winter away. I sent you the image, hoping it would inspire you, because I knew you'd be able to make magic with the idea. You exceeded my expectations!
Chuck Groenink's art is perfect for the story. At the time you signed him, he'd illustrated just a couple of books but already had several more in the works. How did you find him?
Chuck had recently been signed by another editor at Disney-Hyperion, Rotem Moscovich, to illustrate a picture book entitled THE FRIEND SHIP by Kat Yeh.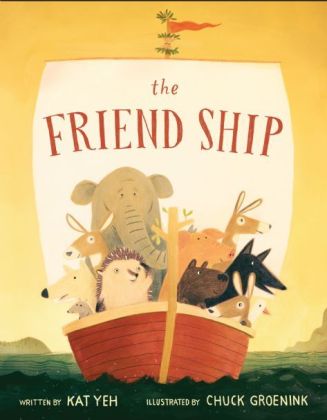 I loved his style and particularly his animal characters. (LA: We love that book at PBB, too. In fact, Tammi posted about it here).
Do you have a favorite spread from WILLIAM'S WINTER NAP?
My absolute favorite is the one in which the bed full of disgruntled animals declare that there is no more room. Their expressions make me laugh every time.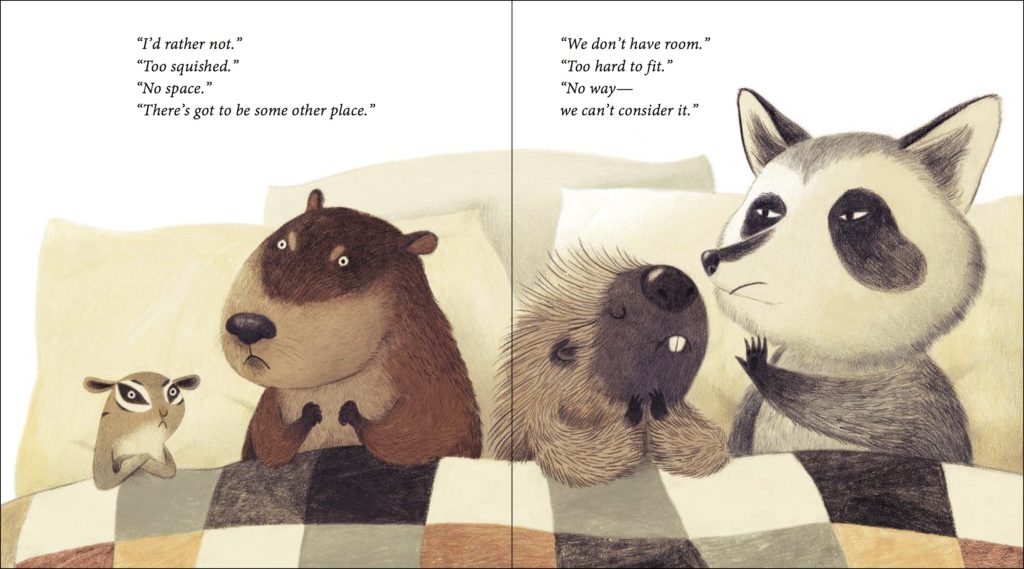 That's my favorite too. I also love when William opens the door, hoping the latest visitor will be someone small—and discovers that's not quite the case.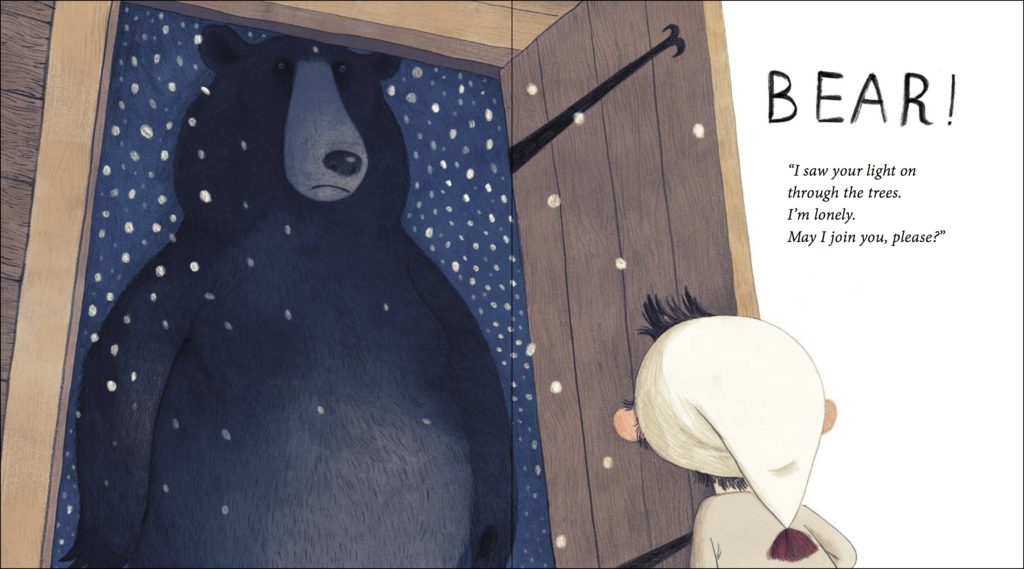 What other Disney-Hyperion picture books are you excited about this season?
THE SCARIEST BOOK EVER by Bob Shea (mentioned above) is perfect for Halloween, or anytime you want a laugh. The ghost narrator spills something on his sheet early on and has to go through the rest of the book naked. He's afraid to explore the dark woods next to his house—he'd rather stay home and clean the bathroom—and he almost misses out on a party as a result.
COOKIESAURUS REX by Amy Fellner Dominy and Nate Evans, illustrated by AG Ford, is hilarious. It's about a sassy T-Rex cookie that thinks he is King of All Cookies and keeps getting thwarted by the kid who is frosting him. We'll see who gets their last licks at the end.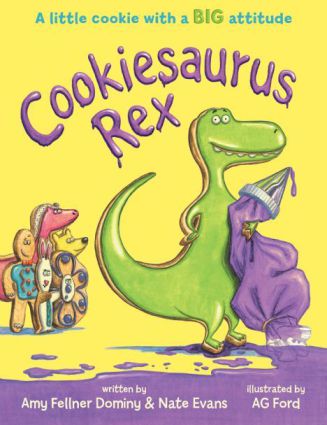 Anything else I should have asked???
What's it like to work with Linda Ashman?
Well, now that you asked, it's pure pleasure! Her writing is economical and playful at the same time. She's a master wordsmith. She's also very open to editorial feedback, and she has a great eye when it comes to reviewing sketches and final art.
Oh, wow—I honestly was not fishing for compliments! But thank you, Steph. It's been such a pleasure working with you over the years. And thanks so much for visiting the blog!
* * * * * B O O K    G I V E A W A Y ! ! ! * * * * *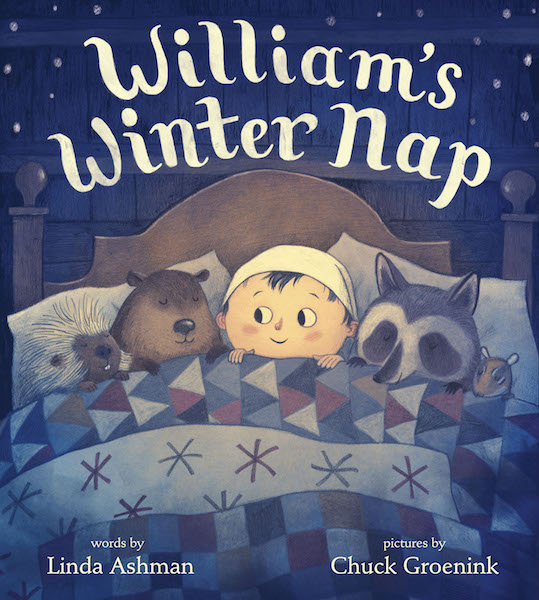 To win a signed copy of WILLIAM'S WINTER NAP, leave a comment below by November 10th. I'll choose two random winners, to be announced in my next post.

GOODREADS MEMBERS: Visit the WILLIAM Giveaway Page by October 22nd for another chance to win.