Extra! Extra! Read all about it!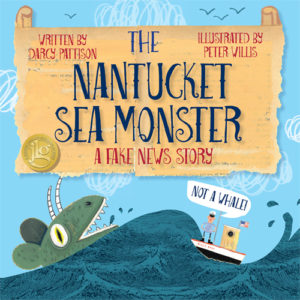 Do you believe everything you read in the newspaper?
Early in August 1937, a newsflash came: a sea monster had been spotted lurking off the shores of Nantucket Island. Historically, the Massachusetts island had served as a port for whaling ships. Eyewitnesses swore this wasn't a whale, but some new, fearsome creature. As eyewitness accounts piled up, newspaper stories of the sea monster spread quickly. Across the nation, people shivered in fear.
Then, footprints were found on a Nantucket beach. Photographs were sent to prominent biologists for their opinion. Discussion swirled about raising a hunting party.
On August 18, more news spread across the island: the sea monster had been captured. Islanders ran to the beach and couldn't believe their eyes.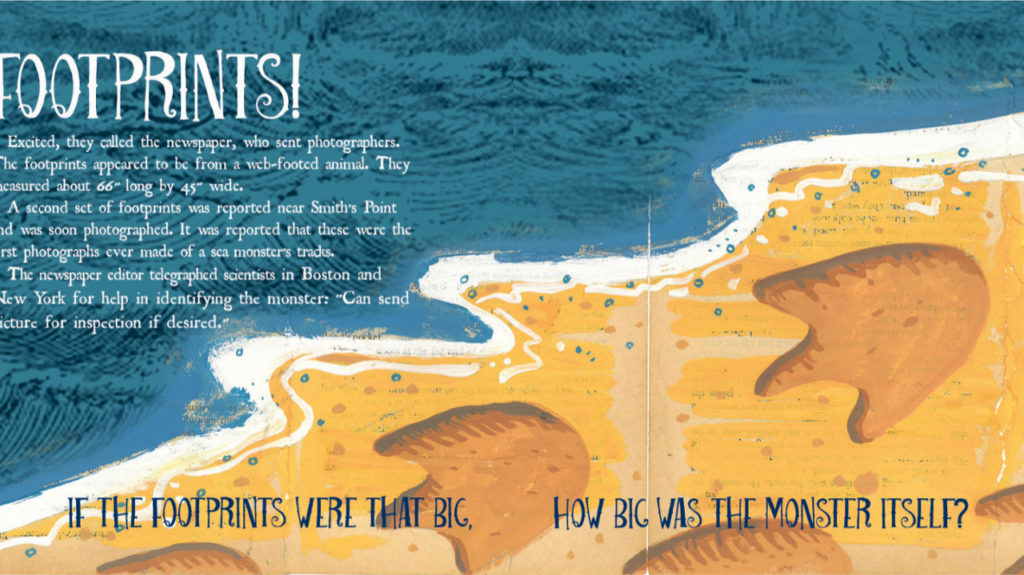 Lucky for us, Darcy Pattison captured this REAL fake news story in her latest picture book, The Nantucket Sea Monster: A Fake News Story, illustrated by Peter Willis.
Oh, people. The title of this book is my favorite title of 2017. I remember sitting next to Sterling editor Meredith Mundy and author/illustrator Troy Cummings at an SCBWI event in Indiana last June when Darcy shared the title of this book. All three of us were so wishing we had thought of it first.
Darcy was kind enough to stop by Picture Book Builders for an interview.
Darcy, congratulations on your latest book!
What led you to writing this story?
Of course, the political climate of 2016 influenced the choices in this book, making it timely. However, I originally researched the event much earlier. In 2010, I visited Nantucket Island to research Tony Sarg, the inventor of the Macy's Thanksgiving Day Parade balloons. He was a puppeteer and saw the balloons as upside down marionettes.
The 1937 publicity stunt with a sea monster balloon was the focus of my research, so I interviewed people who had seen the balloon when they were children. The research went well, but the museum personnel said another author was researching Sarg, as well. That was Melissa Sweet. Her 2012 book Balloons Over Broadway, a biography of Sarg, won the 2012 OrbisPictus award. That meant my story was dead.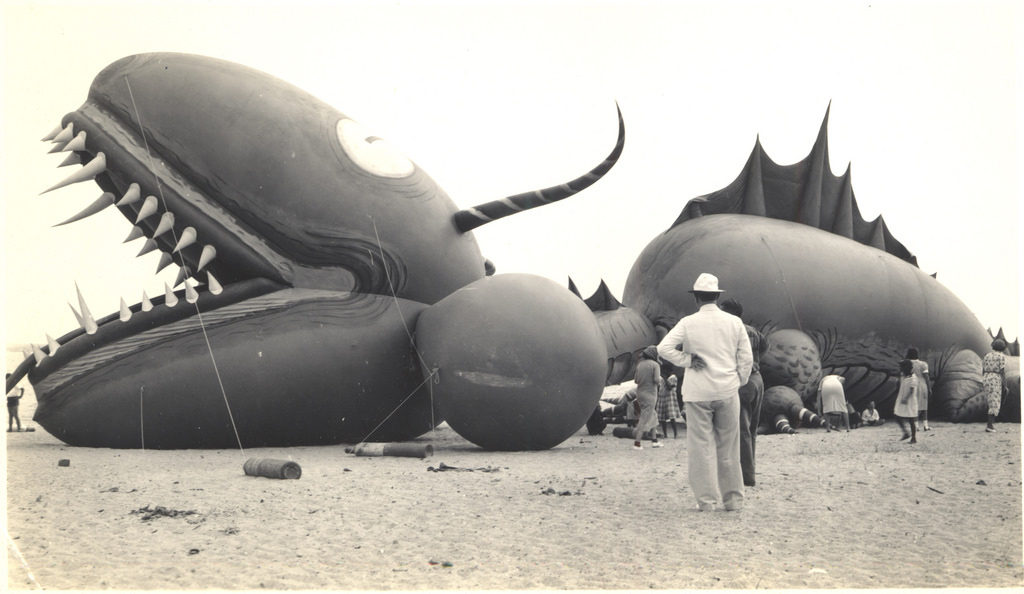 Here's the thing, though. I was never interested in a biography of Tony Sarg. The publicity stunt was my focus. When the political situation of 2016 started to emphasize fake news, I recognized an opportunity to bring the story back out and work on it. With little effort, I re-focused slightly to emphasize the fake news aspect.
Moral: Stories are never dead; they are composting and waiting for the right time to come to life!
Did you face any particular challenges while working on this book?
Fortunately, documentation abounds for this story. The Nantucket Historical Society provides photos of the sea monster on its Flickr accountalbum, "Tony Sarg's Sea Monster" (https://www.flickr.com/photos/nantuckethistoricalassociation/sets/72157612238433015/). Digital archives of the island's newspaper, The Inquirer and Mirror, are available on the Nantucket Atheneum site (http://digital.olivesoftware.com/olive/apa/nantucket/). But availability doesn't mean that it's any easier to analyze and make sense of information.
Timelines seem to be crucial in my story writing. The events of August 1937 were clear, but I wanted to understand how they developed. Researching the island's newspaper, The Nantucket Nantucket Publicity Committee was created on March 13, 1937. Most of the people involved with the hoax were on that committee. Also, I needed to trace how the balloon arrived on the island because it weighed 300 lbs, and needed about 9000 lbs of compressed air. Many details only received a single line in the Timeline included in the back matter. Yet, I couldn't write the story until I had full timeline in hand.
Please share a couple of tips for writing nonfiction picture books.
Because I write narrative nonfiction, the timeline is a crucial prewriting phase for me. I put everything in time order, even events that seem unrelated. Sometimes, those details become important in understanding and telling the story. Once the timeline is ordered, though, I still need to find the right place to begin the story. For that, I think about the most dramatic way to structure the story to keep the reader turning the pages. I look for an exciting or startling moment to give the story a strong hook.
Scoop time! What's next for you? Please give us two pieces of real news and one piece of fake news. 🙂
The Nantucket Sea Monster: A Fake News Story is Junior Library Guild selection.
The Nantucket Sea Monster: A Fake News Story is short-listed for the 2018 NCTE OrbisPictus nonfiction picture book award, which is appropriate since the previous book about Tony Sarg was a 2012 OrbisPictus.
I also write middle grade novels and out this spring is Road Whiz, a sports story about running 5Ks.
Thank you, Darcy, for visiting Picture Book Builders. We wish you much success with this book!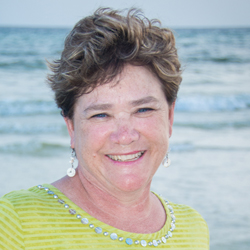 BIO:
Children's and YA book author Darcy Pattison researches historical stories that have impact on today. Her science history books include BURN: Michael Faraday's Candle, and CLANG! Ernst Chladni's Sound Experiments (spring, 2018). Published in nine languages, her book, The Journey of Oliver K. Woodman, received an Irma Simonton Black and James H. Black Award for Excellence in Children's Literature Honor book. She blogs at darcypattison.com. Find her books at mimshouse.com
GIVEAWAY: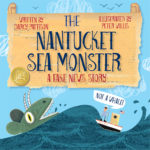 Darcy is giving away a signed copy of The Nantucket Sea Monster: A Fake News Story to one lucky duck commenter. Winner will be announced in my next post. (This is 100% real deal news.)
Xenical no Prescription
buy Super Cialis
http://rxbuyonlinewithoutprescriptionrx.net/buspar.html