Here's a quote from the back flap,
"Davide Cali and Serge Bloch have created many books together for a variety of ages,… Although both Davide and Serge have created dozens of books without the other, the ones they create together are special— demonstrating a depth of emotion and an appreciation of the world without being overly sentimental."
I pulled that quote because it sums up what I felt when I read this book. It felt seamlessly as if the author had left room for the illustrator and that the illustrator took full advantage of creating a character and telling the visual part of the story. It also should be noted that both names are listed without titles on the cover 🙂
This is the story of George and his shadow. It sounds obvious and as if it's been done before, but it's the humor of both the words and the images that adds layers and lots of suprises.
To begin with, George is a man, not a child. And yet his antics and observations in the story are very child-like.
When George awakes one morning to find a guest sitting across from him at the kitchen table, he asks "Who are you?"
""I'm your shadow," answered the shadow.
"What are you doing here? Shouldn't you be on the floor?"
"I was hungry.""
The Shadow follows George all around and George isn't really a fan of having a constant companion. George grows more and more annoyed by his ever-present follower and tries a lot of very funny ways to get rid of his shadow.
Like cutting him apart,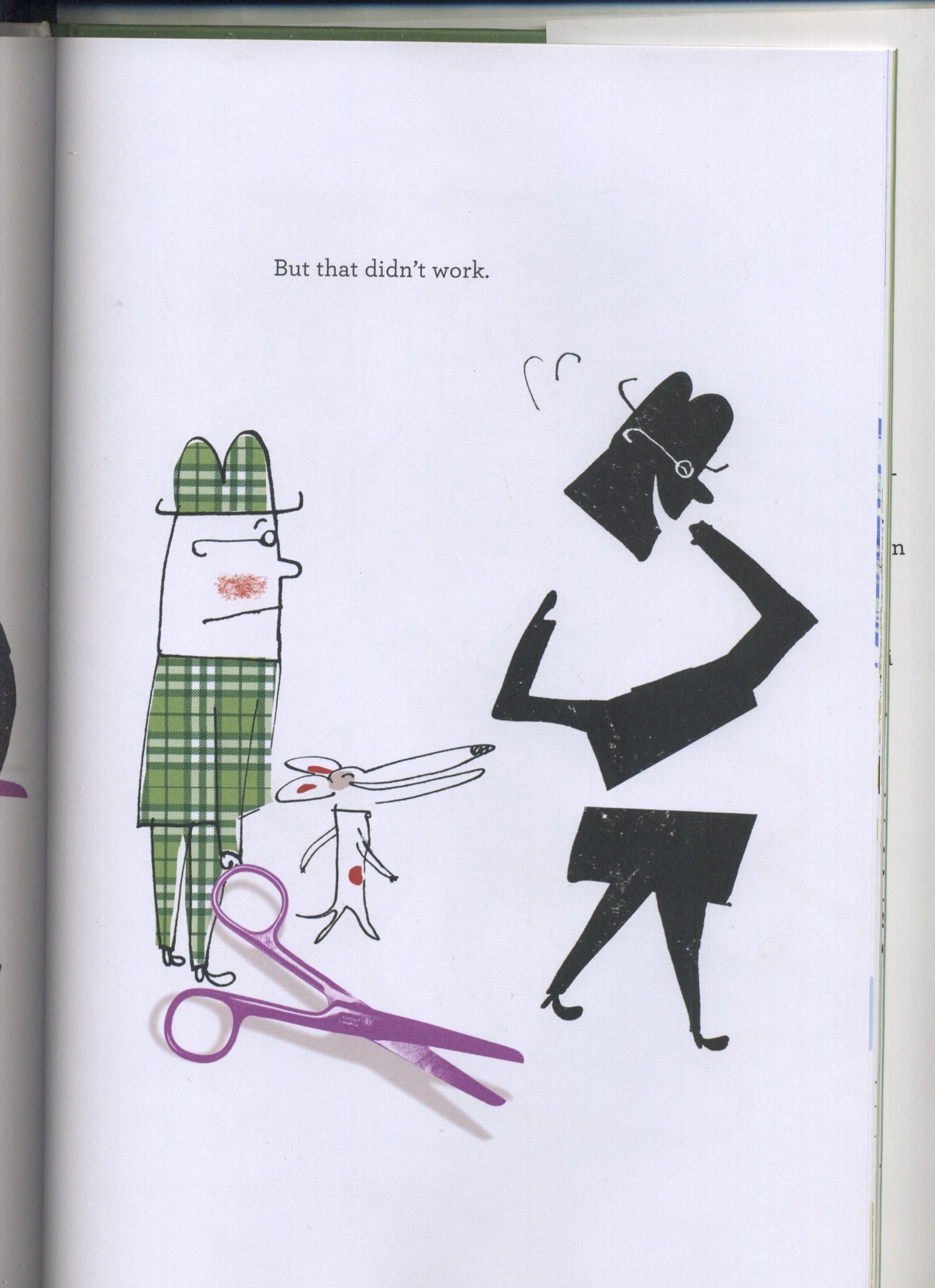 vacuuming him up,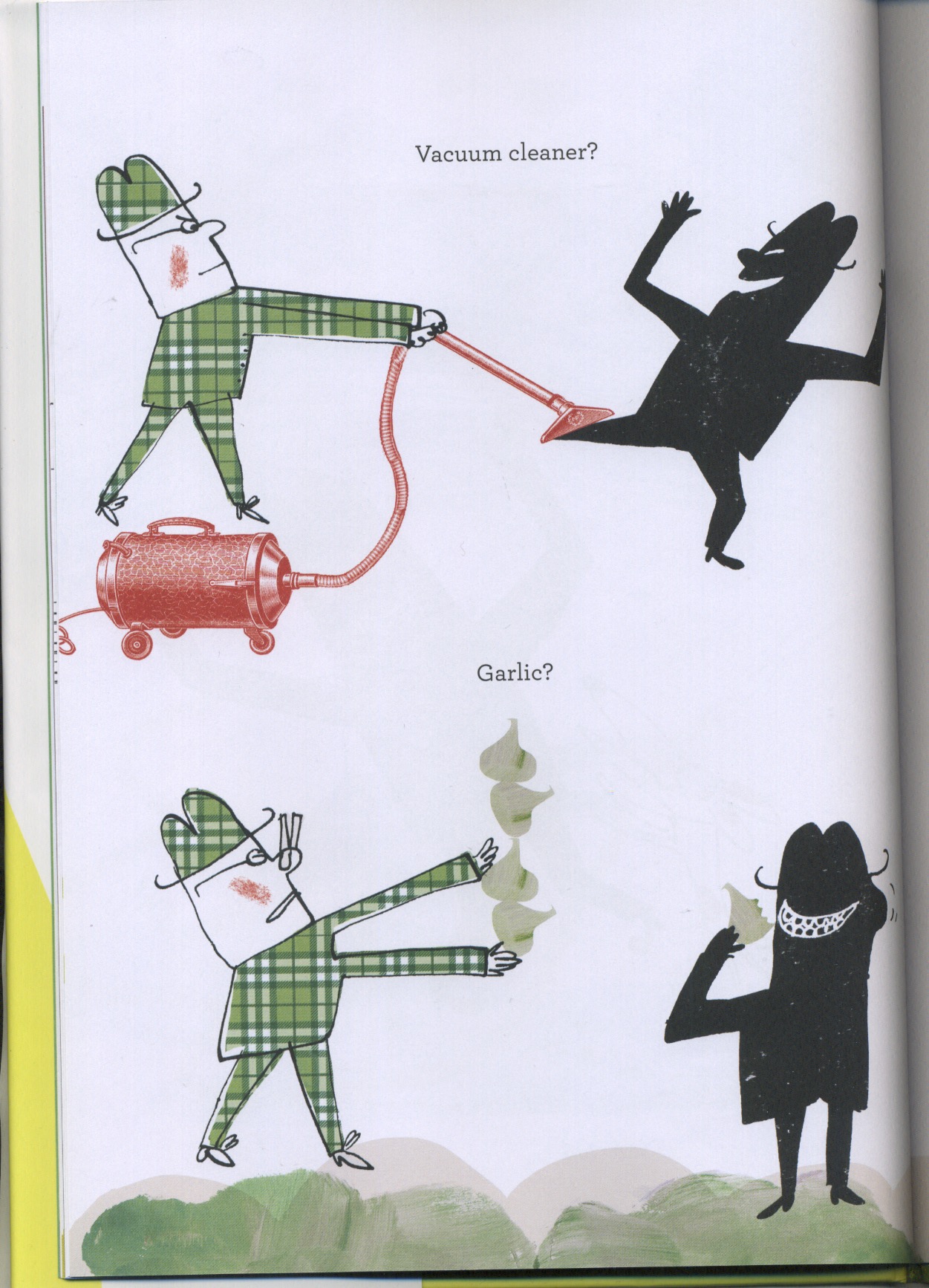 and offering him garlic.
When George's dog seems to think the shadow is okay, George begins to see that they can have a lot of fun together.
Finally, George's shadow decides to take a very long nap and poor George realizes how much he misses his new friend.
I'm not going to spoil the ending— please pick this up and tell me if you were surprised by the clever little twist? I was!
I don't know how Serge Bloch manages to inject so much humor and character with just a few lines. Even George's morning facial stubble made me chuckle.
Kids will laugh because of the funny antics. They might recognize themselves as having lost their patience with a friend who always tags along like a shadow. They might connect to some of the big picture about how being inclusive can lead to more opportunities and growth. They might even notice the message about self acceptance and appreciating everything about yourself.
But none of that really matters, because it's a wonderful picture book.
Period.
Zovirax no prescription
Buy Nolvadex online
http://rxbuywithoutprescriptiononline.net/zoloft.html