A few months ago at a book festival, I was sitting at the signing tables across a large, cavernous room from the stage. Even at this distance, in a jam-packed building known as The Barn, I had no trouble hearing the cascades of laughter coming from the reading area.
Who was making these kids crack up? Kids' book author (and fellow NC resident) Stacy McAnulty, right here.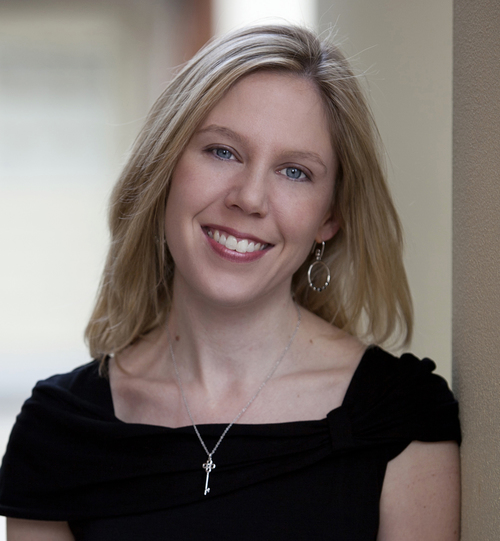 And what was she reading that was so dang funny? It was her new book about . . . Earth. Yep, our own planet. Not a subject normally associated with knee-slapping hilarity, right? But Earth! My First 4.54 Billion Years (illustrated by David Litchfield) serves up plenty of humor along with a healthy dose of planetary facts and natural science. Publishers Weekly called it "Terrifically entertaining" in a starred review.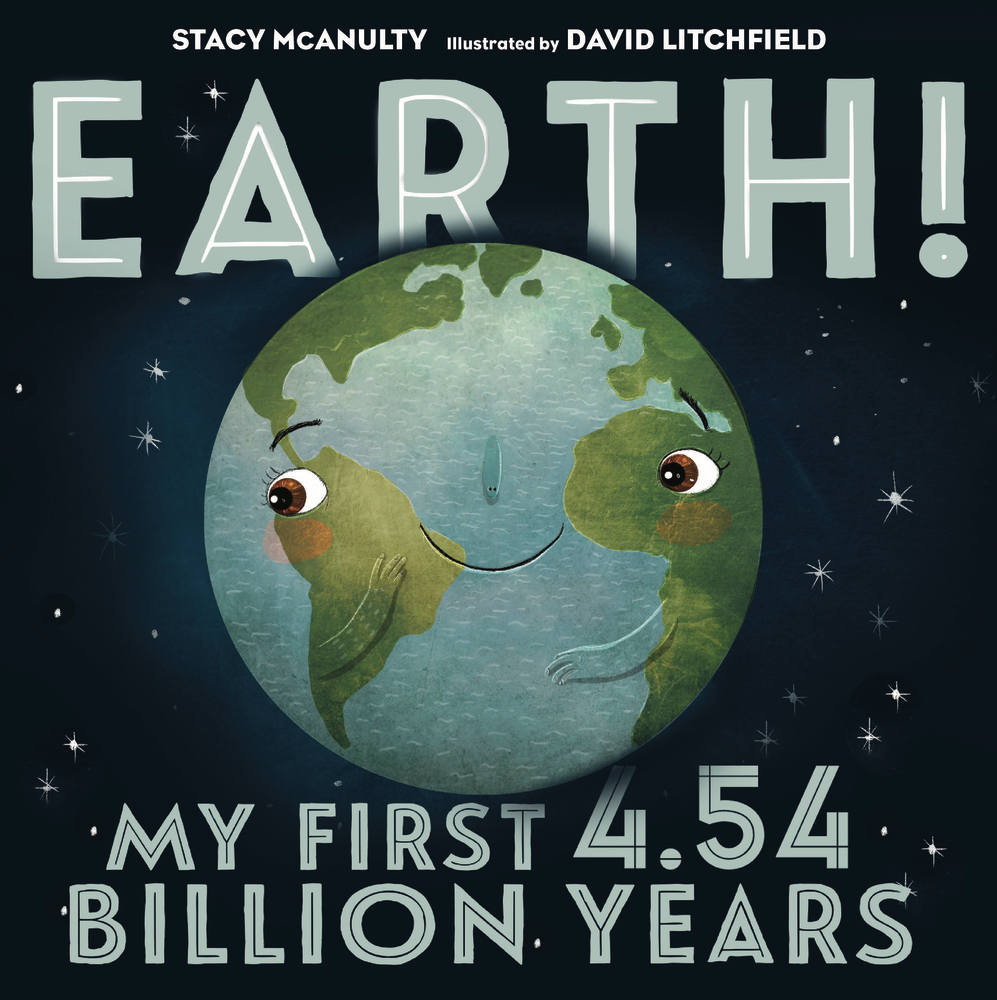 How did Stacy pull this off? For starters, she lets Earth tell her own story, and gives her a distinctive and funny voice. Here's how it begins: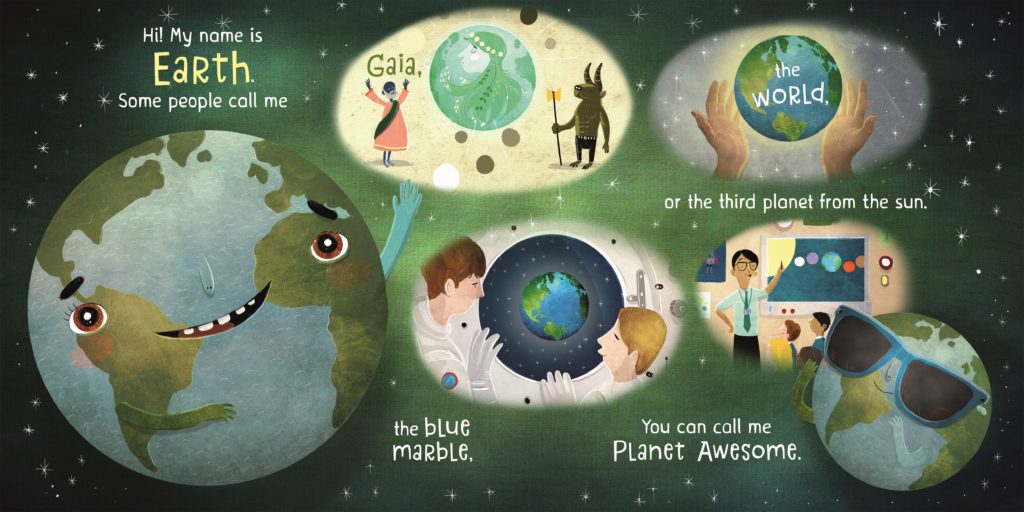 The humor is also very kid-friendly and relatable. Like this spread with Earth's baby picture: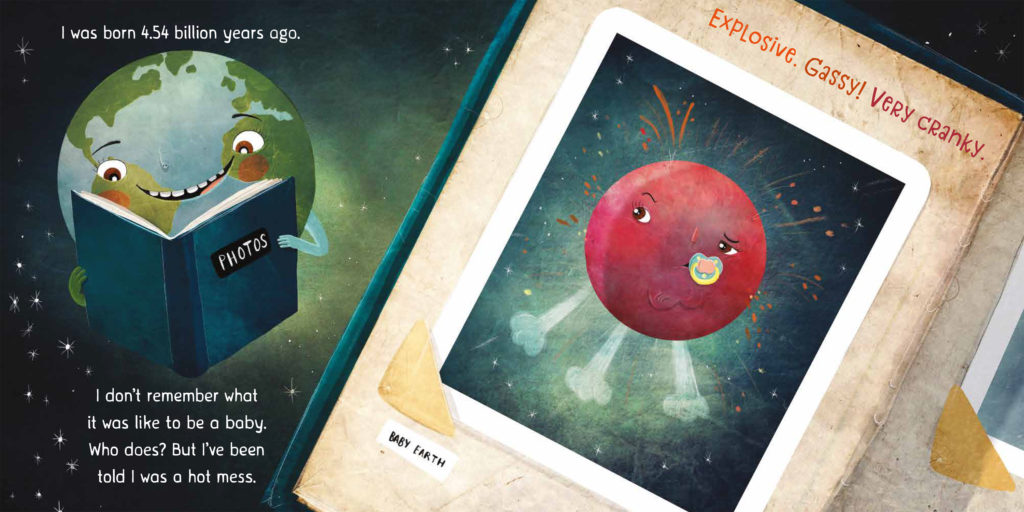 But I wanted to dig a little deeper, so I asked Stacy to stop by and answer a few questions. So read on, friends—and be sure to leave a comment below for a chance to win a copy of the book.
Let's start with the backstory. What prompted this idea?
I didn't set out to write a nonfiction picture book. Earth evolved from a story about a pet rock. The rock was a pet to a boy during the stone ages, and then a pet to a girl in the bronze age, and then a pet to another kid during medieval times, etc. I shared the manuscript with my author friends, and they did not love it. But I couldn't let the story go. It took a few weeks for me to realize what I really wanted to write about. TIME! Or, more specifically, how long Earth has been around and how earthlings are pretty new to this awesome planet. Rocks have been around much longer.
Earth is a BIG topic! How did you determine what to put in and what to leave out?
The full title is Earth! My First 4.54 Billion Years, and I imagined my character Earth as a 4.54-year-old kid. How would a 4.5-year-old explain her existence and accomplishments? She'd be proud, knowledgeable, and matter-of-fact. As the author, I tried to sneak a lot of additional facts into the endnotes. I loved learning about mass extinctions. We put a wee bit about them under the heading "Life". Only about half of what I wanted to include in the endnotes actually made it to publication.
(I thought the mass extinctions were fascinating too. And since many of us really like this sort of back matter, here's that extra info spread . . .)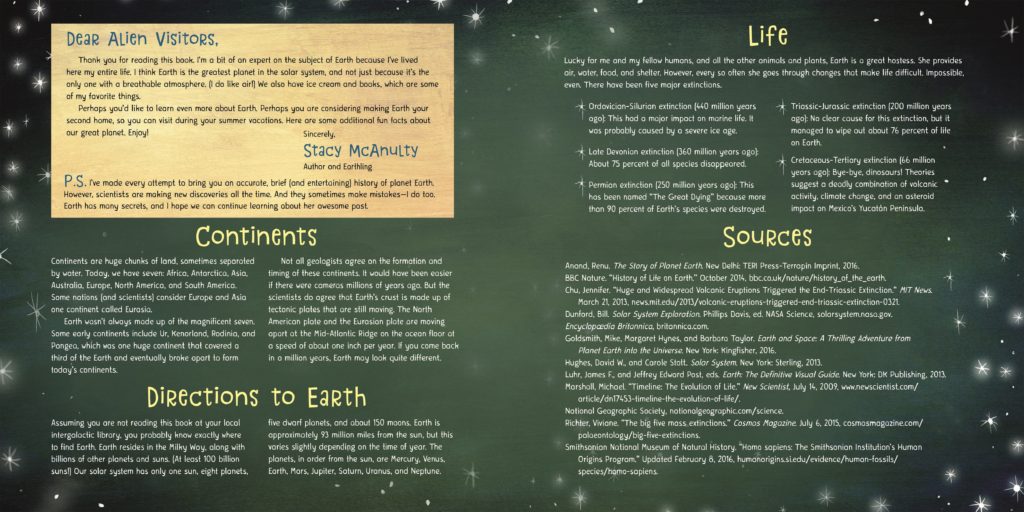 Anything particularly challenging about writing this story?
So I've lived on Earth my entire life and thought myself an expert on the topic. I know how long it takes for our planet to rotate and revolve. I got this! If I didn't know something, I'd Google it. No problem! Until some of the information from reliable, respected sources didn't match. Uggh! Is the Earth 4.5 billion years old? Or 4.6? Or 4.56? Or 4.54? What have continents looked like through time? What do we call them? Why can't scientists agree?!? Turns out there were no cameras around billions of years ago, or even millions of years ago. But science is improving, and we're learning more and more every day. (Still waiting on that time-travel machine, though. That would be helpful.)
In addition to your many picture books, you're the author of two chapter book series, plus your first novel (The Miscalculations of Lightning Girl) coming out in May. Do you have a favorite genre?
I like to jump from project to project. Sometimes in the same day. Sometimes in the same hour! If I get stuck on something, I can shift gears and continue working. I don't have a favorite genre. I hope to keep producing in all these areas, and I'd like to write YA too. I can't imagine myself creating a book for adults. Maybe when I first started, but not anymore. That's where I draw the line.
You were a mechanical engineer for many years. Were you writing on the side all that time?
I designed airline seats for about 8 years and also worked in IT for a GM facility before that. When I finished college, I thought: Oh good, I don't have Vibration-and-Shock homework. That means I have time to write. (Yes, I took a senior-level class called Vibration and Shock.) That was the beginning of my hobby. I tried short stories, sci-fi novels, essays, everything. Then, years later, when my daughter was born, I discovered kids' books and fell in love.
You write lots of funny books. Any tips on writing with humor?
Kids love potty humor, and I love to hear kids laugh, so I'm not afraid to go there. Beyond that, the best advice I've heard about writing humor is to write ten punchlines to every joke. Your first zinger may or may not be your best. So brainstorm. And when in doubt, add the words poop, toilet paper, or butt. (Warning: you may be censored during read-aloud time.)
Thanks so much for visiting, Stacy. And to all other Earthlings, here's your chance to win a copy of the book!
* * * * B O O K G I V E A W A Y ! * * * *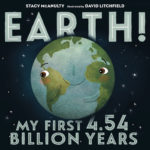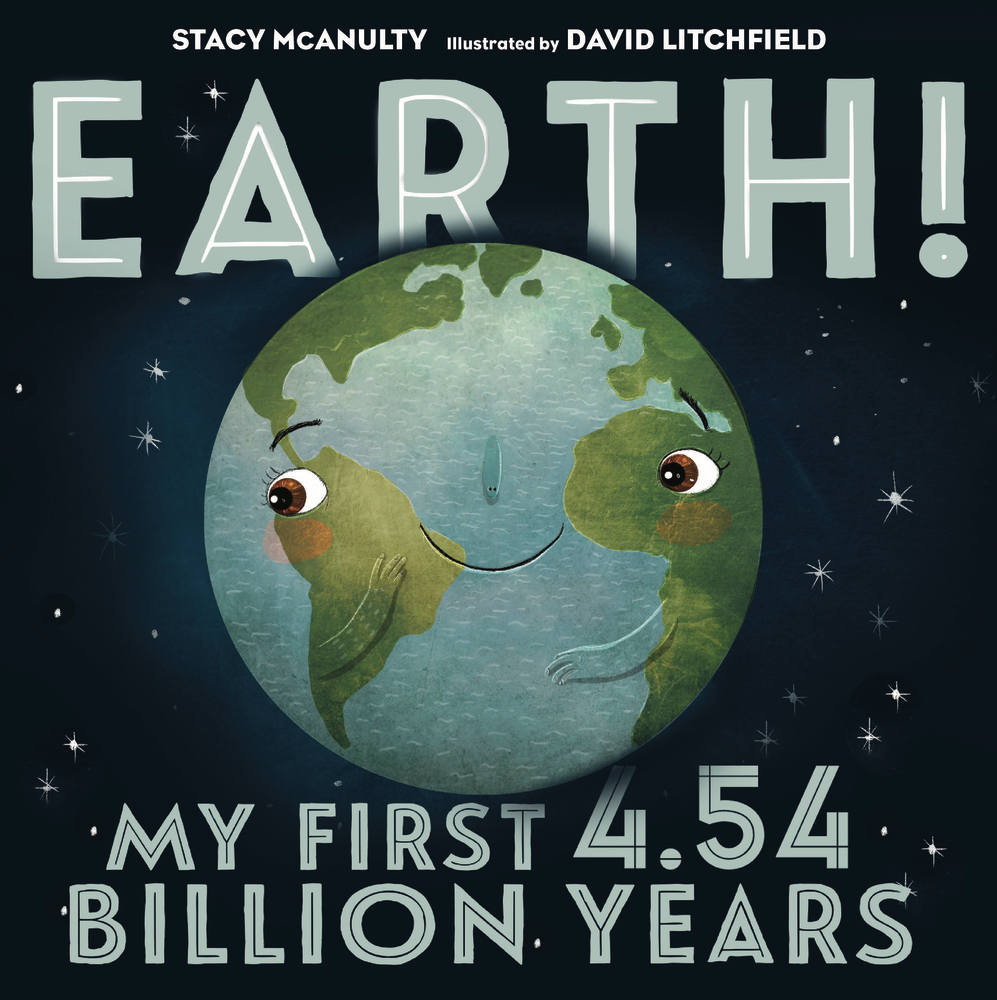 To win a copy of Earth: My First 4.54 Billion Years, leave a comment below by April 25th. I'll announce the winner in my next post.
And, finally, congratulations to Heather Pierce Stigall, the winner of Caroline Stutson's Blue Corn Soup giveaway! Thanks for reading, everyone!
Premarin Without Prescription
http://yourcialisrx.com/cialis_professional.html
http://rxbuywithoutprescriptiononline.net/trazodone.html