As per usual with how I'm finding books these days, an instagram cover photo once again caught my eye. It was called Looking After William by Eve Coy. I responded with google search, read the summary, and hit order. Another "gut" feeling book purchase.
While I could have easily talked about how beautiful Eve's artwork is in this book, it's a close second to my favorite thing she's done here. The power of perspective. Eve has taken something that seems obvious, and used it a to mislead us into a very charming reveal. I'm just going to drop the spoiler alert here so…read on having been warned that I'll be giving it away.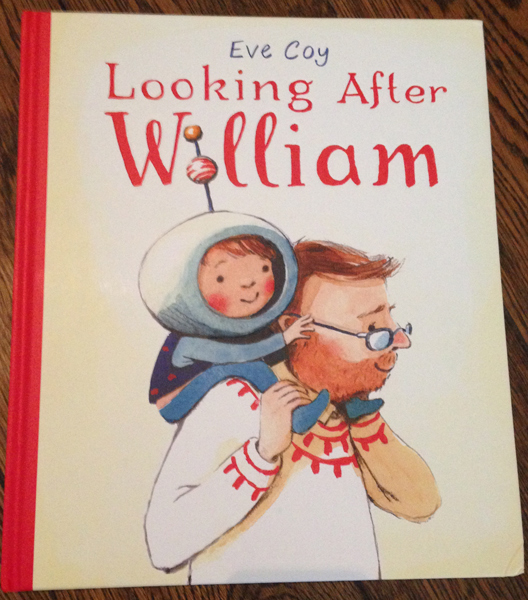 The idea of Looking After William looks very straight forward on the beautiful cover. I would believe 99% of us will assume this book is about this little kid named William and his dad, and that's 100% on purpose.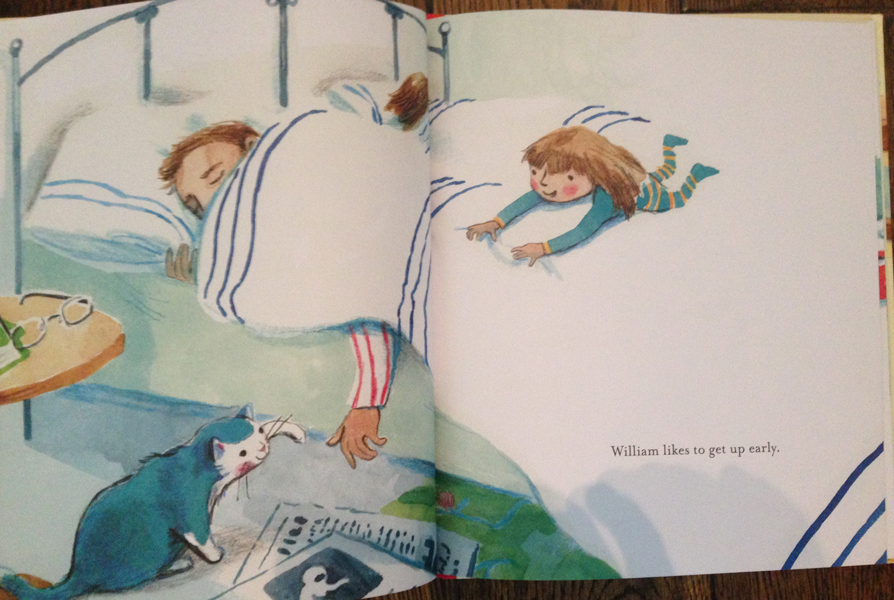 Eve is able to write and illustrate this story so that every line in it acts like a line a parent has said about their children – which makes it instantly relatable to most parents and grown-ups. It sucks us even further in.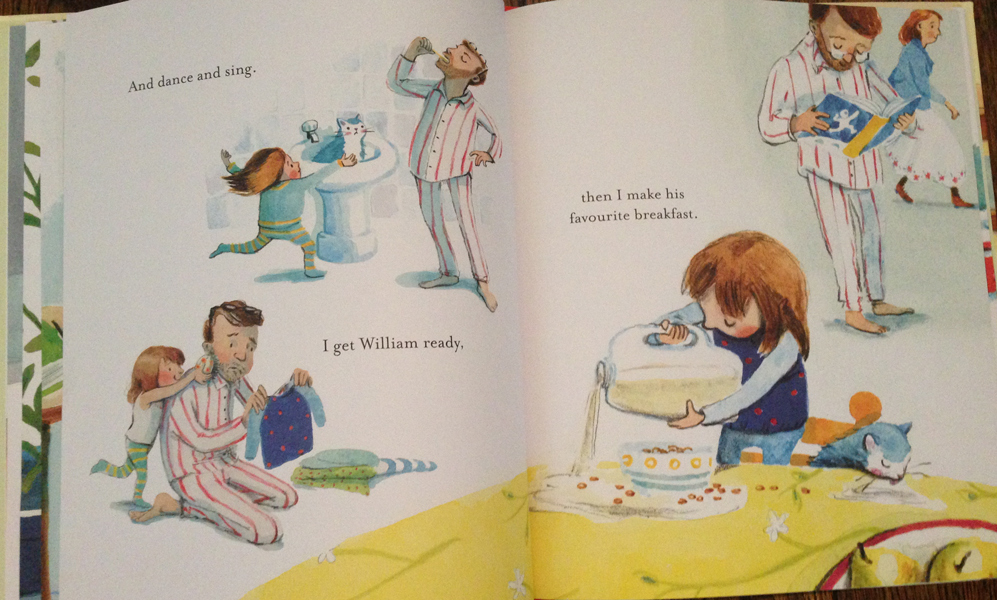 But this story is actually from the child's perspective, and William is her father. While some might figure it out earlier (there are a couple hints), Eve only truly reveals it at the end of the book. Through out the entire book, we're taken on a day in the life of a parent who the child has claimed responsibility over – another thing many of us can relate to.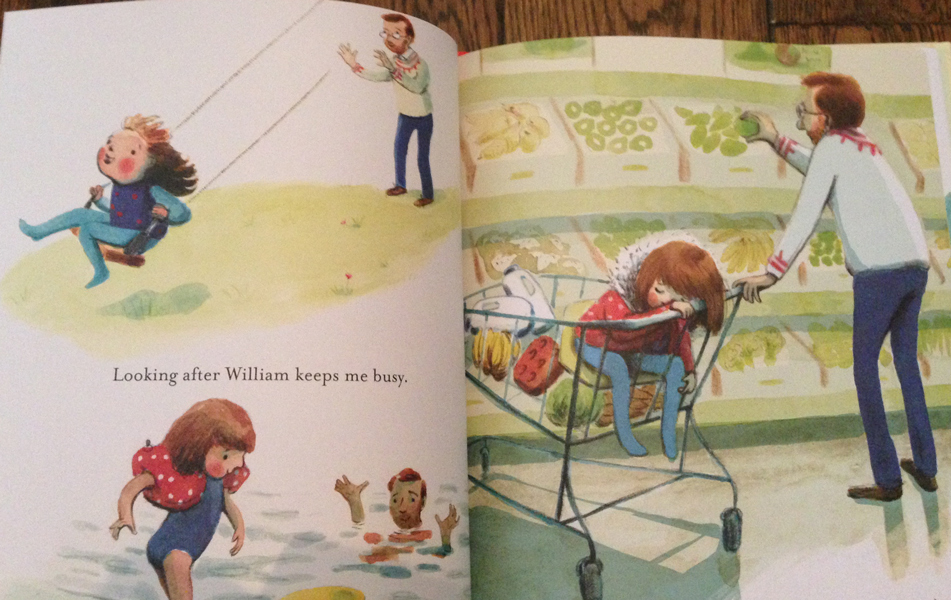 I love the interaction between the parent and their child, and how Eve Coy has balanced the artwork in contrast with what is actually going on, or rather, the perspective we're wanting to read this from. I believe this works so well in this book because the lines really do work for both characters. Naturally, the text works from a parent's point of view, and this book could have already been pretty good as straight forward as that. But the idea that this is actually from the child's view makes it so much more unique, especially against the background of the what's happening in the story – how children can often see themselves as their parents care takers. I find it just brilliant.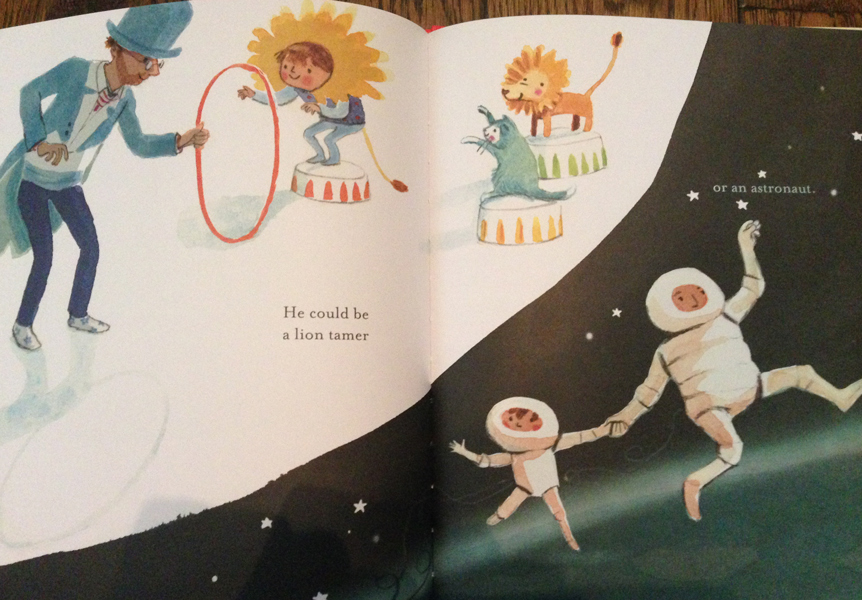 As I already said, it's really not hard to enjoy how beautiful Eve's work is here, and all the little side details and stories she has carrying on in the background only add to this story and the character. Normally I like to read these new books with my kids, but this time I wanted to see if they would catch on. I was rewarded with having my youngest slip it off my desk and in a few minutes, returned with a huge smile saying that William was really the dad!
So, that brings me to the "take-away". There's something to considering the perspective of the story. Can we look at the stories we're writing and see if there's potential for another perspective of the same story that might be more interesting? What about a little misdirection with something obvious to help sell it? Probably couldn't hurt to try. In the meantime, be sure to visit your local book shop or library and pick this gem off the shelf.
Until next time!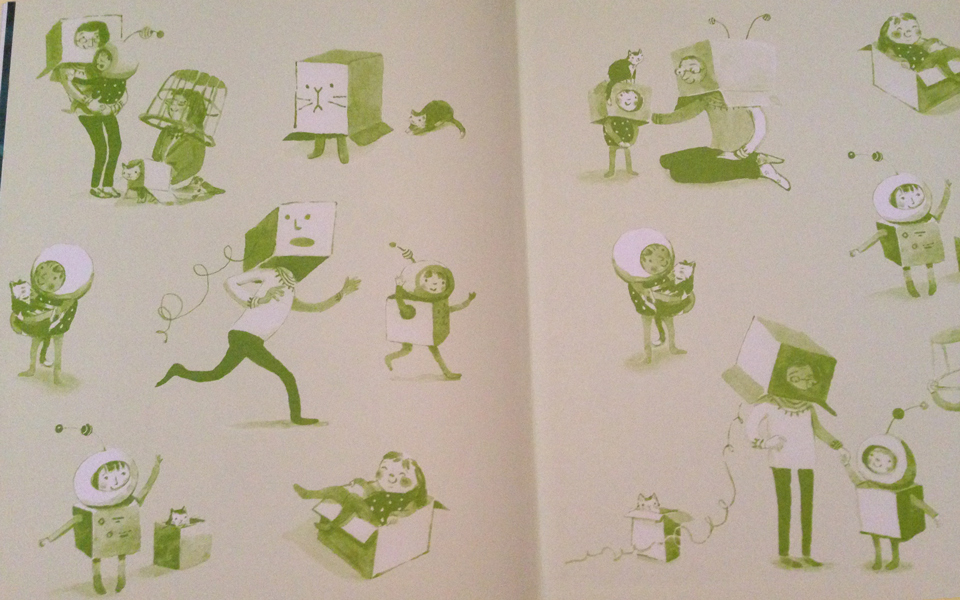 Special Bonus: I have a real soft spot for the endpapers.