I had different favorite animals at different points my life. I remember being smitten with monkeys when I was quite young, pining for a raccoon (after reading Rascal by Sterling North) when I was little older, and in high school I studied crows and ravens for a couple of years and really, really, really wanted a crow! I knew we would be best friends! Seeing a crow that has taken to a human still gives me pangs of jealousy (envy? I can never get those right.) And at one point, I can't remember how old I was, but I thought having a kangaroo was something a kid could do. Now I seem to be attracting a lot of bunnies. Go figure.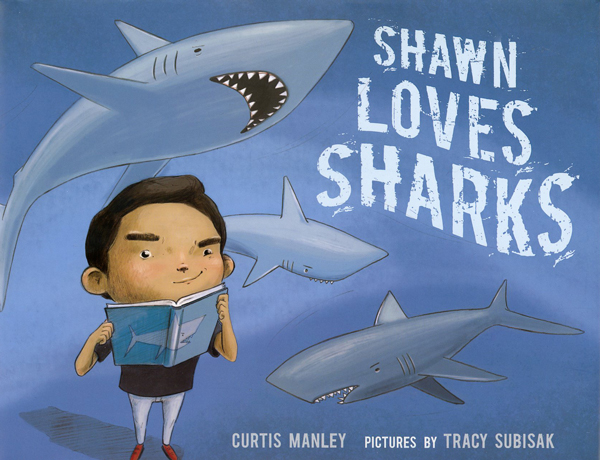 In Curtis Manley's new book, SHAWN LOVES SHARKS, Shawn, well…loves sharks. He is mad for everything about sharks, their streamlined shape, their big mouths and sharp teeth, and their dark blank eyes.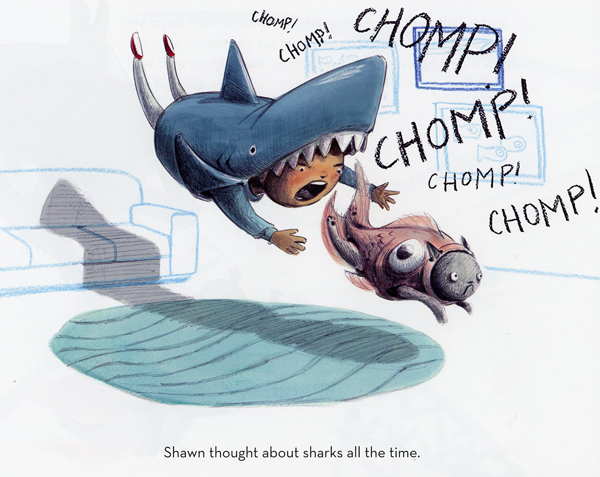 When Shawn plays, he plays shark. When he eats, he eats like a shark. When he watches a video or reads a book they are all about sharks. So, it is only natural to think when his teacher tells the class that they are going to study predators, and every student will  learn about a different predator, that Shawn would get the Shark!
Alas, Shawn gets the Leopard Seal. A seal! Can you believe it? Sharks EAT seals for crying out loud!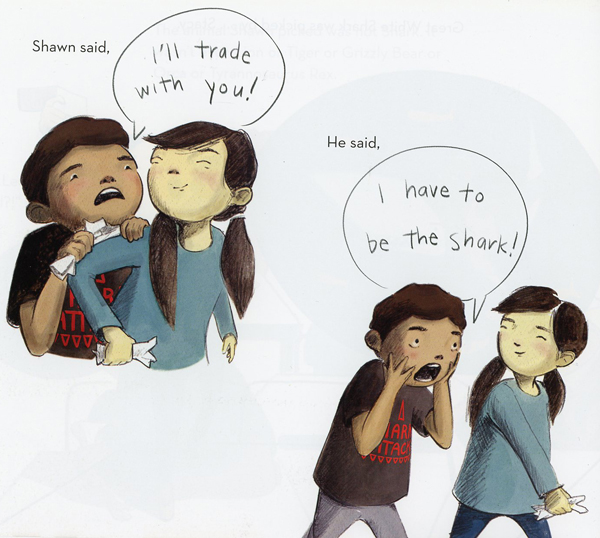 And the Great White Shark goes to Stacy. Shawn tries to negotiate a trade with her, he begs her to trade, but Stacy is keeping the shark.
Reluctantly Shawn starts reading about seals and finds there is much to like about seals, too! Their big brown eyes, their soft fur and how they can twist and turn and change directions so quickly.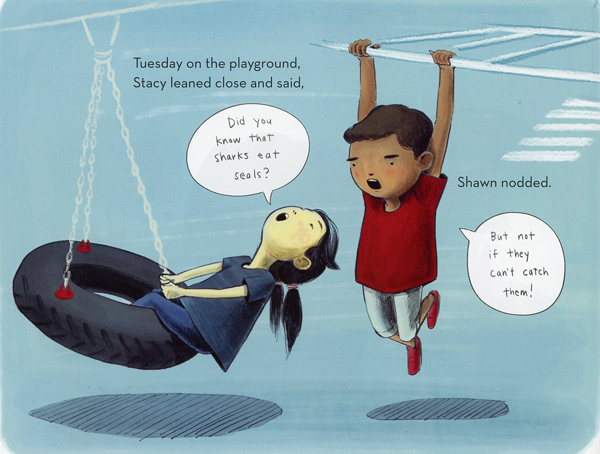 As everyone knows, you can't have a shark and a seal on the same playground without expecting a confrontation. And when prey turns to face predator, can anything good come from it?
SHAWN LOVES SHARKS is a sweet read about appreciating all things ,not just those in your circle. It is about friendship and exploring and learning and sharing. All good things!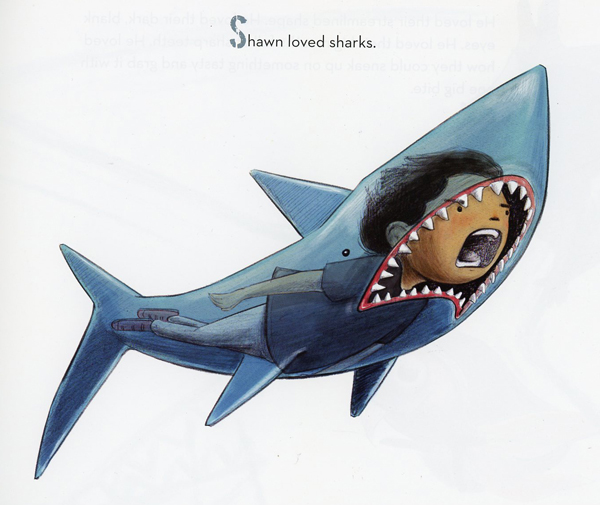 The illustrations by Tracy Subisak are in a primarily greens, grays, and blues palette and evokes the sea. Her characters are very expressive and convincing. And her peripheral character, the cat in its fish or penguin costume, is to die for.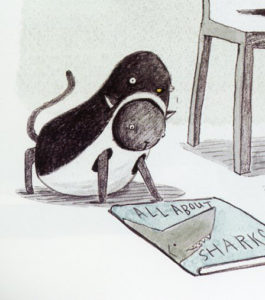 Last Saturday SHAWN LOVES SHARKS won the 2018 Washington State Book Award for picture books. Well deserved and congratulations to Curtis.