Hello! I'm back already with another post, this time with Beatrice Alemagna's latest: HAROLD SNIPPERPOT'S BEST DISASTER EVER. I bought this book mere minutes after seeing the cover online just because of the artwork. But what I received was a story that was immensely refreshing and satisfying.
I always want to talk about the artwork in these books, and this one is no exception, but the one thing I want to focus on today is how Beatrice Alemagna has reminded me that in the tight economy of words in a picture book, it can still work to have a story that breaks the word count banks.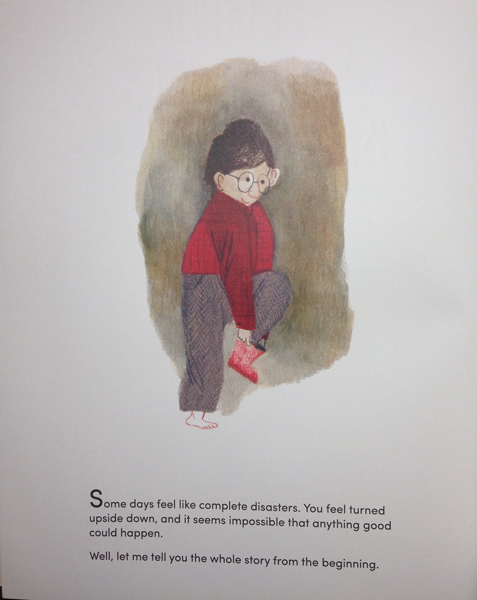 How many picture books do you read that take longer than 5-7 minutes? The first time reading HAROLD SNIPPERPOT'S BEST DISASTER EVER, I was so drawn into the story that it didn't matter how long it would take, I was going to enjoy finishing all 48 pages of it. Beatrice Alemagna is a gifted writer who captivates us with her words, no matter how many she uses.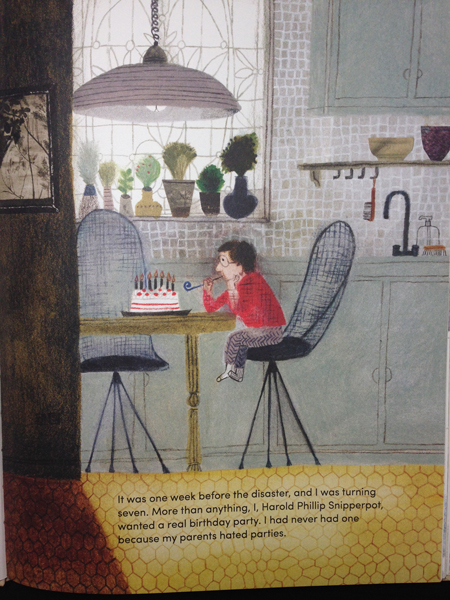 This story begins in a way that folks often begin their own stories or situations in life with their friends or family. It's a good hook and feels natural.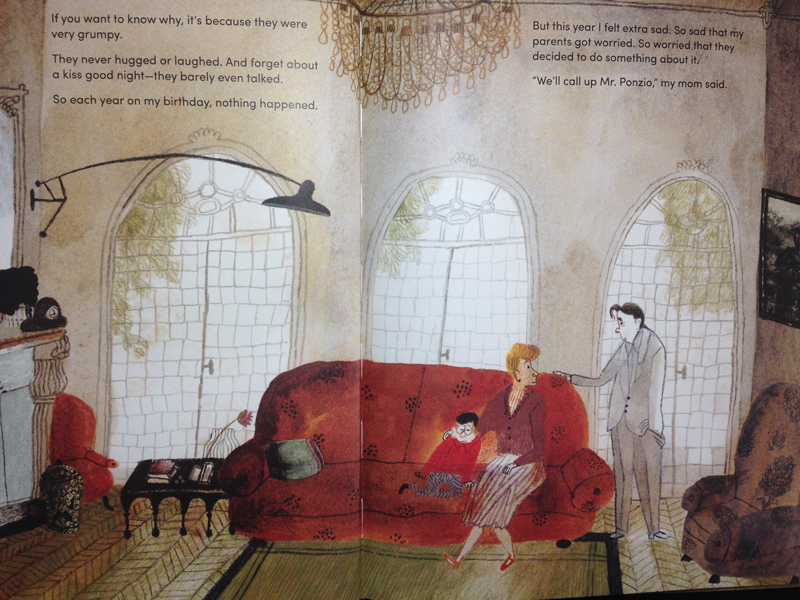 I think Beatrice also makes this book very relateable with the problem that's revealed. It's believable to think many children (and adults) would be understanding of Harold's situation (or his parents).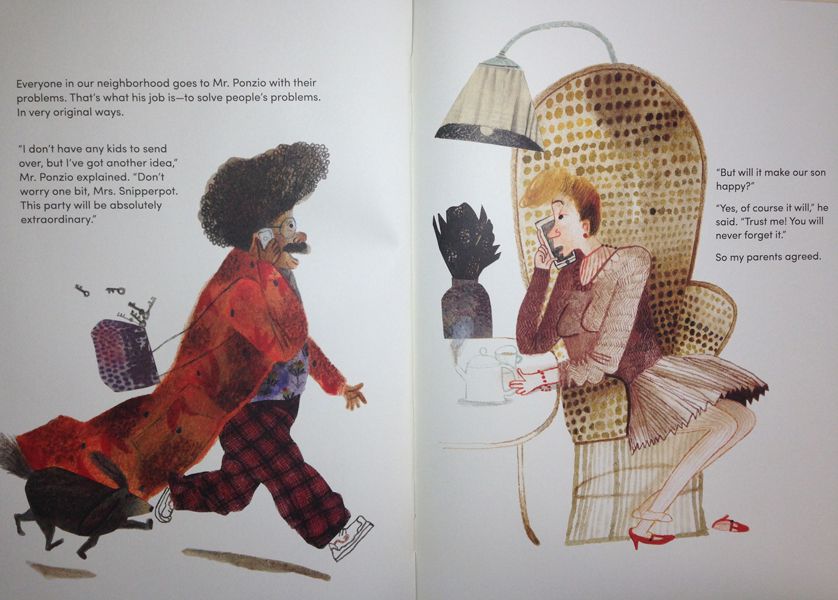 This is the kind of book that takes it's time to get to the next page. Beatrice Alemagna builds everything just enough and then reveals just enough to make sure we're still on board – and she does it so well with fantastical elements that we just don't expect.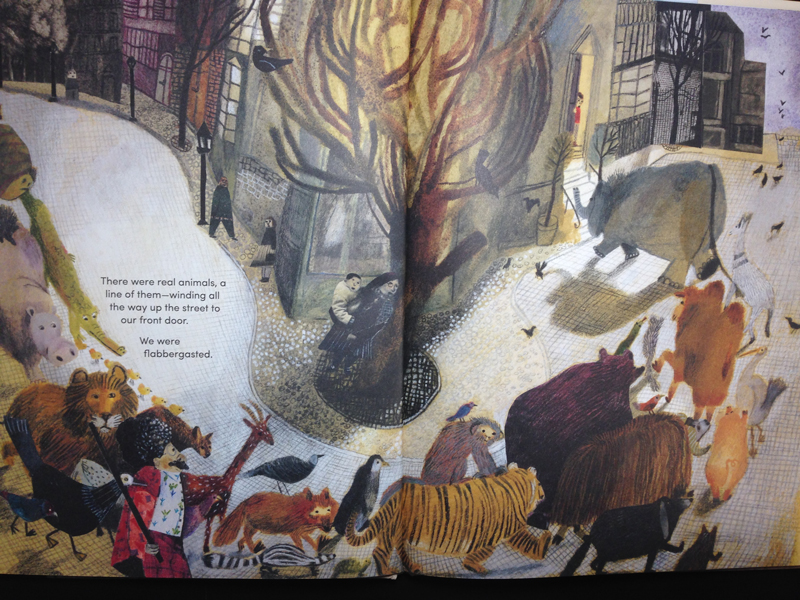 It was books like this where I would look at the pictures, then just sit and daydream as I listened to the story being told. My imagination just unfolding all these scenes in my head.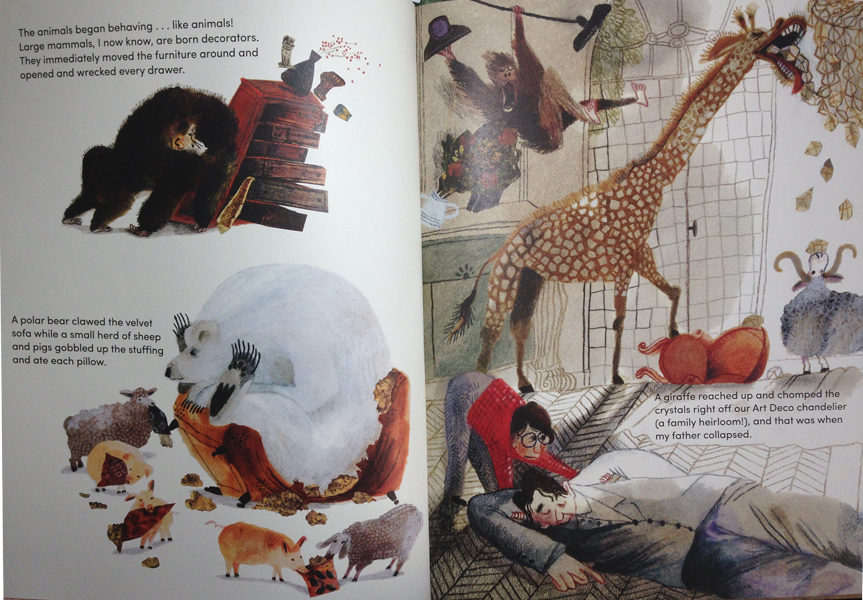 This book has scenes that are serious, interesting, sad, shocking, and funny (among others). It just feels full and complete, and when it comes to an end, maybe that is why it's so satisfying.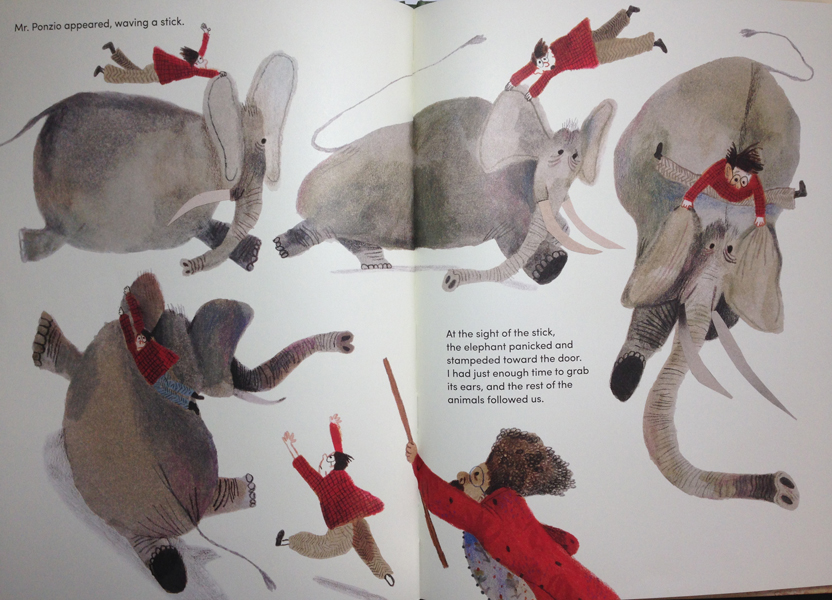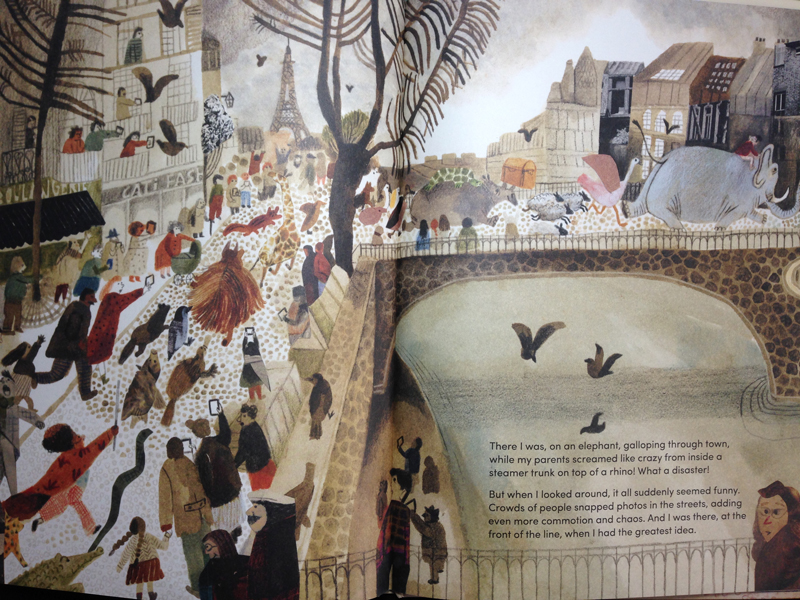 I do not wish to reveal any more of this story, because the ending is so charming and has such a surprising and wonderful twist – and I can't tell you enough how much I loved it. Harold Snipperpot's Best Disaster Ever is fantastic and I highly recommend picking up a copy and checking it out.

This is a book I will look to for inspiration to make sure I'm not just blindly following the rules or trends of the industry, but truly seeking to craft and chase a great story from my imagination onto the paper.

Take care!