I don't remember where I first saw mention of author-illustrator Evan Turk's upcoming YOU ARE HOME — An Ode to the National Parks. I only remember how my heart rate picked up when I saw this cover.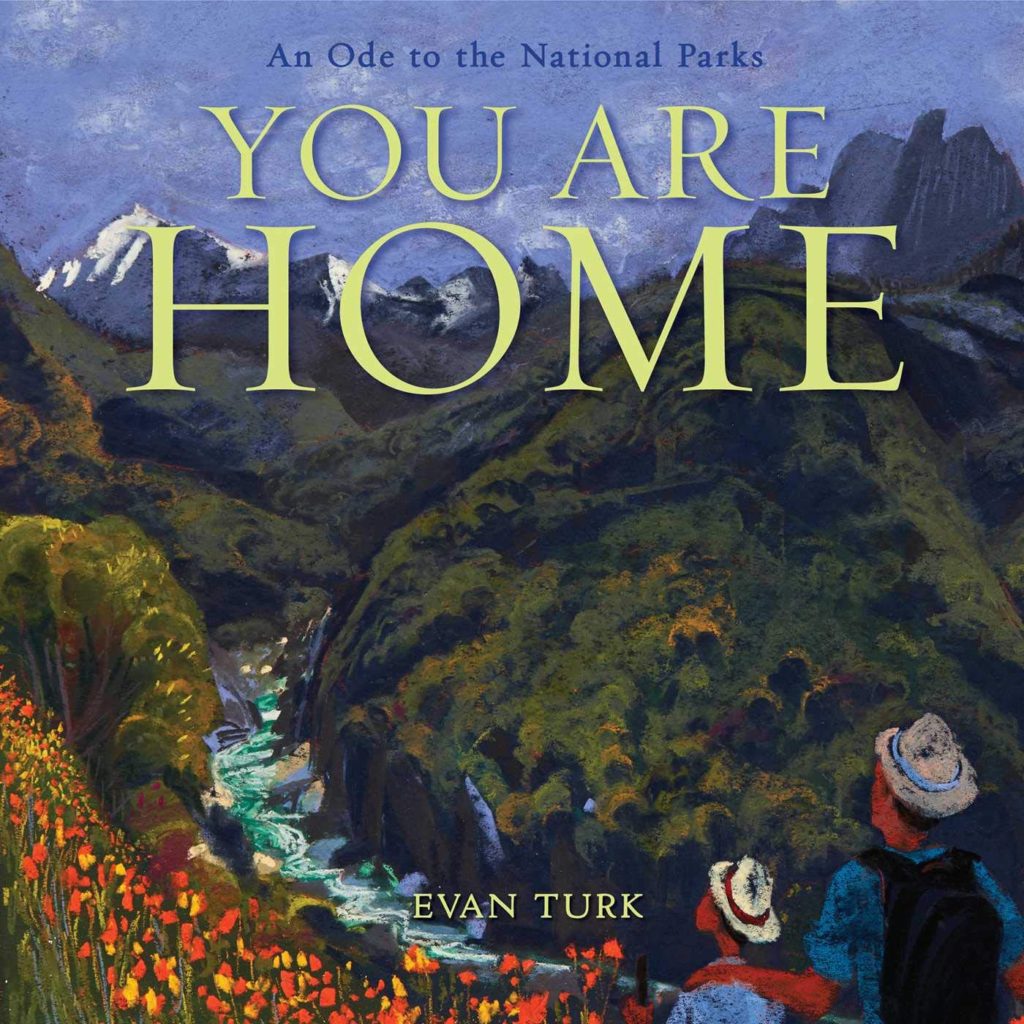 Actually, I think my family has a slide of my brother and me in exactly this type of shot. I was one of those kids whose parents hauled them back and forth across the country every summer on long car vacations. I'm enormously grateful for those. Exploring America's nooks and crannies introduced me to an astounding variety of breathtaking landscapes, instilled in me a sense of awe at the breadth of our country, started my fascination with odd bits of history, fostered an awareness that we're all connected as a people, and, since we were campers, sparked an abiding love of our National Parks system.
Evan Turk loves our National Parks system, too. And YOU ARE HOME is an astonishing tribute to 25 of them (unless I miscounted). Each spread highlights one park, in artwork that sometimes depicts night scenes, and wait till you see Yosemite's sweeping gatefold. Wow. Finished artwork is done with pastel on black paper.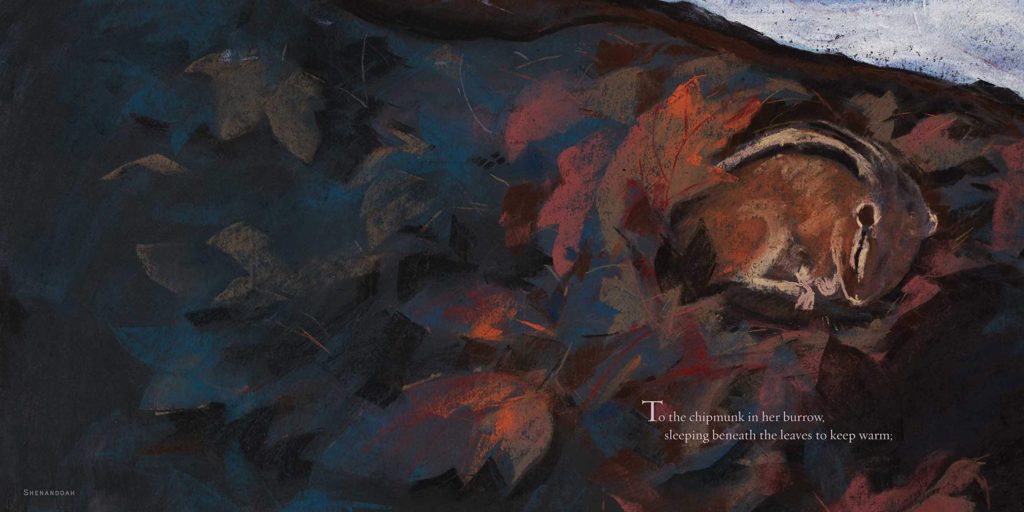 Extensive author's notes detail Turk's reasons for the book (his dad is a long-time Park Service employee, and his parents made sure to introduce Turk and his brother to many, many parks). He talks about the creation of the parks themselves, and how that often meant terrible consequences to indigenous peoples. He gives us a glimpse into his artistic process, as well. While spending hours and hours in our parks, he notes: "There were many times when I would be in one place drawing for a while, and the animals would come by as if I were just part of the scenery!"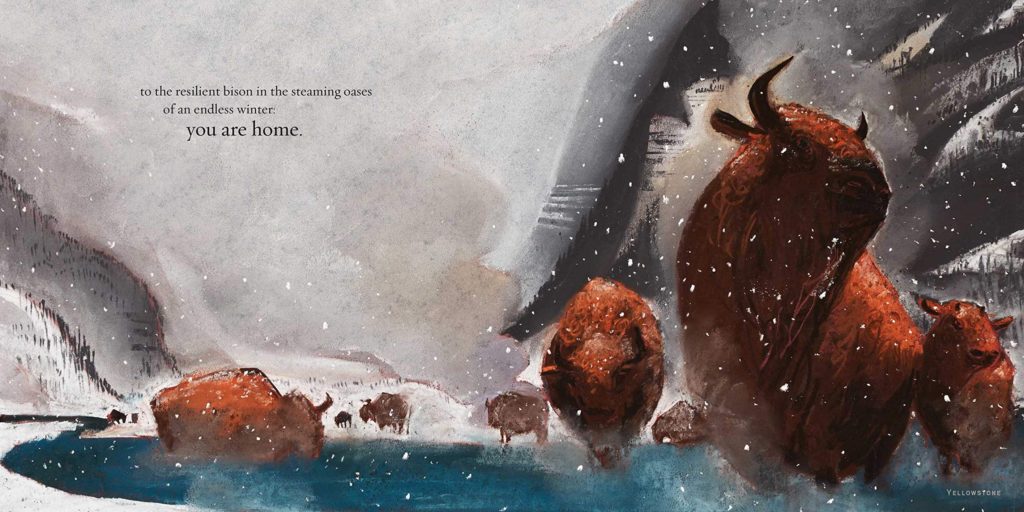 Following the author's note is a map of America pinpointing the locations of our 58 National Parks.
Oh, wait. I haven't even talked about the astonishing text! Lyrical free verse. Warm. Personal. The first and second spreads are featured above, but the text may be hard to read in this format, so those first lines are below.
"To the chipmunk in her burrow,/sleeping beneath the leaves to keep warm;
"to the resilient bison in the streaming oases/of an endless winter:/you are home."
The poem addresses various animals living in the wilds of our parks and ties that with each diverse one of us, gently and repeatedly assuring us that, no matter who we are or where we live, we belong. Honestly, you can't read this book without coming away with the feeling that you know a piece of Evan Turk's heart.

I'd describe this book as stellar, but it turns out that others already have. As of this writing, YOU ARE HOME has received three STARRED reviews.
Booklist: "…love letter to America's national treasures…"
Publishers Weekly: "…hard to imagine a more fitting testament to their grandeur."
Kirkus: "…each majestic spread in this book holds wonders for the eye to explore…."
Releases first week of June. Now available for pre-order. Don't miss it!
Evan Turk's website is here.
Jill Esbaum