I've mentioned multiple times here how I am a sucker for fun or interesting or awkward friendship stories. Croc & Turtle! by Mike Wohnoutka (Bloomsbury Children's Books, 2019) fits into one or more of those categories.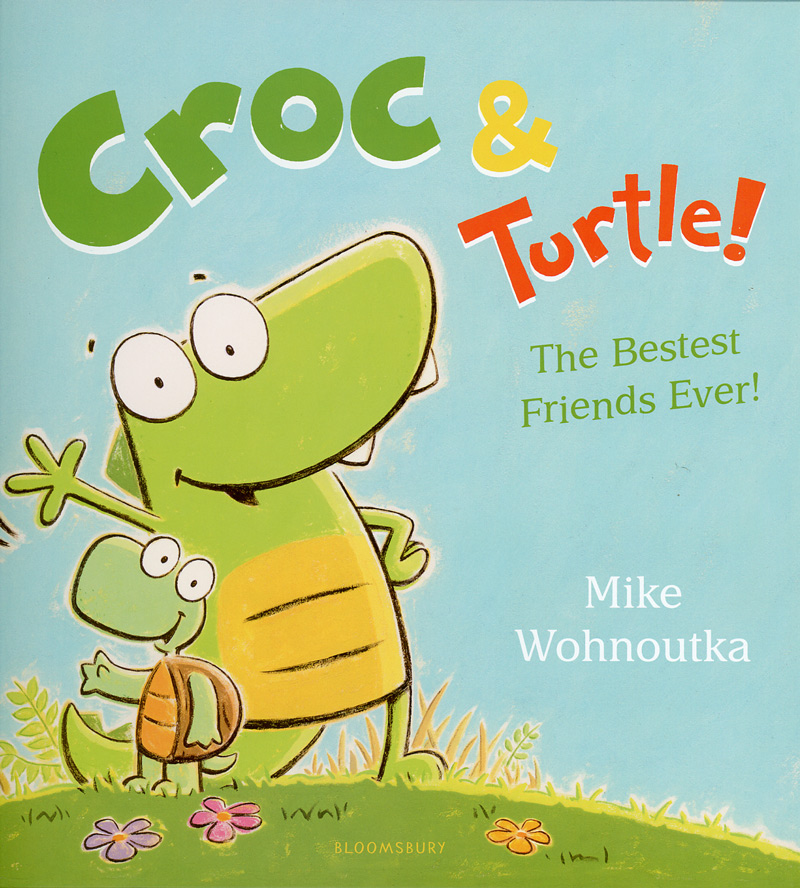 Big, lovable Croc believes he is very good in a number of skills. And it is true, he is, in the small circle that includes himself and Turtle. He is strong, he is fast, he is can jump quite high. Turtle is the ever supportive and admiring audience for Croc's prowess. Turtle is impressed and wowed at every demonstration of Croc's talent.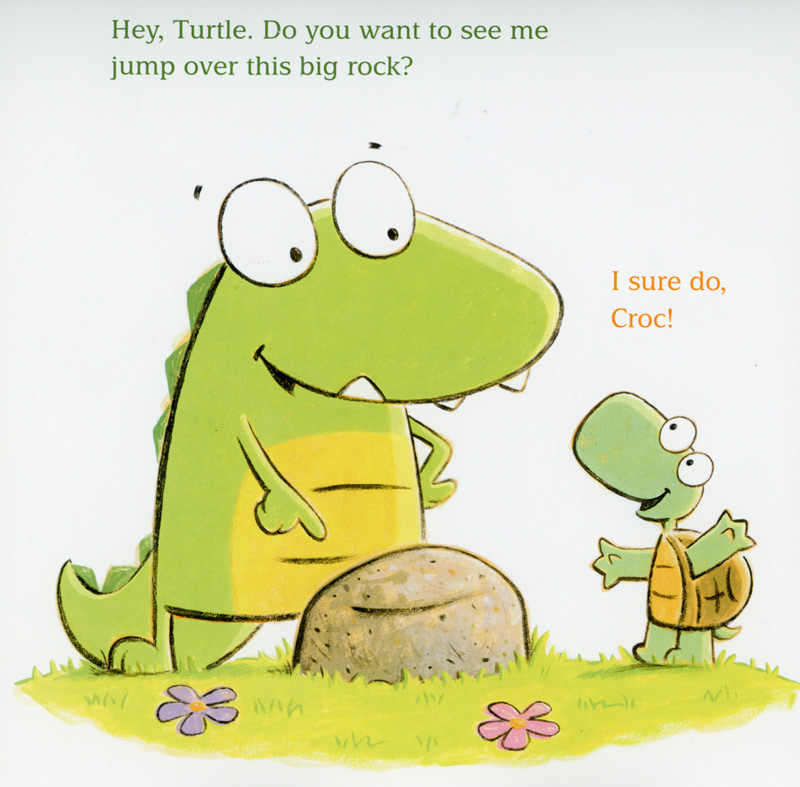 But each of Croc's talents are bested by some other animal. Elephant is stronger, bunny can jump higher and cheetah is a much faster runner.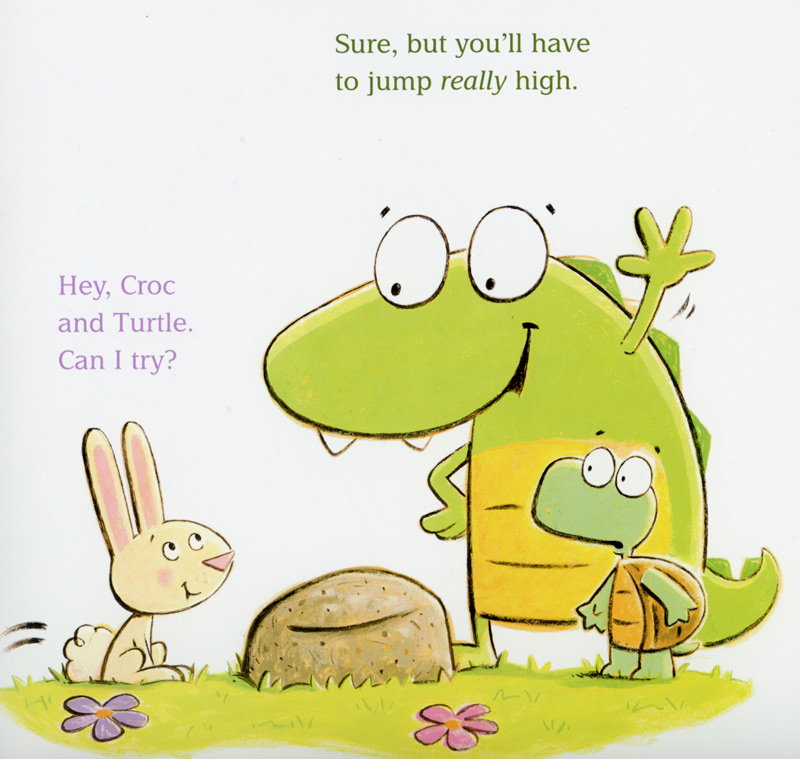 Perhaps Croc is not as great as he thought he was. Maybe he is not the best at anything. Sweet, supportive Turtle assures Croc that he is indeed better at all these things than at least Turtle himself.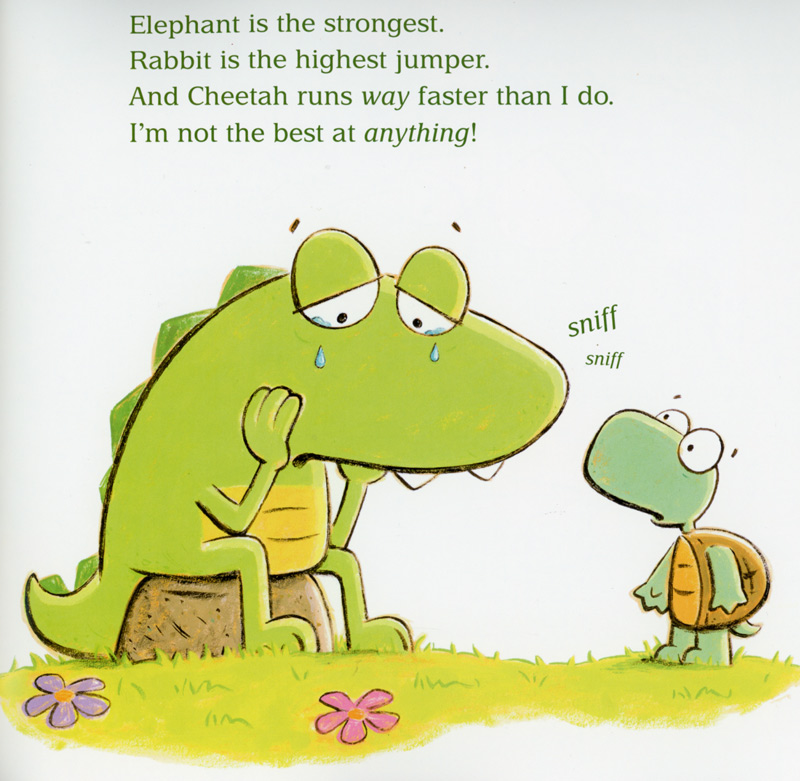 And this revelation strikes Turtle to the core. If Croc is bested by others, but still he is better than Turtle at all of these things, what is Turtle good at? If anything.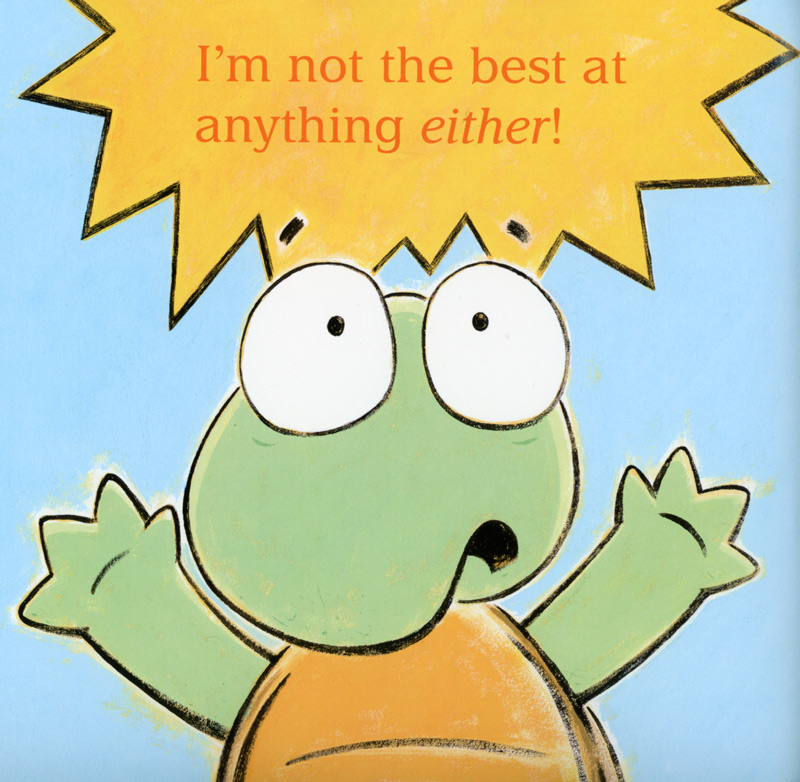 This works towards an obvious end, they are both best at being each other's best friend plus some other things, but…. No, I will not give away the twist at the end. But I will tell you this, this is a hilarious and sweet tale full of adoration and friendship that is satisfying and worth an immediate second read.
Wohnoutka's art is terrifically fun. Cartoonish and humorous and engaging and expressive. Both characters, even the peripheral characters, are full of personality and endearing.
The book is illustrated in a simple but bright and saturated palette done in gouache and topped with enviable line work. The backgrounds are limited or just suggested keeping this a character-centric story. And what two swell characters. I can only hope we have more stories with Croc and Turtle.