Happy June everyone! Today I'm doing a post about the Scott Magoon's latest book, Linus The Little Yellow Pencil. Linus is a story about a relationship between a pencil and the eraser at it's end. While we may be filled with ideas and inspiration, our inner voice can squish it out – a story that not only hits home for me as a creative, but I can see this very thing happening in my own children as they grow.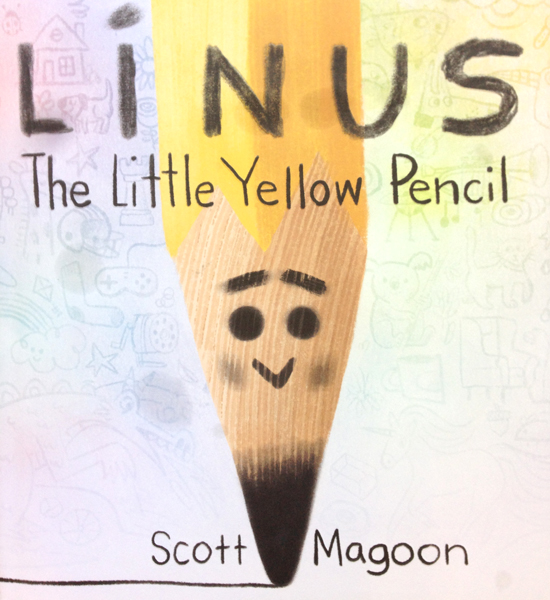 I really like this book. Scott Magoon created a book that has drawing's drawings in it, and that's not easy to do. I love the note pads and sketchbooks used all over the backgrounds. It really sets the scene for where this story takes place. His characters are also truly outstanding.

But today, what I want to focus on is how Scott Magoon takes this complicated topic and simplifies it for all who would read this wonderful story. The Pencil being the creative and the Eraser as the critic is a great setup.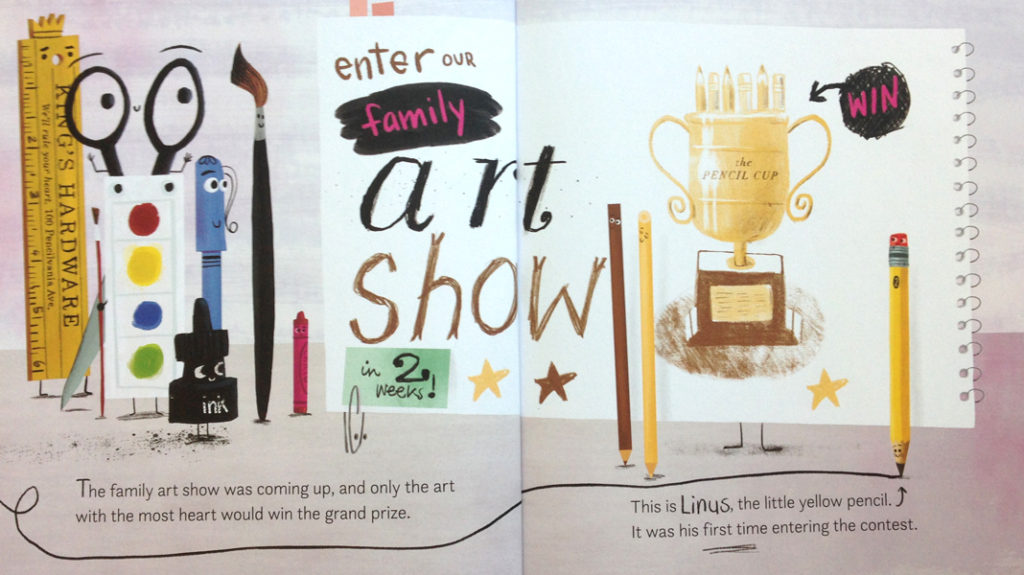 Linus starts out with a great introduction into who he is and what his goal in the story is going to be.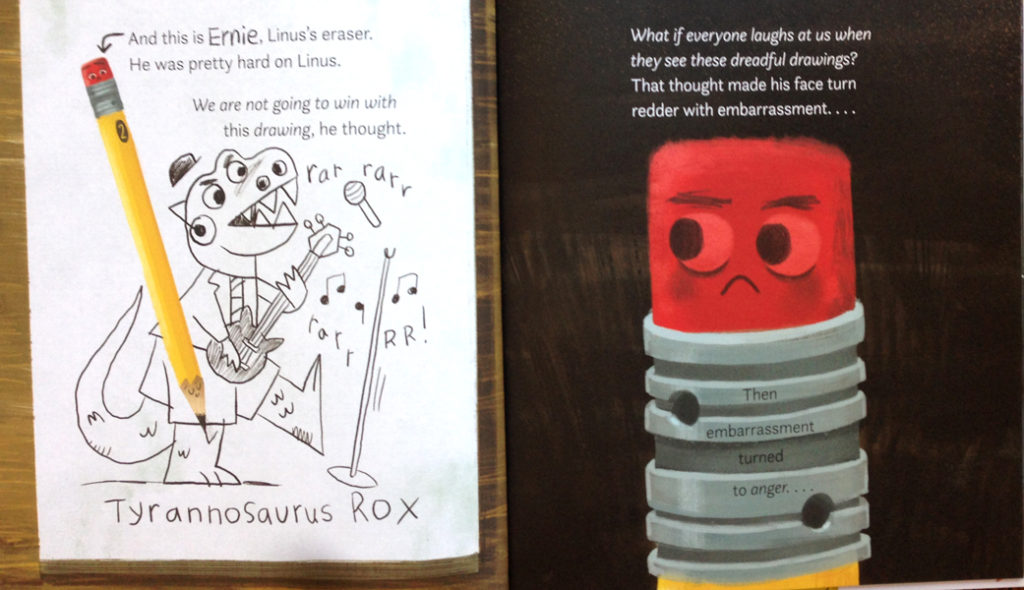 And then we meet Ernie, and very quickly the feelings that Ernie has towards being in such a competition – and what that pressure can create. It starts of with doubt, then embarrassment, and then anger. All very relatable to anyone who reads this. Then Scott shows us the result of such feelings.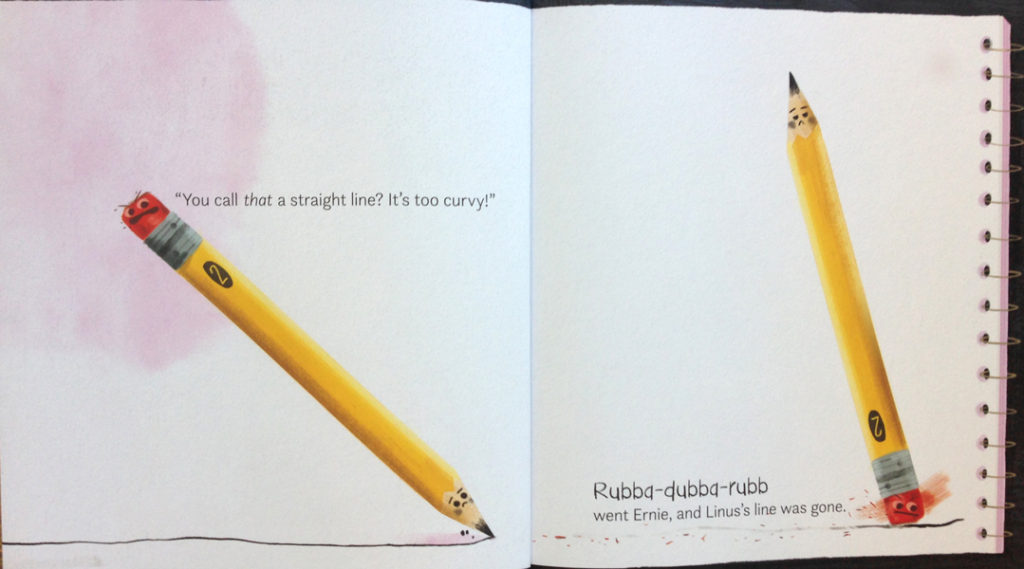 The idea of the eraser being in control (and taking control) makes complete sense. Not only is this our inner voice, but often the voice of others around us who, like Ernie, are not the ones doing the work – which comes afterwards more than during.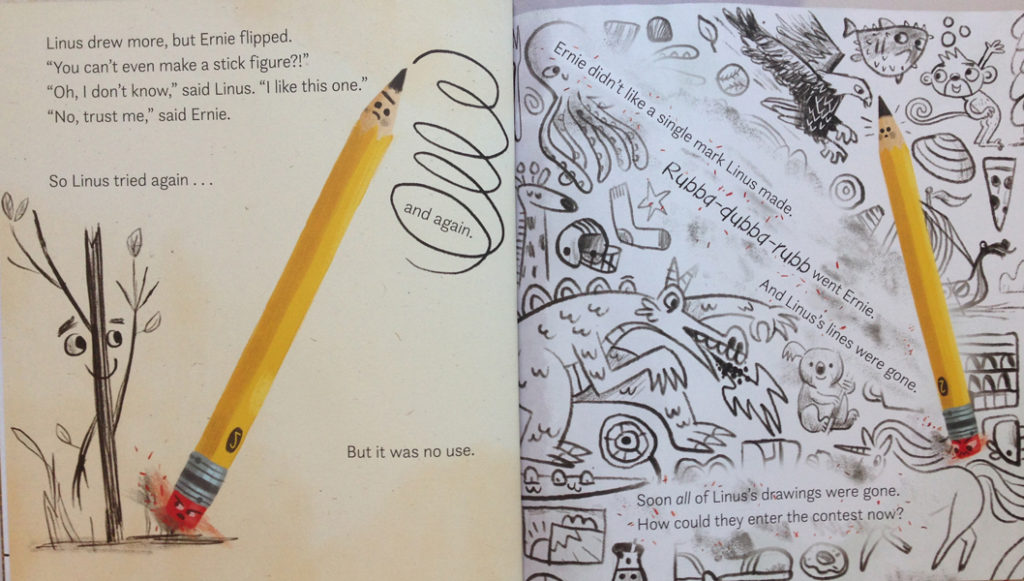 Linus struggles on for a while, and Scott explains this well with his drawings of drawings, but again, this feeling of frustration rising until we start questioning ourselves, is very relatable. Most people can only push on for so long with inspiration.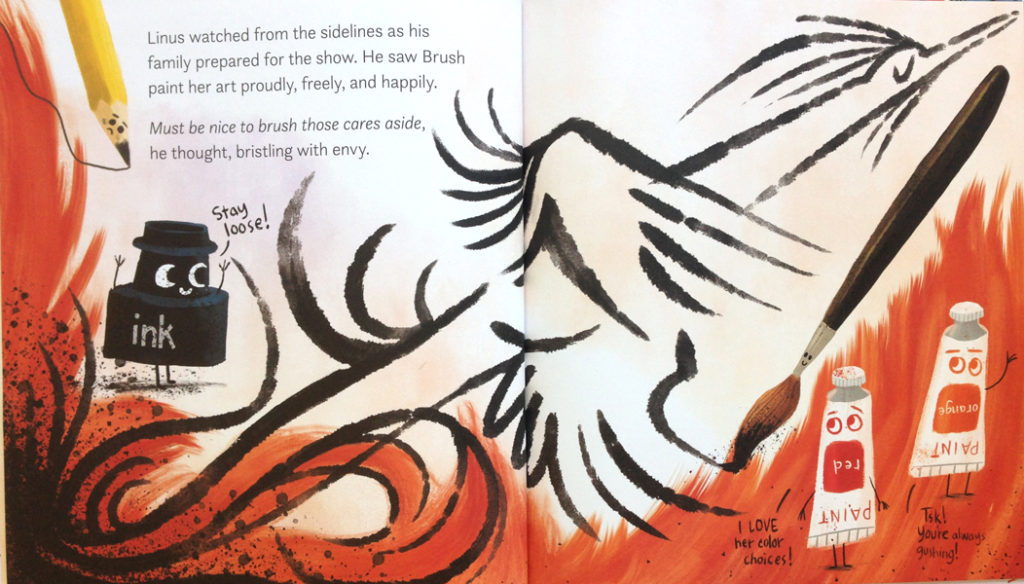 Then comes the next stage, where we just watch and envy those around us, we wish we were them instead of ourselves just as Linus does here.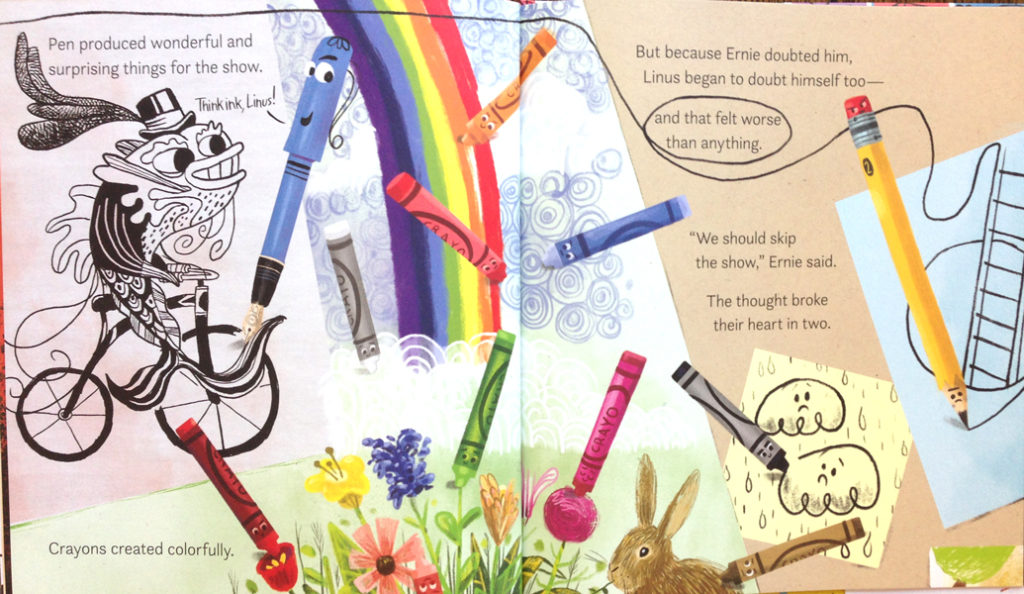 This is a wonderful and revealing story of how we often end up shutting down completely. We lose our enthusiasm and drive, and the voice dictates all.
I'm not going to reveal how this ends or what happens to Ernie and Linus, but it's really a fantastic and relateable message for anyone, let alone those who like to create. My takeaway this time is the actual message of the story itself (a first). Not to listen to my inner critic, but how to use it as a tool to continue to create. Thanks, Scott!
Special bonus: Check out this amazing case cover!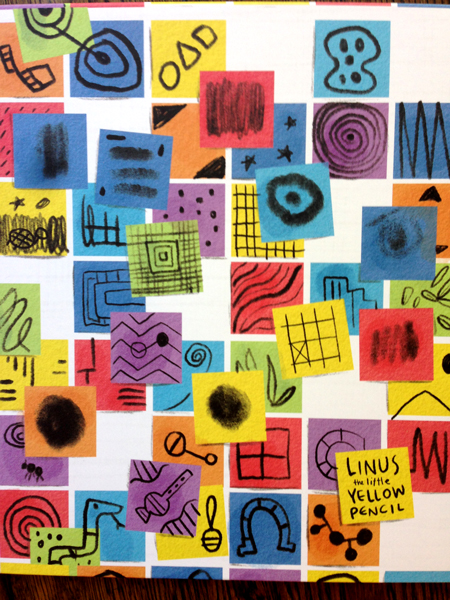 Until next time!