I could not be happier to bring you a chat with debut author Cathy Ballou Mealey. Cathy's a long-time subscriber to PBB, so I've been counting down the weeks until I could post about WHEN A TREE GROWS! First, a look at her delightful book: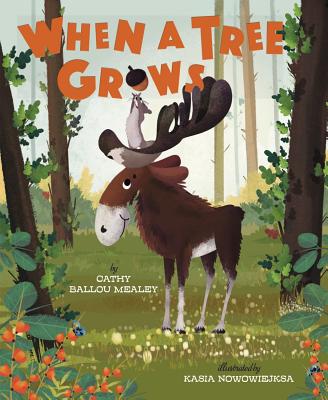 From the publisher: "When Moose sees the inviting tree where Squirrel has built his nest, he rubs his itchy antlers against the trunk—and sets in motion a chain of comic catastrophes. The tree falls and wakes Bear, who stumbles into Moose, who causes a truck driver to swerve off the road. But then Squirrel jumps onto that truck and ends up in the city, all alone. Who will help him get home? And how will Squirrel thank them? Kids will love this adorable picture book, with its irresistible animal characters and rhythmic text that's made for reading out loud."
I'll say. This is a TREMENDOUS read aloud! But what do I like best about WHEN A TREE GROWS? The unexpected surprise of its unique structure. You can read about it in the interview, so let's get started!
JE: Cathy, everybody loves a debut author! So, first question…how long have you been writing and submitting picture books?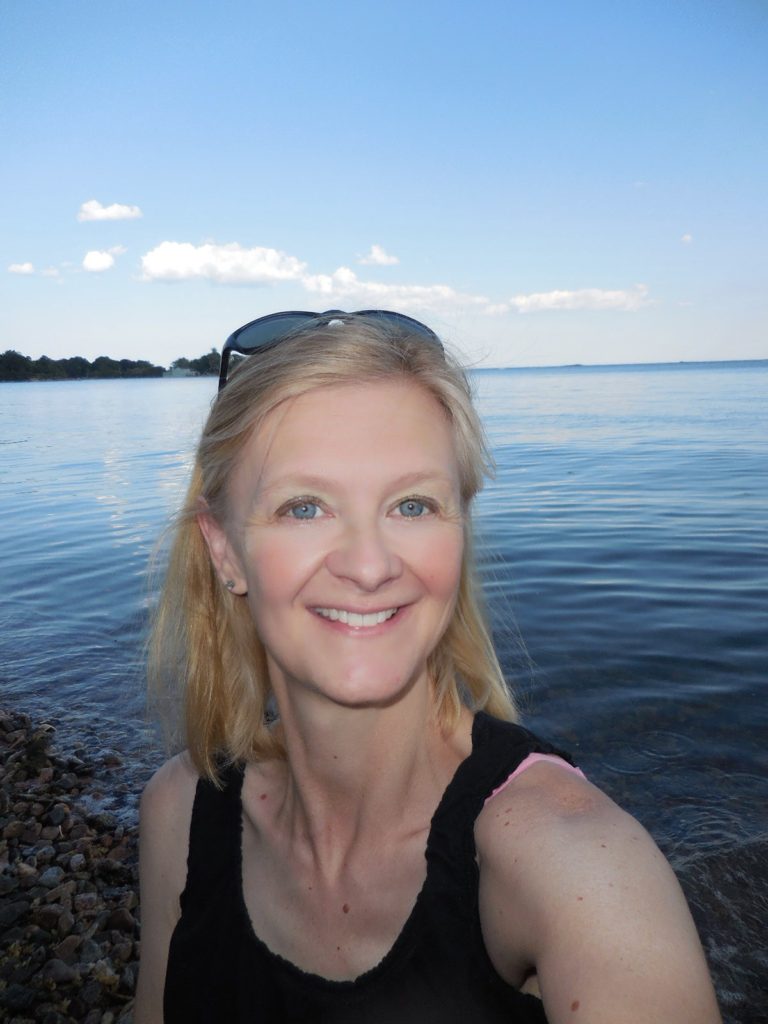 CBM: I wrote my first picture book in 2010 to enter the Cheerios "Spoonful of Stories" contest. Even though "Ozzie the Oyster" was definitely not ready for publication, I discovered a passion for the craft of picture book writing. In addition to attending conferences and workshops, I joined SCBWI, the 2012 12X12 Challenge and two critique groups. I did a lot of homework by reading craft books and scouring the internet for book reviews, author interviews, and writing tips.
When critique partners urged me to submit WHEN A TREE GROWS, I used Querytracker to find agents accepting picture book manuscripts. In May 2015 I signed with Liza Fleissig of Liza Royce Agency and within a few months TREE was putting down roots at Sterling Books for Children with editor Meredith Mundy.

JE: WOW, that was quick (for the publishing world!). Do you recall what sparked this story? Was it fairly easy coming up with a draft, or was finding the story's heart a longer process?
CBM: I was out in the woods, enjoying a hike with my family when we heard a distant, creaky Crash! Was it a falling tree? An animal? We froze, listened and after a long silence, hiked on. I began to wonder: What if that crash had scared a bear or frightened a deer?
Building on that "OR" question, I framed a wacky story with two different possible outcomes, one rather expected and one funny, unexpected outcome. Readers will find that "OR" spotlighted on the bottom corner of each recto page with a clever curled paper art effect.
Finding the story's heart took a bit longer as I experimented with using Moose, Squirrel or Bear as the protagonist. Moose and Bear insist they are not one bit jealous of Squirrel's success in the spotlight, even though they would each like a turn someday.

JE: I love, love, love the clever "OR" page turns, Cathy. That structure feels so fresh to me. Was that how you envisioned the story? (Readers, take a look.)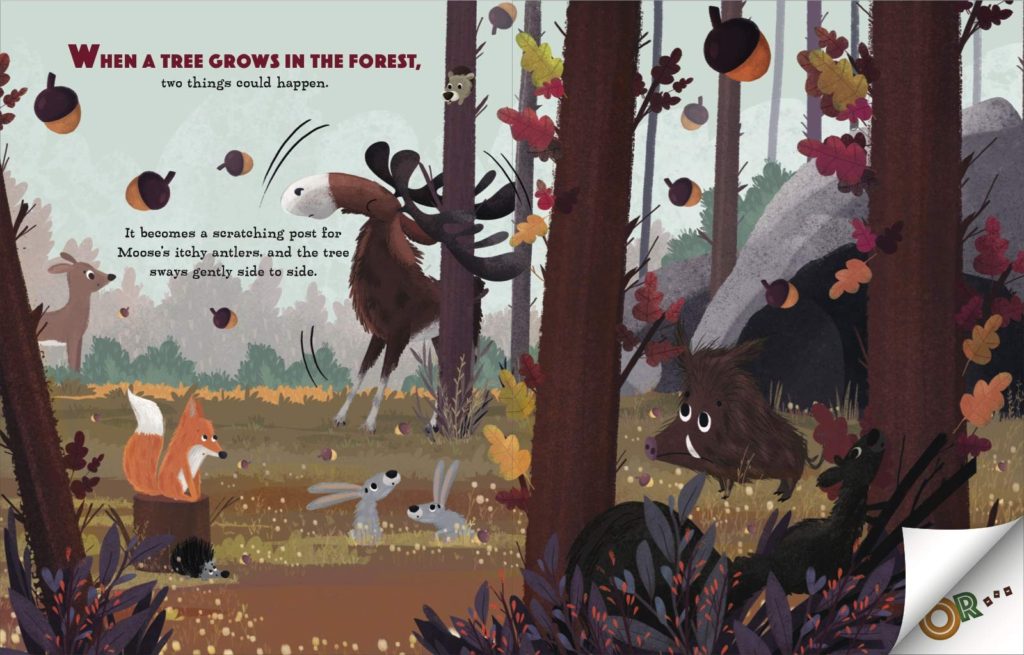 CBM: The "OR" and the sound effects in big font are two holdovers from my early drafts. I was struggling to keep my storyline flowing smoothly with an equal amount of text per scene. To help visually gauge my progress, I enlarged the <SOUND> and <OR> typeface in my manuscript to denote possible page breaks.
I'm so glad that you like the structure! At first it felt risky to write in such a chunky manner with odd paragraph breaks. I was aiming to define the tone and pace for the story as a whole, using extra white space in the manuscript. Are writers allowed to do that?
I have found that it does add an especially fun element when sharing the book with a young audience. A "helper" waving a giant OR sign at the key moments keeps everyone engaged in the story!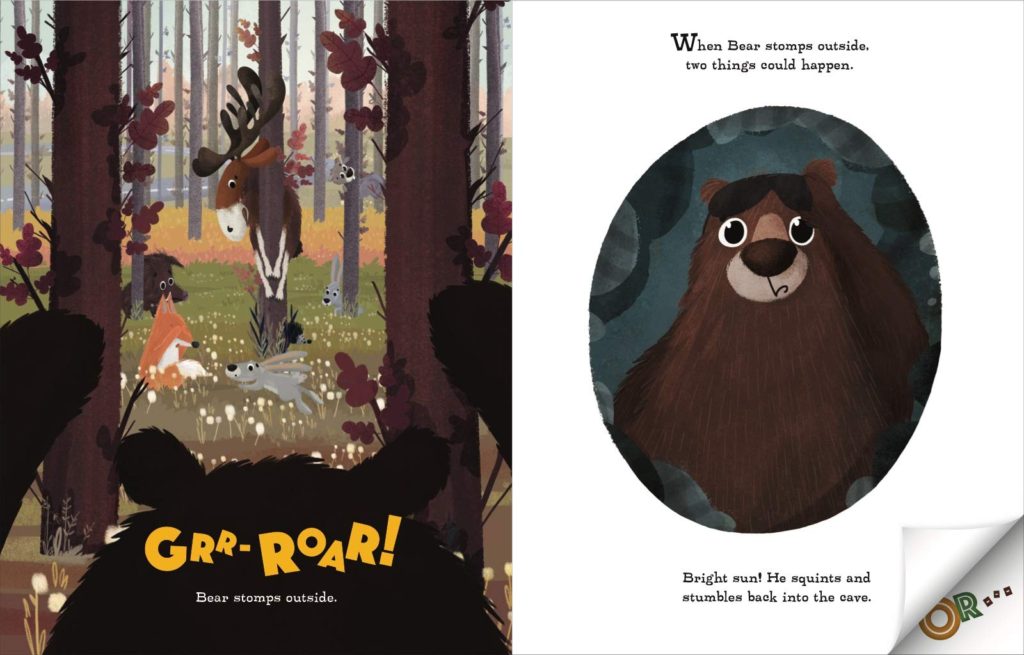 JE: Ha. That would definitely have them giggling. What inspires you?
CBM: My inspiration typically comes from keeping my eyes and ears open, mixing in a little bit of research, and leaning on mentor texts to light the way. I often find inspiration from walks in nature, observations of animal behavior, the movement of water, or the growth of plants and trees.

When something seems to have story potential, I head to the library and research all the non-fiction sources I can find. Books on squirrels, moose and bears were informative and fun to read even though my story is fiction. Bonus – now I have lots of cool facts to share with readers at book events.
I often rely on mentor texts, studying favorite authors, recently published books or classic stories with interesting structures. When A Tree Grows was pitched with If You Give A Mouse A Cookie as a comp title, but One-Dog Canoe was the mentor text that helped boost my story structure. I loved the wacky 'what could happen next?' twists with each page turn!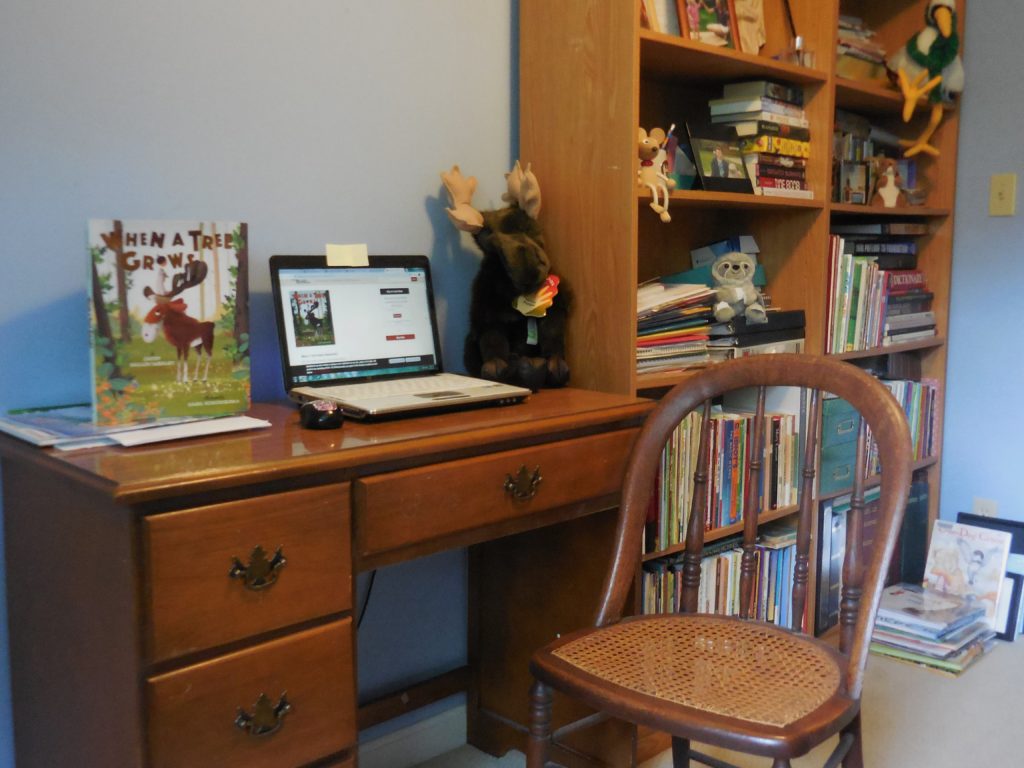 JE: So…what's next?
CBM: Next up for me is a still-secret, super funny picture book with an amazing publisher in Canada. A sloth and a squirrel team up for a special mission. Look for an announcement soon, and a book sometime in 2021!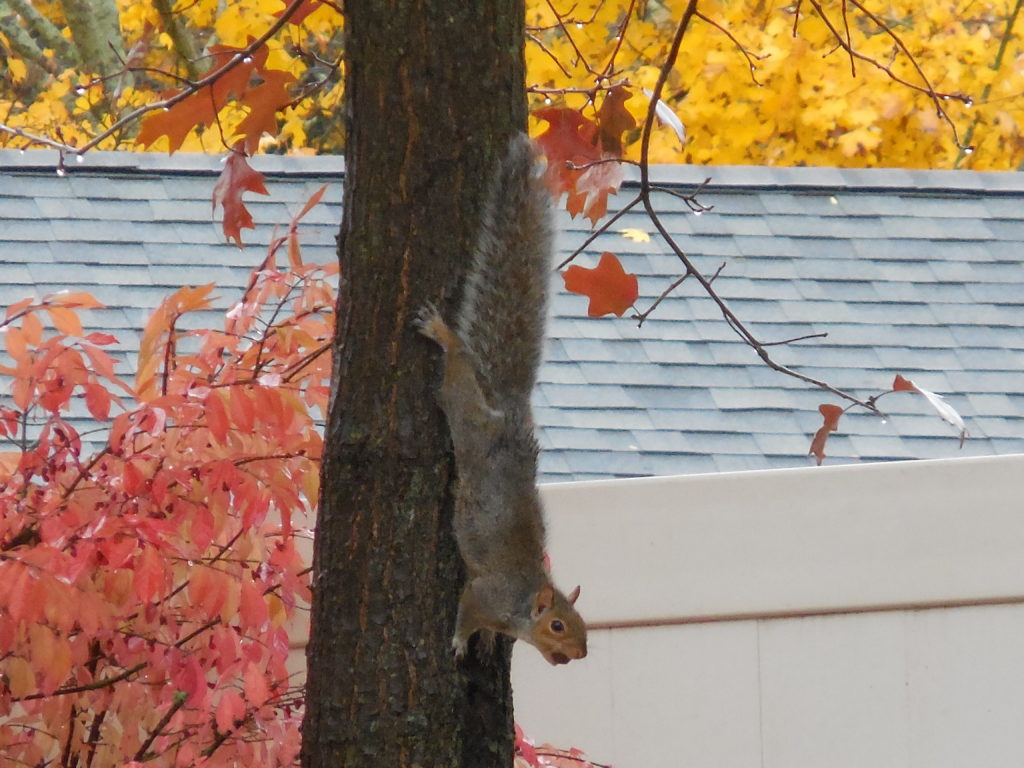 JE: THANKS, Cathy, and BEST of luck with WHEN A TREE GROWS!!! Readers, you can win a copy just by commenting below. A random drawing will determine the winner June 21.
---
Debut author Cathy Ballou Mealey lives with her family north of Boston, where she delights in watching silly squirrel antics and is waiting patiently for a moose to appear. Her favorite nut is the hazelnut and her favorite cupcake is cardamom crème.
Note from Cathy: Readers are welcome to connect with me online! Tell me if you have seen a moose in real life, or if you have ever rescued a friend from an adventure gone awry."

Website: https://cathyballoumealey.wordpress.com/about/
Twitter: https://twitter.com/CatBallouMealey
Facebook: https://www.facebook.com/cathy.mealey
Instagram: https://www.instagram.com/catballoumealey/

Illustrator Kasia Nowowiejska's website: http://www.kasianowowiejska.com