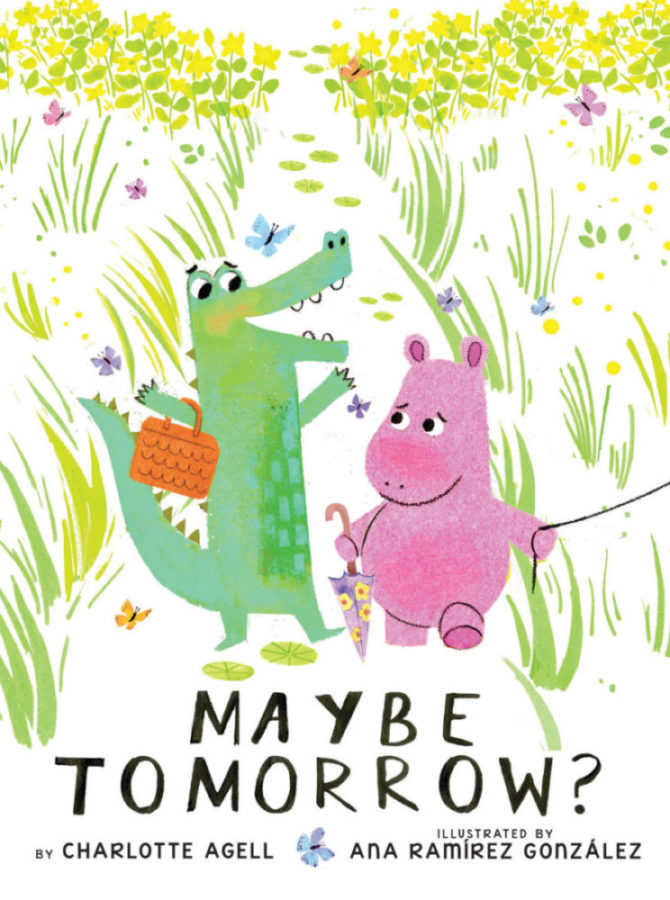 MAYBE TOMORROW? by Charlotte Agell and Ana Ramírez González deals with some very deep, hard, big topics (depression, death, sadness, grief) in such a successfully approachable way.
It's a special combination when a book can be so comfortably relatable to a child and so uplifting to an adult as well.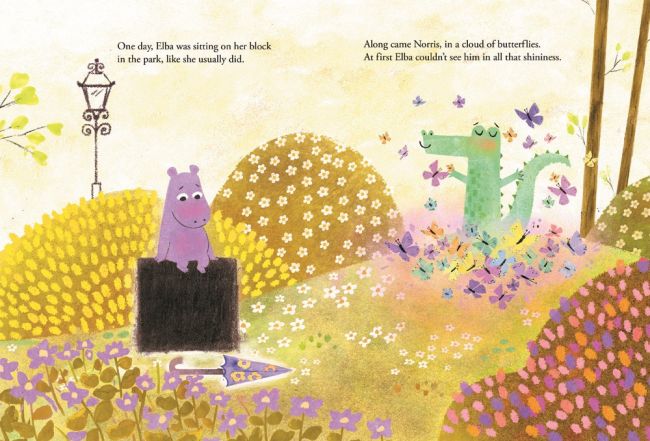 Elba drags around a big block. It is very heavy and all she wants to do is sit on it.
Norris comes along and is happy and sunny and surrounded by butterflies.
Norris is turned down when he invites Elba to join him in activities. She says, 'no', and Norris hopefully replies,
"Maybe tomorrow?"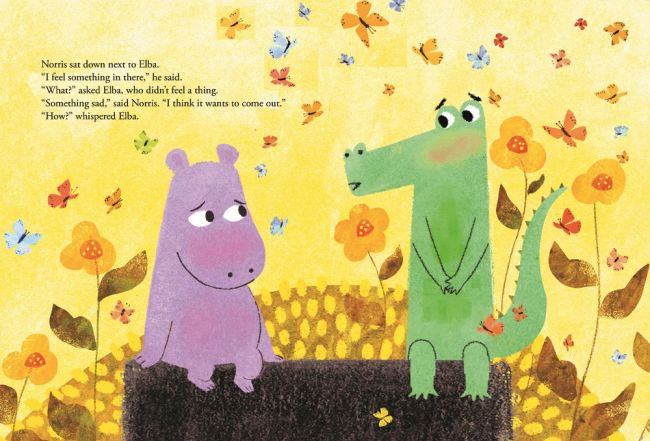 One day Norris questions Elba about her block. Elba says there is nothing inside it, but Norris suggests that there is. He thinks there is sadness in there that needs to come out. Elba tells Norris that she misses Little Bird.
"I miss her, too," said Norris.
Elba paused.
"But you didn't know her."
"No, but you are my friend, so I can help you miss her."
This story about loss and sadness becomes one of the most endearing friendship and kindness books that I've come across.
The illustrations are beautiful and classic. Softly colorful and lovely. With varied compositions that take us close into the characters and then contrast with the expanse of the landscape and largeness of the world.
This is a book that I would not only recommend for kids, but I think it would be a lovely gift for anyone facing loss and death.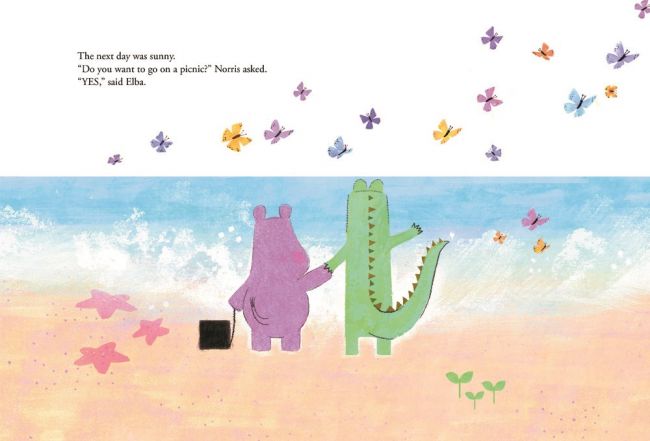 Beautiful job, Charlotte Agell and Ana Ramírez González, this one is going on my bookshelf and out to friends that I love.